No matter where you look in the oasis, there always seems to be more to see, do and experience in Greater Palm Springs. Every year, new attractions, events and services can be found in the region, which makes visiting the area that much more exciting.
Read on to discover our top 10 reasons to visit and vacation in Greater Palm Springs in 2020.
1. Year-Round Events
Year after year, the region provides event-goers and festival lovers with a wide array of fun opportunities to take part in, and 2020 is no exception. Whether you choose to plan a trip during the sun-filled months of springs and summer or the cool fall and winter seasons, the oasis has something for everyone.
Visitors can enjoy everything from mouth-watering food and drink festivals to star-studded film showcases and world-renowned music fests like Coachella Valley Music and Arts Festival and Stagecoach Country Music Festival. Happening January 18-19, adventure enthusiasts can attend 4xFAR, presented by Land Rover – a new, thrilling weekend festival that combines live music, culinary and outdoor experiences all in one for an unforgettable event. To stay up-to-date with everything happening in the oasis, check out our Signature Events in Greater Palm Springs.
2. New & Improved Places to Stay
Check out these three newly renovated properties, perfect for your next getaway to the oasis.
La Quinta Resort & Club
Fans of the La Quinta Resort & Club have lots to look forward to with the new updates in effect at the popular hacienda-style destination. The recently remodeled outdoor plaza now includes a new café and marketplace, a bar, brand-new furniture and 22 palm trees that set the scene while relaxing at the hotel.
Additional luxe improvements include the newly updated Spa that received a redesigned lobby, fully renovated locker rooms and upgrades to the area's calm-inducing courtyard. Be one of the first to enjoy the new and improved La Quinta Resort by booking your stay today.
Renaissance Esmeralda Resort & Spa, Indian Wells
Live it up while vacationing at the Renaissance Esmeralda Resort & Spa, Indian Wells where you'll discover 560 newly enhanced guest rooms, 103 redone suites, remastered corridors and a new multi-story lobby. The remodeled resort now also features an industry-leading fitness center, vibrant pool-area enhancements, food and beverage innovations throughout the property, the unveiling of The Place lobby bar, the establishment of an intimate olive tree grove and the debut of a magical outdoor gathering spot.
With all of these upgrades, we promise you'll be loving your time at the Renaissance Esmeralda Resort & Spa, Indian Wells.
JW Marriott Desert Springs Resort & Spa
Make your reservations at the JW Marriott Desert Springs Resort & Spa in Palm Desert for your chance to delight in the "reinvention" of the hotel, which includes new guest rooms, suites and a meeting space. Guests of the upscale 884-room hotel destination will find new furnishings, carpet, wallpaper and expanded bathrooms during their stay. In addition to this, the JW Marriott's boats that pull up to the atrium in the lobby have also been redone, so be sure to hop aboard when visiting for a full look around at everything going on at the resort.
3. The Palm Springs Surf Club
The desert is about to get a lot cooler with the addition of the new Palm Springs Surf Club, owned by professional surfers Cheyne Magnusson and Kalani Robb. Together, they are creating a 21-acre palm tree-lined surfer's paradise in the oasis for all to enjoy, no matter the skill level.
The water park will replace the former Wet 'n' Wild Palm Springs and will feature a large wave pool, equipped with wave-making technology. Even those training for the Olympics are welcome to practice and test their skills at the new surf destination!
Visitors can also enjoy the attraction's water slides, cabana space, lazy river, spa, stage area and on-site restaurant and bar. So, whether you like to live inside the water or prefer chilling poolside, this venue will have a little something for everyone. The Palm Springs Surf Club is set to open in late 2020, so stay tuned and surf's up!
4. Agua Caliente Cultural Plaza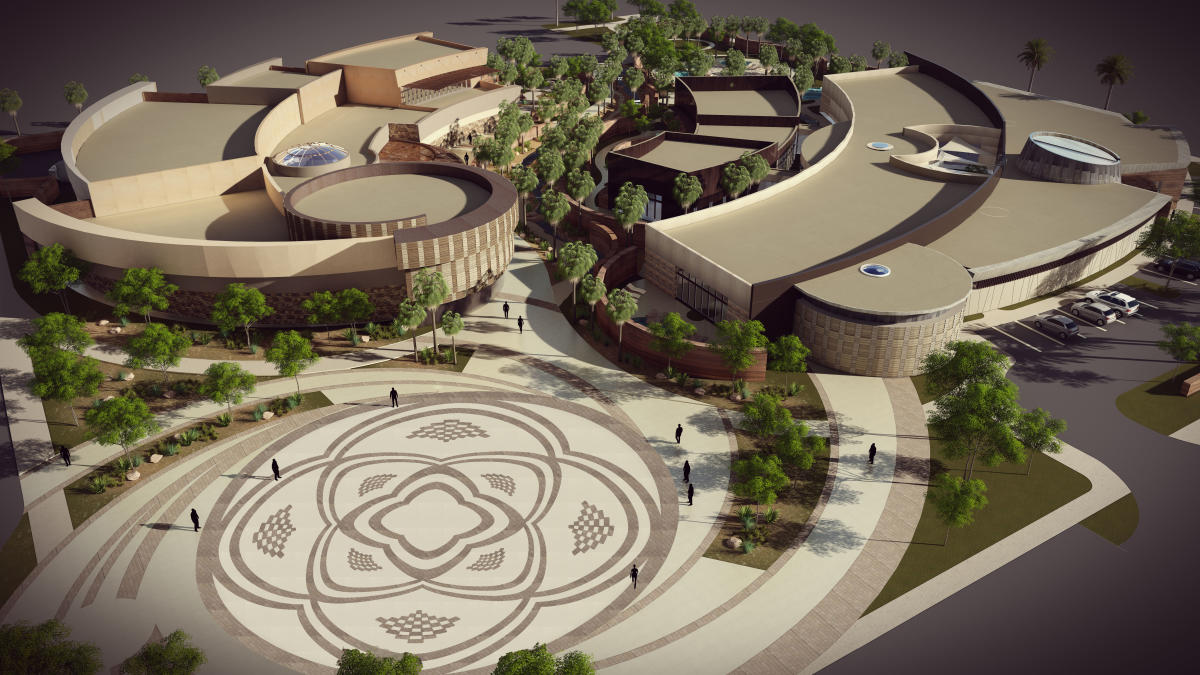 Travelers to Greater Palm Springs have long delighted in the rich history, fun attractions and scenic locales that are found within the Agua Caliente Indian Reservation. Opening in late 2020, visitors to downtown Palm Springs will have another thing to look forward to – the new 5.8-acre Agua Caliente Cultural Plaza.
The center will feature the new Agua Caliente Cultural Museum, a Gathering Plaza, landscaped gardens, an Oasis Trail and The Spa at Séc-he – a new state-of-the-art spa that celebrates the sacred Agua Caliente mineral hot spring. Altogether, these elements will celebrate the Tribe's history, culture, traditions and modern-day activities with all who visit the space. Inspiration for the Cultural Plaza's design came from traditions such as basket weaving and pottery (ollas), as well and elements found in nature including the desert landscapes, Andreas Canyon rock formations, the Andreas Canyon stream and the iconic Washingtonia filifera palm trees.
The new Cultural Plaza will be located at the corner of N. Indian Canyon Drive and E. Tahquitz Canyon Way.
5. Updated Water Attractions at Hyatt Regency Indian Wells Resort & Spa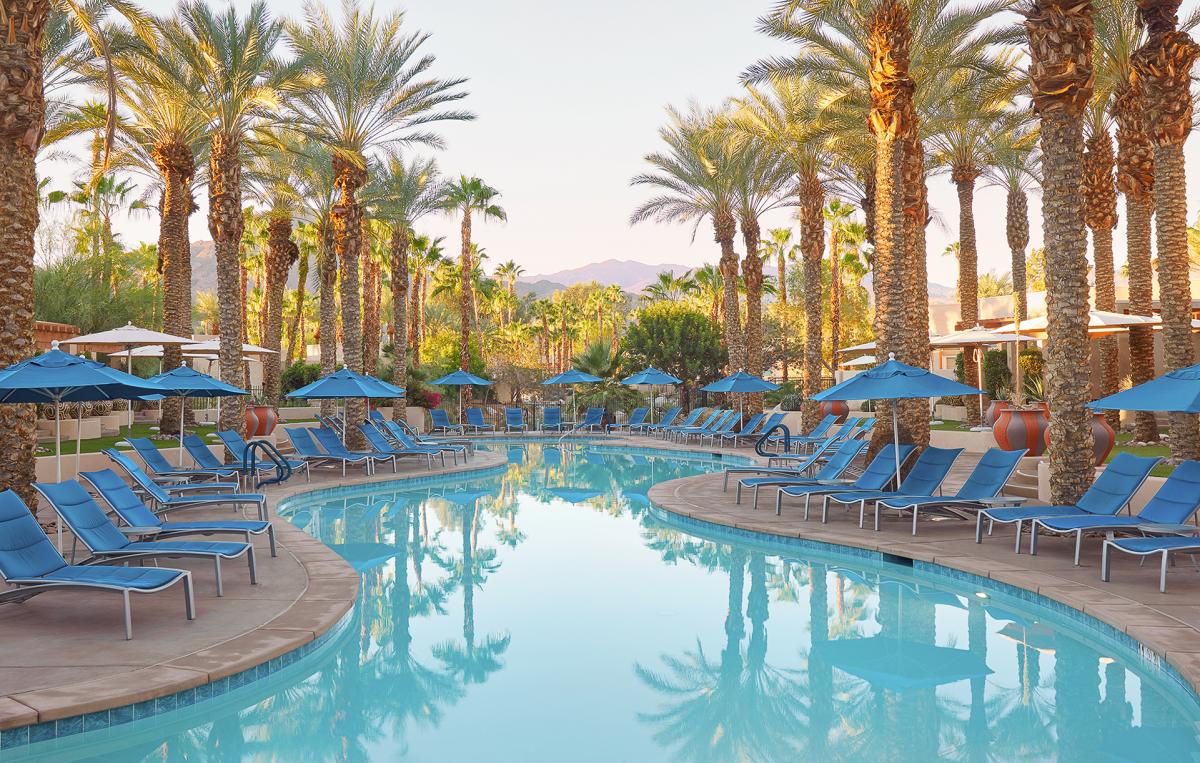 Get ready to enhance your pool experience while staying at the Hyatt Regency Indian Wells Resort & Spa with the addition of a lazy river on the property and a three-story water slide tower, which also includes two dueling water slides.
Opening in Spring 2020, the updated water attraction is perfect for everyone in your family and is sure to make your time in the Greater Palm Springs sunshine that much better. The new amenities are open to all staying at the hotel, plus guests who purchase day passes. To book a room or inquire about day pass pricing, contact the Hyatt Regency Indian Wells Resort & Spa.
6. New Exhibit at The Living Desert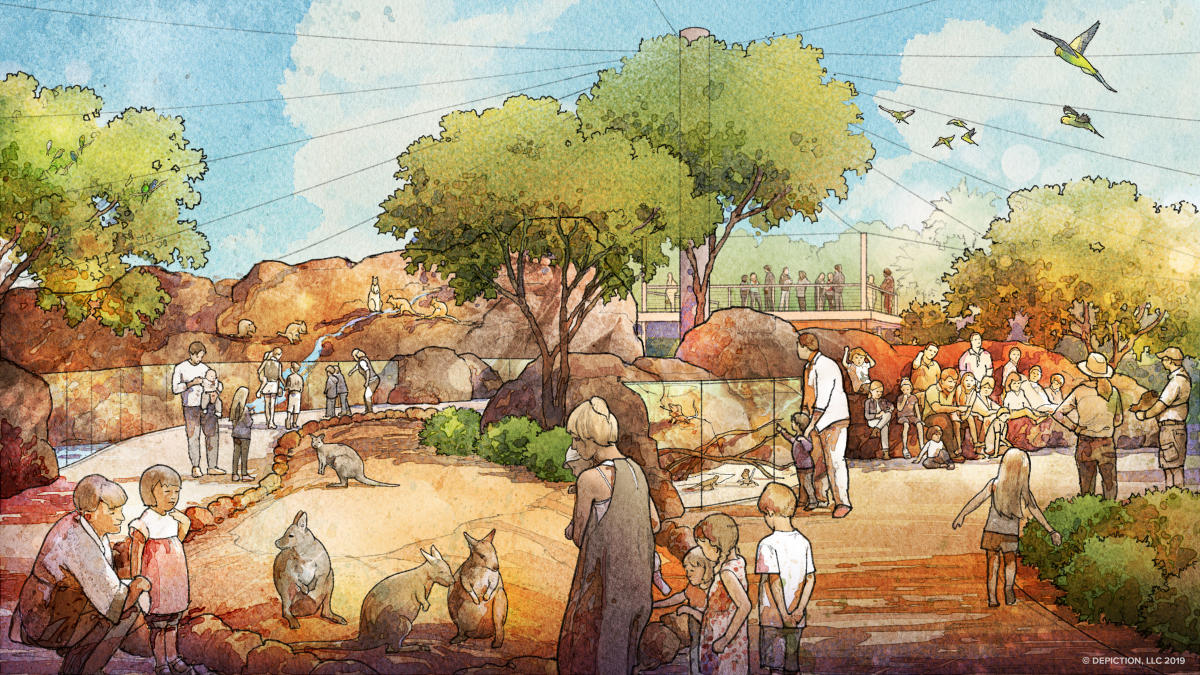 Those who like to live on the wild side and enjoy being up-close-and-personal with nature will love The Living Desert's new Australian Adventures habitat. The immersive and engaging exhibit is scheduled to open in spring of 2020, and allows guests to walk among the wallabies, sing along with the kookaburras, interact with emus and even lounge with the lizards.
A special feature of the habitat includes no barriers on the walkabout trail, so you have a good chance of having face-to-face encounters with many of the animals. In addition, Australian Adventures explores how these animals interact with humans and the changing environment and threats they face. Mark your calendars for this spring and get ready to learn all about the Australian desert's down under.
7. New Air Service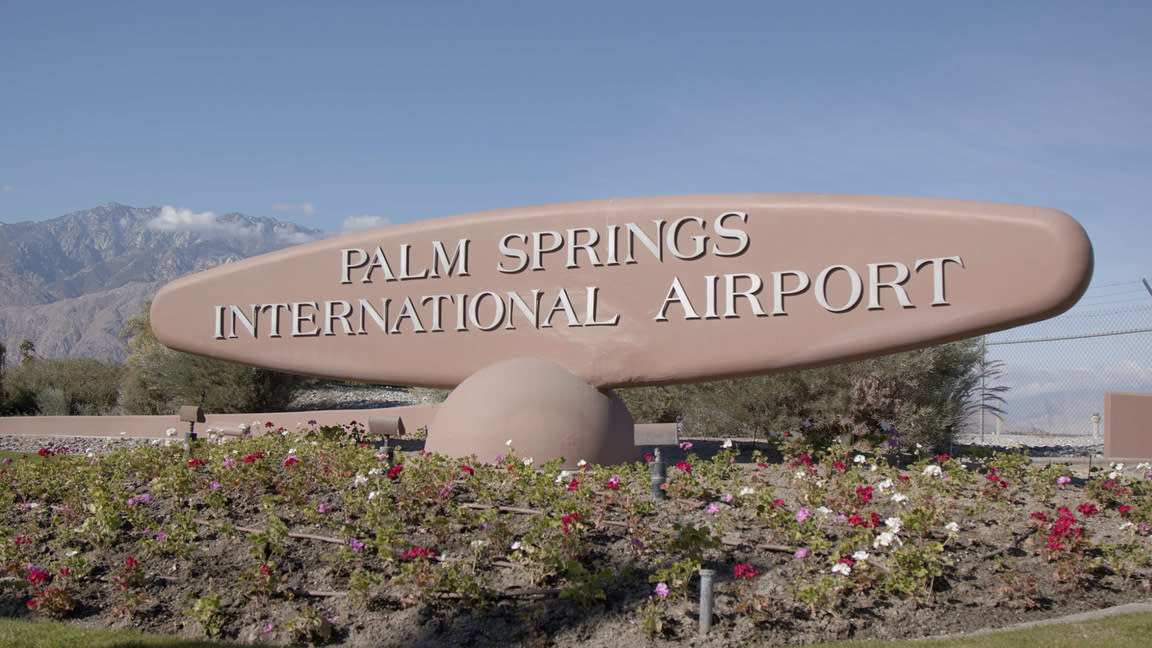 Traveling in and out of this Southern California oasis just got a lot easier with the addition of new and increased air service available at Palm Springs International Airport (PSP). The local airport now offers 11 airlines flying nonstop from PSP to 23 destinations, connecting to more than 500 destinations worldwide.
With all this, there's really no better time to plan your vacation to Greater Palm Springs.
8. Summer Chill Season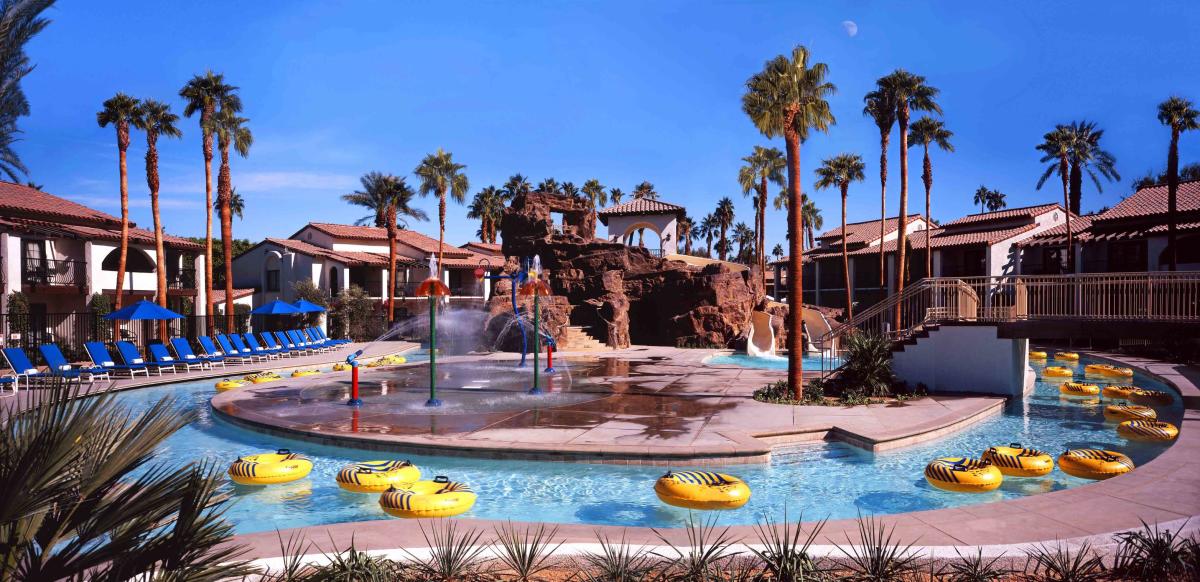 The summertime in the oasis is a definite not-to-miss season with all the Chill Deals going on in Greater Palm Springs. During your summer getaway, be sure to take advantage of the great offers available on dining, shopping, tours, luxury resorts, and spa services, plus much more.
The possibilities to save in Greater Palm Springs during the summer season are truly endless!
9. Fall Wellness Activities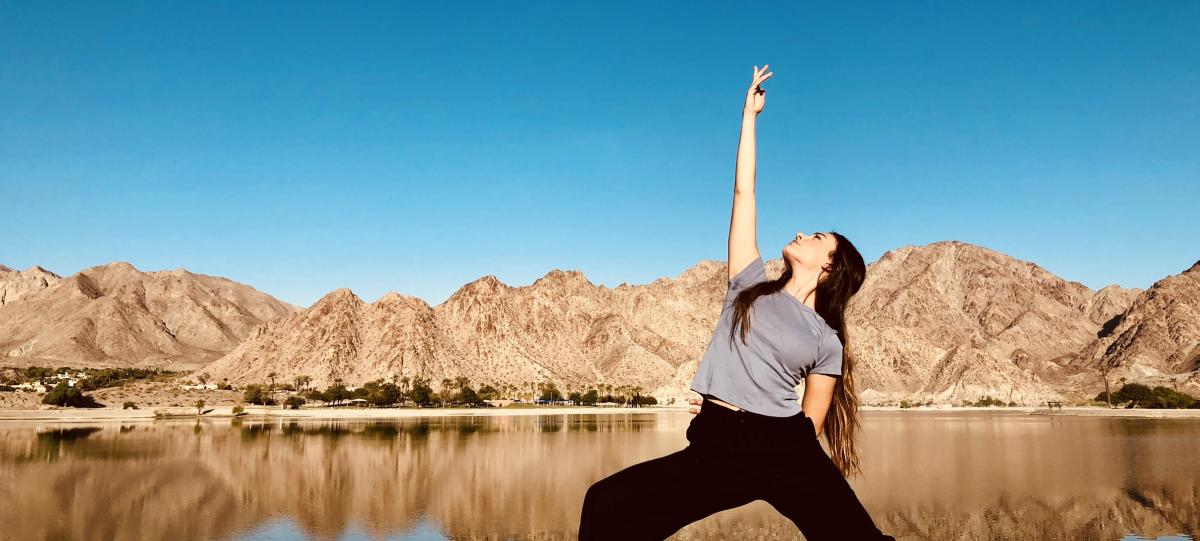 Want to get your health and wellness on in oasis? Then it's recommended to visit during the autumn season to take part in the fall wellness activities, otherwise known as the best time to Live Your Wellest in Greater Palm Springs. During this time, the oasis transforms into a haven for overall wholeness, health and fitness. Enjoy activities like hiking, meditation and yoga to stay on top of your self-care.
Need more reasons to plan a vacation to Greater Palm Springs? Discover what Modernism Week 2020 has in store by checking out the event guide.