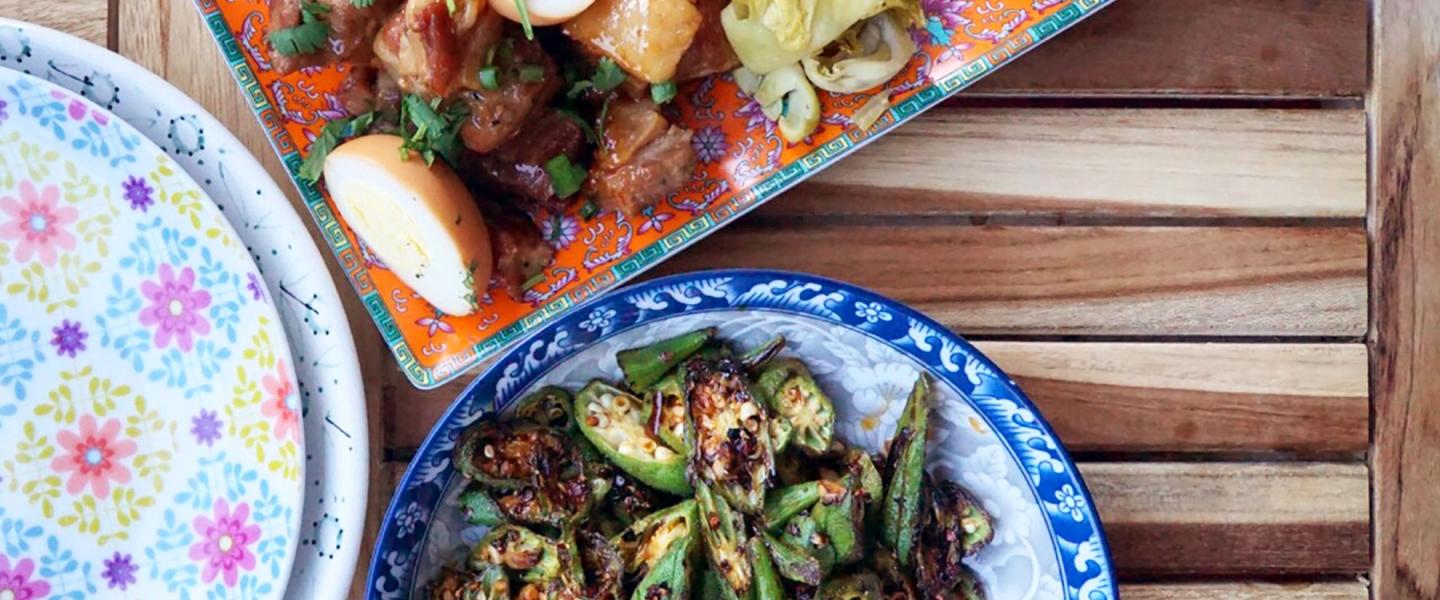 Considering Greater Palm Springs for a fun little getaway? Whether you're vegan, a meat lover, or a sweet lover, we've got you covered on all the tasty reasons why we think that's one of the best ideas you've ever had!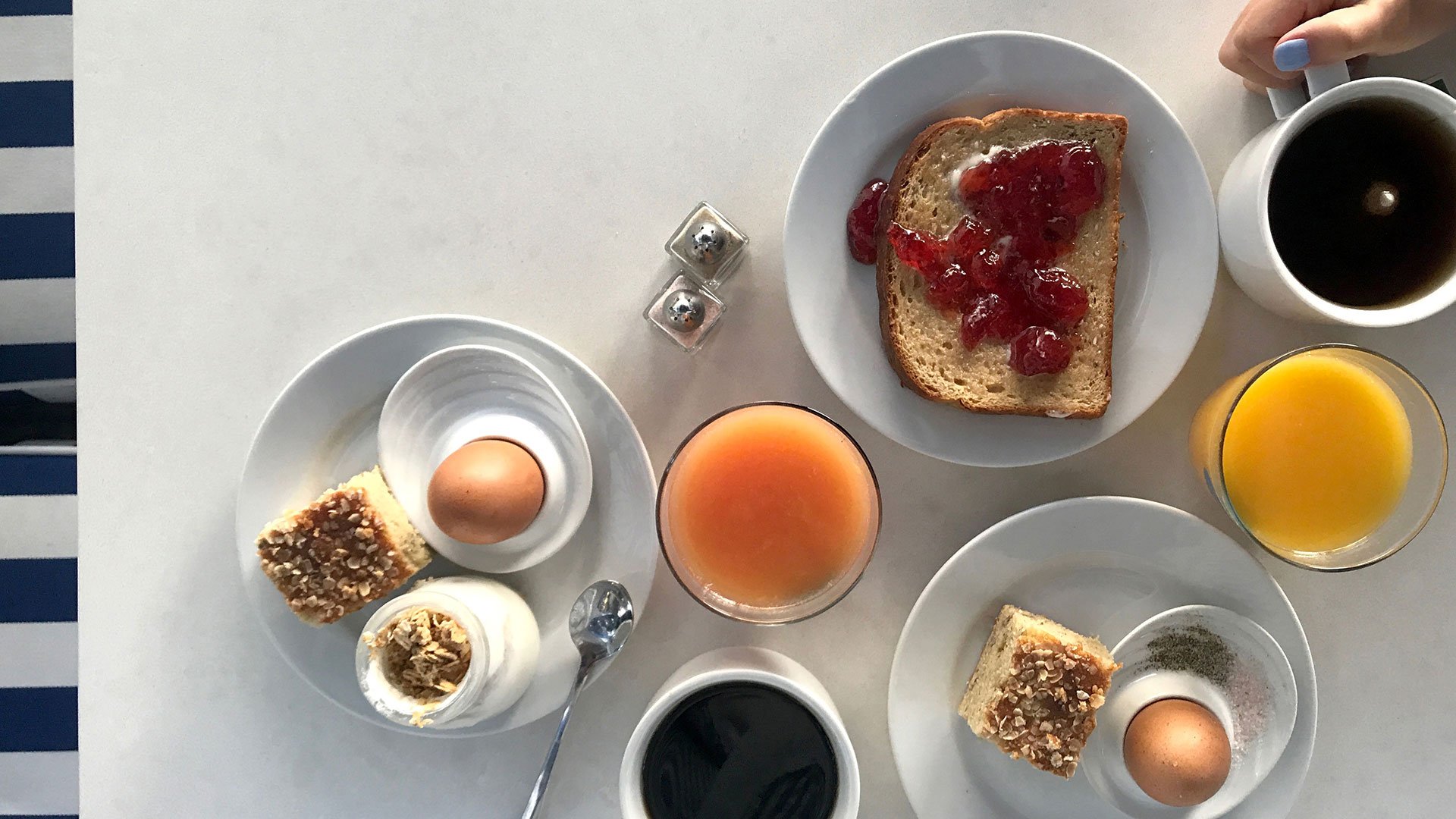 Want to go the route of staying in a boutique hotel? Holiday House was originally opened in 1951, but was reimagined by the folks at Sparrows Lodge recently. To create a communal environment, you've got to be 21+ to stay here, and you may be wondering when the food comes in? The communal environment runs straight through to their unconventional (included) continental breakfast. Imagine fresh-squeezed juices, homemade bread, yogurt, fruit and granola, cereal you actually want to eat, hard-boiled eggs, and as much caffeine as you need.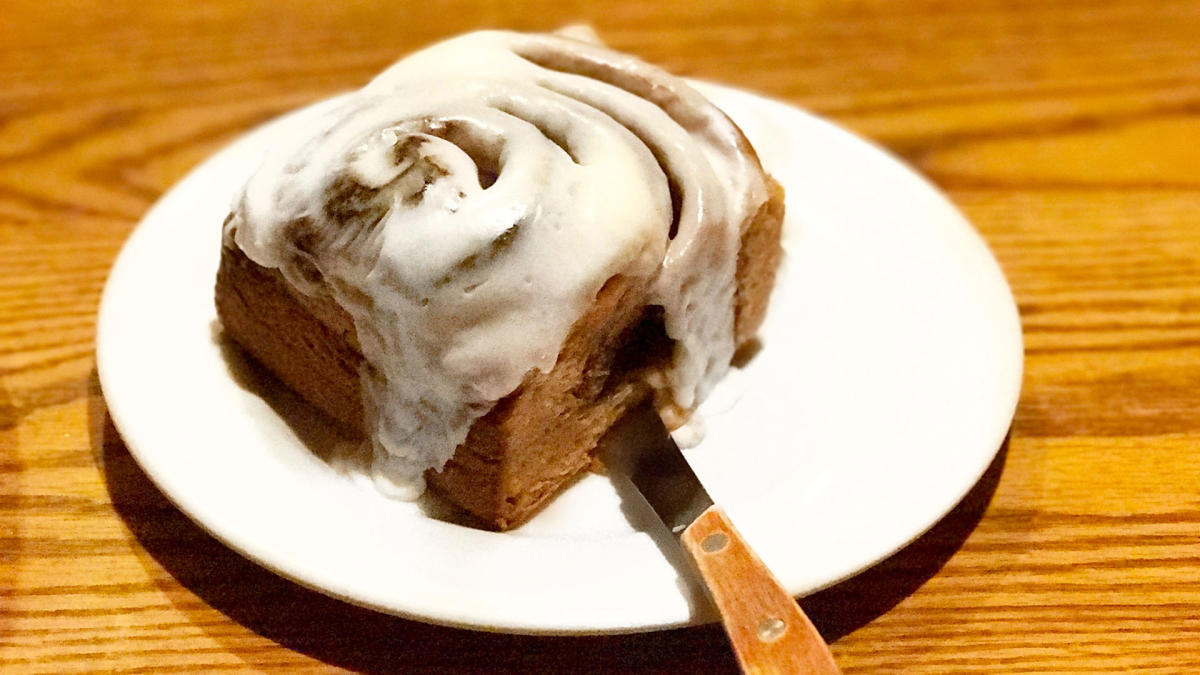 This classic old school American establishment has been a Palm Springs mainstay since the '70s. Breakfast is served all day, so come in for a simple breakfast plate of eggs, bacon and hash browns, but be sure to save room for the grand finale. The absolute must order item here is the Giant Cinnamon Roll, baked in house daily by Billy Reed himself.
Reservoir at Arrive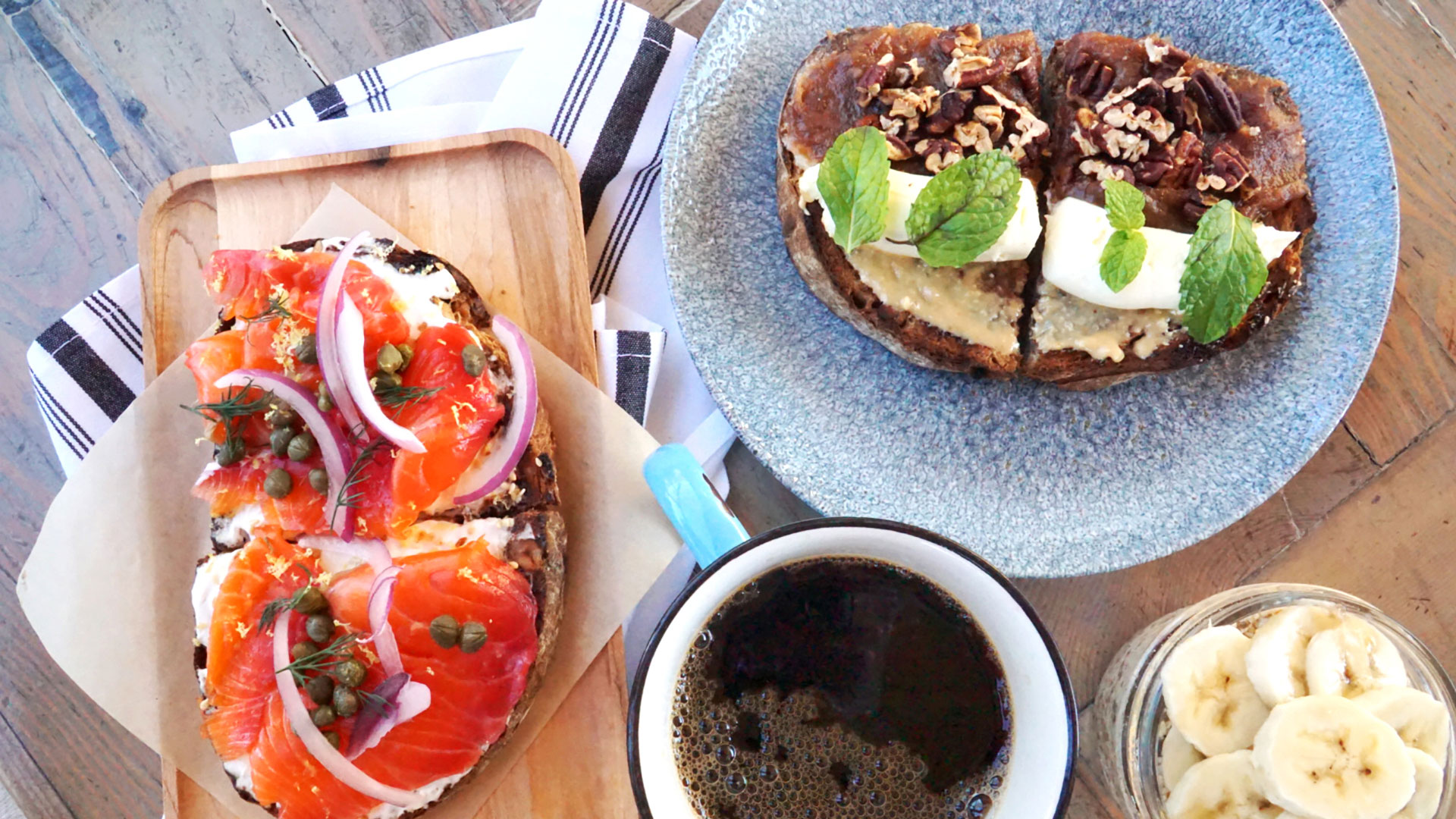 Toast is all over menus these days, but the toasts on the new and improved menu at Reservoir, located at Arrive Hotel, are anything but basic. The savory beet-cured Lox Toast and sweet Date Toast are the perfect size to share, or not, and still have room for some Shakshuka or Challah French Toast. Rumor has it; there is also an ice cream shoppe on site.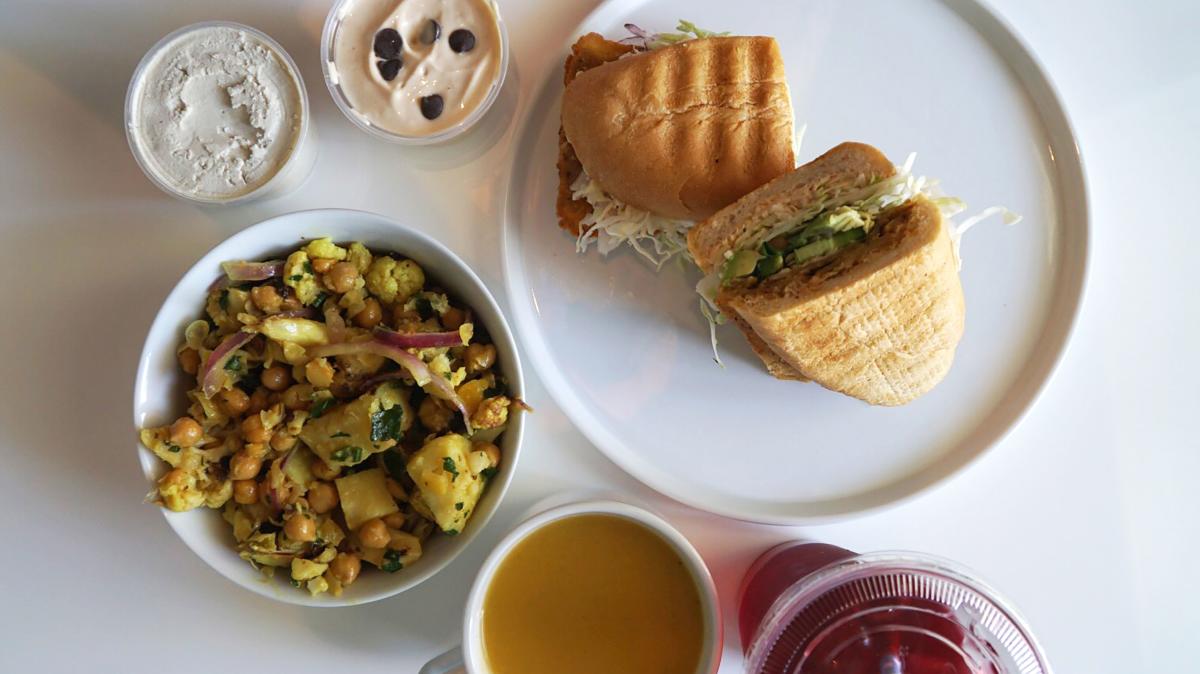 This plant-based take-away spot is in an inconspicuous location in an industrial area, but this does not stop it from having a continuous line during lunch hour. This place will have vegans and non-vegans alike raving about every single bite.
Must order: Chupacabra Chicken, crack cheese (accurately named), any dessert in the case (we got a chocolate + peanut butter concoction, that I still can't believe was vegan)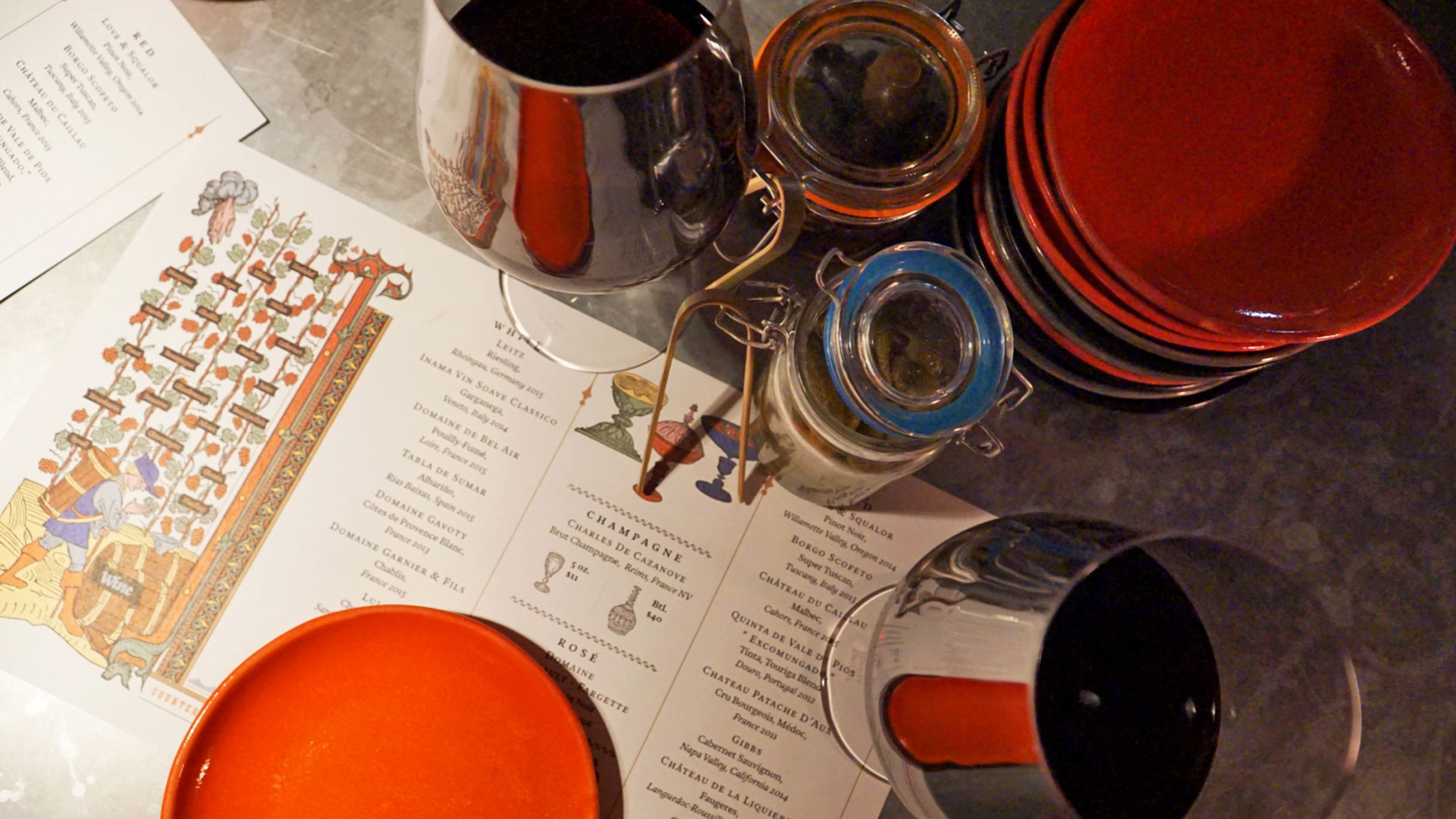 Want to check out the trendiness of The Parker, but aren't staying there this trip to Palm Springs? Check out Counter Reformation! With the feel of a speakeasy, it's perfect for a glass or 2 of wine and some complimentary pickles before heading to dinner elsewhere!
Bonus: Numerous photo opportunities in the lobby and in the bar!
I guarantee, after eating at this Vietnamese American spot, you will want to return every time you're in the Palm Springs area. You can't go wrong with anything on the menu, but the Spicy Okra, Panko-Crusted Chicken Stuffed Rice Ball, and Crispy Beef Egg Noodle are must order items.
Pro tip: Get to the restaurant right when they open to avoid waiting for a table.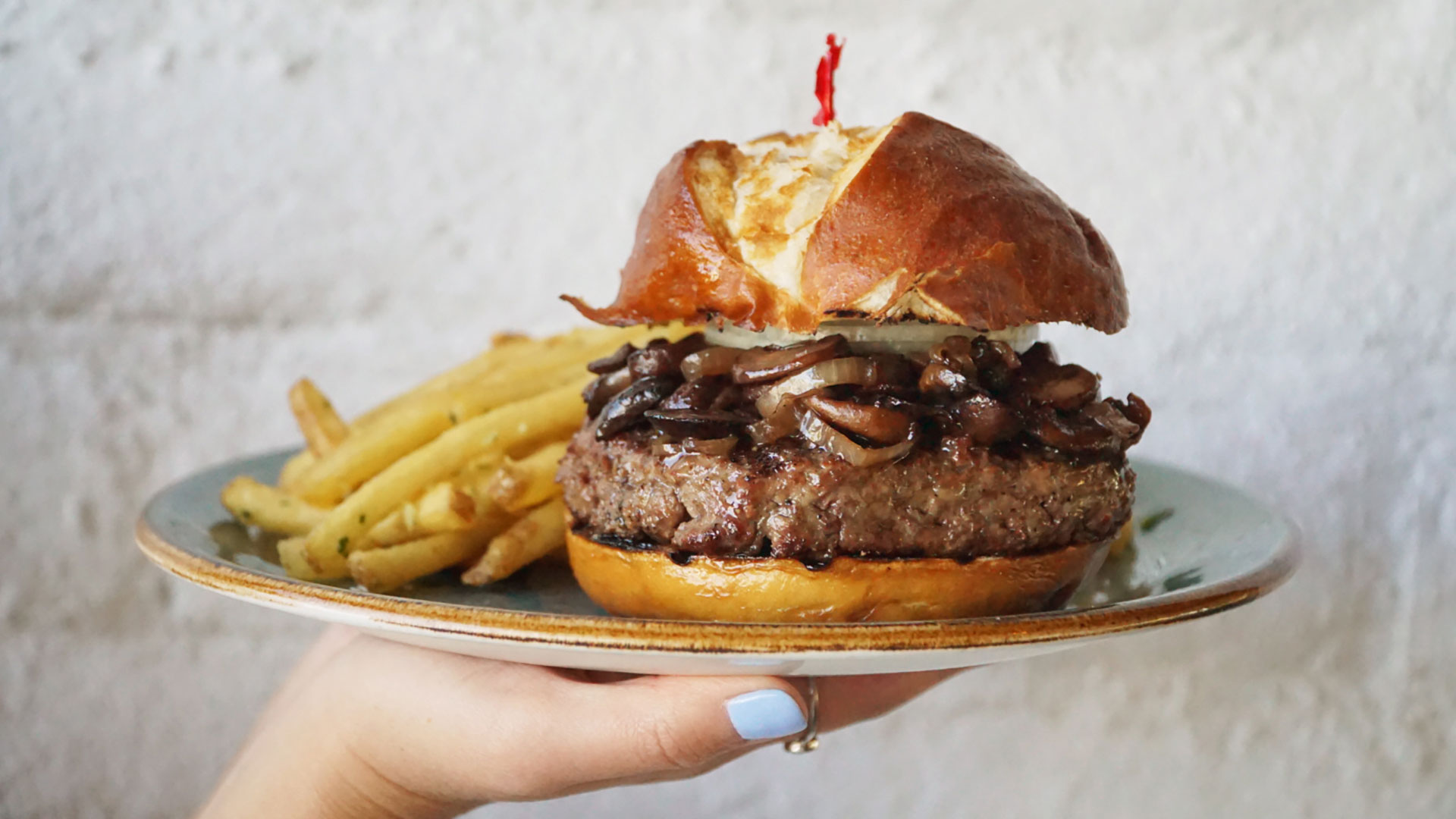 This open-air restaurant, serving up classic American pub fare, is the perfect spot to grab a drink at the bar or sit down for a full meal at a booth. If you're craving a burger, this is the place to go! The Truffle Butter Mushroom Burger has a perfectly cooked juicy patty, topped off with onions, shallots, mushrooms, oh and truffle oil, all in between a toasty pretzel bun. Yes you read that right. Highly recommend the garlic fries and onion rings as well.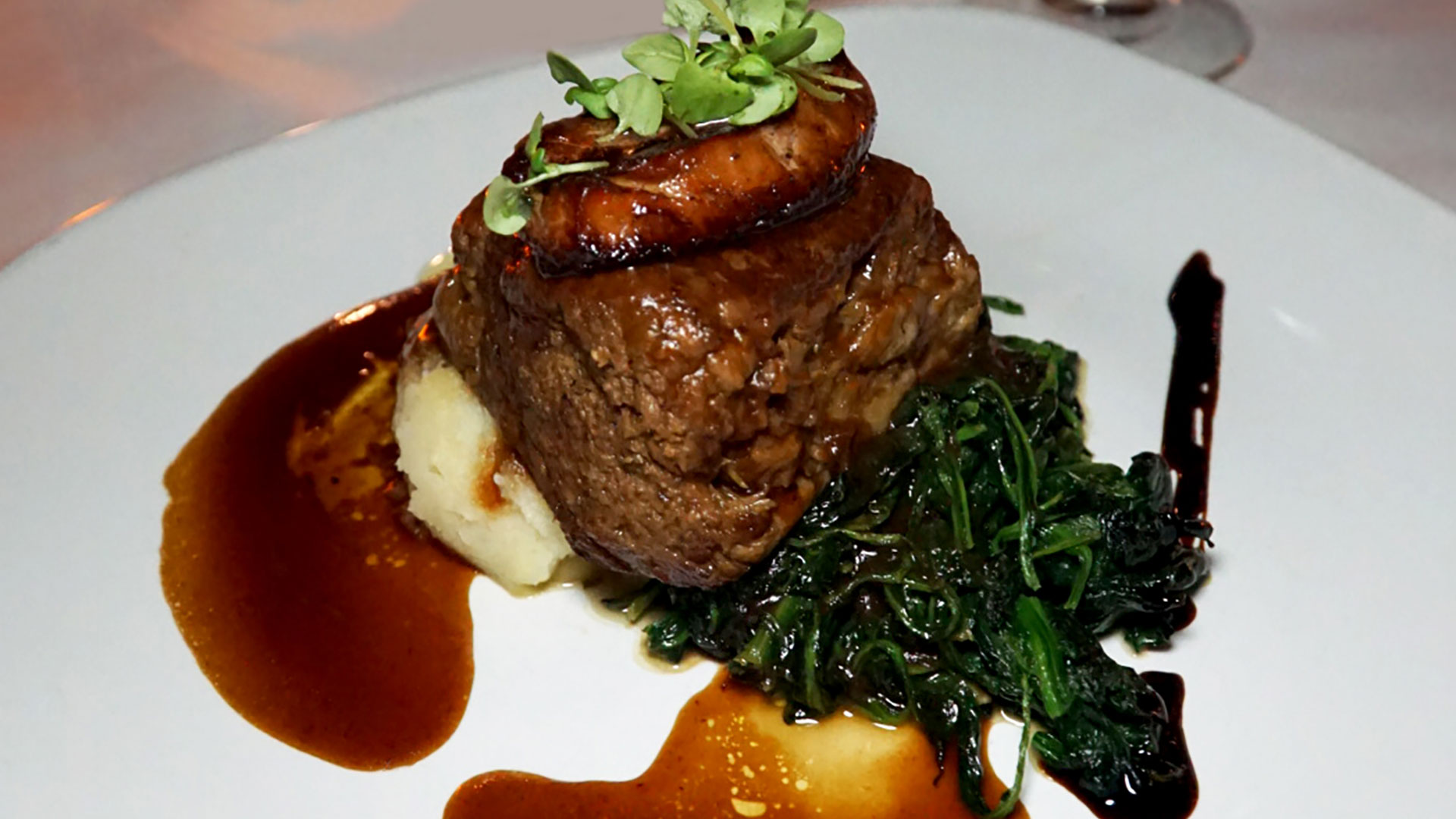 This spot is patio dining at it's finest, with a perfectly curated wine menu, and drool-worthy upscale American cuisine. Meat lovers rejoice! Whether you prefer meat, seafood or poultry, Copley's has got you covered. This short rib dish was topped off with foie gras and was sitting atop lobster mashed potatoes. I swear you can't go wrong with anything here, and be sure to save room for dessert!
BONUS: NEW DINING SPOTS
This 7th floor rooftop restaurant and bar is a prime spot for gorgeous views of the gorgeous mountains and valley of Palm Springs. Dishes are American with French inspiration. Yes please!
This collaboration between TRIO restaurant owner Tony Marchese and Chef Andrew Copley of Copley's is a hit. Cuisine is American comfort food with international twists!
Hungry for more? Check out the latest dining spots to open in Greater Palm Springs!