If you're ready to travel again, Greater Palm Springs is ready to welcome you back with plenty of socially distanced and safe things to do throughout this Southern California oasis. Prior to visiting, you'll want to call ahead to ensure the businesses you are planning to visit are open with regular hours, as well as view our blog on traveling safely, which includes wearing face masks and practicing social distancing. We are committed to doing our part to keep you safe. You can read more about our Safer Together Greater Together destination pledge at gpsPLEDGE.com.
Then, read on to discover 10 things to do in Greater Palm Springs this summer!
Poolside
Ready to find yourself poolside under the palms? Check out which hotels are have taken our Safer Together, Greater Together pledge as you find the perfect pool to spend your day by.
Shopping
From thrift stores with vintage finds to high-end boutiques along El Paseo, the shopping scene in this SoCal oasis never disappoints. You're sure to find whatever you are looking for when you choose to shop in Greater Palm Springs.
Living Desert
This year marks The Living Desert's 50th anniversary and you're invited to celebrate with them. The Living Desert has just opened their new desert habitat, Australian Adventures. Here, you can find the red-necked wallaby, yellow-footed wallaby, laughing kookaburra, betong and emu. Now that's just one part, but there is much more to explore. Summer hours are 8 a.m. – 1:30 p.m., with the last admission at 1 p.m. Visit their website for information on changes they have implemented with your safety in mind, such as online ticketing and one-way walking paths.
Date Shake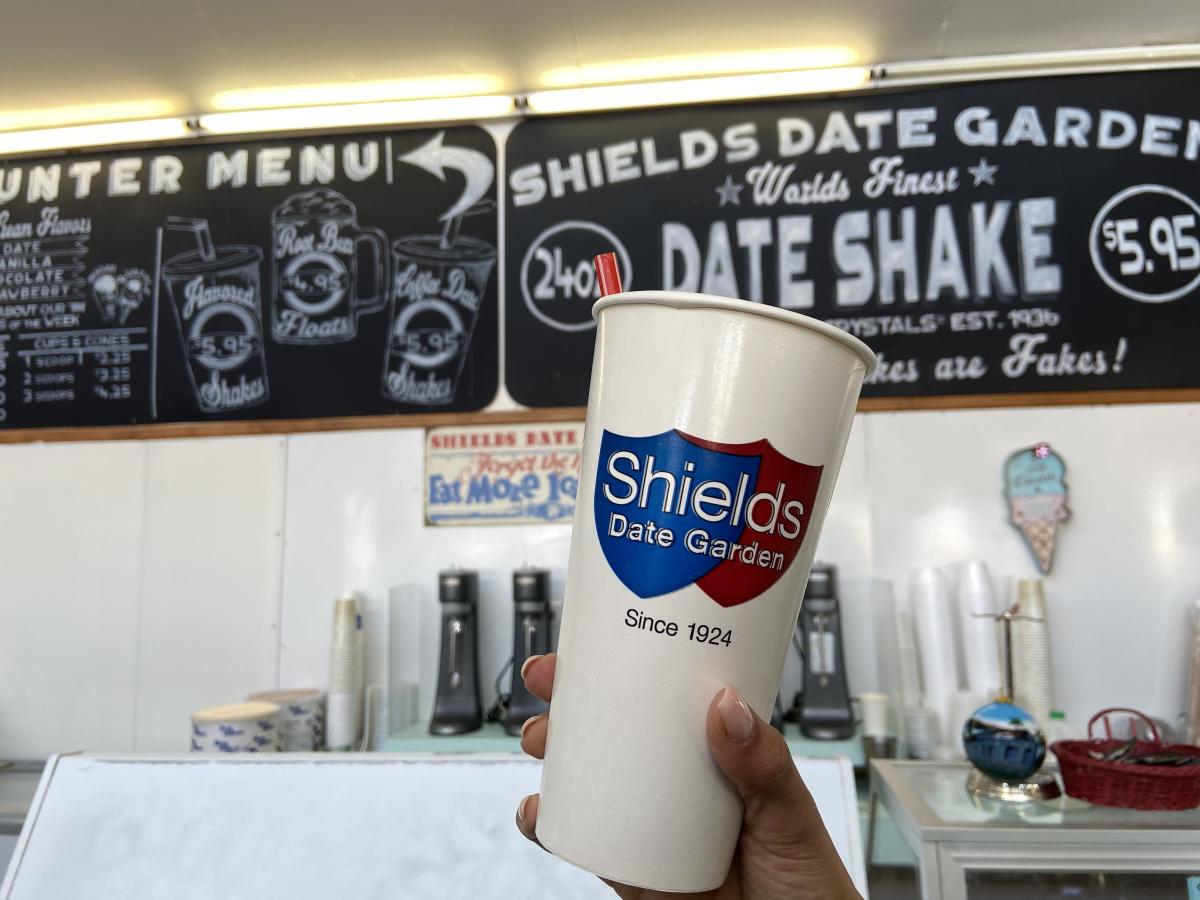 No trip is complete to Greater Palm Springs, without the iconic date shake! Greater Palm Springs is home to many date farms and when you combine that with some ice cream, you have a culinary favorite you can't help but love. Stop by Great Shakes in Palm Springs or Shields Date Garden in Indio for takeout and try it for yourself.
Palm Springs Air Museum


Photo courtesy by Gregg Feslsen
Warbird Rides are available through July every Saturday between 8 am and 12 pm. For same day reservations please call the air museum at 760-778-6262. They are committed to the safety of guests, staff and volunteers as they welcome you back. Check their website for more information on visiting.
Al Fresco Dining
It's hard to beat dining out under the palms. Greater Palm Springs is the perfect place for patio dining and enjoying those summer evenings. Check out which restaurants offer patio dining as well as which restaurants have taken the Safer Together, Greater Together Pledge while implementing new safety protocols. If you are interested in ordering in, visit our Stay In, Take Out page for options.
BMW Performance Center
The BMW Performance Center is ideal for all thrill-seekers and racecar enthusiasts. Nestled in Thermal and surrounded by majestic mountain views, learn safely from the professionals on a private track. Test your driving skills with the ultimate need for speed experience. 
Outdoor Public Art
The Greater Palm Springs art community has surrounded us with beautiful locations to explore and enjoy. Jump in your car and take yourself on an art tour.  Click here for a list of murals and sculptures perfect for snapping a quick photo or learning more about local history and culture.
Golf
Summer is an excellent time to explore Greater Palm Springs' gold options. Grab that morning tee time and save with summer rates. Golf courses in Greater Palm Springs have implemented additional safety practices to protect players and employees, include placing appropriate signage outside the pro-shop and clubhouse entries briefly outlining the social distancing guidelines in place. See which courses have taken the Safer Together, Greater Together pledge here.
National and State Parks

Discover the natural beauty surrounding this SoCal oasis with a day trip to Joshua Tree National Park or Anza-Borrego State Park. Visitors can easily take a self-guided driving tour through either park to discover the natural wonders of the Southern California desert. Make it a road trip to remember by parking your car and taking in a view of the majestic sunset. Remember to take your own snacks and food–you're not going to want to miss this epic sky show.
Please be sure to check properties are open, as their hours may have changed.