Greater Palm Springs is filled with unique and fun experiences spread out throughout nine beautiful cities. The oasis is known for its outdoor adventure, shopping, and art to world-class events like Palm Springs International Film Festival, Coachella Valley Music & Arts Festival, BNP Paribas Open and  Modernism Week. Whether you enjoy lounging by a sparkling pool, playing golf or relaxing at a world-class spa, this palm tree-filled destination knows how to chill.
Read on to learn more about all the major events happening in Greater Palm Springs.
January

The start of the year begins with a bang, courtesy of the Palm Springs International Film Festival. PSIFF is one of the largest film festivals in the US and always brings in the star power during their annual gala. Catch esteemed and auteur filmmakers in the flesh, during two weeks of film showings. 
If sports is more to your interests, catch the Desert Classic Tournament presented by Workday, where you can watch some of the best golfers in the world compete in a tournament! 
Looking for something more equestrian? The Sunday Polo Games at El Dorado and Empire Polo or the HITS Coachella Desert Circuit Horse shows are the perfect events showcasing high quality, world renowned horses and athletes! 
Bring a little art into your life by attending the Southwest Arts Festival, and enjoy some of the best traditional, contemporary, and abstract works of fine arts in the world. Live demos, music, and savory food are also available for attendees to enjoy!
February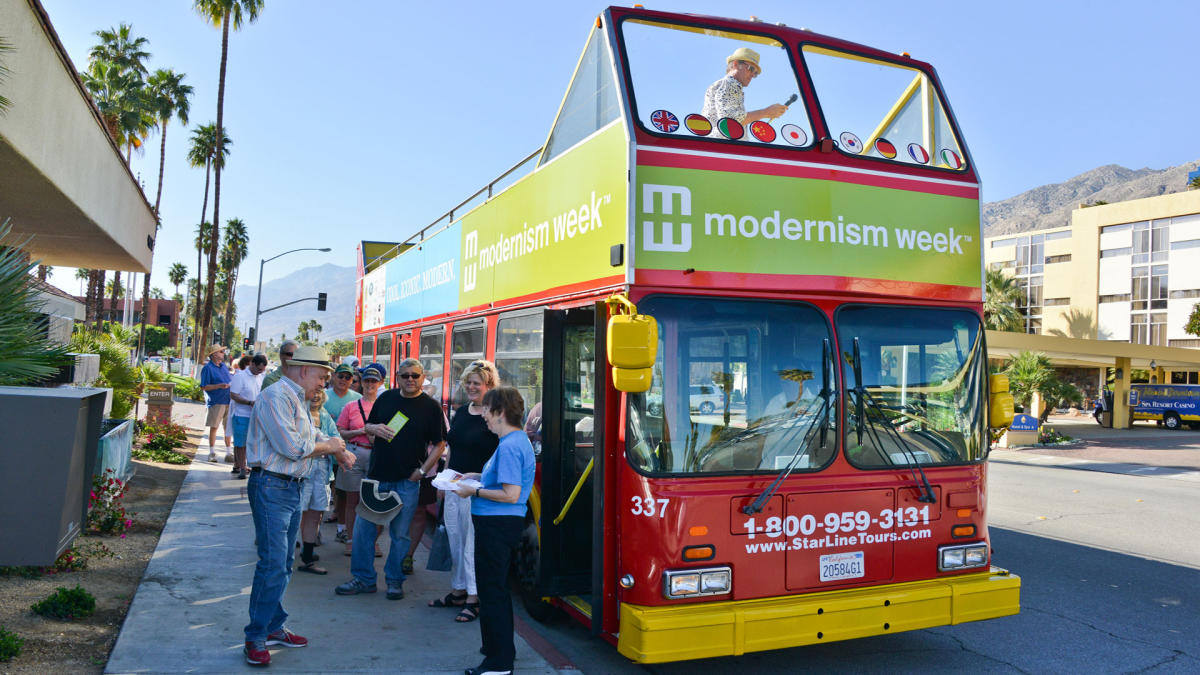 Bask in the architecture that makes Greater Palm Springs so quintessentially cool during Modernism Week. The iconic festival celebrates midcentury modern design architecture, art, fashion and culture. Take a trip down memory lane and enjoy house tours, vintage cars, fashion and so much more!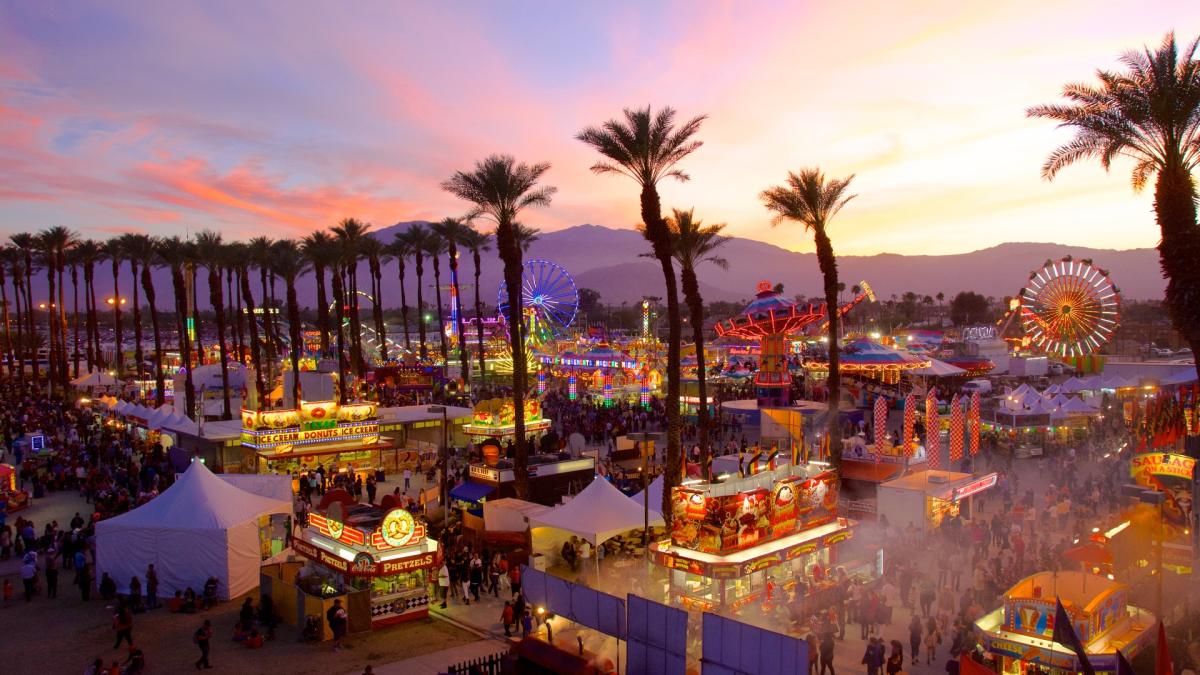 For thrill seekers, the Riverside County Fair and National Date Festival is a must! Entry tickets give attendees access to free nightly concerts, featuring top musical talent, like 2019 headliners Ramon Ayala, Salt-N-Pepa, and Kool and the Gang. Fairgoers can also watch ostrich races, art exhibits, musical pageants and enjoy delicious food!
March
March brings in the heat with the BNP Paribas Open, a world class tennis tournament featuring the best players in the world like Naomi Osaka, Serena Williams, and Rafael Nadal. The arts come into the forefront with two festivals, the La Quinta Arts Festival and the Indian Wells Arts Festival! Desert X continues in the month of March (every two years) and has already made an artful impact in the oasis during 2017 and 2019. 
At Fashion Week El Paseo, all the latest fashion from around the globe can be admired from runways and at Palm Desert Food & Wine Festival the best chefs in the culinary world offer three days of tastings to fill up your heart's delight! For movie lovers, Native Film Fest is a great event to attend to see films you won't get to catch anywhere else. Native Film Fest features programming about, by, and starring Native people from around the world.
April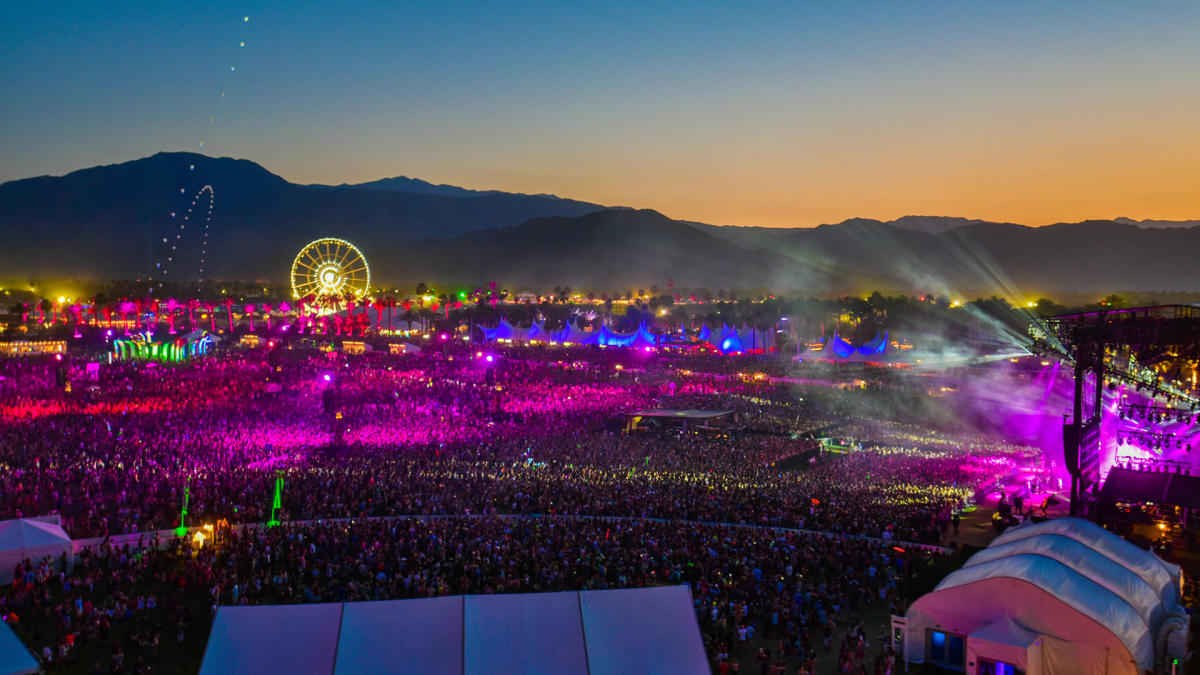 April is truly a music festival month in the oasis. The concert season starts with Wedbush Garden Jam Music Festival in the beginning of April. This concert brings in a slew of headlining artists to the Indian Wells Tennis Garden. This is the perfect way to start the month of music. 
One of the biggest and greatest music festivals of all time, Coachella delights hundreds of thousands of people during two weekends each April with its good vibes and even greater tunes. After Coachella, Stagecoach brings the biggest names in country to Greater Palm Springs, with past headliners such as Carrie Underwood, Luke Bryan, and Blake Shelton.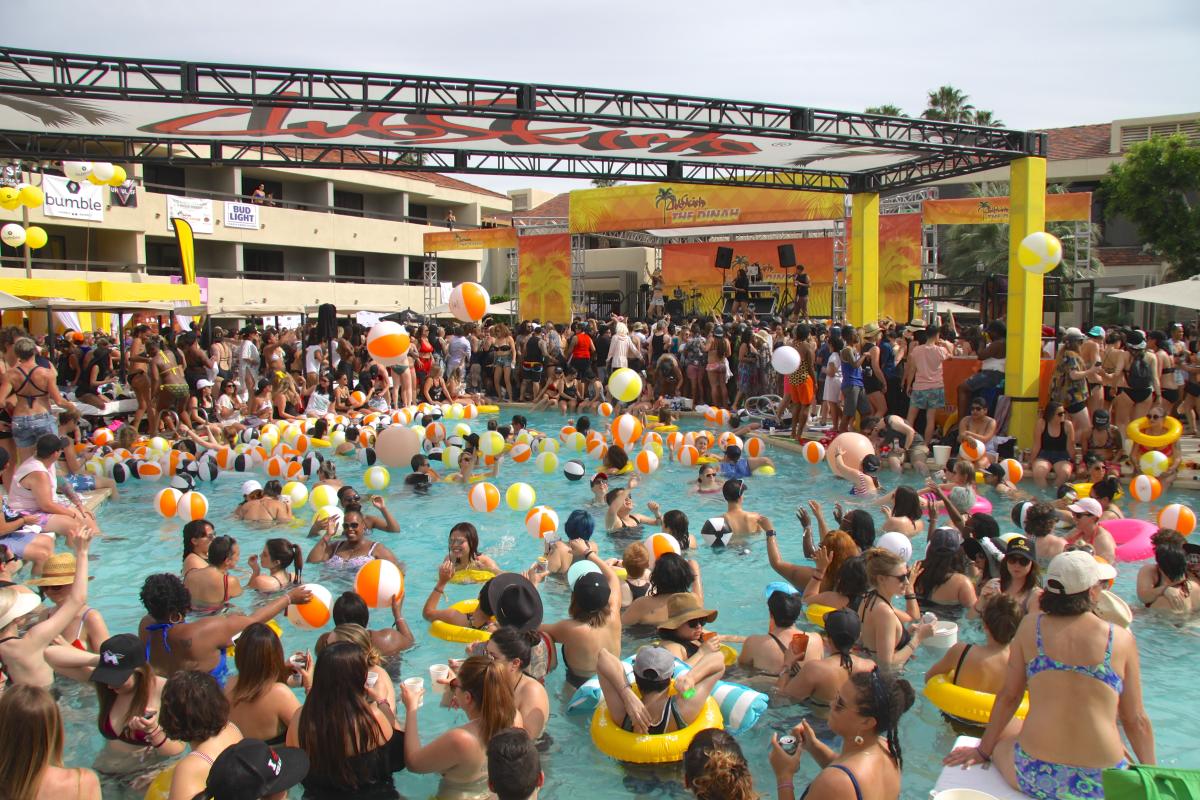 Greater Palm Springs is known for its pools and festivals. During all festival weekends, hotels in Palm Springs host many pool parties with top EDM DJs to perform at a low admission price. 
Dinah Shore Weekend and the White Party are two of the biggest LGBTQ+ party events in the world! Thousands of people gather from every reach of the globe to celebrate and enjoy celebrity performances!
May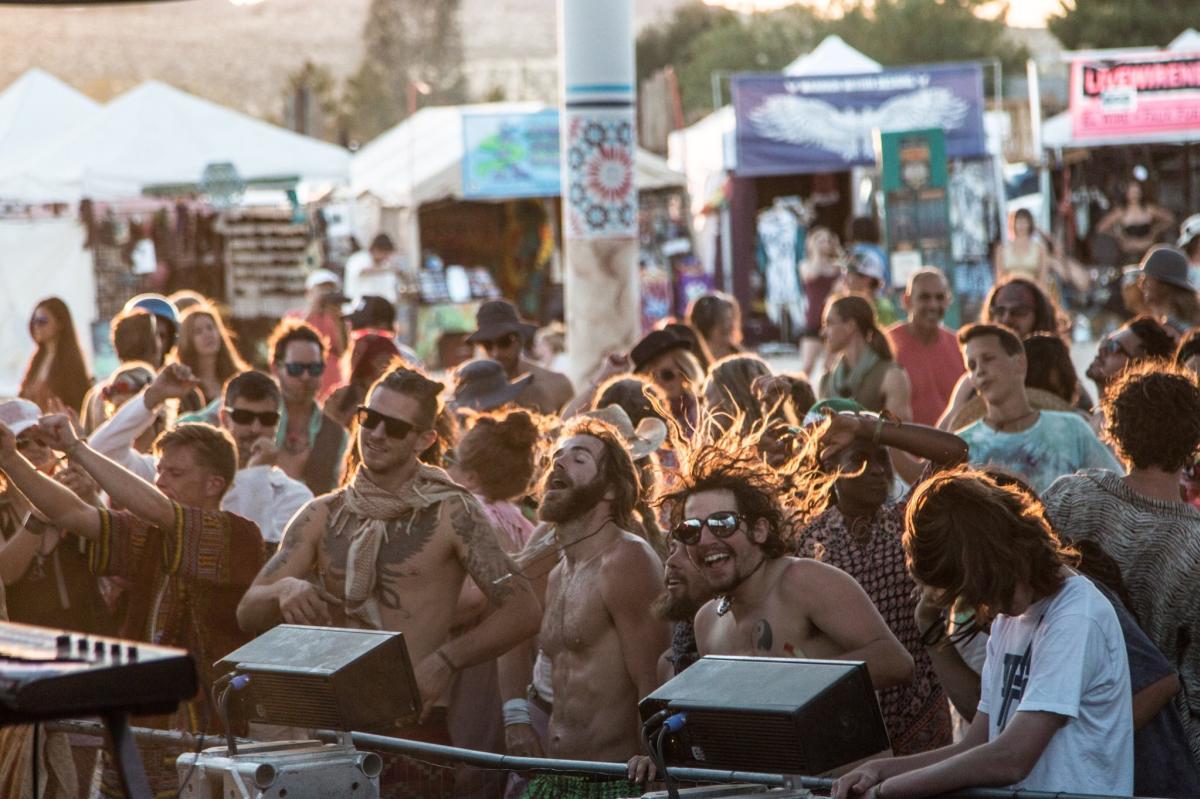 Springtime in May brings a variety of fun events to the oasis! Marvel in the wonders of airplanes with the Jacqueline Cochran Air Show and the Annual Memorial Day Flower Drop and Air Fair at the Palm Springs Air Museum. If you are still in festival mode, don't miss out on the Spring Joshua Tree Music Festival for rhythmic jams and more! Film fans can also treat themselves to the vintage and eclectic films of the Arthur Lyons Film Noir Festival. 
June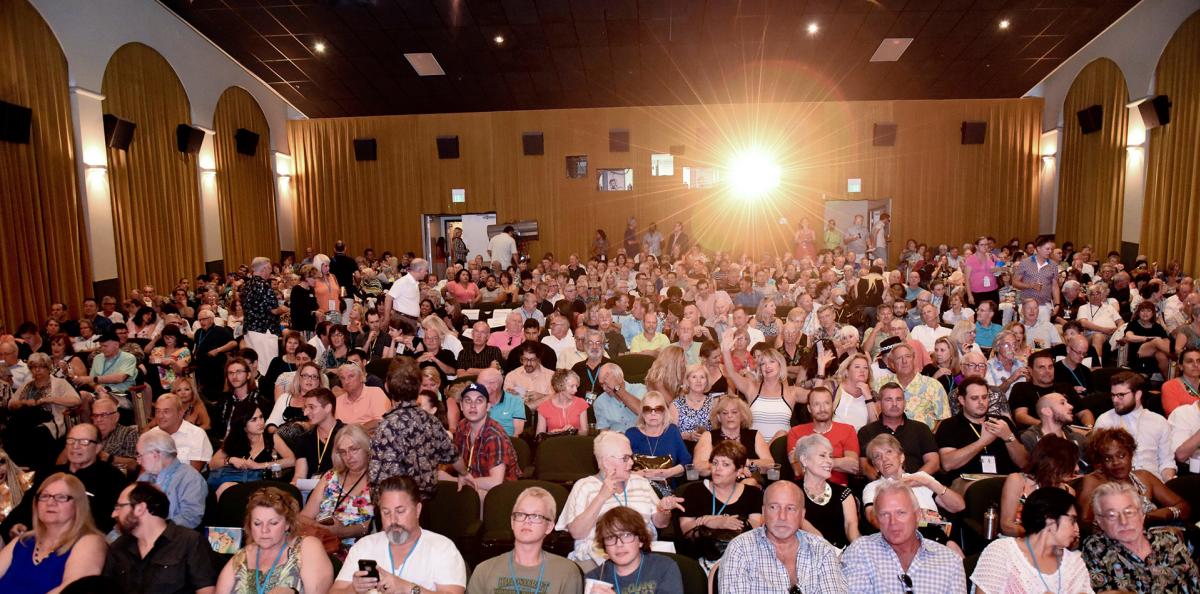 Summer means food, movies, and pool parties in Greater Palm Springs! Splash House takes place poolside across three resorts and features the best in house music.
Foodies, take advantage of the best dining deals of the season during Greater Palm Springs Restaurant Week before chilling at the Palm Springs International ShortFest. Over 300 films from over 50 countries will be showcased and it is not to be missed by film lovers.
July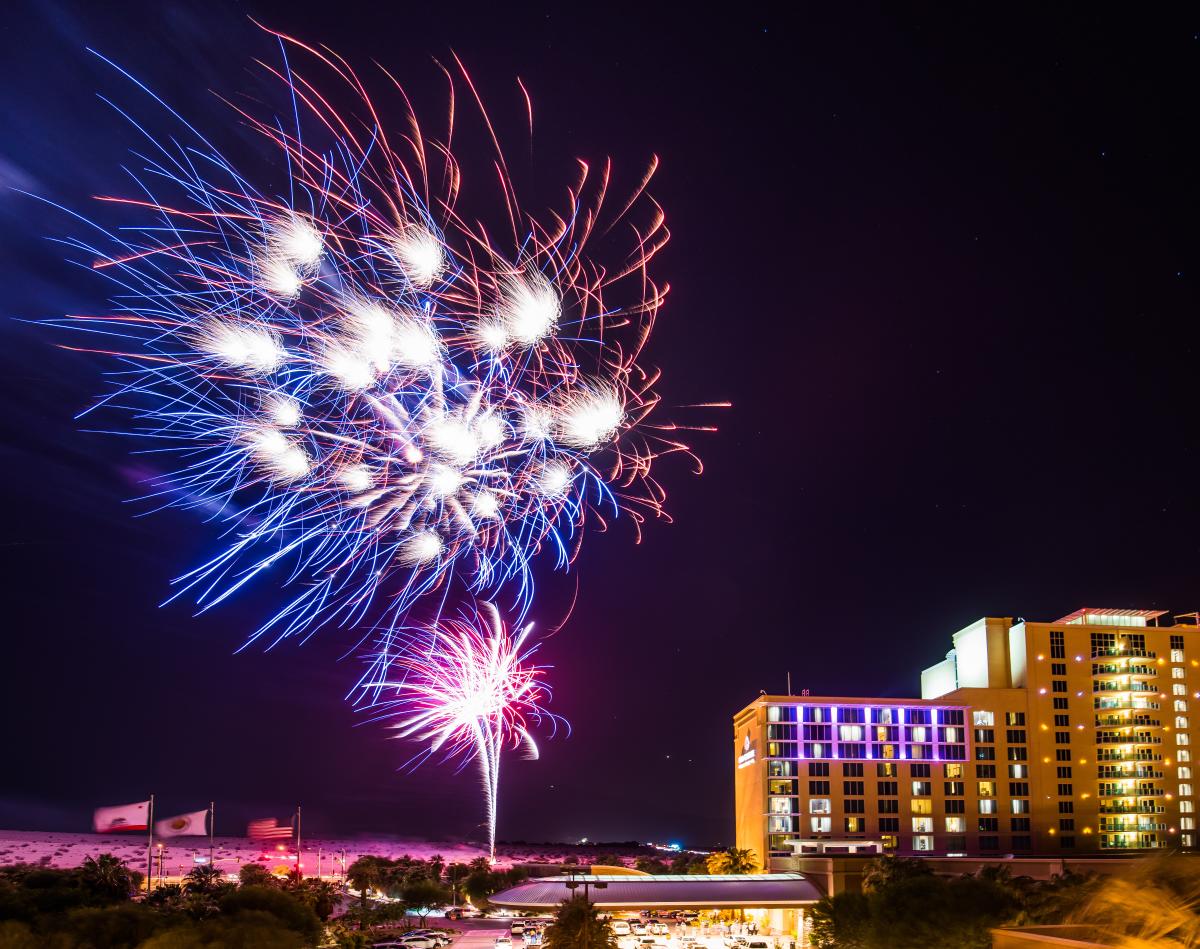 Fourth of July means fireworks all over the Greater Palm Springs area. Most cities in the oasis host their own fireworks show! The City of Coachella who will also throw a pie eating contest during their event! Both Agua Caliente Casino Palm Springs and Fantasy Springs Casino present their own nighttime spectacles as well synchronized to music from local station, The Eagle 106.9!
August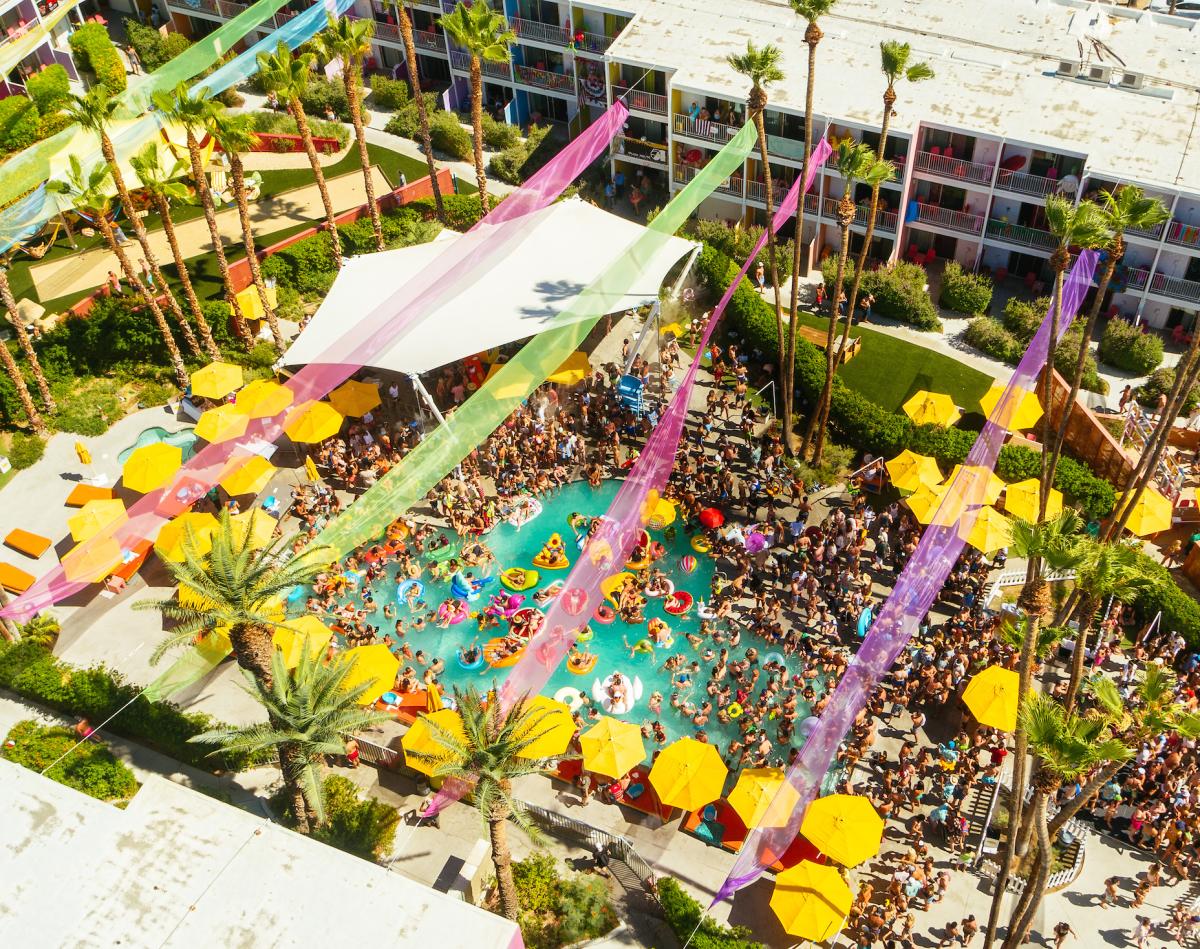 Located across three different hotel resorts, Splash House continues in August and is the best place to enjoy poolside house music! Warm temperatures has never felt chiller with the beats of past musical acts like Jai Wolf, Duke Dumont, and Odesza
September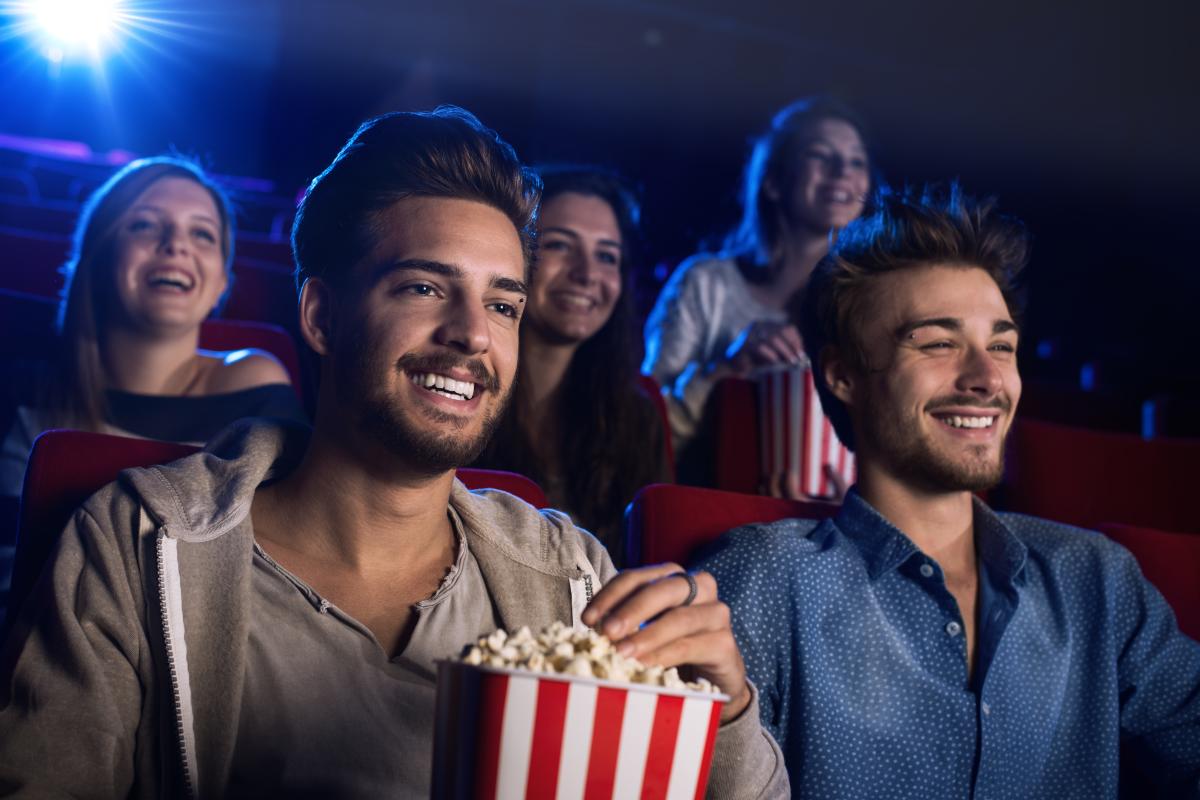 Check out Cinema Diverse, the Palm Springs LGBTQ+ Film Festival runs both features and short films! Aimed towards diversifying and amplifying queer voices, watch a few films from their programming to enjoy LGBTQ+ film from all around the world.
October
October in the oasis brings wellness, music, parades and more! The Palm Desert Golf Cart Parade is a spectacular display of creativity, while the Wanderlust Wellspring brings together socially conscious companies and people to foster a healthy society.  The fall season also brings the Fall Joshua Tree Music Festival and the HITS Coachella Desert Circuit Horse Show, so don't worry if you missed it in the springs, you'll have a chance to experience both in the fall!
November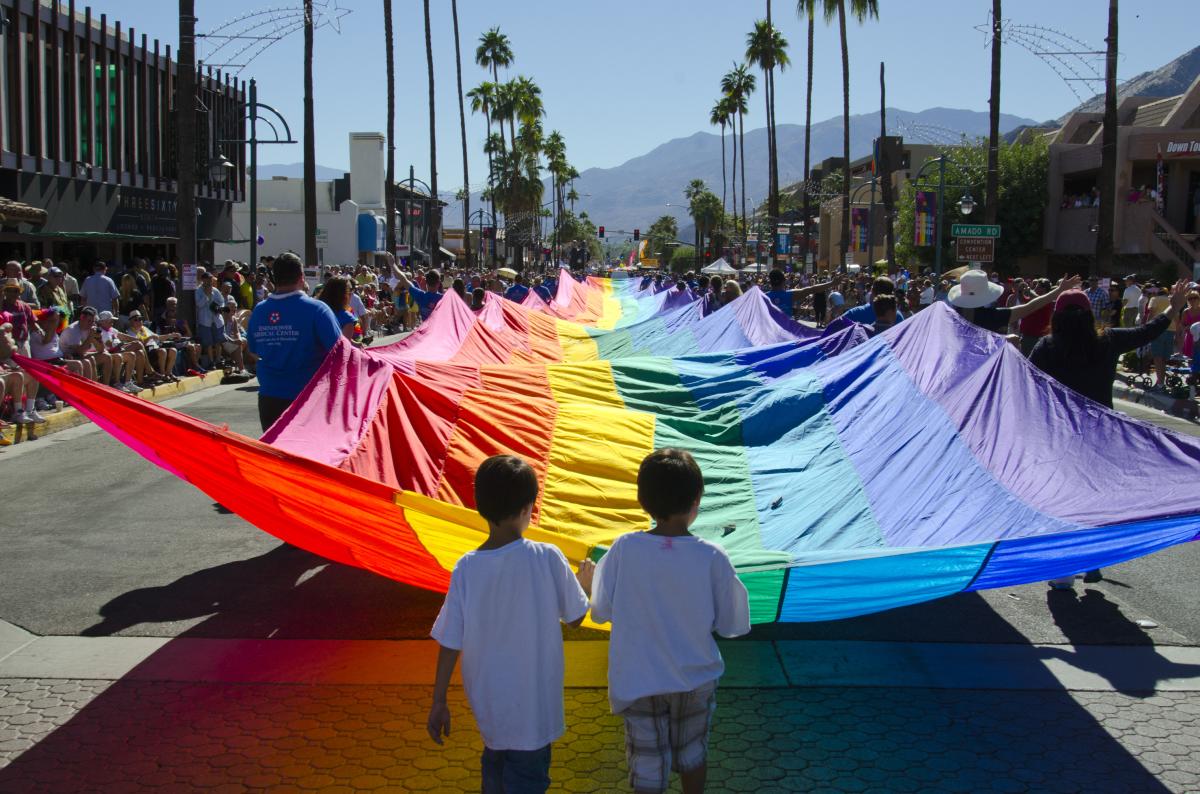 Glitter, rainbow flags, majestic mountain views and more! No one does pride like Greater Palm Springs Pride. November also ushers in the Props & Hops Draft Beer Festival, which brings craft beer and bites to the Palm Springs Air Museum. Attendees can taste beer from local breweries while surrounded by vintage aircraft. There are even beer tastings guests can enjoy on a vintage plane ride!
November is also a great time to hit the courts at the Indian Wells Tennis Gardens during the USA Pickleball Association National Championships.
December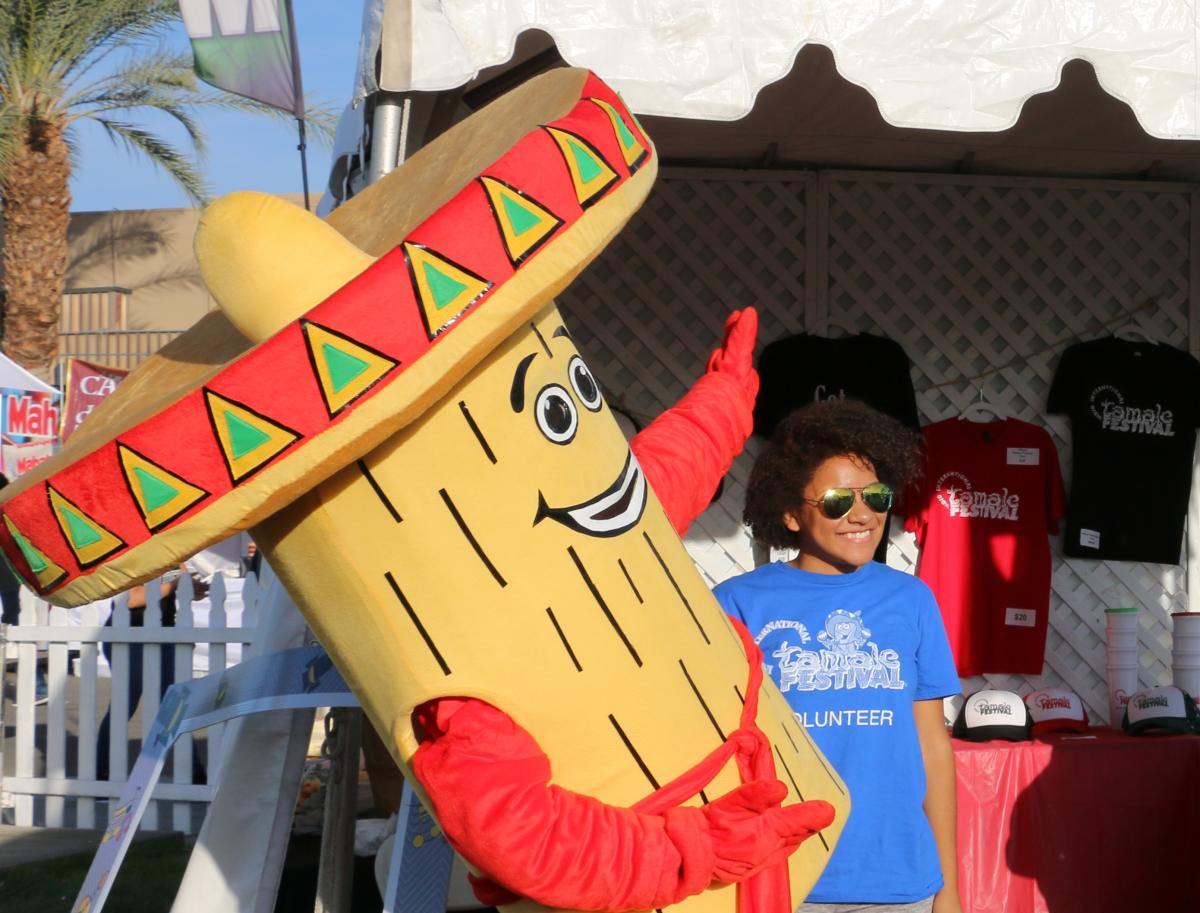 Close the year with some great food and atmosphere at the Indio International Tamale Festival, one of the top food festivals in the country. Burn some of those calories off at the Ironman 70.3 Indian Wells La Quinta. Welcome the holiday spirit with the Festival of Lights Parade in the city of Palm Springs. Say "hi" to Santa and Mrs. Claus as you watch giant balloons and holiday light covered floats march by. 
Interested in learning more about the many events that happen year round in the Greater Palm Springs oasis? Learn more about our signature events here!