This is a guest post by Thoughtful Misfit.
A bevy of modernism and design inspiration, Modernism Week in Palm Springs has steadily built itself into a world-renowned event, establishing itself as the mecca of all things modernist. Attracting aesthetes and design and architecture buffs alike and expanding to keep up with its increasing popularity, Modernism Week now hosts Modernism weekend in October, which has become its own landmark event in its own right.
Here are 5 top can't-miss events at Modernism Week – October, all of which happen to be new to the roster and are bound to surprise and delight.
SHOWS
1) Charles Phoenix: Addicted to Americana
Dubbed the "King of Retro" by the Los Angeles Times, Charles Phoenix presents highlights from his massive collection of retro road-trip discoveries in a slide show performance that will have your sides splitting while taking one colorful walk down America's most kitschy memory lane.
Prepare yourself for a hysterical and historical time warp while the Ambassador of Americana himself paints a Kodachrome picture of retro times past, interlaced with fantastical stories and images of everything from space-age style, car culture, landmarks, and other incredible discoveries. Charles Phoenix will also be signing copies of his new book, Addicted to Americana, after the show.
Bonus: there will be wine.
2) Vintage Car Show and "Greetings from the Salton Sea" Photo Exhibition
Rich in history and already a must-visit landmark on its own, there is now another reason to pop on over to the Salton Sea. Since uncovering archival photographs from 1955 to 1963 of the Salton Sea State Recreation Area, the California Department of Parks and Recreation has been hard at work curating the collection for its first public showcase, which will take place at this event.
Pour over images from the Salton Sea's heyday and then take part in its future. Guests will be invited to dress in vintage resort wear and pose for the recreation of the iconic "Greetings from the Salton Sea" postcard which will then be sold at the Salton Sea Visitor Center.
But the fun doesn't stop there! Peruse over 20 cars from the mid-1950s at the simultaneous vintage car show, all of which were made in the era when the visitor center was opened.
Bonus: this is a free event and is open to all ages. 
TOURS
3) "Framed Spaces Home Tour"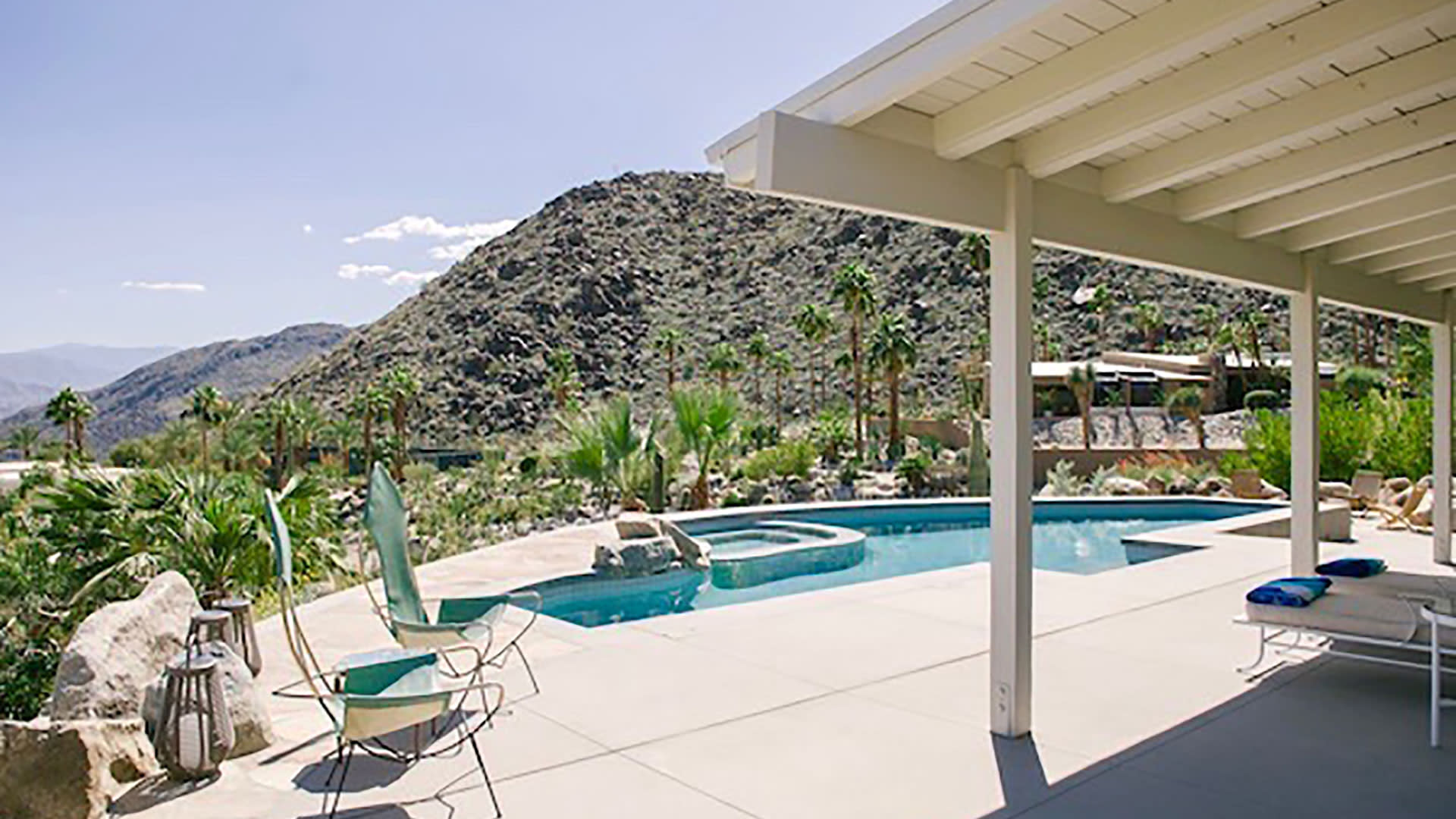 If good living is a frame of mind, then the "Framed Spaces Home Tour" is the epitome of the "art" of desert living. Running approximately 2 hours, give or take, the tour is self-guided and takes you all over Palm Springs and a little into Rancho Mirage, discovering modernist homes at your pace.
Prepare to be visually astounded and awed from every perspective, thanks to extensive art collections, design details and impeccably breathtaking framed views of nature and landscapes. Finish it off with light bites and beverages at a reception held at a building designed by E. Stewart Williams (who rose to fame after designing the Sinatra House in Palm Springs), hosted by local artist, Shawn Savage.  
4) Cul-de-Sac Experience Tour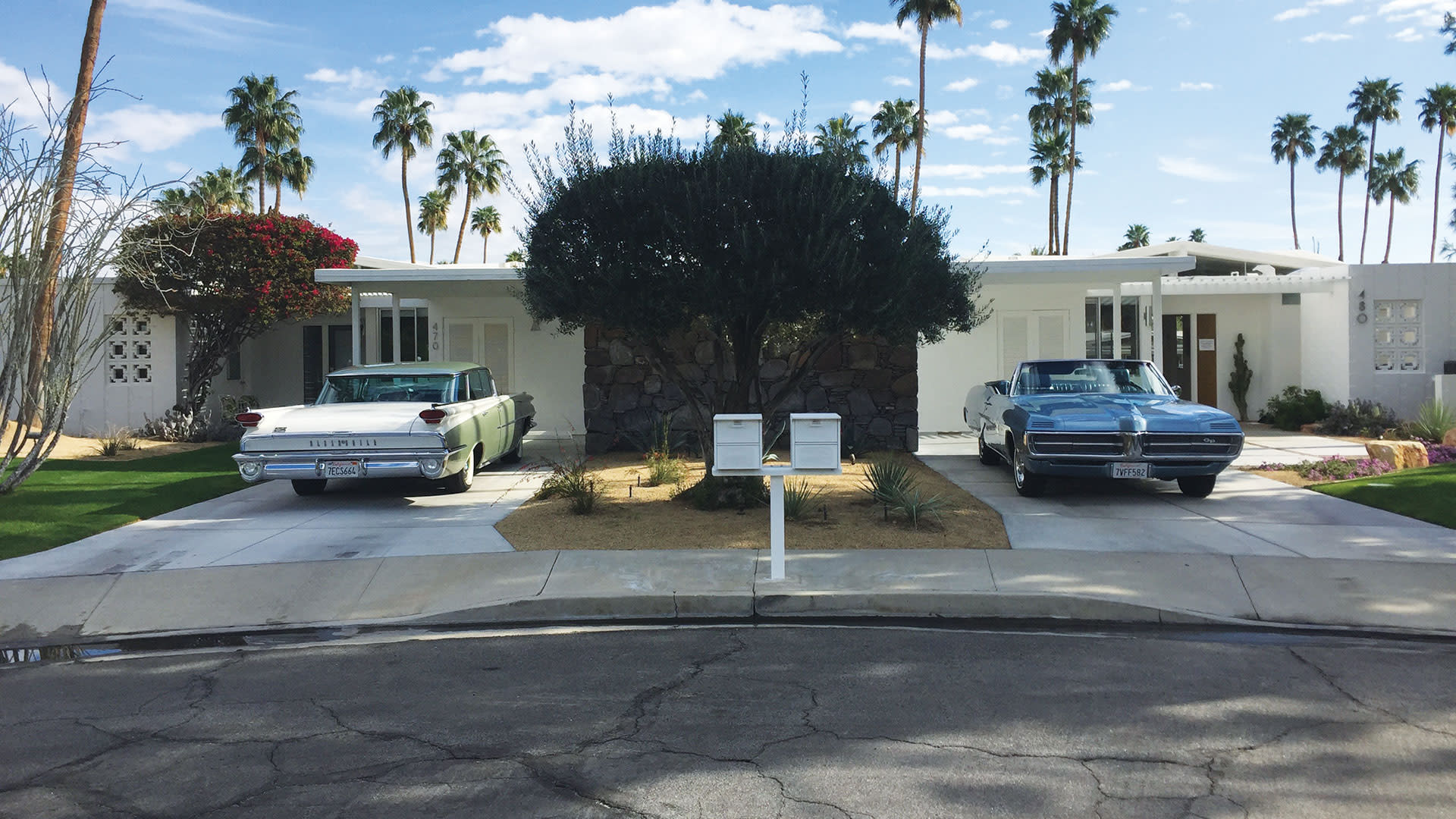 Immerse yourself in another time as you enter the world of the "Cul-de-Sac Experience Tour." Held at Canyon View Estates #4, this tour features not one but six homes designed by architect William Krisel.
A fully immersive experience, each and every detail of the uniquely decorated six homes will take you directly back to the '60s, including design features such patterned breeze blocks, clerestory windows and umbrella ceilings, with the cherry on top being a gorgeous, era-relevant vintage car placed in each driveway. Discover each space on your own, and expect a few fun surprises that will make the tour truly memorable.
PARTY
5) Moroccan Modern Sunset Cocktail Party
What's better than a sunset soirée? How about a sunset soirée set in a truly unique 1975 residence designed by architect Hal Lacy?
Enjoy musical entertainment and dine on mouthwatering light bites and specialty cocktails, all the while taking in glamorous, awe-inspiring modern architecture with a stunning Moroccan twist that adds more than enough drama to be the talk of the party. Recently renovated to the ultimate level of modern luxe by Thomboy Properties, this residence is bound to house the party of the week.