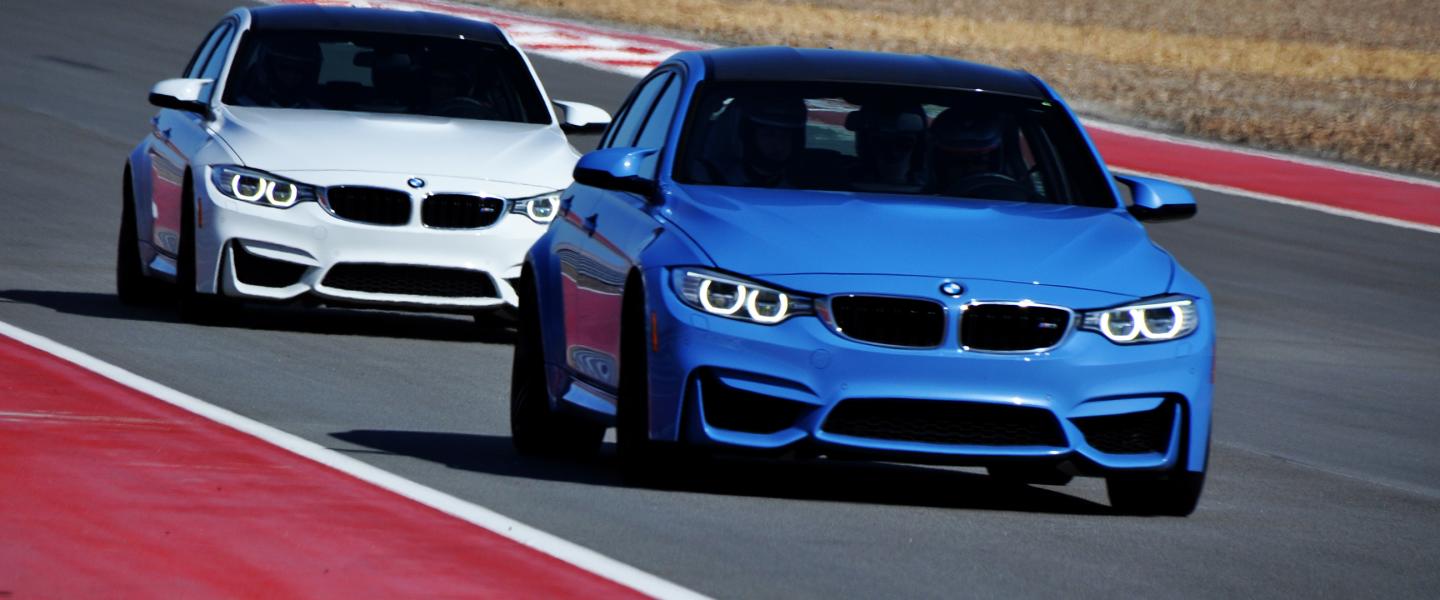 Greater Palm Springs is all about chilling out—or going wild! The desert oasis known for its laid-back allure equally tempts outdoor enthusiasts with unforgettable, over-the-top extreme adventures. It's all about the rush with these five heart-pounding activities guaranteed to serve up heaps of action for adrenaline-seeking thrillists.
Fall and Float
In Palm Springs, the sky's the limit and a playground for vacationers who like to reach great heights—literally! Skydive Palm Springs and Palm Springs Skydiving are the only certified skydiving operators in the Coachella Valley, taking visitors to the sky for a 60-second free fall from up to 14,000 feet above ground. After the drop, the canopy ride has visitors sailing between seven and nine minutes while they take in the dramatic aerial views.
Most first-time visitors sign up for tandem skydiving with an instructor, but Skydive Palm Springs offers training for Accelerated Free Fall. That's one scratch off your bucket list!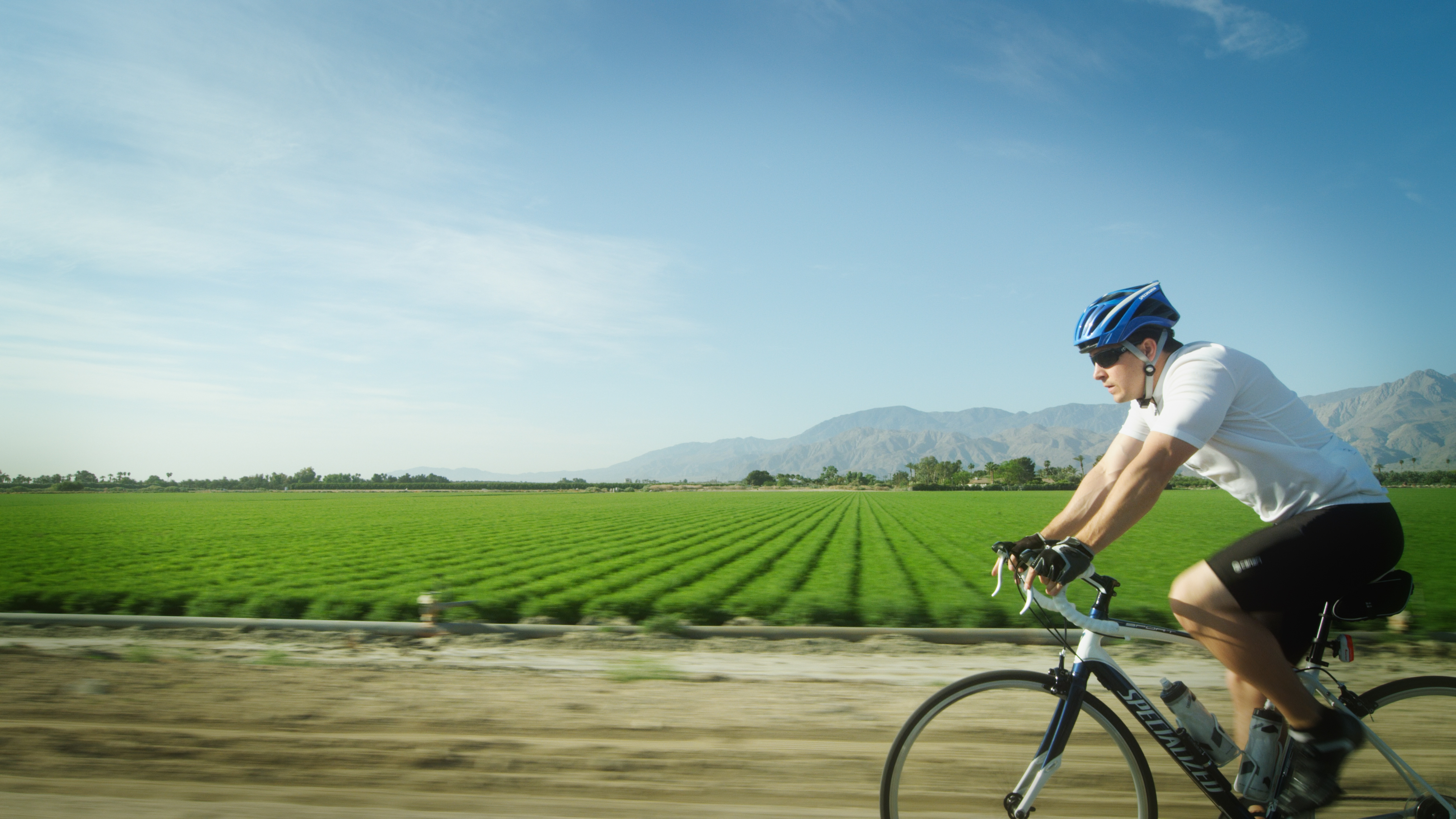 Ultimate Mountain Biking
Avid cyclists looking for sweet trails make a beeline to Palm Canyon. The Palm Canyon Epic in the Santa Rosa Mountains provides 29 miles of thrilling trail riding, with some commanding scenery to boot. It's considered the ultimate trail for bike enthusiasts, and perfect for intermediate to advanced levels with its length, various switchbacks and some uphill climbing.
For a shorter course, head to the Palm Canyon Pinyons Flat Loop, an 11-mile loop on a single, narrow track immersed in unspoiled desert landscape. For both trails, make sure you're properly hydrated and prepared with snacks.
ATV Adventure
For those who really want to get up close with the desert scape, ATV Experience gets visitors saddled up for some serious off-road adventures just outside of Palm Springs. They offer a range of desert trails, from beginners to intermediate, through canyons, geological formations and impressive desert scenery. Best of all? Visitors spot plenty of wildlife on the tour, from deer and rabbits to lizards and eagles. There's no better way to explore the great outdoors!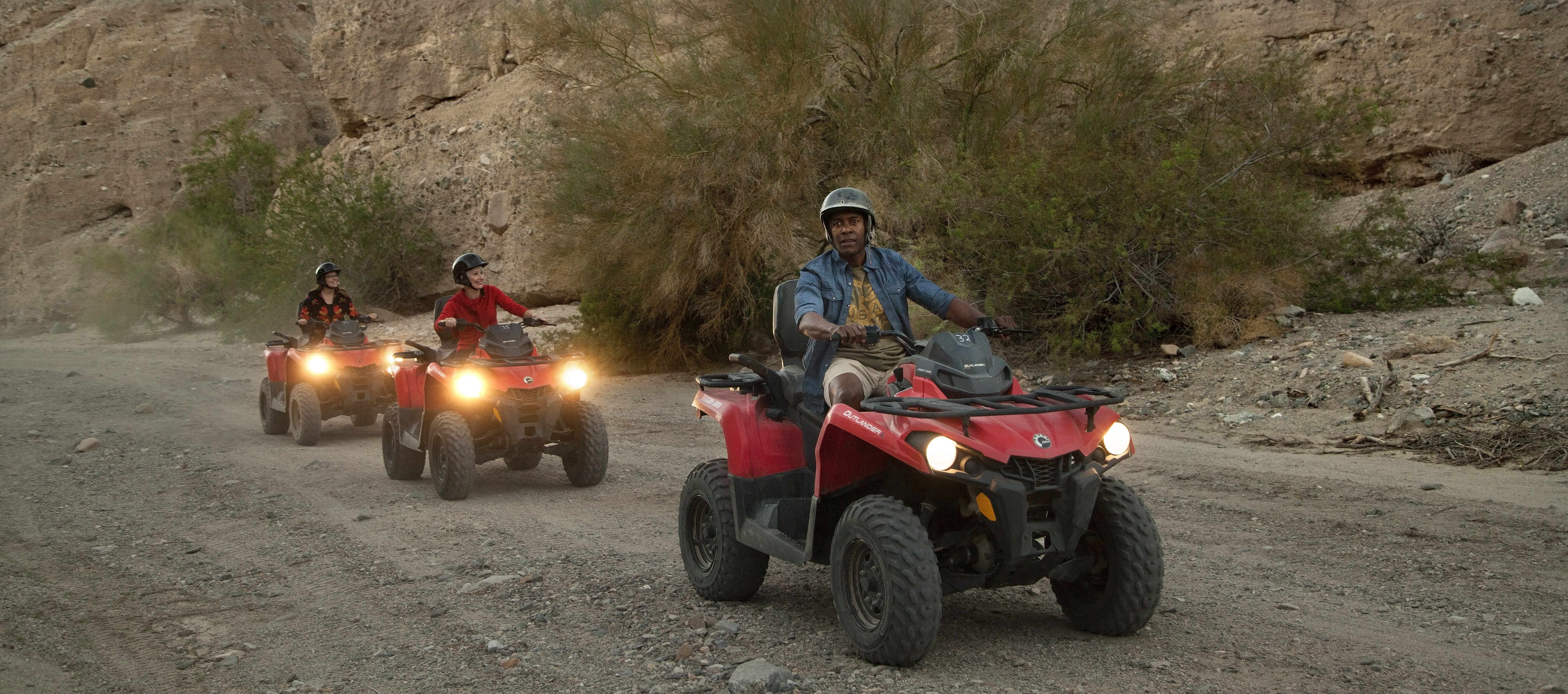 Dare to Explore the San Andreas Fault
Desert Adventures has been giving off-road enthusiasts plenty of reason to jump in their eco-friendly red jeeps and explore the beauty of the desert. Their guides are considered the best in the valley, and their fascinating eco-tours are some of the desert's best gems. The most exciting tour is to the San Andreas Fault Line, where visitors experience a joyride through snaky paths to the active earthquake fault system then walk steep walls of the deep canyons.
Racetrack Thrills in Thermal
Speed demons can get fast and furious behind the wheel of a BMW M-Series at the new BMW Performance Driving School at Thermal Club. The 33-acre playground for car enthusiasts features a 1.6-mile road course, where visitors can ride with a professional driver for some truly invigorating, wild laps to help improve driving skills and, of course, chase wind. It's only one of two BMW Performance Driving Schools in the country, so be sure to book far in advance.