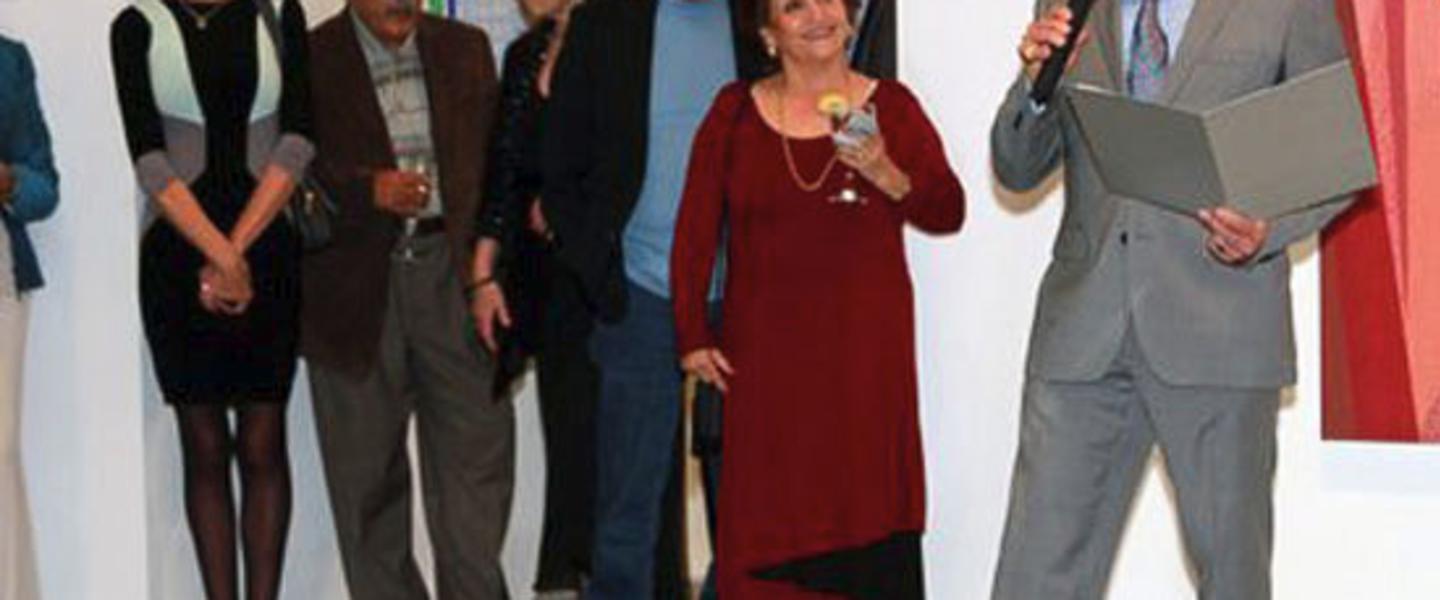 Richard Almada is founder of Desert Arts Tours, a provider of custom cultural tours for those interested in viewing world class art and learning more about arts, architecture and culture in the Greater Palm Springs arts scene.  Almada has lived in Palm Springs for more than 32 years and has gained intimate knowledge of the local arts and cultural scenes.  He has a lifelong passion for art and the connections he has made in the art world has elevated him to be a well know and respected consultant in the business.
Today, we stop by and chat with him to get his thoughts on the local arts scene and opportunities for groups visiting Greater Palm Springs to participate and engage in it.
CVB: Have you always had a love for art?
Richard: Yes. Since I can recall...my earliest memories when I was 5 and the impact from visiting museums.
CVB: What makes Greater Palm Springs an arts destination?
Richard: It's been an art destination and artists colony since the Gold Rush era here in 1849. Now, the proximity to LA and the easy lifestyle continues to draw interest from artists and art lovers from around the globe. The concentrated wealth in the valley and the huge tourism industry are also factors.
CVB: What is the best-kept arts secret in Greater Palm Springs?
Richard: There are several. Not so secret: BackStreet Art District for one and the artist's studios around the Valley.
CVB: What are some suggested itineraries or ideas for groups both small and large? 
Richard: Regardless of the group size, the museums are always a good addition to an itinerary. A tour to the various galleries in Palm Springs is a good component. Depending on the length of the tour, there are enclaves of galleries and artists studios. The El Paseo corridor in Palm Desert has wonderful galleries to enjoy for small or larger groups. Remember that there is the Coachella Valley Cultural Museum and the many murals in Indio as well as the Coachella Valley Art Center in the East Valley. This part of Greater Palm Springs is like going back in time 30 or 40 years, when a simpler way of life existed. 
CVB: Where can meeting attendees get hands-on with art?
Richard: Venus Gallery in Palm Desert for one and the Coachella Valley Art Center in Indio. Also, the Palm Springs Art Museum offers classes. Some of the local artists have sessions in their studios, too.
CVB: Why do you love Greater Palm Springs?
Richard: I have had a home here for over 30 years and I love the easy life style, the close proximity to anywhere, the relaxed atmosphere and the weather are just a few reasons. I could have a very long list.