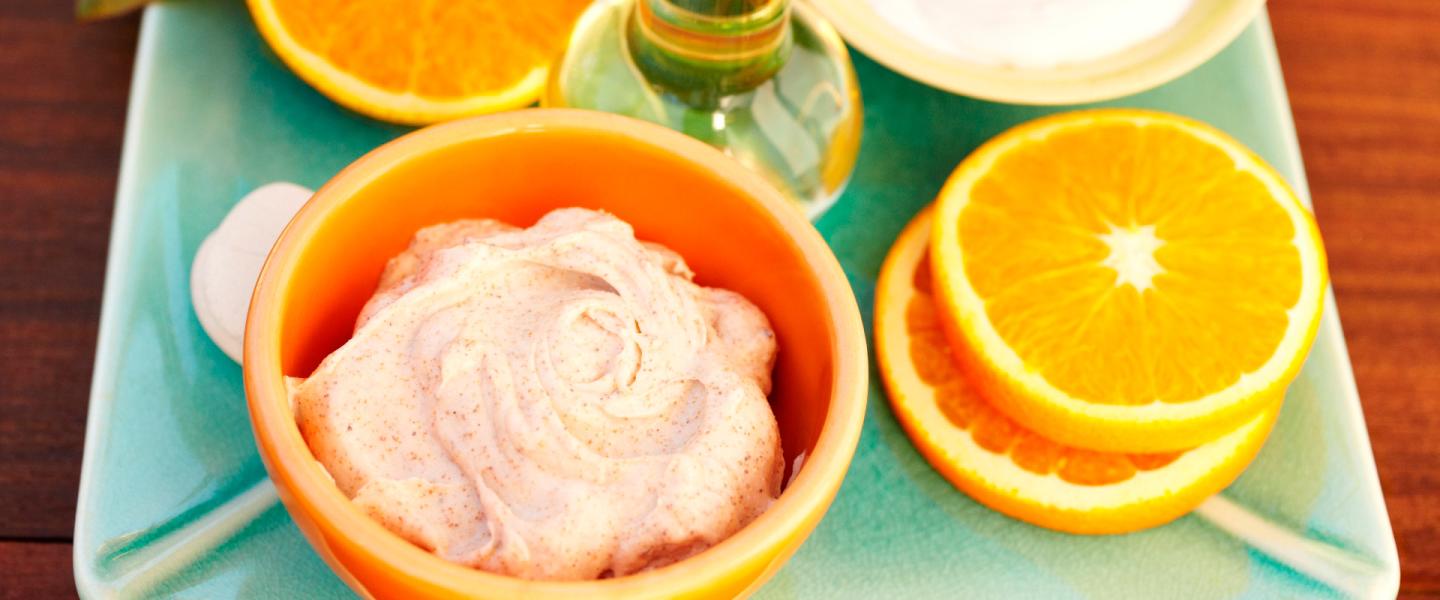 If your getaway goal is some deserved chilling and pampering, Greater Palm Springs sets the perfect mood. Year-round sunshine mingled with the Oasis' decidedly mellow vibe provides ample excuses for an outdoor massage or cooling skin treatment within a world-class resort setting or luxurious boutique spa. For the upcoming days of warmer weather and more sun time, we've compiled a list of ultra-chill experiences that pamper the soul while readying the body for a vacation- worthy night on the town.
The Spa at Westin Mission Hills | Rancho Mirage
At the spa at Westin Mission Hills Golf Resort & Spa, lounge poolside at the adult pool which is cooled to 32 degrees throughout the summer, and enjoy a cooled down Swedish massage. The lotion used for this massage is 6% menthol, which delivers a tingling sensation that not only soothes warm skin but also helps relieve aches and pains, perhaps gained from an early morning golf or tennis game. Couples massages are also offered for "twice the cool."
Agua Serena Spa | Indian Wells
The knowledgeable professionals at the Agua Serena Spa at the Hyatt Regency Indian Wells Resort and Spa believe that if you keep your head cool, the rest of your body will follow. For a mere $25 for 15 minutes, they offer the You-Cool-Yptus Scalp Massage where talented hands will part your hair, mist on some eucalyptus mist to impart an immediate cooling sensation and then go to work kneading your cares away. Follow this with the Brew Up Relaxation treatment, a truly original offering that allows you to enjoy an ice-cold Blue Moon beer while soaking your feet in beer. Then a nail technician will scrub away at your precious feet with Moroccan oil orange zest scrub and finish with a lemon body balm to seal in moisture. Just try to keep your feet from dancing!
The Spa at Saguaro Hotel & Pool | Palm Springs
The spa at the Saguaro Hotel & Pool offers a Desert Poultice Package. The pampering package includes the euphoric, signature pressure point massage coupled with a moist heat of wild crafted compresses comprised of indigenous desert herbs. After the 90-minute rub down, you'll receive a classic European facial of 100% organic products that promise to cool—highlighted by a cucumber and parsley mask combined with Hungarian paprika gel to stimulate and oxygenate the skin.
The Spa at L'Horizon Hotel | Palm Springs
The chic L'Horizon Hotel spa features a zesty Lemongrass Mimosa body scrub within a private indoor/outdoor room with its own cooling outdoor shower for 45 minutes. Unlike most spas that offer standard sugar or salt scrubs, this spa uses crushed bamboo in their blend, lending a perfect balance between strong exfoliation and gentle cleansing and leaving sun- kissed skin soft and pool ready. After the head to toe scrub, a Sicilian Bergamot lotion is applied for ultimate softness.
Spa at Omni Rancho Las Palmas | Rancho Mirage
The classy Omni Rancho Las Palmas Resort and Spa boasts a Hydrating Coco Mango Ritual. For 75 minutes of total bliss, spa-goers are scrubbed down with a luscious coconut mango mixture followed by a sensual massage before floating back out into the arms of their vacation itinerary.
Estrella Spa at Avalon Hotel | Palm Springs
The Waxing Moon at the Estrella Spa at Avalon Hotel and Bungalows is a head to toe holistic health treatment for those seeking a true immersive experience. The treatment takes place in the Vichy Shower room starting with a rich, full body exfoliation using elements of fair trade sugar, organic shea butter and jojoba oil. After a scrub and wash, the body is treated to a moisturizing rub and a relaxing scalp treatment. This is followed by a customized facial utilizing Dr. Alkaitis' Raw Organic Facial line, known to bring out an inner glow. The whole treatment lasts a glorious 105 minutes.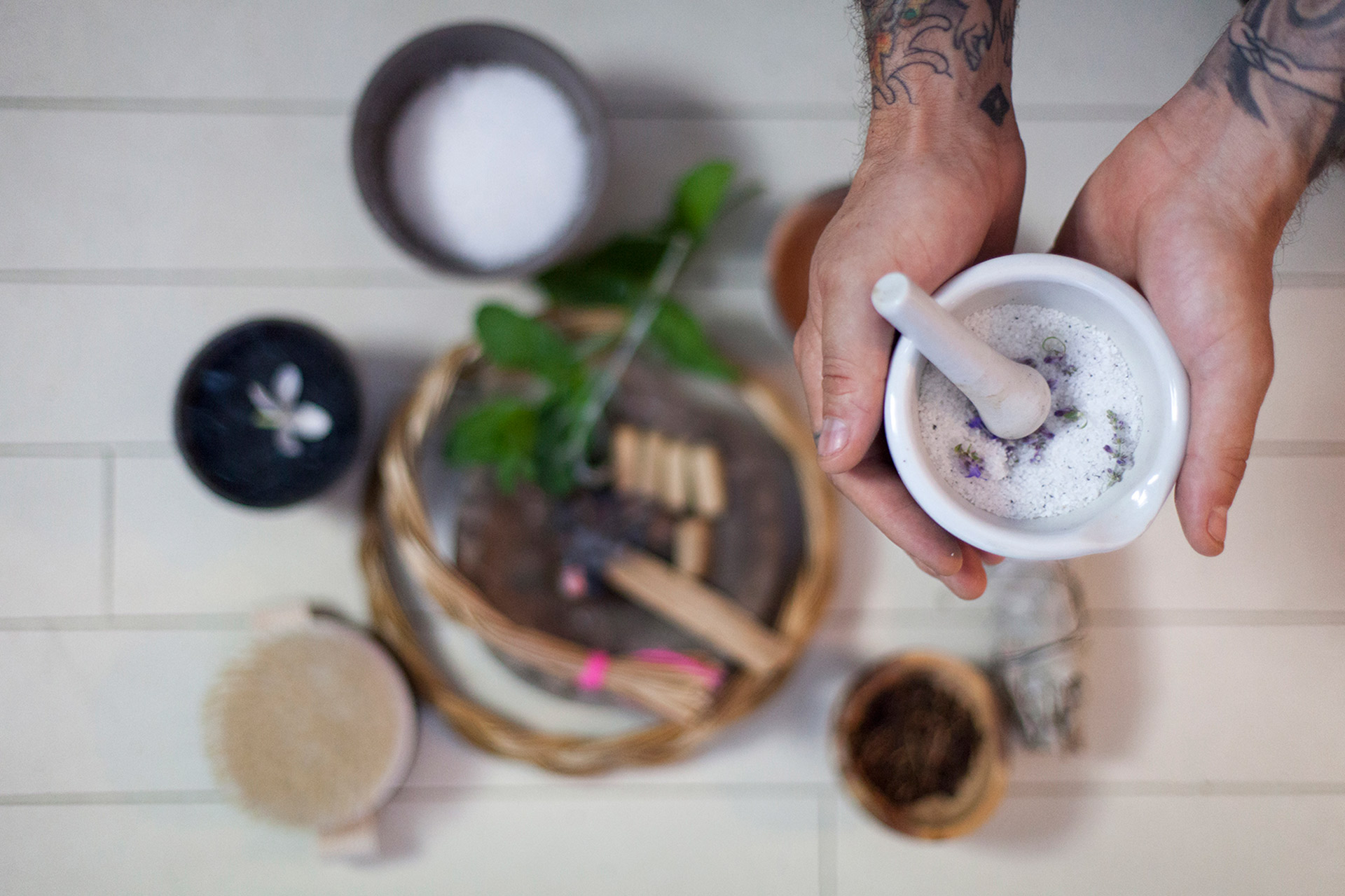 Studio M Salon and Spa | Palm Springs
If playing under the Greater Palm Springs sun has your skin crying out for refreshment, then this treatment is the perfect antidote. The small boutique Studio M Salon and Spa delivers the potent Powerful Prescription Facial Peel. This includes a skin-boosting peel that provides an elevated experience with remarkable results. The intensive facial treatment delivers instant and visible skin balancing effects, targeting dehydrated, uneven skin tones, fine lines and problem-prone skin. It is the ultimate boost for the appearance of visibly smoother skin – leaving the skin feeling rejuvenated, refreshed and radiant!
The Body Deli | Palm Desert
For those who like to do it themselves and keep the chill going long after vacation, stop by the locals' favorite The Body Deli, a virtual playground of custom made lotions, masks, balms, scrubs and delights that can be applied in the privacy of your own hotel room. The Thai lemongrass shower scrub is renowned for waking up the body, and the sage skin cleanser is an instant eye opener. Or go all out with the full Palm Springs Collection set that carries a signature fragrance across bottles of lotion, oil, scrub and washes to get you into the oasis frame of mind.