Take a look at our A-to-Z Guide to Greater Palm Springs! Have you experienced one of our A to Z stops? Share your adventures with us with #findyouroasis.
This A to Z Guide takes off at the Palm Springs Air Museum. Home to one of the World's largest collections of flyable WWII aircraft plus Korea and Vietnam era aircraft, this is fun for the whole family! Climb inside exhibits, learn from trained volunteers, and even take a biplane ride!
The BMW Performance Center West in Thermal will fulfill your need for speed! Get behind the wheel for plenty of seat time in 1- or 2- day schools.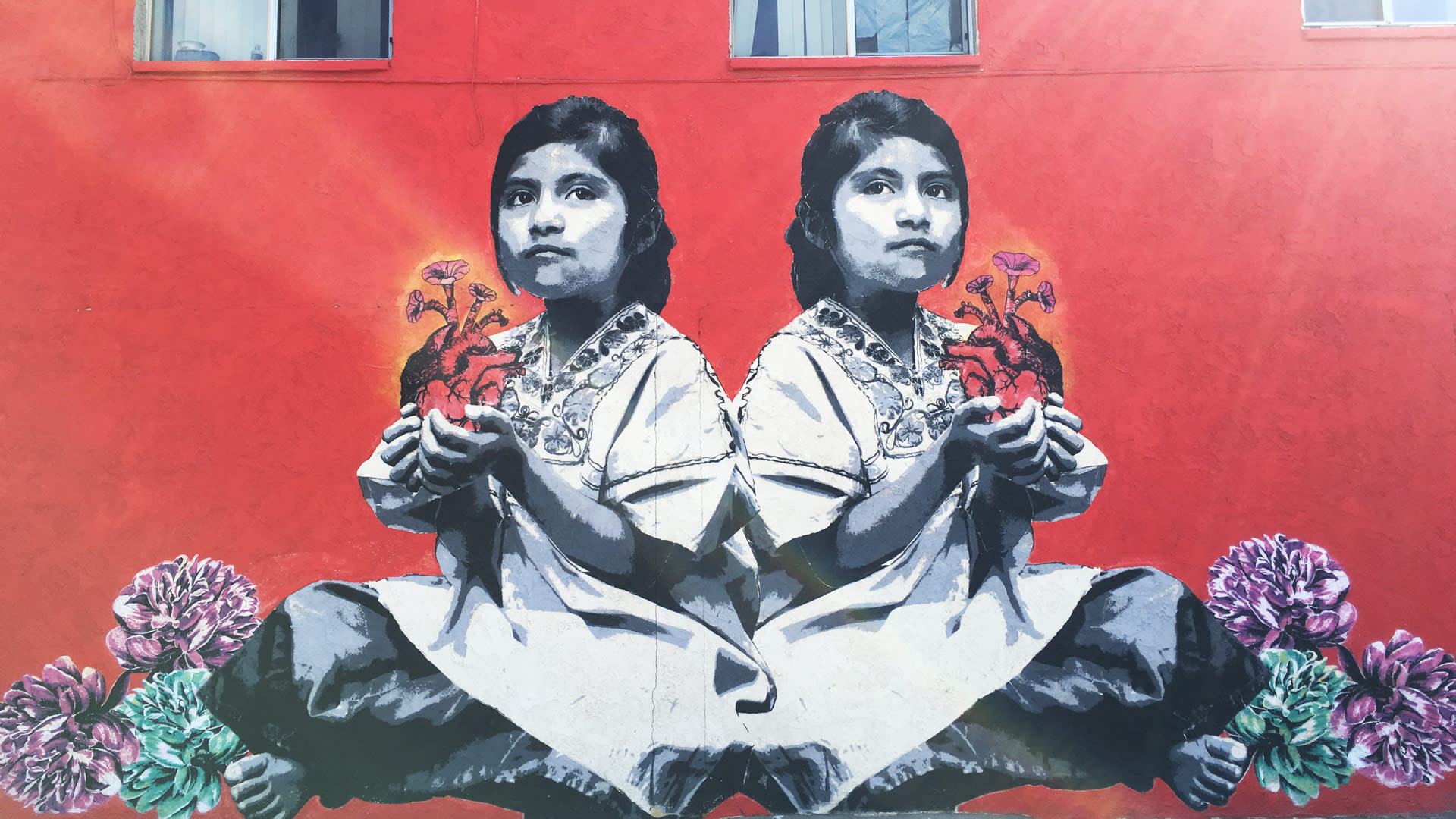 Drive east to Coachella and experience the one-of-a-kind Coachella Walls project. The first mural, completed by acclaimed LA artist El Mac, is a moving portrait of a farmworker. The large-scale masterpiece is on the side of a downtown Pueblo Viejo building. Also, check out the multiple murals opposite Dateland Park.
D is for Dining
Unleash your inner foodie and explore all that our culinary oasis has to offer. 
Can you decipher the puzzles and escape in 45 minutes? Challenge your mind and check out Escape Room Palm Springs. As the game progresses, you will learn the enthralling story behind each room and ultimately unlock the puzzle which leads to your escape.
Enjoy the artistic beauty of the fountain in Cathedral City. The fountain is sculpted from stone and each mosaic tile and glass was adorned by artist Jennifer Johnson. There is also a soft surface around the fountain that is made of ground recycled tires. 
Stroll through the Galen & Faye Sarkowsky Sculpture Garden at the Palm Springs Art Museum in Palm Desert. The four-acre sculpture garden and four galleries feature exhibitions, films, classes, and activities for adults and children. Admission is free.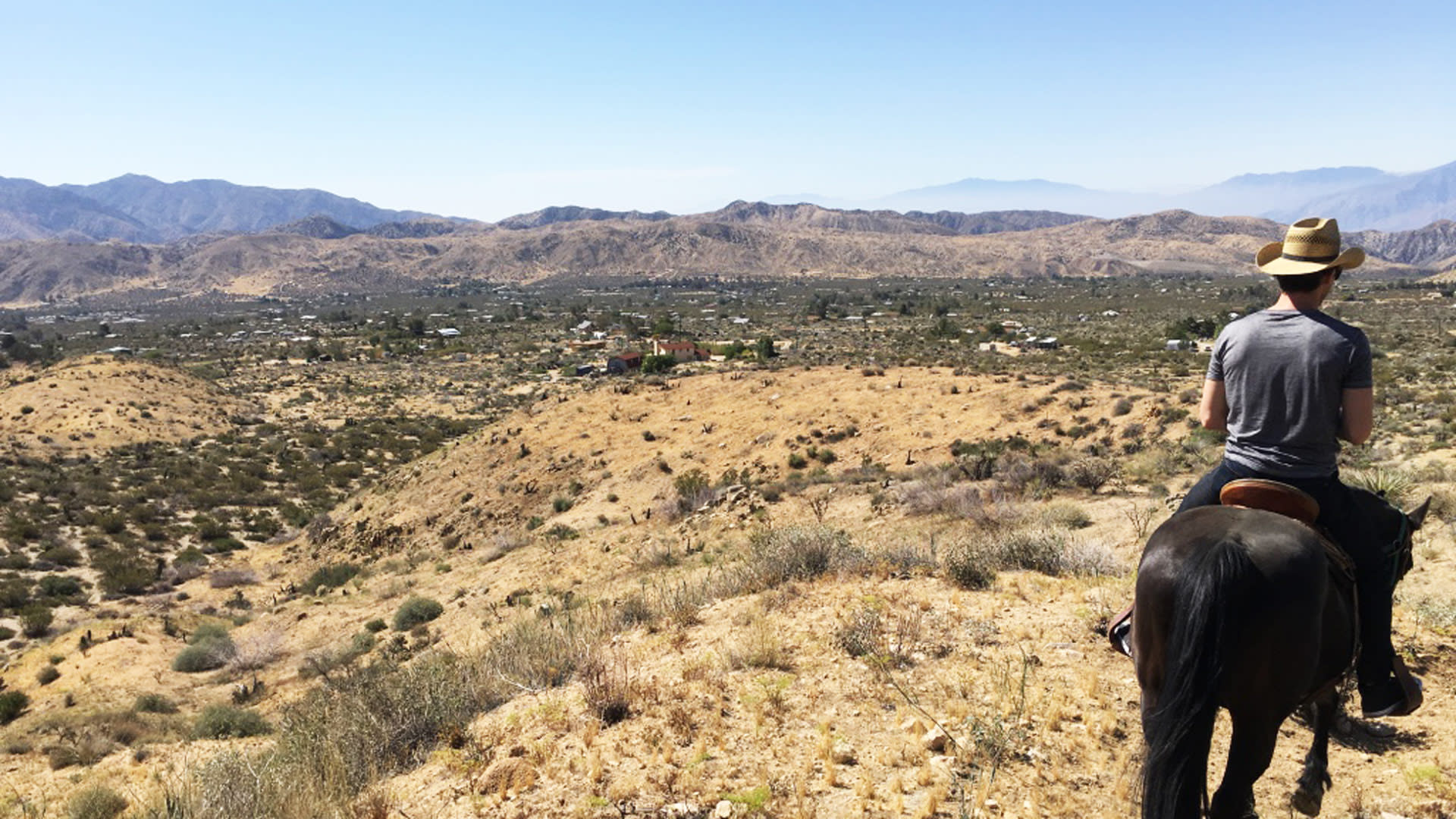 Head just 20 minutes from Palm Springs and horseback ride through the scenic foothills of Morongo Valley. Experience the desert region and observe the wild, open desert around you.
Experience the Sounds Baths at the Integratron—an experience to remember. Be sure to make an appointment before stopping by.
Stargaze, camp and explore at Joshua Tree National Park! Covering two diverse desert ecosystems, this National Park has nine campgrounds. Plan ahead and prepare. Remember to drink plenty of water and check the weather prior to visiting.
Stop by Kings Highway at Ace Hotel and Swim Club and grab a delicious date shake before journeying out to explore Palm Springs.
Five ladders form a bridge from sandstone cliffs to the scaling water falls. This moderate, six- mile hike takes approximately four hours to complete. Plan ahead and prepare. Remember to drink plenty of water and check the weather prior to visiting.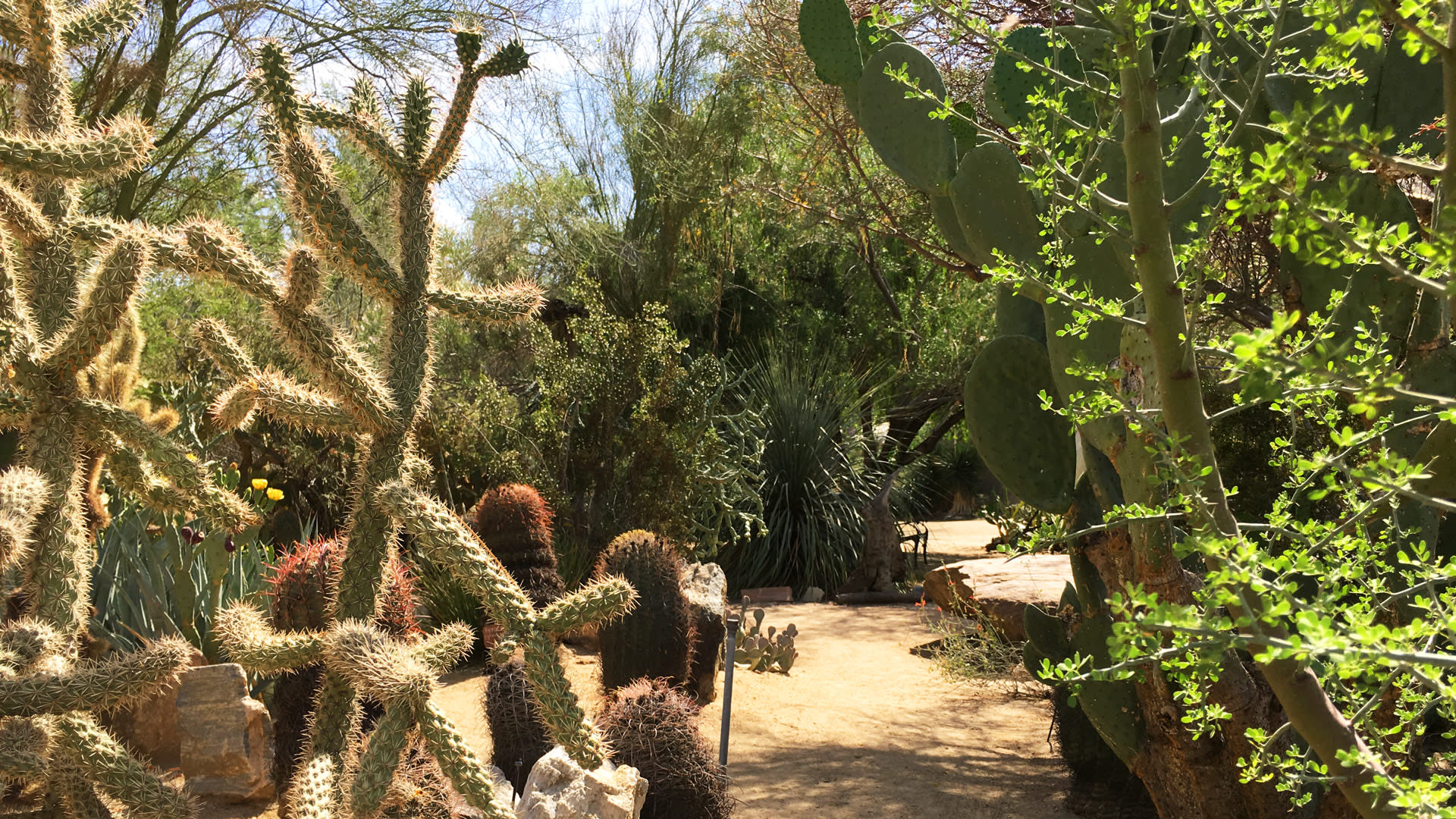 The revered botanical garden was established in 1938 not far from downtown Palm Springs and is open year round.
Fore! Keep an eye out for the only night-lighted golf course in the Coachella Valley. The Lights at Indio is also the Coachella Valley's first AFGL accredited FootGolf course.
Start your day off at Old Town Coffee Company. Then stroll through Old Town La Quinta's quaint streets for unique boutique shopping.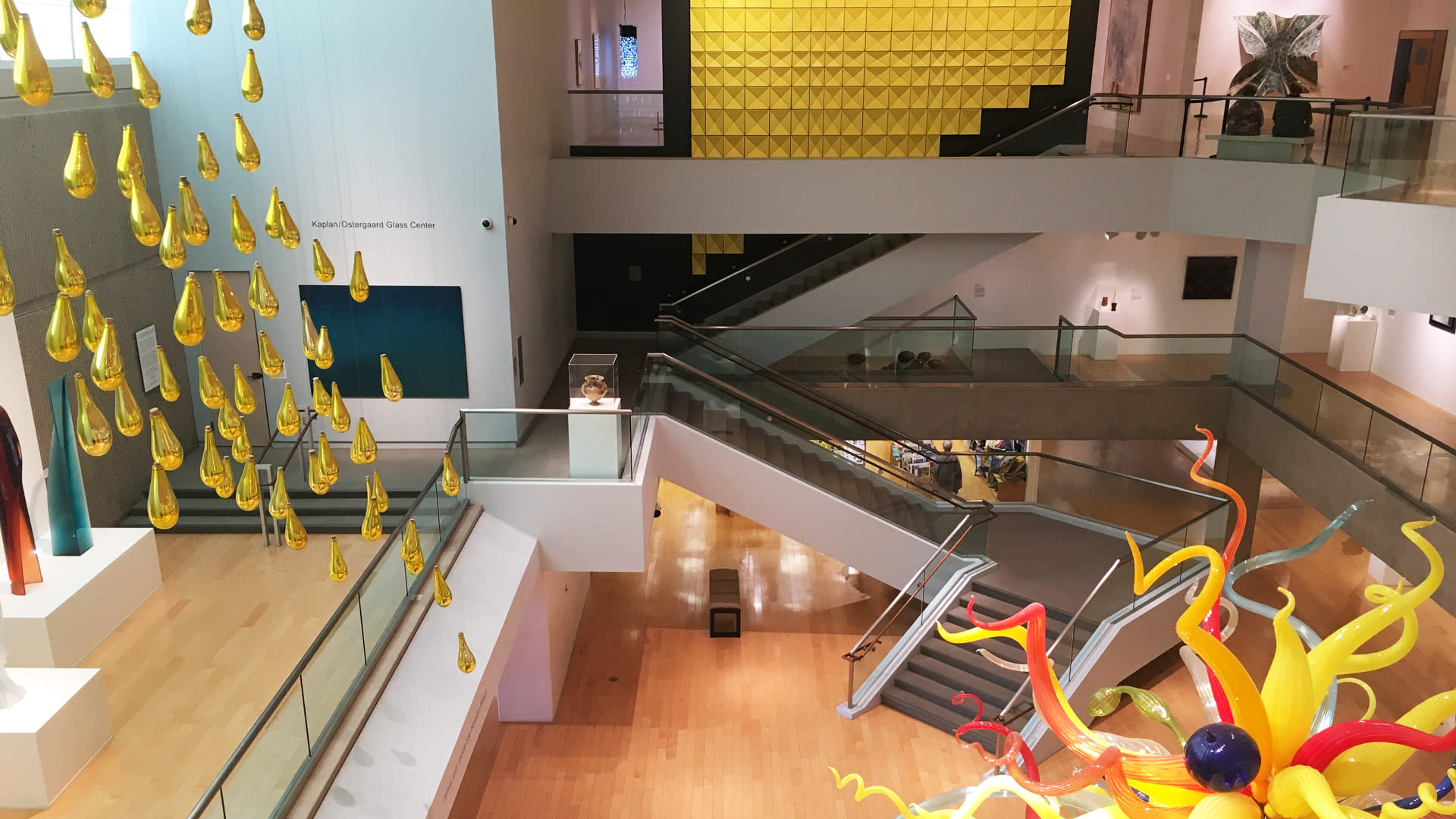 The Palm Springs Art Museum located in downtown Palm Springs features exhibitions that change throughout the year. This location is free on Thursday's from 5 p.m. to 7 p.m.
Quiet time can be had at The Grotto. Head to Two Bunch Palms Spa Resort for some rest and relaxation submerged in the hot mineral springs waters. Stay for gourmet farm-to-table cuisine, movement and enrichment classes and an award winning spa.
Retail time! Enjoy a day of premier shopping, dining and entertainment at The River in Rancho Mirage. The River offers guests the perfect combination of luxury and recreation, all within a short distance of Rancho Mirage's world-class resorts and golf courses. Come November 22, an outdoor ice skating rink will open for the holidays.
Discover the benefits of soaking in the springs at Miracle Springs Resort in Desert Hot Springs. The water is pumped from the natural hot springs and into their eight pools and spa for swimming, soaking and relaxing.
Take a ten-minute ride up the Palm Springs Aerial Tramway and take in the best views of the valley.  The world's largest rotating tram car not only offers breathtaking views of Greater Palm Springs, but also more than 50 miles of hiking trails once at the top.
U is for Uptown Design District
Find yourself immersed in modern vintage shopping and bistro dining the Uptown Design District in Palm Springs.
Take a short drive up Highway 74 to find more breathtaking views! See the valley below or pack a picnic and watch the sun rise or set over the oasis.
The Palm Springs Walk of Stars honors those notables who have called Greater Palm Springs home. You'll find names from Frank Sinatra to Elvis Presley embedded in the sidewalk pavement.
X is for (e)Xperience
(e)Xperience the salt room at Azure Palm Hot Springs Resort & Day Spa Oasis. Then continue your rejuvenation in their Desert Ice Room, which helps reduce tension and inflammation. Finally, unwind in one of their many natural hot mineral water spa pools. 
Y is for Yoga Your Way
Stretch your way to chill in Greater Palm Springs. Here's where to find your yoga flow.
The last stop on the A to Z Guide brings us to the Zoo! The Living Desert is a unique zoo and botanical garden that specializes in the deserts of the world. Feed the giraffes or see mountain lions, zebras, cheetahs and more animals that take you from Africa to North America. The botanical gardens include over 1,400 different specific of plants that represent regions of North America and Africa.