Dine under swaying palm trees and a breathtaking landscape — Greater Palm Springs is home to a variety of eateries that offer guests the opportunity to take their dining experience outdoors and take in the beautiful sights of this Southern California oasis. 
The City of Palm Springs has established additional COVID-19 safety requirements including face masks, proof of vaccination or a negative COVID-19 test. 
Dig into delicious Mexican food with a modern twist — Tac/Quila  is a colorful and unique Mexican restaurant located in Downtown Palm Springs, famous for its hand-crafted cocktails, varied drink flights, delectable street tacos and more. 
Sip on a margarita and enjoy the ultimate dining experience by taking in the beautiful views of the oasis at their outdoor patio. Whether you're grabbing lunch, dinner or just drinks Tac/Quila's patio is the perfect setting for your next al fresco meal.

This chic restaurant in the heart of Palm Springs has it all — sleek decor, tasty cocktails, a savory menu and a welcoming patio perfect for dining al fresco. From a great atmosphere to even better food, Eight4Nine Restaurant & Lounge  offers guests top-quality dining experience.
This lively patio is right on Palm Canyon Drive, the perfect location to get a light lunch or sit down to an al fresco dinner. Kaiser Grille is known for its fresh fare like wood-fired pizzas, but it's also got a great selection of classics like a chilled shrimp cocktail and many salad options.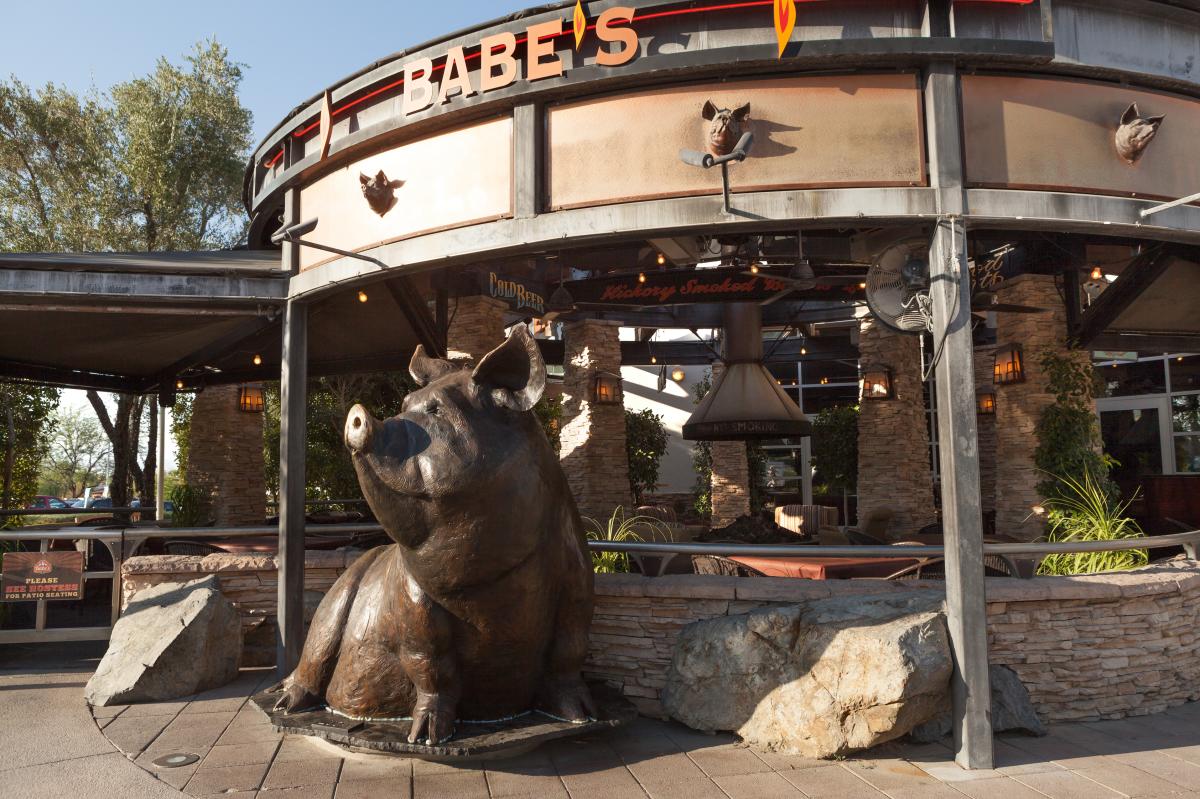 This longstanding resto-bar and brewery is one of Greater Palm Springs' stalwarts when it comes to grabbing a cold one on a warm afternoon. With a spacious patio featuring cooling mist wafting over the seating (and mood-laden interior with touches of 'pig' décor), it's a spot to dine all year round. 

Also at The River in Rancho Mirage, Acqua California Bistro is a must-try. The outdoor patio offers a unique and relaxed atmosphere. An added bonus is the restaurant has a slew of options, including delicious gluten-free ones. 

You will enjoy dining al fresco at this newer restaurant at Hotel Paseo  thanks to its chic grounds, welcoming décor, and tasty food. Larkspur Grill's beautiful, art-filled restaurant opens onto a bright and airy patio on the west side of the hotel facing the main entrance. It's a perfect spot to watch the sunset on cooler evenings or a great place to catch the rays with a cold drink in your hand on an afternoon after shopping at the adjacent El Paseo. The Blood Orange Margatini is a must-try, along with the Blueberry Basil Lime Chiller.

You can't go wrong with a patio named as one of the '100 Best Alfresco Restaurants in America in 2019' by Open Table. The outdoor dining area here wraps around the side of a massive rock outcropping on which the Cliffhouse is built (and for which it's named). With ample shade thanks to huge trees and clever roof overhangs, it feels like you're dining in a secret getaway in Tuscany.
Whether you are looking to dine out for dinner with family or get together with friends for happy hour after a long day at work, Big Rock Pub in Indio is an amazing restaurant the offers an expansive patio that overlooks the beautiful Indian Springs golf course. Enjoy burgers, pizza, brews and more while relaxing with sunset views or under the stars.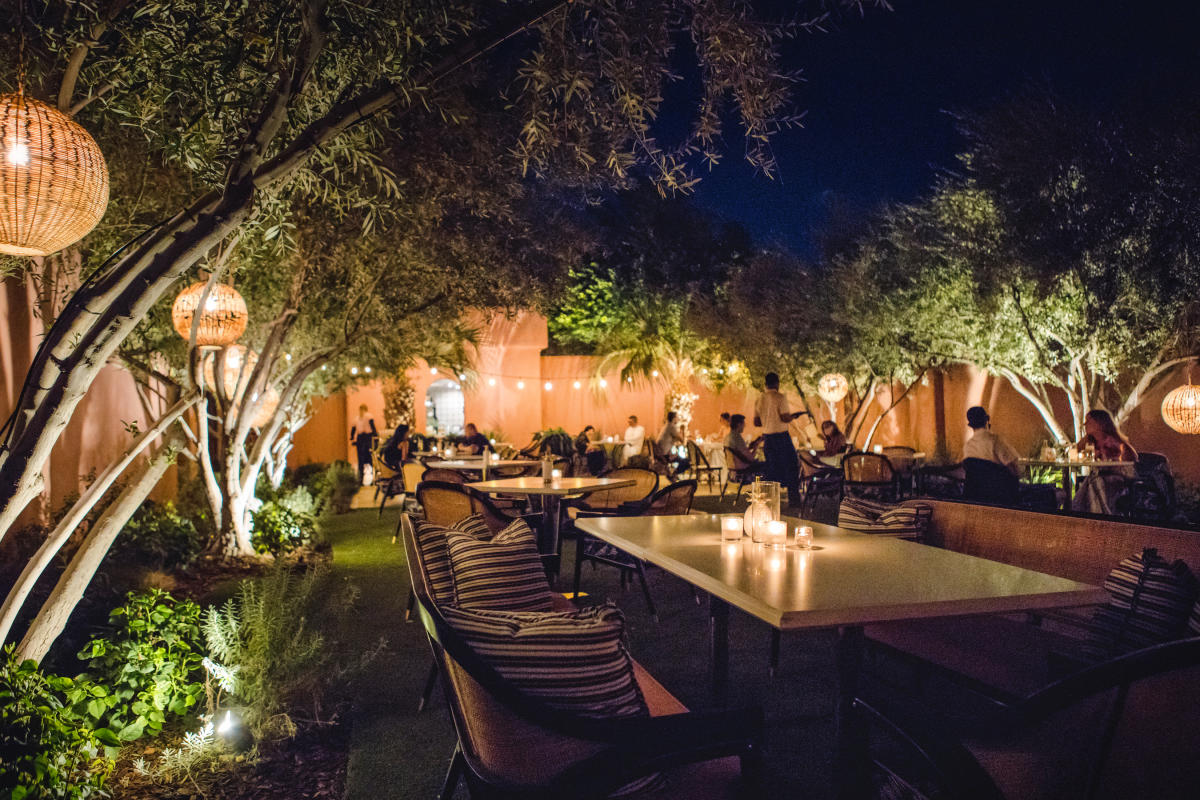 Walk into the iconic black doors at the Sands Hotel & Spa, pass through the Morrocan-themed entrance, into the pool courtyard and you will arrive at The Pink Cabana, offering a fresh, modern take on the great Tennis and Racquet Clubs of the 50s and 60s – think greens and pinks with gold accents. If you are looking to plan a brunch or nice dinner, this is the perfect option! Sip on hand-crafted beverages and enjoy their delightful dishes all while enjoying the unique and beautiful atmosphere. 
Ready to dig in and dine in Greater Palm Springs? Take advantage of these chill deals and start planning your trip.