Celebrate August as National Sandwich Month throughout the Greater Palm Springs Area with some amazing sandwich delights that are perfect for taking on a picnic, poolside or just chowing down on the spot.
Any way you slice it, you'll find some tempting sandwiches at these fave go-to places.
The Sandwich Spot
Tucked away in a small downtown Palm Springs enclave, The Sandwich Spot generates some of the hippest sandwiches amid a cool mid-century vibe. Plus, it was named among Yelp's top 50 "less expensive restaurants" in the nation in 2013, just one year after it opened.
Creative sandwiches like the Bob Hope-inspired "Thanks for the Memories," made with turkey, cranberry and cream cheese, salute famous Palm Springs celebrities; "Chairman of the Board" with ham, salami, prosciutto and provolone is a Frank Sinatra moniker; and the Sunny and Share (former Palm Springs Mayor and entertainers Sonny Bono and Cher), is a triple decker with bacon, lettuce, tomato and avocado.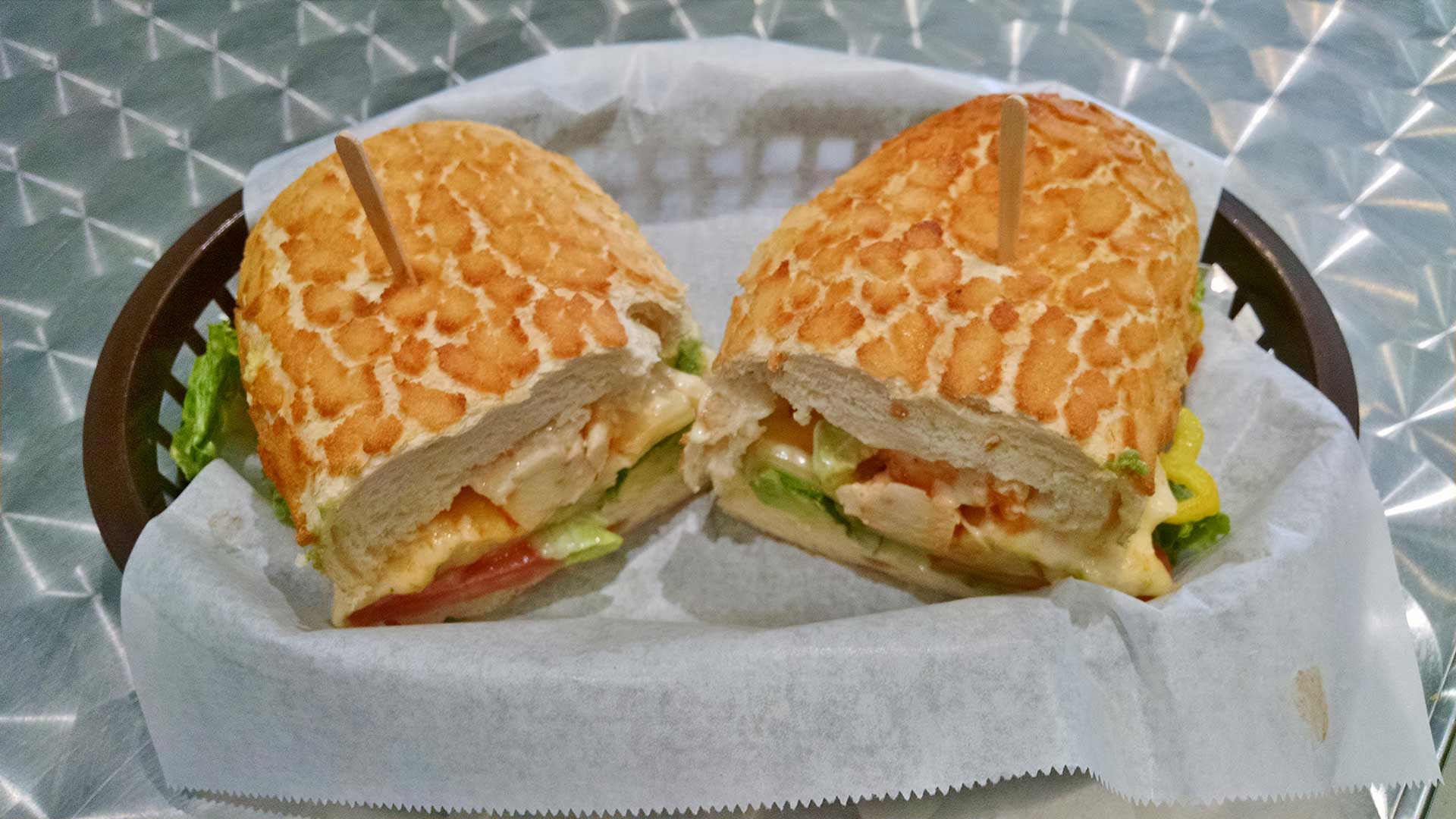 Two popular eats are the "But It's A Dry Heat," with marinated chicken, hot sauce, bomb sauce and Pepperjack cheese, and the "Royal Hawaiian," with marinated chicken, pineapple, teriyaki and jack cheese, a fun wink at midcentury "tiki" architecture.
Go Deli Market/Desert Wines & Spirits
You'll find much more than sandwiches at the Go Deli Market. Located inside Desert Wines & Spirits at the Sun Center on South Palm Canyon, this haven of international wines, beers and spirits is owned by Zola and Costa Nichols. They bring 40+ years of food and wine expertise to their customers.
Sandwiches are made with Boar's Head meats and cheeses on a choice of fresh-baked soft rolls, rye, wheat or white bread.  Add freshly sliced tomatoes, onions, dill pickle chips and lettuce, and slather with mayonnaise or mustard.
Pack your picnic basket with yogurt, chips, salad, or fresh fruit, and tuck in some chilled beer, paired wines, spirits, soft drinks, juice or bottled water to take along to the pool or back to your hotel. Or you can enjoy your picnic indoors at their wine bar.
Sherman's Deli & Bakery
This iconic New York style deli and bakery thankfully has two locations: downtown Palm Springs and Palm Desert.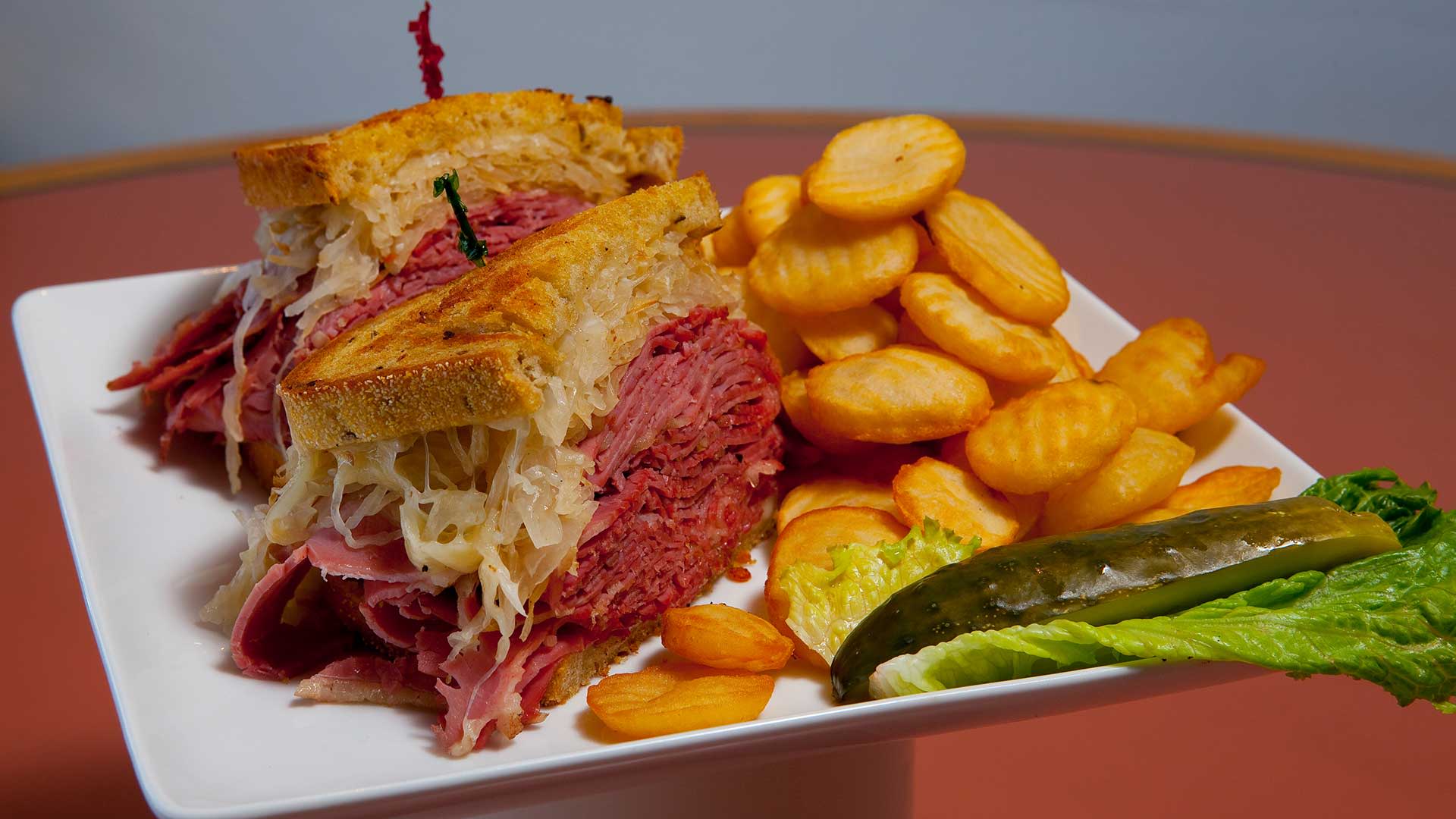 One of Palm Springs' longest operating restaurants, the late Sherman Harris launched the deli in 1963,  bringing a delicious kosher heritage of fresh bagels, lox, corned beef, pastrami, chopped liver, rare roast beef, egg salad, tongue, liverwurst and much more to the desert. Open for breakfast, lunch and dinner, the Harris siblings, Sam and Janet, own and manage the two locations.
Sherman's famous sandwich board offers more than 20 specialty sandwiches served on deli rye with house-made potato salad or coleslaw. Sherman's Deli was recently featured on Guy Fieri's "Diners, Drive-ins and Dives," as was the next restaurant on this list.
The Brown Bag, A Sandwich Shoppe
The Brown Bag owner Diana Treider and her crew bring a sophisticated fast casual breakfast and lunch experience to an industrial/office complex in north Palm Desert.
A mix of black counter seating and mosaic topped tables in a sage green background set the stage. Order from an open counter that overlooks the kitchen prep area where you can watch sandwiches or salads made to order.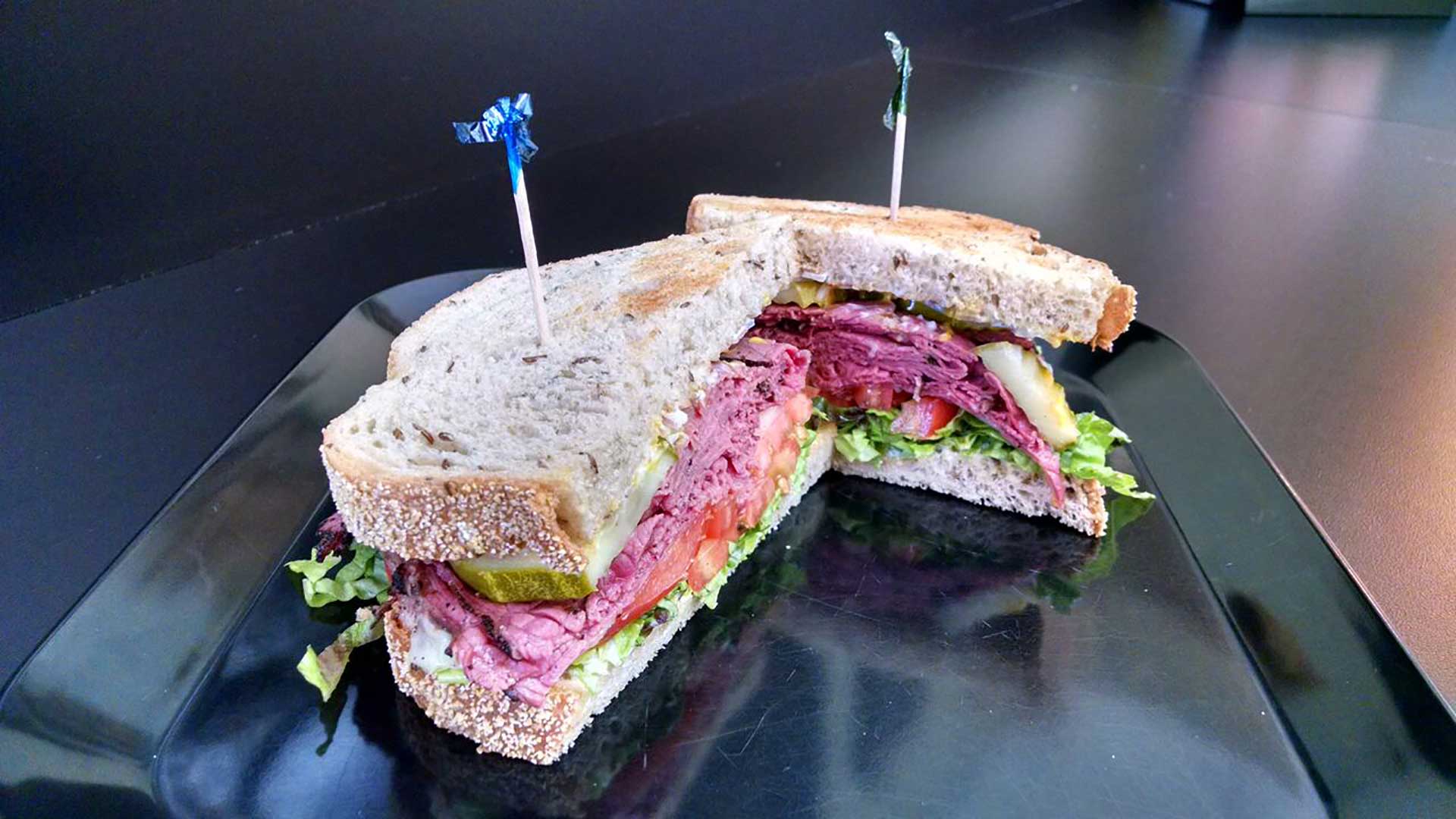 Sandwiches with Boar's Head meats include turkey breast, corned beef, smoked liverwurst, Black forest ham, pastrami, salami and roast beef. Tuna, egg and chicken salads are made from scratch daily with fresh bread choices including whole wheat, sourdough, croissant, French baguette, deli rye, squaw and wraps.
Add a variety of sliced cheeses, pickled cucumbers, mixed bell peppers, alfalfa sprouts, avocado, and jalapeno to create your own style. House-made potato, macaroni or Italian pasta salads are additional.
Breakfast sandwiches with scrambled eggs, bacon, sausage or minced ham are available until 10:30 a.m. along with bagels, muffins and hot oatmeal.
TKB Bakery & Deli
Some 20+ years ago, siblings Brandon, Nathan and Melina Sippel were helping sell their mother's cookie dough door-to-door as a fundraiser. The product development and the sales experience eventually became "The Kids' Business" or TKB; their first major client was Jensen's Markets who still buys their muffin dough.
Fast forward: A sprawling bakery, deli and casual dining room, located in an industrial area in Indio, is busy with locals and in-the-know visitors.
About five years ago, during an economic down-turn when TKB was reliant primarily on corporate accounts, the Sippels began a making sandwiches to bring in daily cash flow, according to Brandon.
Today, their successful sandwich venture features hot and cold sammies developed from both customers' and employees' "best of the best" faves.
The Trump (not named for The Donald) is a triumph of turkey, salami, bacon, pepper jack, avocado, jalapeno, potato chips and chipotle on a focaccia roll, and was the creation of a customer who kept trying to "trump" his last sandwich.
The Mexican Marilyn Monroe piles chicken salad, bacon, avocado, pepper jack, chipotle, mayo and mustard on either a jalapeno focaccia or cranberry bread.
Under "hot sammies" is Melina's Hotness, a combo of pastrami, Swiss cheese, mustard, mayo and chipotle on focaccia. Another hottie is the Spank: hot roast beef, pepper jack, avocado, chipotle on a hot focaccia roll.
TKB was accredited by Yelp and recognized as the number four-rated restaurant in the nation. Plus, this sandwich joint was awarded the 2015 Certificate of Excellence from Trip Advisor.
Hungry for more foodie news? Sign up for our dineGPS newsletter!