The Cathedral City Hot Air Balloon Festival, one of the most unique events in Greater Palm Springs, is back for another weekend. Now in its fifth year, the festival promises to bring old favorites and a variety of new activities for the entire family.
Festival director Cindy Wilkinson says it will be "good fun for everyone. You don't have to take a balloon ride to enjoy it, there is something for everyone." 
Here's all that you need to know for the 2018 Cathedral City Hot Air Balloon Festival.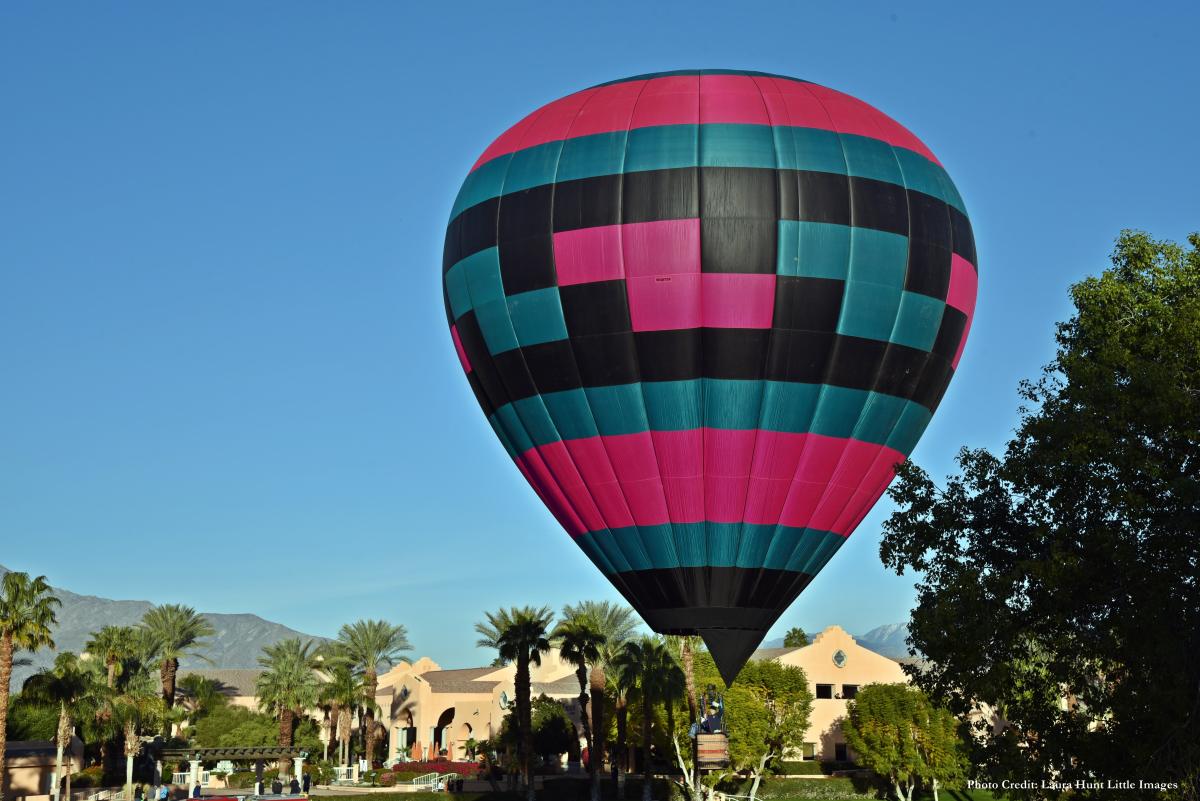 Festival Overview
What:
The Cathedral City Hot Air Balloon Festival is a three-day event that lets people enjoy and ride hot air balloons at a close distance. It also features a variety of food trucks, games, car show photo opportunities, and musical performances with artists like Big Bad Voodoo Daddy and Hollywood U2. 
When:
The festival starts Friday, November 16th and goes through Sunday, November 18th, 2018. Each event will kick off at different times, but balloons will usually be set up at 7:00 AM throughout the weekend. 
Where:
This year, the event will take place at different locations across Greater Palm Springs: Downtown Cathedral City Civic Center, Big League Dreams Sports Park, and Westin Mission Hills.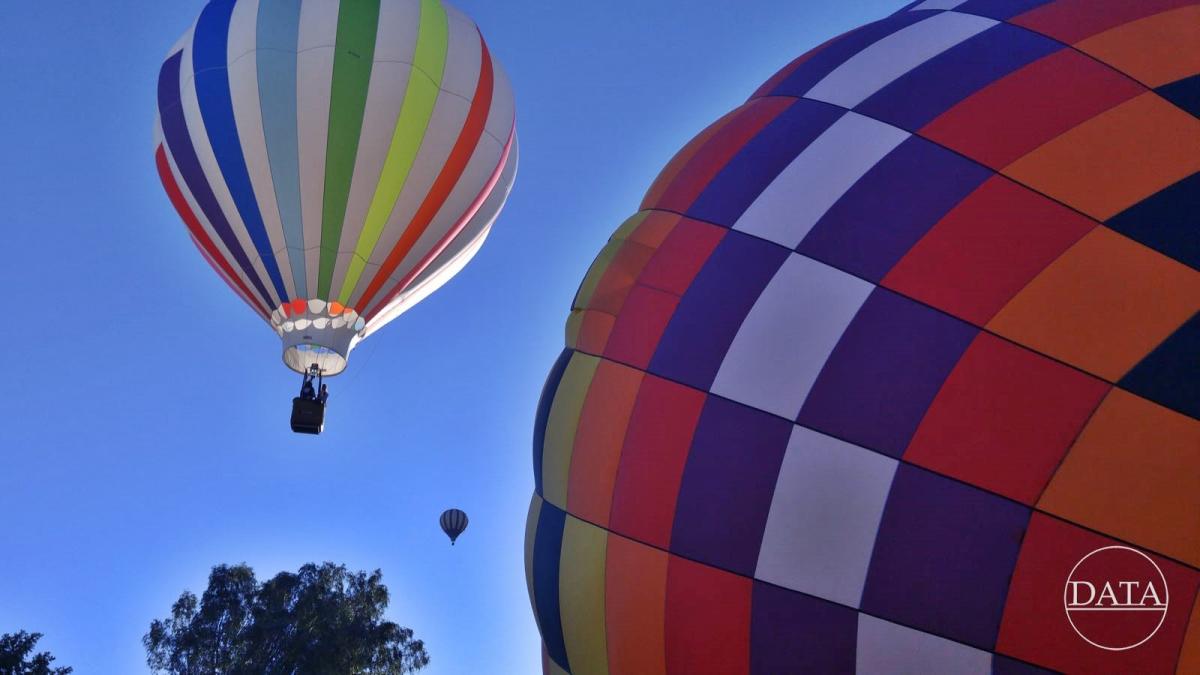 Events
The three-day festival is jam-packed with great events happening every day! 
Friday, November 16th  
Breakfast and Balloon Race, Balloon Glow
The festival kicks off at Big League Dreams Sports Park in Cathedral City, where a special shaped balloon glow will be added before sunrise featuring five to six specialty shaped balloons that people can watch being inflated while they enjoy breakfast.  Once launched, the balloons will race for prizes.
New addition alert: Although featured in the past, specialty balloons are a new item that will be more heavily included in this year's Cathedral City Hot Air Balloon Festival. Shapes like bananas, monkeys, honeybees, lovebirds, pirates, a goldfish named "Sushi" and many more are planned to be showcased.
Swing Dance Party and Balloon Glow
Later that night at the Driving Range at Westin Mission Hills, contemporary swing band Big Bad Voodoo Daddy will perform. A twelve balloon glow will be launched in the evening, for concertgoers to admire while watching Big Bad Voodoo Daddy perform. Beverage stations will be available for those craving a little something extra. Proceeds benefit the American Heart Association.
Event tip: Bring your best dancing shoes because dancers will teach attendees how to swing dance throughout the night.
Saturday, November 17th
Balloon Launch
Saturday's balloon glow will take place at the 18th fairway at the Pete Dye golf course inside the Westin Mission Hills.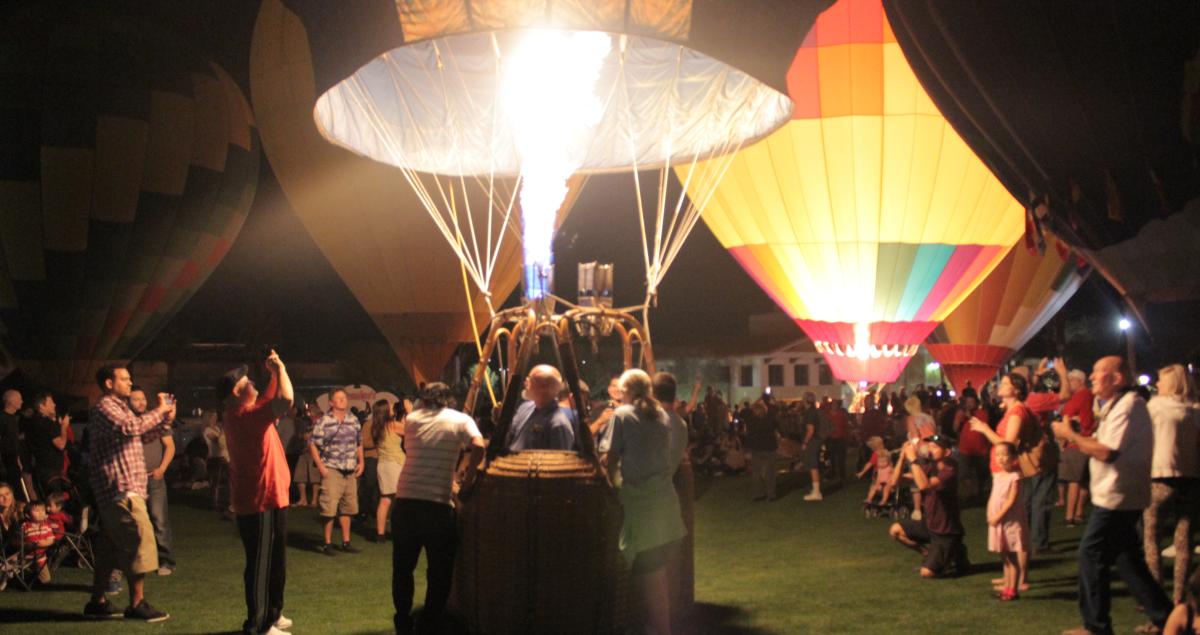 Hot Air Balloon Festival
Downtown Cathedral City Civic Center will transform itself into hot air balloon wonderland with balloon rides, car shows, vendors, musical acts and outdoor markets!
Kids can have fun inside of the "Kids Zone", where they will be free to enjoy and play inside giant inflatable jumpers. Children will be able to make their own arts and crafts items to take home like kites. Fairytale characters and princesses will also be roaming the grounds for a photo opp.
Event tip: Bring your children to the  "Banana Candy Drop" at 11:00 am, where 10,000 pieces of candy donated by La Michoacana Ice Cream Parlour will be dropped from one of the banana-shaped specialty balloons.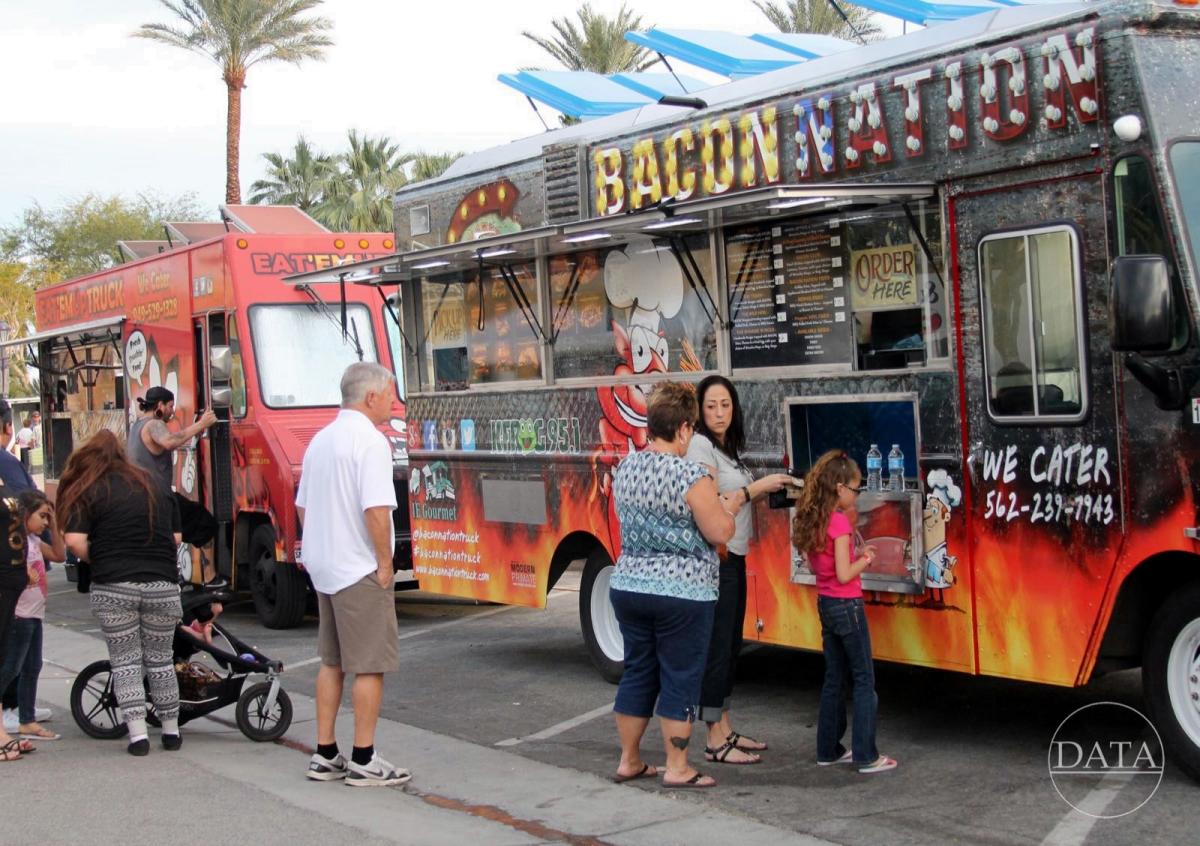 Food Truck Mash Up
Foodies, rejoice! A new addition to the festival, the Food Truck Mash-Up will feature twenty-three different vendors, from the ice cold treats of Afters Ice Cream to the savory flavors of Wise Barbecue. There will also be an "Instagram Garden", where people will have the opportunity to take pictures of their food against picture-perfect backdrops. 
Event tip: Entry to the Food Truck Mash-Up will also grant access to a hot air balloon, filled with cold air instead, that is placed on its side. Spectators will have the opportunity to enter and take pictures inside of it!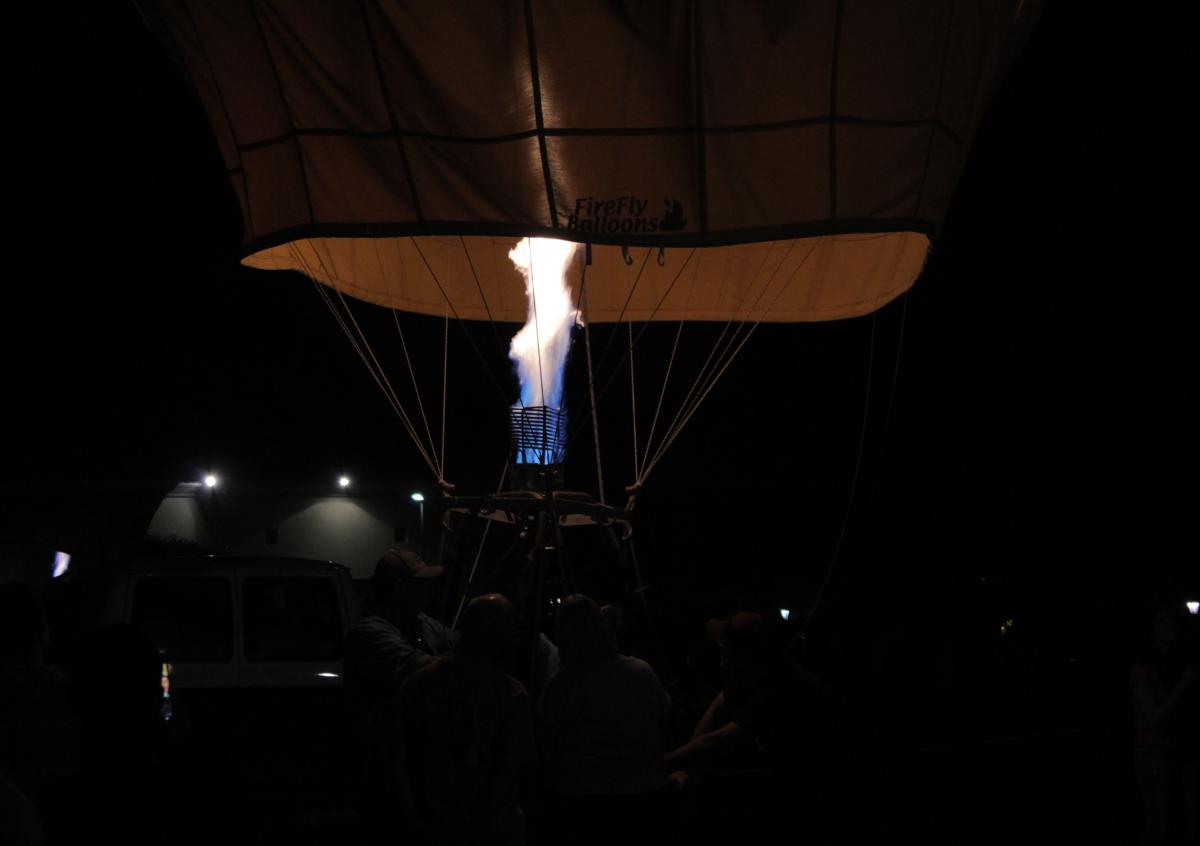 Balloon Glow
Up to thirty balloons will be brought out to  Downtown Cathedral City Civic Center and "glow like giant lightbulbs" says Cindy Wilkinson. A DJ will also be on grounds to hype up the crowds with popular music and lead countdowns to the "all glow". Counting down from ten, crowds will scream "Glow!" making all the hot air balloons glow at the same time, illuminating the night sky with light. Later that evening, Hollywood U2, one of the best U2 tribute bands, will perform for audiences.
Event Tip: Make sure to take advantage of the free parking and free admission to this festival event! No purchase is required to enjoy the balloon glow or concert. Handicap parking will be available.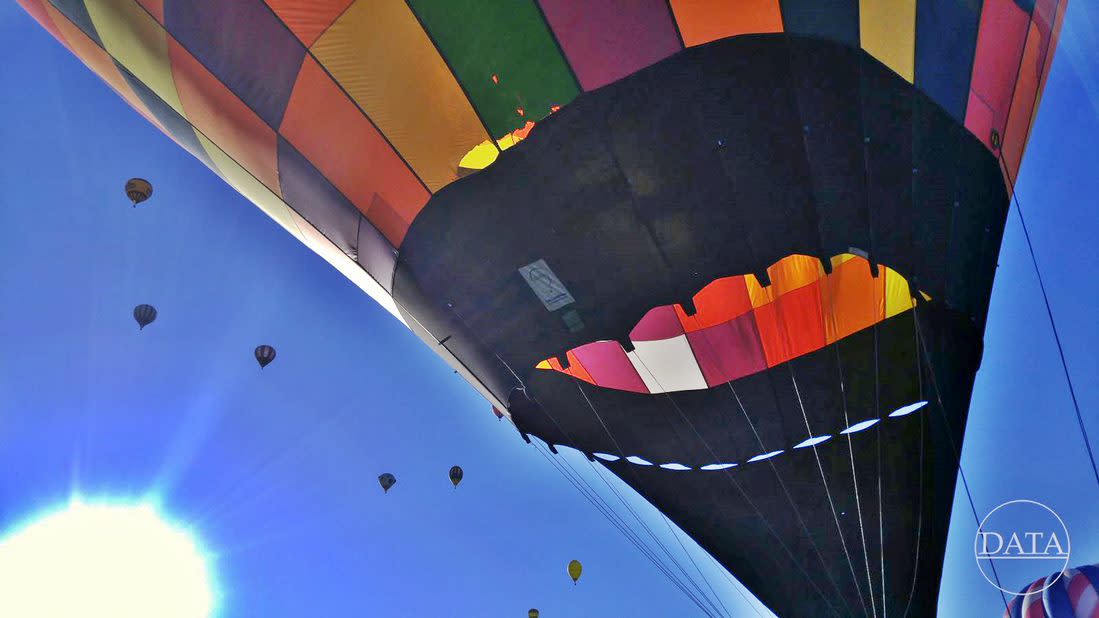 Sunday, November 18th
Balloon Launch
The morning balloon glow launch site is still being determined but will offer incredible views at sunrise of dozens of balloons rising up in the sky. 
Ticket Info
While admission to the Downtown Cathedral City Civic Center festival is free, tickets are available online for the Food Mash Up, Swing Dance Party, and balloon flight activities. Group and city resident discounts are available for the Food Mash Up with valid ID. Military, first responders and children under five have free into the Food Mash Up. VIP and Early Access tickets are also available for select events.
Looking for more great events in the oasis. Be sure to check out the Greater Palm Springs events calendar.