No doubt about it: The Greater Palm Springs area is a burgeoning foodie destination. Creative chef-driven restaurants, gourmet retail stores and even a local library are attracting more fans with cooking classes and demonstrations.
Classes vary from an hour or two to a full series at all levels from eager novice to experienced gourmet. Whether demos or hands-on experiences, all include plentiful tastings to full meals with wine pairings in the bargain.
Attend a class to meet other foodies or plan a custom event with your own group; new ideas, recipes, inspiration—and delicious fun—are guaranteed.
Cooking with Class | La Quinta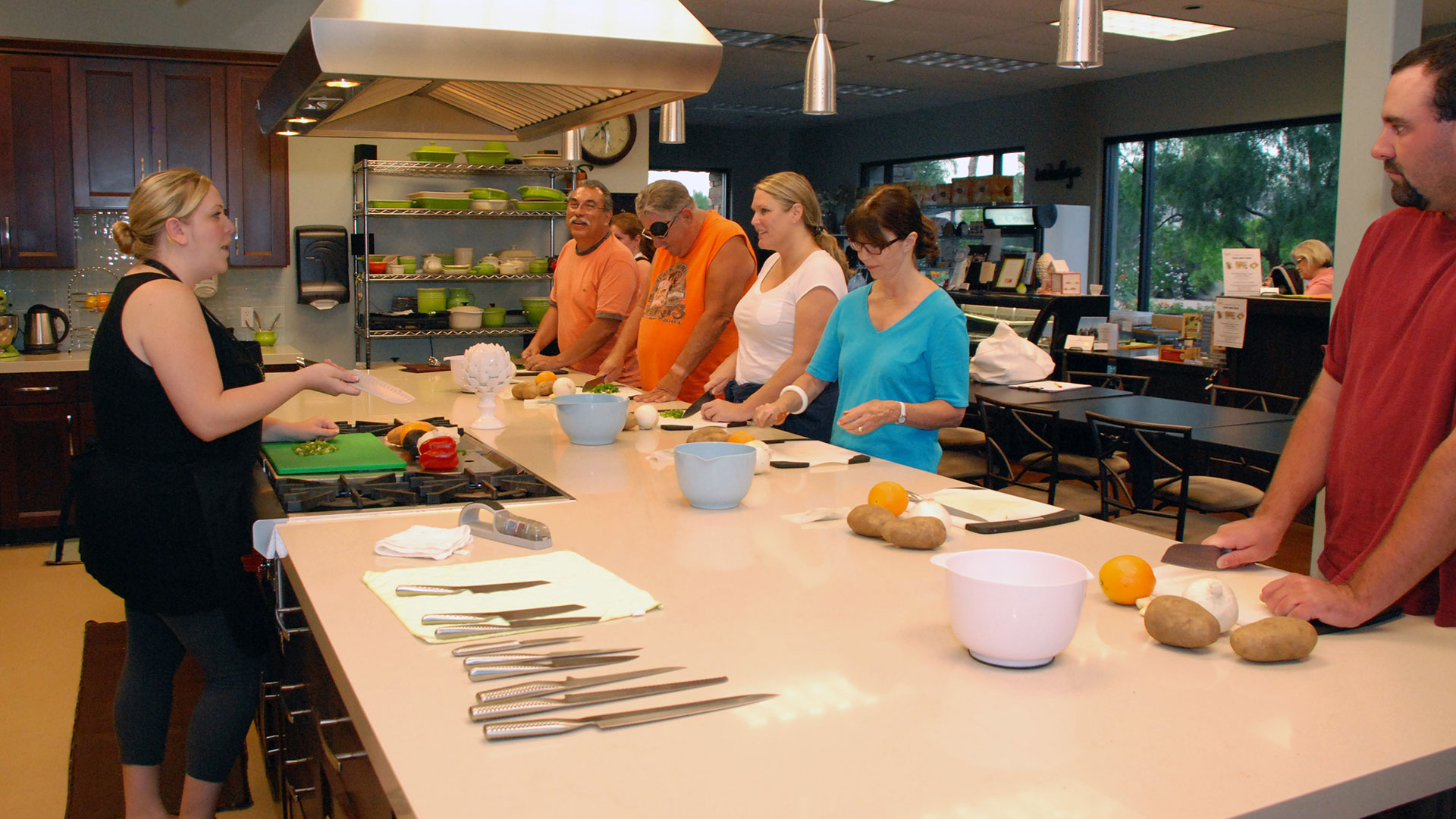 In La Quinta, Cooking with Class is the desert's longest-standing private cooking school in the Greater Palm Springs area. Founded in 2008 by Executive Chef Andie Hubka and her business partner mom, Jane Angwin, Cooking with Class offers a variety of day and evening classes in specific cuisine and techniques as well as wine and food pairing series.
Popular classes include Couples in the Kitchen, Girls Night Out or Cork & Fork wine dinners on various Friday evenings, and the innovative Cooking with Trader Joe's on Thursday mornings. The school also offers professional certificate level programs.  The Cork & Fork series inspired the name of Hubka's restaurant right next door.
Kitchen Kitchen | Indian Wells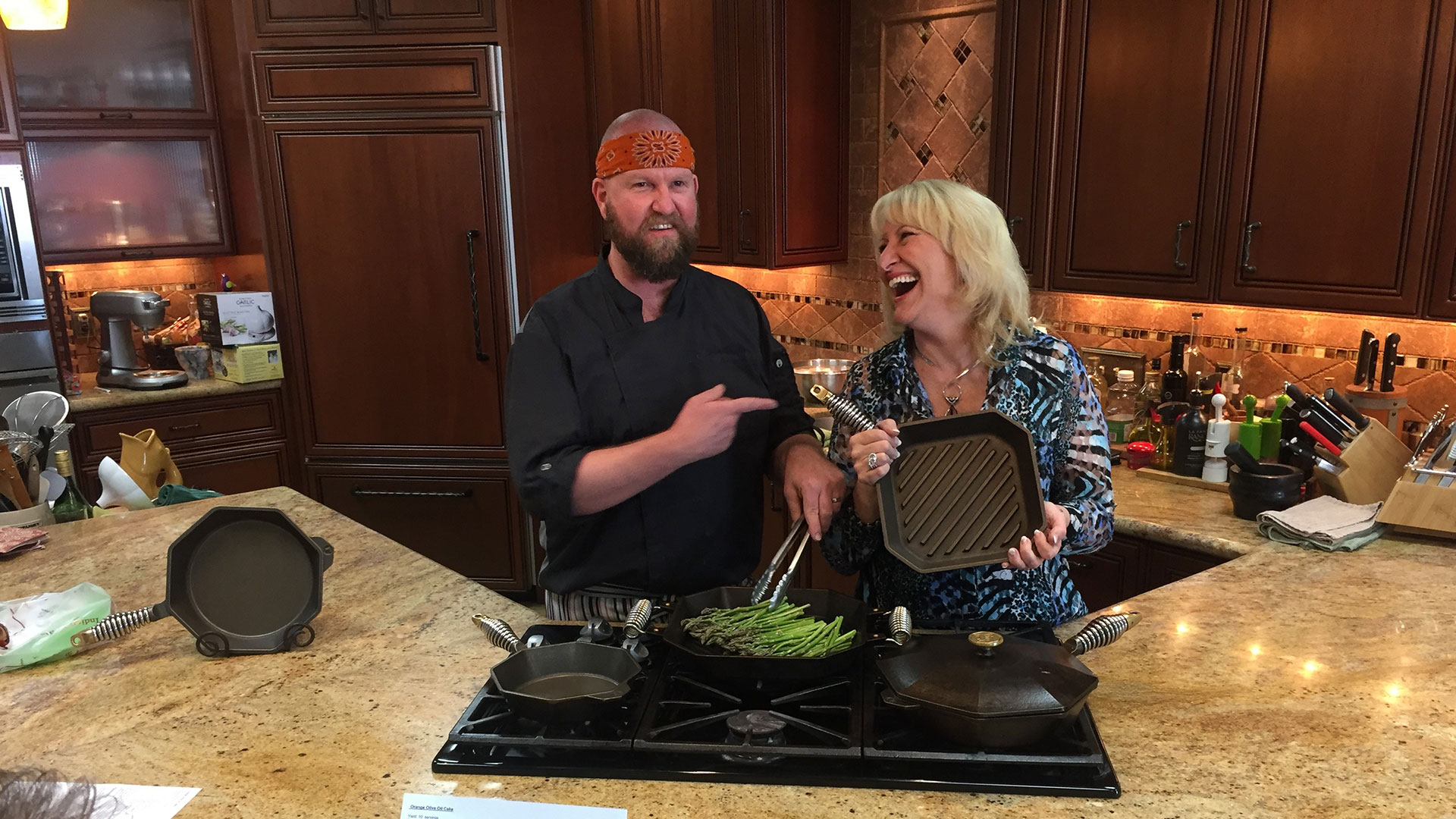 The affable "Gadget Gal," Jan Boydstun's Kitchen Kitchen cookware shop and demonstration kitchen is an Indian Wells icon. Founded by her parents in 1979, Kitchen Kitchen is a treasure trove of gadgets, cutlery and hard-to-find cookware. Boydstun earned her moniker from giving hundreds of gadget demonstrations live and on local television. The 24-seat custom kitchen with closed circuit TV screens provide close-up views of guest chefs-in-action during the 2 to 3-hour classes. Enjoy such classes as cast iron cooking, authentic Mexican tamales, appetizers, Italian cuisine and more. Private events are also available. Participants receive a 10 percent discount in the retail store.     
Savory Spice Shop | Palm Desert
Follow your nose on El Paseo and you'll discover the tempting Savory Spice Shop whose aromas waft a fragrant welcome. Owner Mary Cardas is passionate about fresh herbs, spices, salts, vinegars and other taste-enhancing treats. Cardas and her in-house chef, Gene Ware, regularly host free after hours "tours" called Spice 101, as well as private tastings and classes like the Cocktail Spice Party 101, starting at $35 per person. Classes feature tastings, recipes, spice samples and more, focusing on spices and products sold in store.    
Le Vallauris | Palm Springs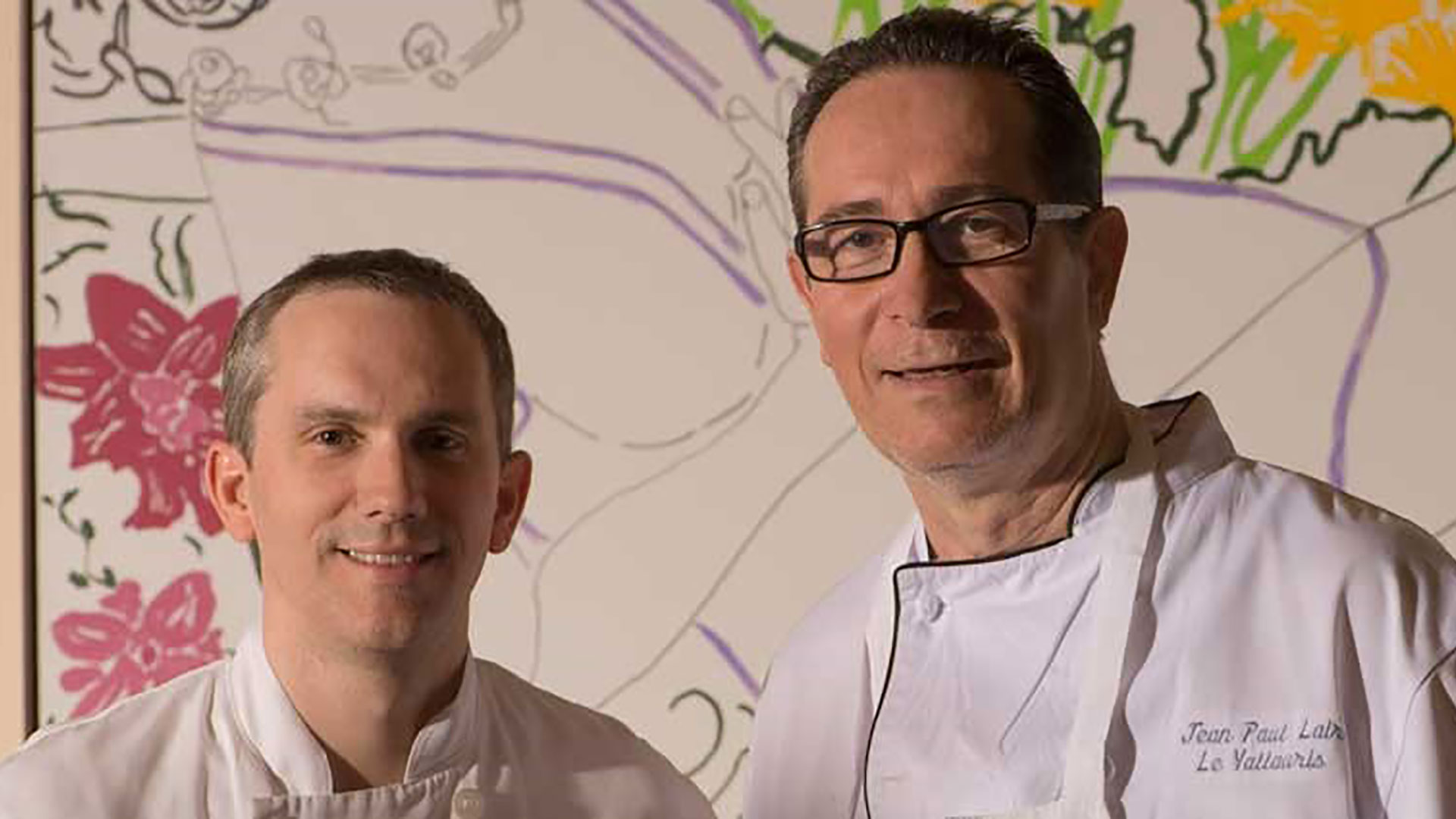 Le Vallauris is one of the Greater Palm Springs area's finest historic and longest-standing restaurants serving contemporary French-California cuisine. Tucked near the mountain at the end of Tahquitz Way, its tree-shaded patio and charming 1920's era house has been host to celebrities and glitterati for more than 40 years. During season, October to May, Executive Chef Jean Paul Lair and Pastry Chef Laurent Dellac offer cooking demonstrations the second Monday of each month at 10 a.m., followed by lunch. Cost is $62 per person. The chefs create innovative but achievable three-course seasonal meals.
Williams Sonoma | Palm Desert
Founded in 1956 in Sonoma, Calif., this gourmet cookware shop featured then-unheard of classic French kitchen equipment. Williams Sonoma has become one of the most recognized culinary and home goods companies in the United States.
The El Paseo store features hundreds of specialty foods, hard-to-find and upscale kitchen and culinary equipment, and offers technique classes, product training, cooking classes, and private appointments in store. Technique classes might include a pasta pop up or pizza party; and Junior Chef's classes, like the fall donut party or pancake party, also benefit No Kid Hungry.
Chef's Table | Palm Desert Library
Chef's Table, a series sponsored by the Palm Desert Library, has been going on since 2012-13. During the season, top chefs from across the valley are invited to show their stuff with a cooking demo and tasting held at the Palm Desert Community Recreation Center on San Pablo where there is a kitchen, mirrored demo table, and plenty of audience space. The demos are free, open to the public.
Here's a "taste" of the lineup so far: Lana Ferdman of the Wellness Center serves hummus and potato salad. Health foods and Indian recipes from Dipika Patel reflects Better Life, Better Health, Better You. Savory Spice's Mary Cardas teams up with the chef from Rio Azul Mexican restaurant, and Gadget Gal Jan Boydstun demonstrates the latest accoutrements from her Kitchen Kitchen store.
Local author Andrea Rosenblatt brings Christmas and Hanukkah ideas from her Entertaining Your Way book. Innovative chef Tanya Petrovna prepares tasty vegan dishes; and Philippe Caupain, chef/owner of Si Bon Restaurant, prepares Belgian specialties.
Still hungry? Sign up for the dineGPS newsletter for foodie updates from Greater Palm Springs.