Yeah, we all know Diners, Drive-Ins and Dives.  But let's take the concept up a peg.
From Drives to Dines, Greater Palm Springs offers no shortage of fine dining options to pair with a great round of golf.
For those occasions when a post-round hot dog just doesn't cut it, here are 10 options across the valley that will take you from a recommended course to a top-shelf restaurant.
Desert Hot Springs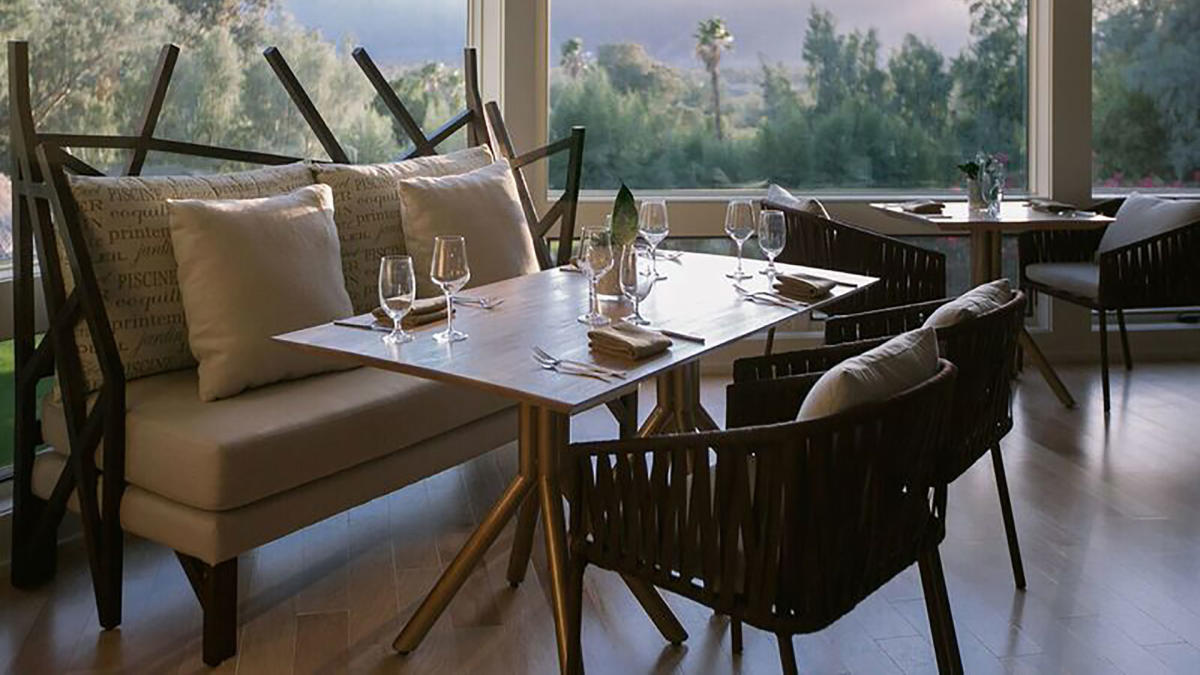 Swinging for a great couples' day?  Following a round at the unique and rustic surrounds of Desert Dunes (the valley's only public design by Robert Trent Jones, Jr.), then take the three-mile drive to Two Bunch Palms Resort & Spa, where the dining at The Restaurant matches regional offerings with a smart and relaxed décor. (And, hey, those golf muscles may call for a rubdown as well, right?)
La Quinta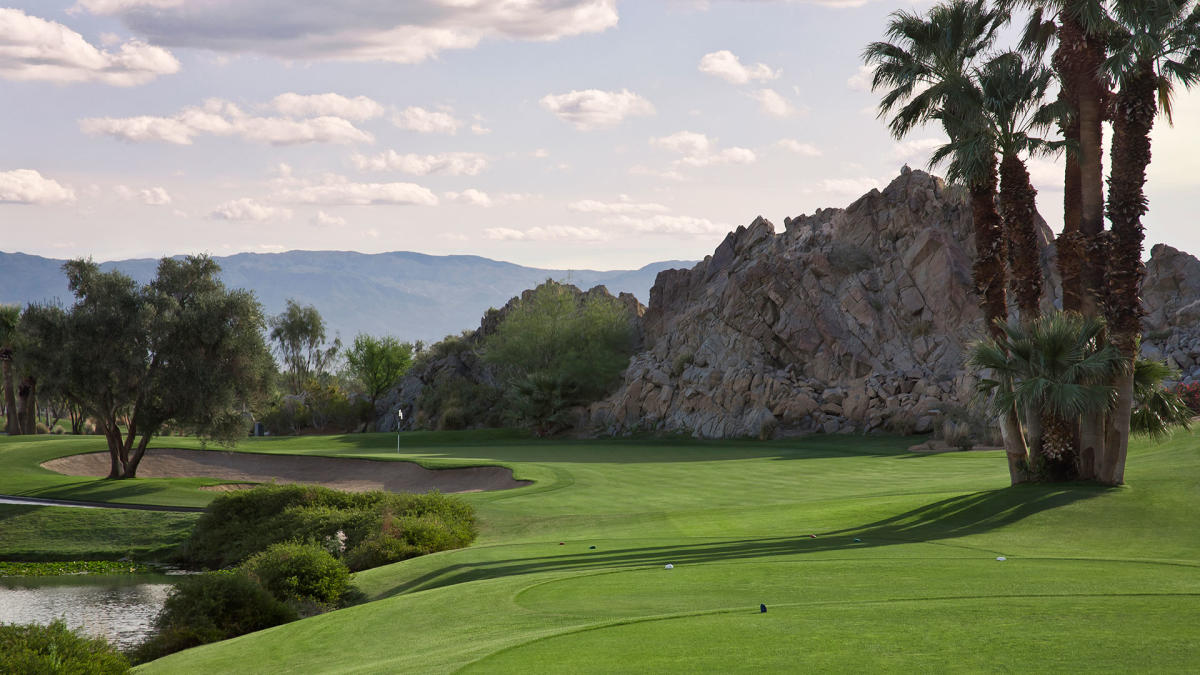 Make it a King's day.  Take on the Arnold Palmer-designed SilverRock Resort before segueing 1.5 miles to - where else – Arnold Palmer's Restaurant. Sporting a wall-to-wall homage to the King's storied and singular career, newcomers need to know this isn't a sports bar, but rather a classy and polished celebration of golf's greatest ambassador.  Oh, and the patio is among the best in the entire valley (with a massive putting green to boot for any post-round bet-setting).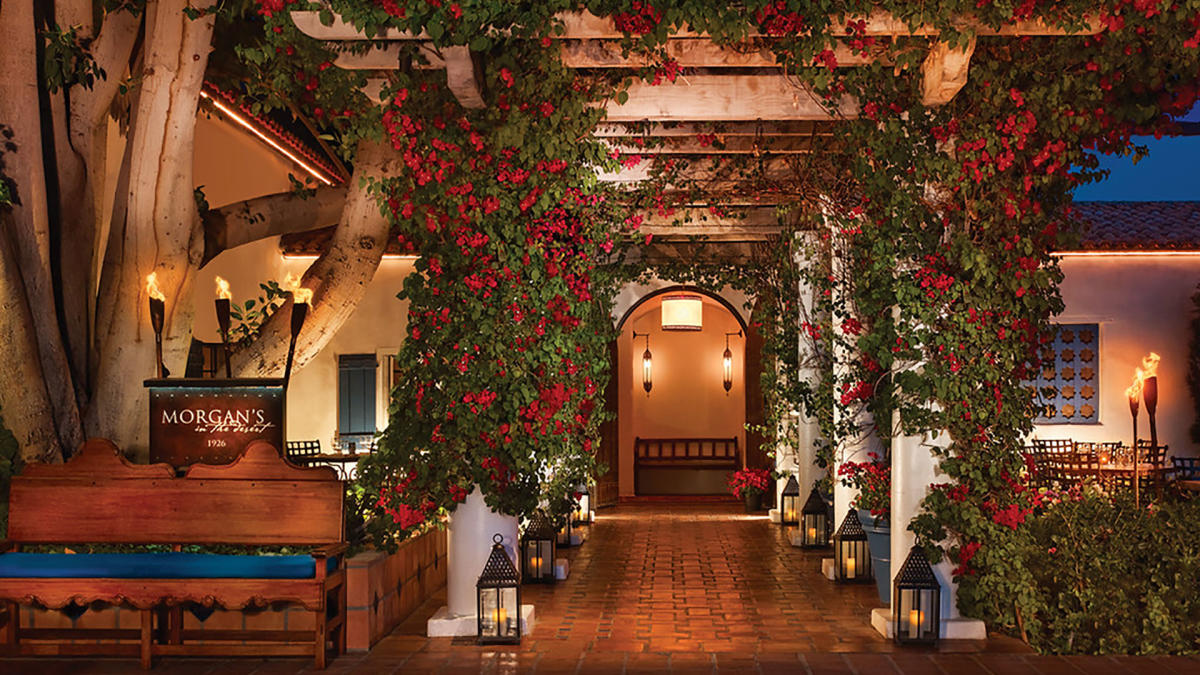 The region's best bet for a direct Drive and Dine pairing starts with a round at La Quinta Resort & Club's inspired Mountain Course before a meal at on-site Morgan's in the Desert, where elegant surrounds pair perfectly with a taut menu of American classics and locally-sourced products.
Indian Wells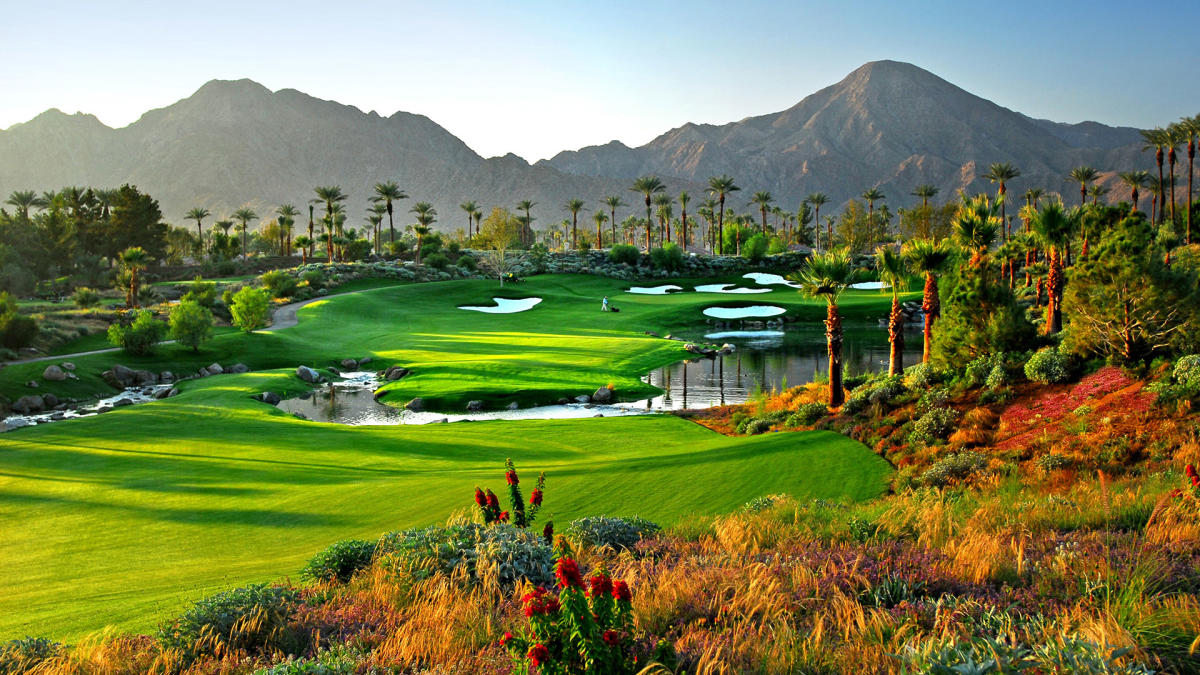 Head to this renowned golf city and enjoy a round at either of the superb courses at Indian Wells Golf Resort before heading over to Vue Grille and Bar for award-winning cuisine.
Palm Springs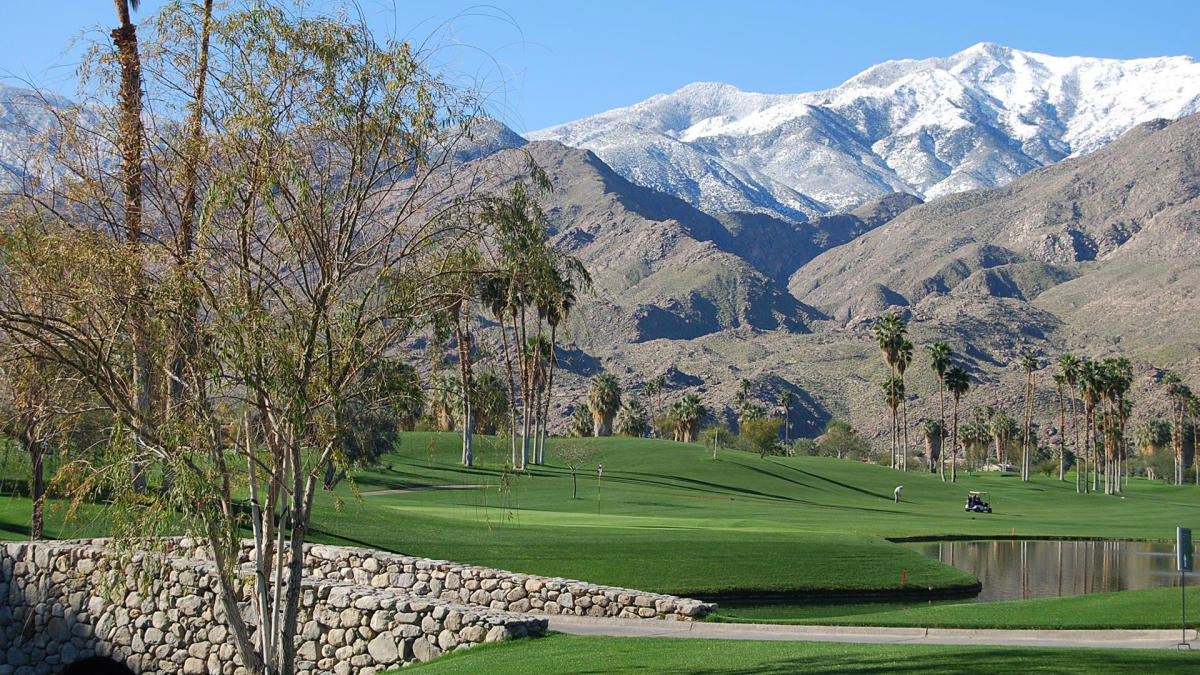 Make it a full-on Indian Canyons day.
For an old-school pairing of golf and dining, play the classic routing of the Indian Canyons' North Course and stay in Palm Springs for an evening at Melvyn's Restaurant at the Ingleside Inn, where the valley's most veteran staff keeps things classy and the lounge adjacent is always buzzing.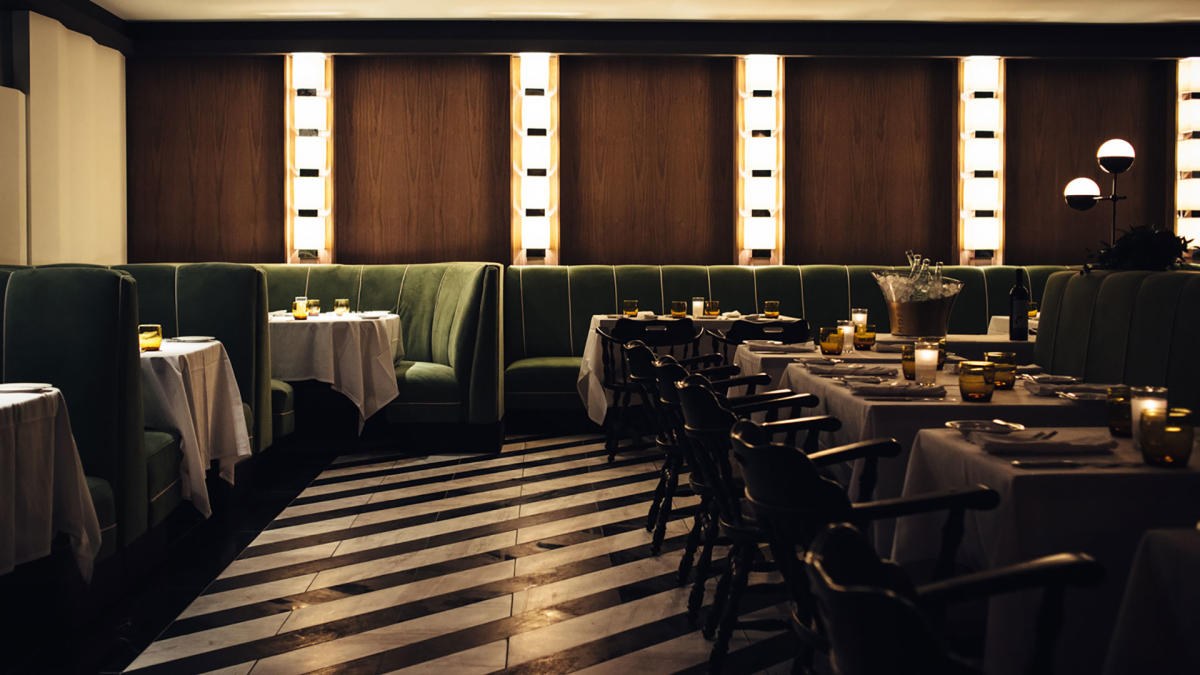 Aiming for old school turned new school? Then take on the full redesign of Indian Canyons' South Course in prep for an eve at the reimagined, supper club surrounds of Mr. Lyons Steakhouse.
Palm Desert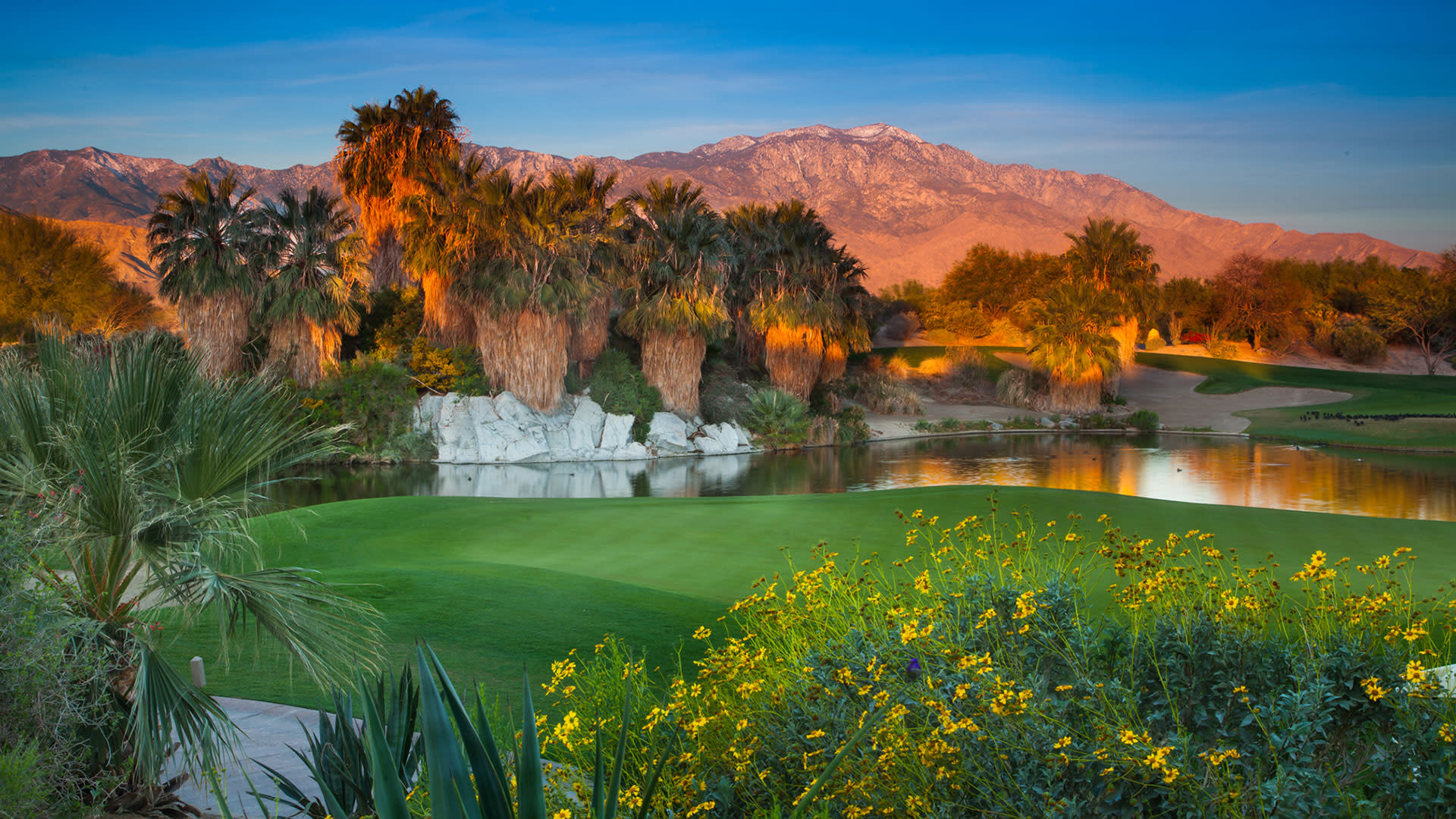 Of course, El Paseo offers no shortage of fine dining options.  For those who have yet to experience Il Corso – don't miss out on authentic Italian platings dressed in upscale stone and glass surrounds.  Pre-dine, get the day going with a choice championship round 4.6 miles away at Desert Willow Golf Resort, where a round on either the Firecliff or Mountain Courses are sure to work up an appetite.   
Rancho Mirage
Go from South African to Japan in a mere six miles.  For an international day to be had in Rancho Mirage, start with a round at the Gary Player Signature Course followed by a meal at one of the valley's best kept secrets at the superb Shabu Shabu Zen.
Hungry for more? Check out where to treat yourself post-round in Greater Palm Springs.