From Sept. 20-23, 2018, the Cinema Diverse film festival will begin its 2nd decade at The Camelot Theatres in Palm Springs. The theatres have been recently and smartly re-envisioned as part of the Palm Springs Cultural Center, getting a tasteful face lift spotlighting things like crisp, black and white pictures of the striking face of the building in 1967. The theatre and festival retain their charming boutique, art-house focus, with a full-bar and restaurant at the top of the spiral staircase. Another fun-filled Cinema Diverse film festival begins under fresh new lights.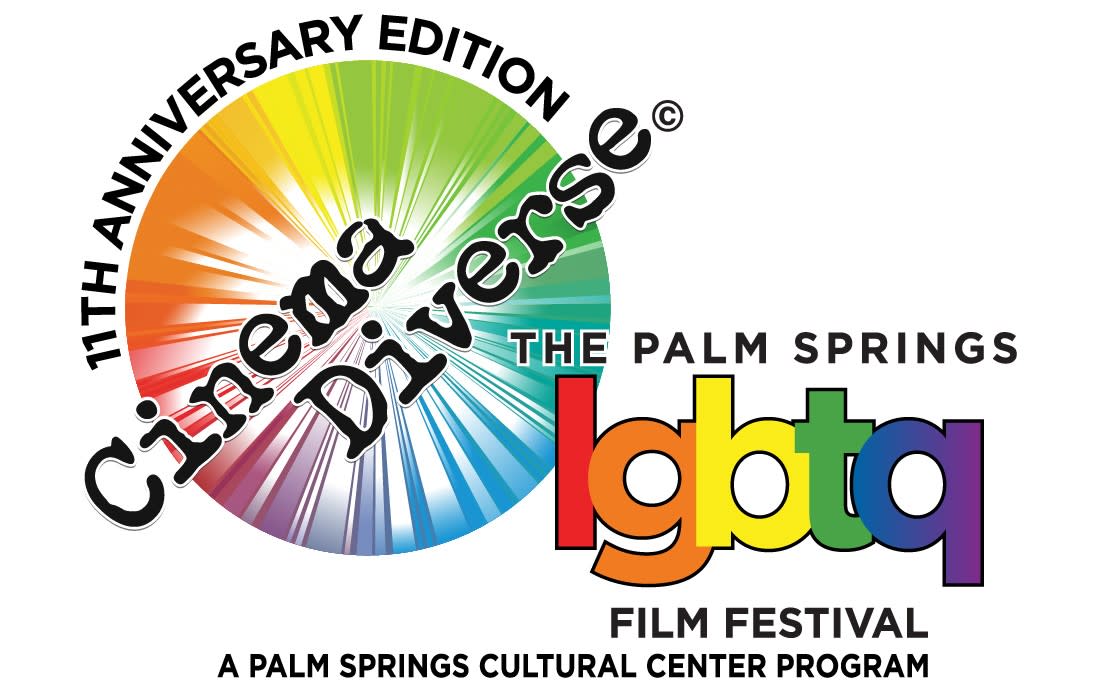 As the LGBTQQAAI2+* acronym grows, one group reclaims the word "QUEER" for its broad inclusivity, while another group rails against the pain the word caused them. The festival's films hold up a mirror to it all. That's precisely why Cinema Diverse chose its name and how it approaches its mission.
The burden of Queer film festivals may be greater than some other themed festivals because of how deeply identity-based they are. A very diverse audience attends hoping to find a film that offers them a rare "celluloid" reflection of themselves.  The success of festivals like Cinema Diverse lies in the truth that, in their diversity, everyone who identifies among this tribe, shares a struggle of coming to terms with themselves that unites them, as "other" but, NOT alone. These festivals help define the gay community's culture, they empower activism and shine a light on the progress and regress of the of the people actually sitting in the seats.
The gay community finds itself coalescing around the 50-year anniversary of the Stonewall Riots, the 50th Imperial Court of San Francisco, 50 years of Gay Pride marches, 50 years of The Advocate Magazine and almost 50 years since women in Boston took over a Harvard building to create a women's center that still operates today.
Gay and Lesbian film festivals weren't even a "thing" 50 years ago. In fact, it is was 41 years ago that San Francisco debuted Frameline, the first LGBT film festival in the world.  Richer, deeper, long-reaching documentaries about the gay community's most famous stories are lighting fresh fires on the LGBT+ film festival circuit this year.
Each year Cinema Diverse hosts filmmakers returning with their 3rd, 4th and 5th films. Long time festival goers continue to enjoy an up-close view of the year-by-year evolution of some of the most talented queer filmmakers in the world. California film makers in particular, come to Greater Palm Springs over and over to sneak preview, premiere and often shoot some of their best works here in the desert!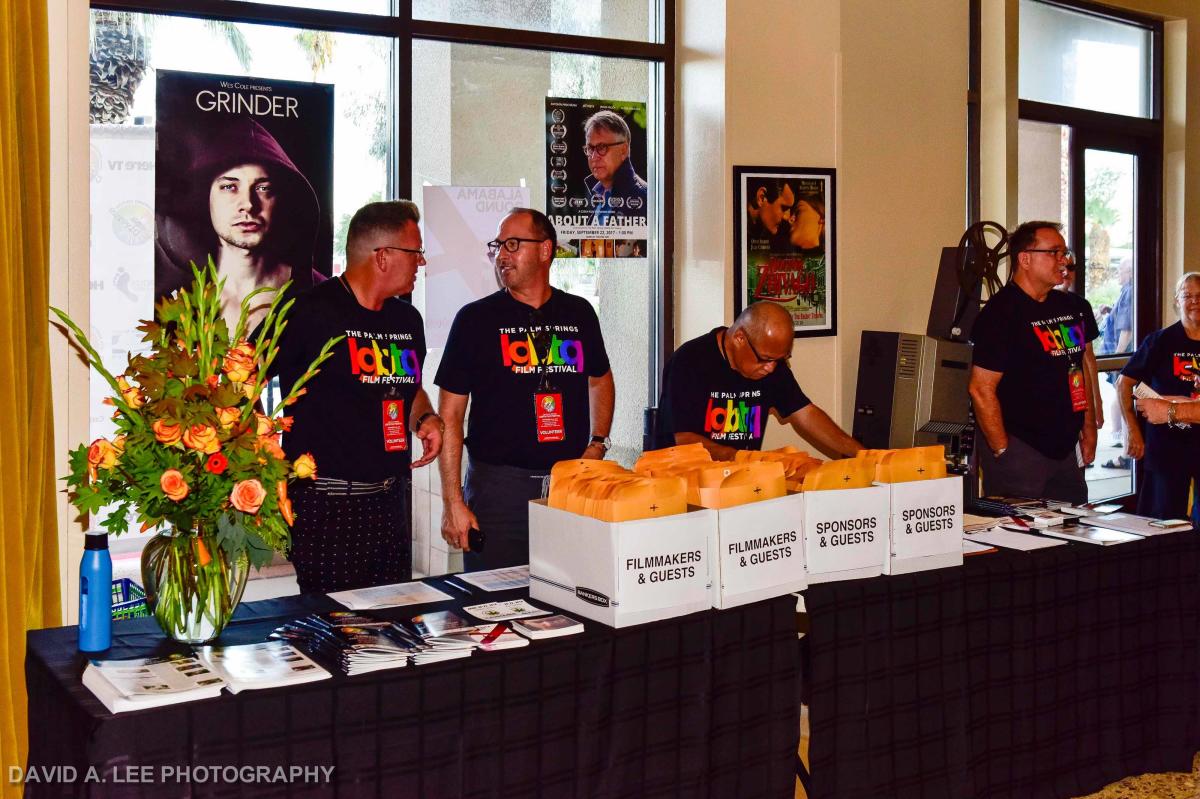 There are approximately 45 movies in the 4-day festival which means festival director, Michael Green, faces a brain-crunching task in trying to find a story for everyone. Green says "The challenge we always face with Cinema Diverse is that we have lots more good films than we are able to screen. The diversity of subject matter this year is really astounding. LGBTQ film makers are exploring more creative storylines than ever before."
Each year, there is a story or genre that dominates submissions at these film festivals around the globe. In the 80s and 90s, stories of HIV/AIDS poured out of film maker's hearts like slow, sad syrup. In the years since, equal rights, adoption rights, gay marriage and creating our own families have been universally hot button film topics. In the last few years stories of the blossoming trans community have been the strongest push of fresh exploration. This year sees a swell in stories of young people craving freedom from gender norms without wanting to be trans. The Bs in LGBT are finally making a bit more of an appearance, along with a whole generation of 20- and 30-somethings who are considering the value of polyamory.
Short film compilations are always a hot ticket; there are usually one or two compilations for guys, one for gals, a trans mix and usually one mish-mash compilation for everyone.
The shorts are a reliable place to find the emerging artists, experimental works and some of the best web content making the leap from your computer to the big-screen.
As a film festival all-access passholder you will learn something, feel something, want to do something, and at least once, likely be completely confused about what you just saw.
Camelot Theatres at The Palm Springs Cultural Center is located at 2300 E Baristo. Tickets can be purchased online at https://CinemaDiverse.org, or at the door when available. Festival All Access Passes are $159 and entitle the bearer to attend all regular festival screenings and after parties.  Cinema Diverse 2018 runs Sept. 20-23, 2018.
*Lesbian, Gay, Bi, Trans, Queer, Questioning, Asexual, Allies, Intersex and 2-spirited.