School is back in session! And for some students and parents, it may look a little different this year. With many schools transitioning to distance learning in the fall, moms and dads are left with the task of keeping the kids engaged and entertained—both in and outside of the home. 
Thankfully, Wi-Fi and portable electronic devices make it easier than ever to learn from practically anywhere. If you're searching for the perfect e-learning escape, no destination captivates the imagination and inspires curiosity, creativity and wonder like Greater Palm Springs.
This SoCal oasis offers endless opportunities for little ones to learn something new, whether it's discovering desert flora and fauna at one of the top-ranked zoos in the country or exploring ancient indigenous history while hiking through tribal lands. Plus, many local hotels and resorts are offering special deals for families looking to switch up their daily homeschool routine.
So, pack up your books and backpacks and get the kids ready to think outside the screen with this ultimate family field trip guide to Greater Palm Springs. After all, everything (even homework) is better sun-kissed.
SCHOOL WITH A SIDE OF POOL
Hyatt Regency Indian Wells Resort & Spa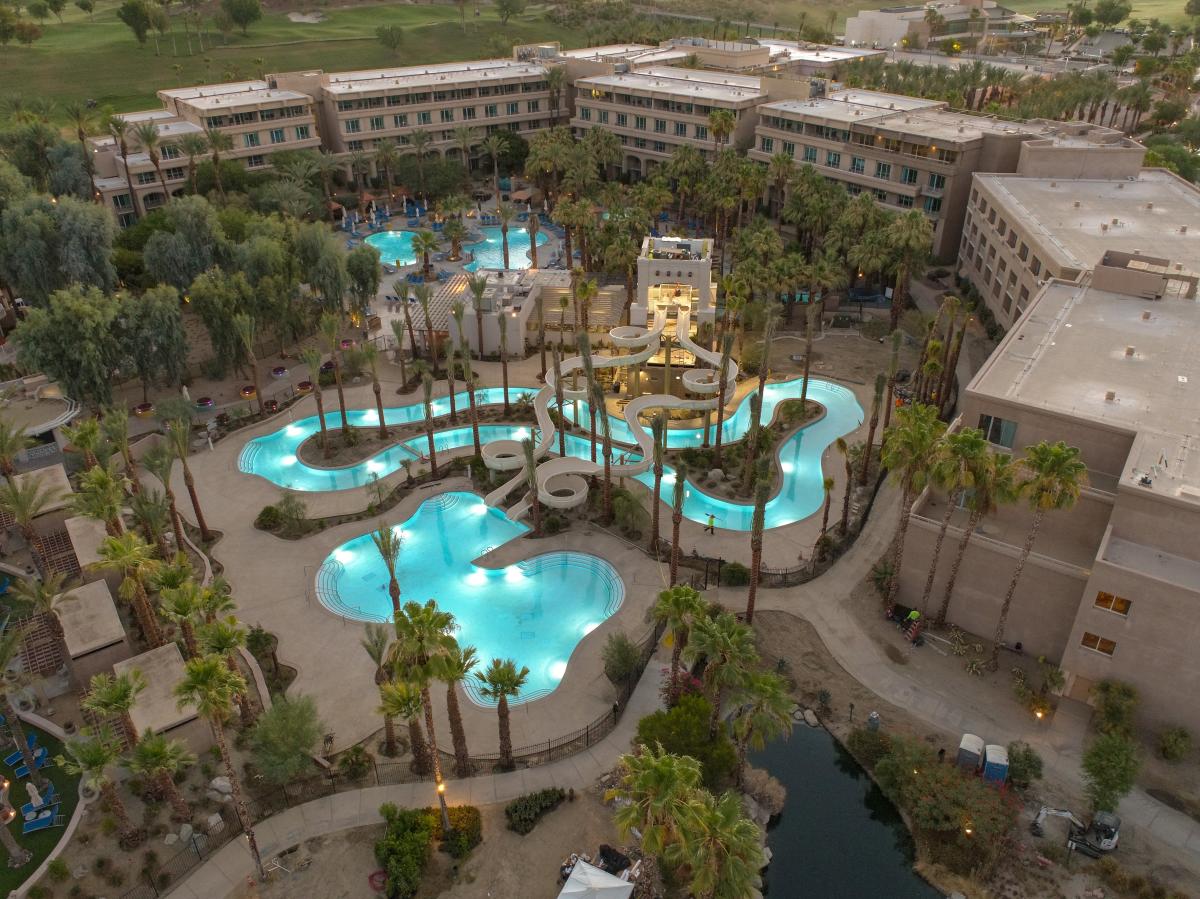 Now through December 31, 2020, families who book a weeklong stay at the Hyatt Regency Indian Wells Resort & Spa can take advantage of their "Work From Hyatt" package, which includes a waived daily resort fee and complimentary high-speed internet, self-laundry and valet parking—plus a $50 daily F&B credit.
Find a quiet, private area for all those Zoom meetings, then spend the afternoon exploring the resort's lush grounds, soaking up some sun or splashing around with the kids in the new HyTides Plunge Waterpark (complete with dueling 30-foot water slides and a 450-foot-long lazy river).
Renaissance Esmeralda Resort & Spa, Indian Wells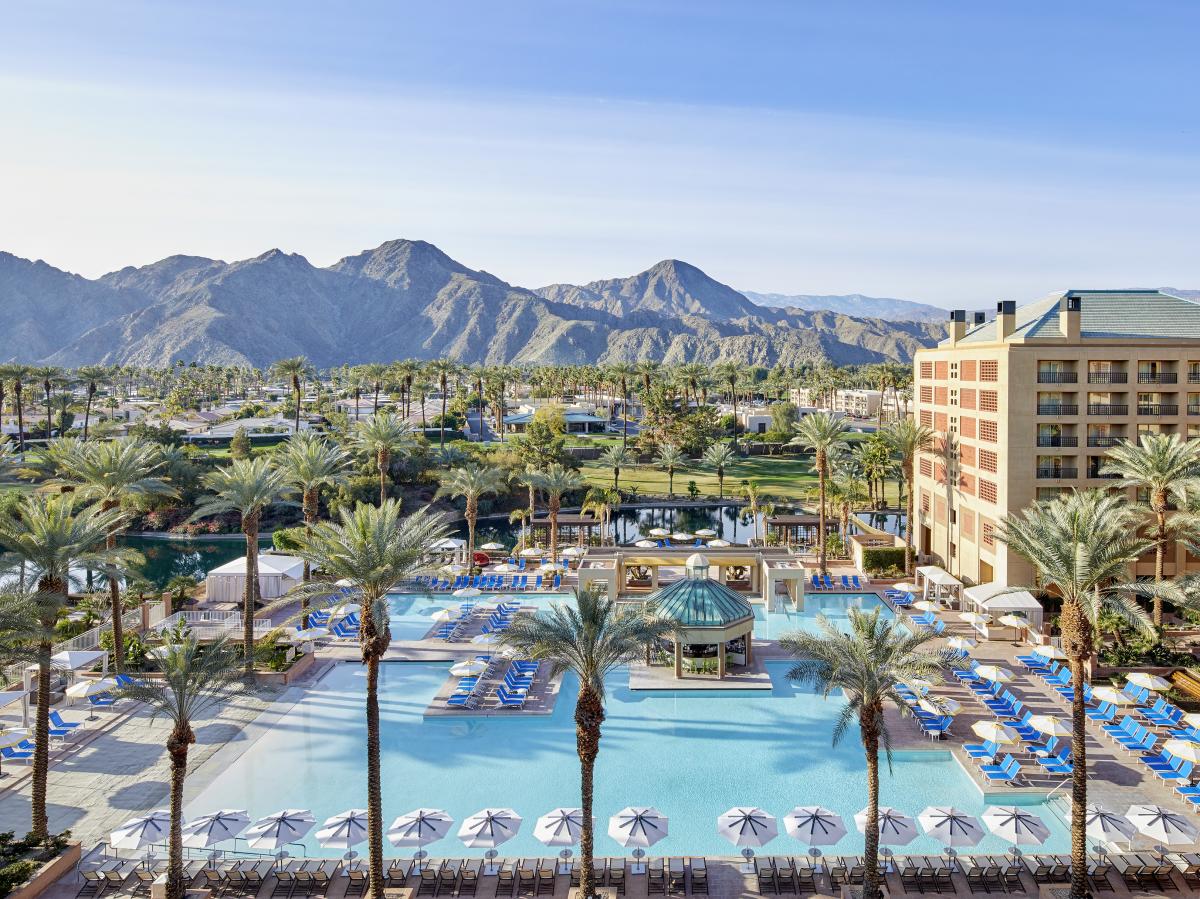 Families who book the Renaissance Esmeralda Resort & Spa's "Work, Learn and Play" package, available now through the end of the year, can enjoy a much-needed change of scenery along with spacious accommodations and all the e-learning essentials: high-speed internet, a personal meeting room "setup" and even beverage service for when the kiddos need a quick juice break.
Spend recess enjoying the resort's sandy beach pool (and your very own "Mom & Dad Survival Kit," which comes with an adult coloring book, games and wine).
HISTORY LESSONS BROUGHT TO LIFE
Indian Canyons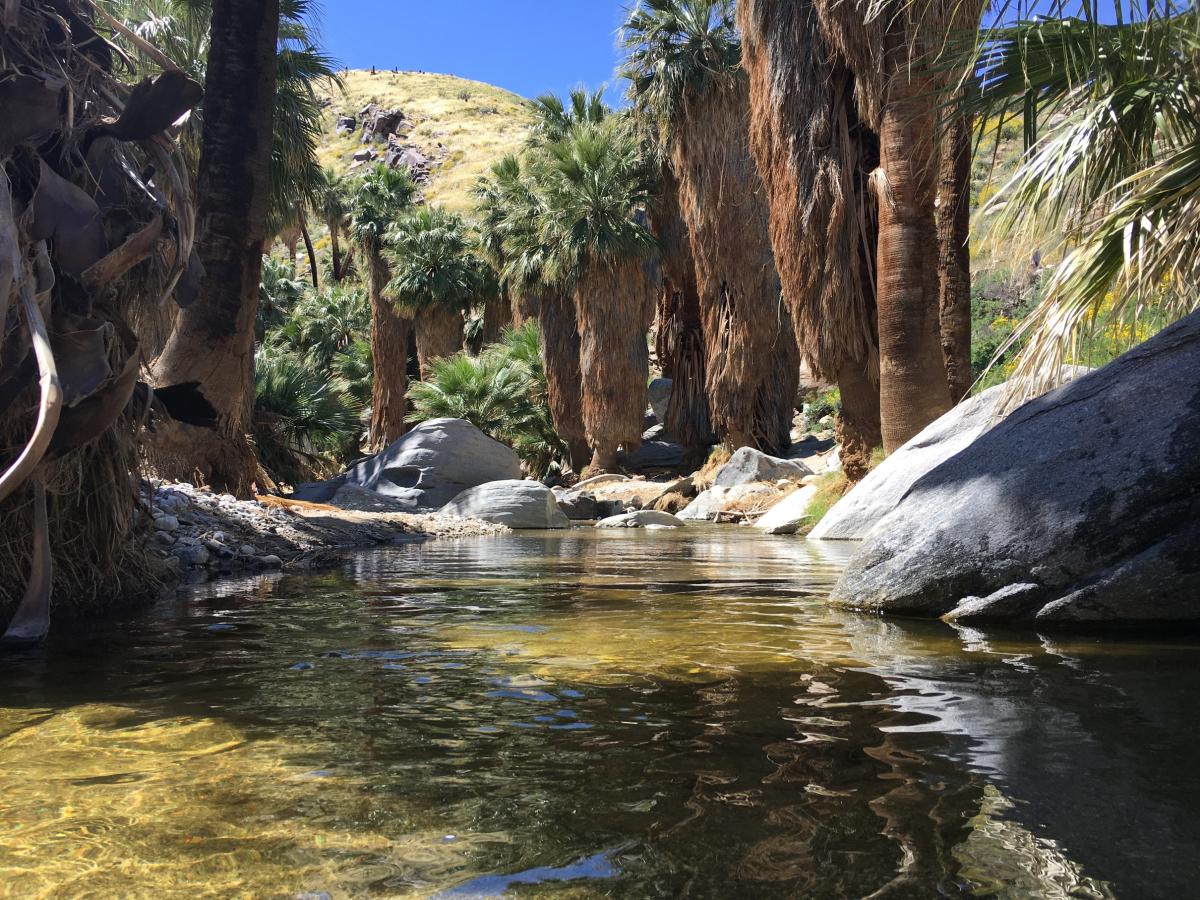 Share a one-of-a-kind experience with the whole family by making your way to the Indian Canyons, where you can uncover the rich history of the Agua Caliente Band of Cahuilla Indians, who have called Greater Palm Springs home for millennia. The canyons, which comprise Palm Canyon, Andreas Canyon and Murray Canyon, feature miles of hiking and horseback riding trails as well as mountain-fed streams, natural palm oases and seasonal cascading waterfalls.
Guided hikes are a great way to get the kids moving all while becoming more educated on the tribe's history and culture, from rock art and irrigation ditches to traditional food and medicine practices. Did you know the early Agua Caliente used the bright yellow flowers, leaves and stems of brittlebush to ease pain from toothaches? Or that, historically, tribal members used the fragrant blooms of desert lavender to mask their scent while hunting? See these native plants (and so much more) for yourself by spending a morning or afternoon exploring these ancient lands. 
Palm Springs Air Museum
History comes alive at the Palm Springs Air Museum, where families can discover aerial adventures of decades past. The 86,000-square-foot facility (named one of the top 14 aviation museums in the world by CNN Travel) features a variety of vintage World War II and Korea/Vietnam era aircraft and a total of 59 flyable and static planes on display. Many of the museum's docents have flown these planes themselves, which adds a special, personal touch to any visit. 
Families can also book a thrilling one-hour Warbird Ride; take your pick from three of their vintage planes and experience this truly unique "flyable exhibit." Or try out the flight simulators and kid-sized control tower. You'll soar to new heights, make long-lasting memories and learn all about iconic moments in aviation history.
SCIENCE CLASS THAT REACHES FOR THE STARS
Joshua Tree National Park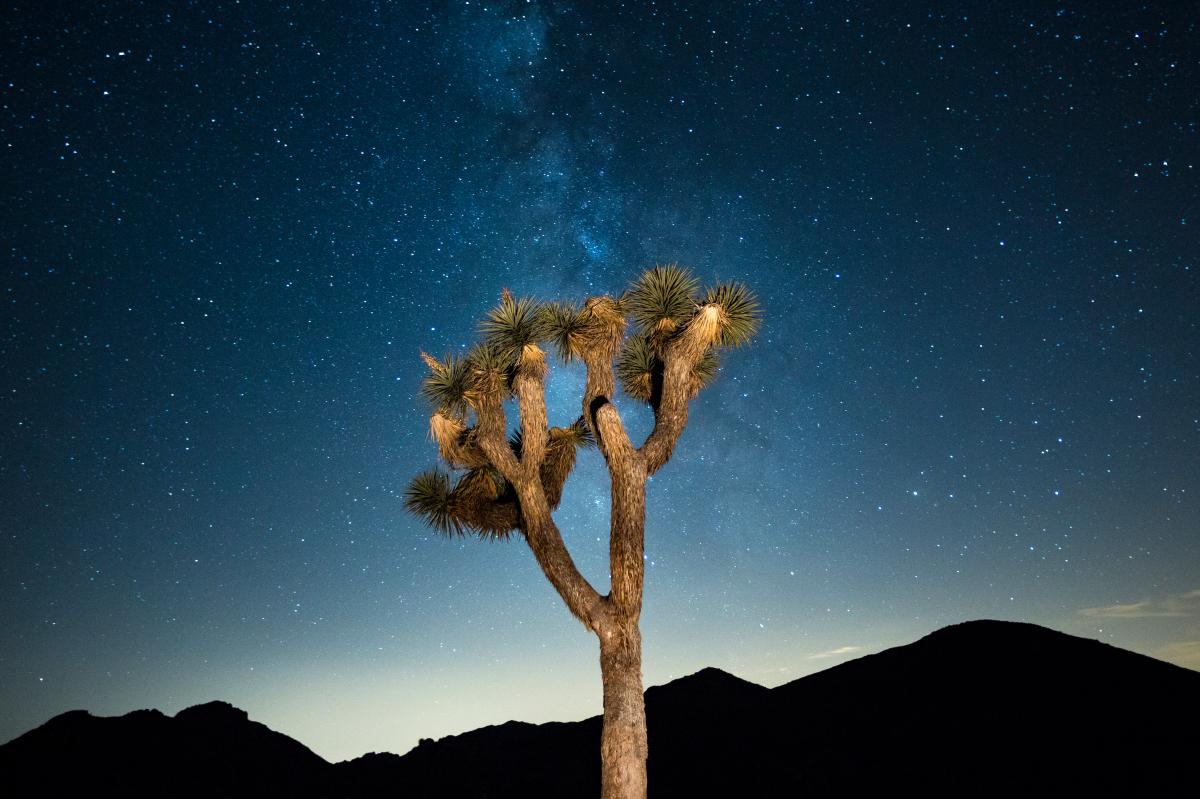 Take in the beautiful sights of the mystical, boulder-strewn landscape of Joshua Tree National Park, one of the most incredible outdoor adventures in Greater Palm Springs. The park spans 794,000 acres and features numerous trails open for hiking, biking and even rock climbing.
Though natural beauty unfolds in all directions, to experience some of the park's most breathtaking scenes, you'll have to look up and beyond. As a designated International Dark Sky Park, Joshua Tree National Park offers some of the clearest skies for stargazing (and is also a prime spot for overnight camping!). Pitch a tent at one of their pristine campgrounds, bring a telescope if you have one and teach the kiddos how to find the Big Dipper, Orion and all the major constellations.
EXPLORING EARTH, ECOLOGY AND THE ENVIRONMENT
The Living Desert

Explore fascinating wildlife at The Living Desert Zoo & Gardens. Established in 1970, this nonprofit zoo aims to provide desert conservation through preservation, education and appreciation and is home to a variety of animals ranging from tiny geckos to towering giraffes, as well as several interactive exhibits, including animal keeper chats, nature trails and a Petting Kraal.
Learn how a pupa metamorphoses into a beautiful butterfly in the Winged Wonders Pavilion. Teach the kids how to identify native desert plants on the family-friendly Discovery Loop. And don't miss the zoo's newest attraction, Australian Adventures, which transports visitors to the land Down Under, where Bennett's wallabies hop around, free-flying budgies soar and kookaburras sing.
Salton Sea
This massive inland body of water lies just on the eastern outskirts of Greater Palm Springs and is a lesson to all on the importance of habitat preservation and environmental conservation. More than 400 bird species find refuge here, from white pelicans to black-bellied plovers to burrowing owls. But high salinity levels and an ever-shrinking shoreline threaten these beautiful marshlands and all the wildlife who call the Salton Sea home.
Pack a picnic and spend the day fishing, bird watching or hiking. The kids will love discovering this stunning "sea" amid the sweeping desert landscape and will find a whole new appreciation for our planet and its stunning natural wonders.
ARTS & CULTURE ADVENTURES
Drive-In Movie Theater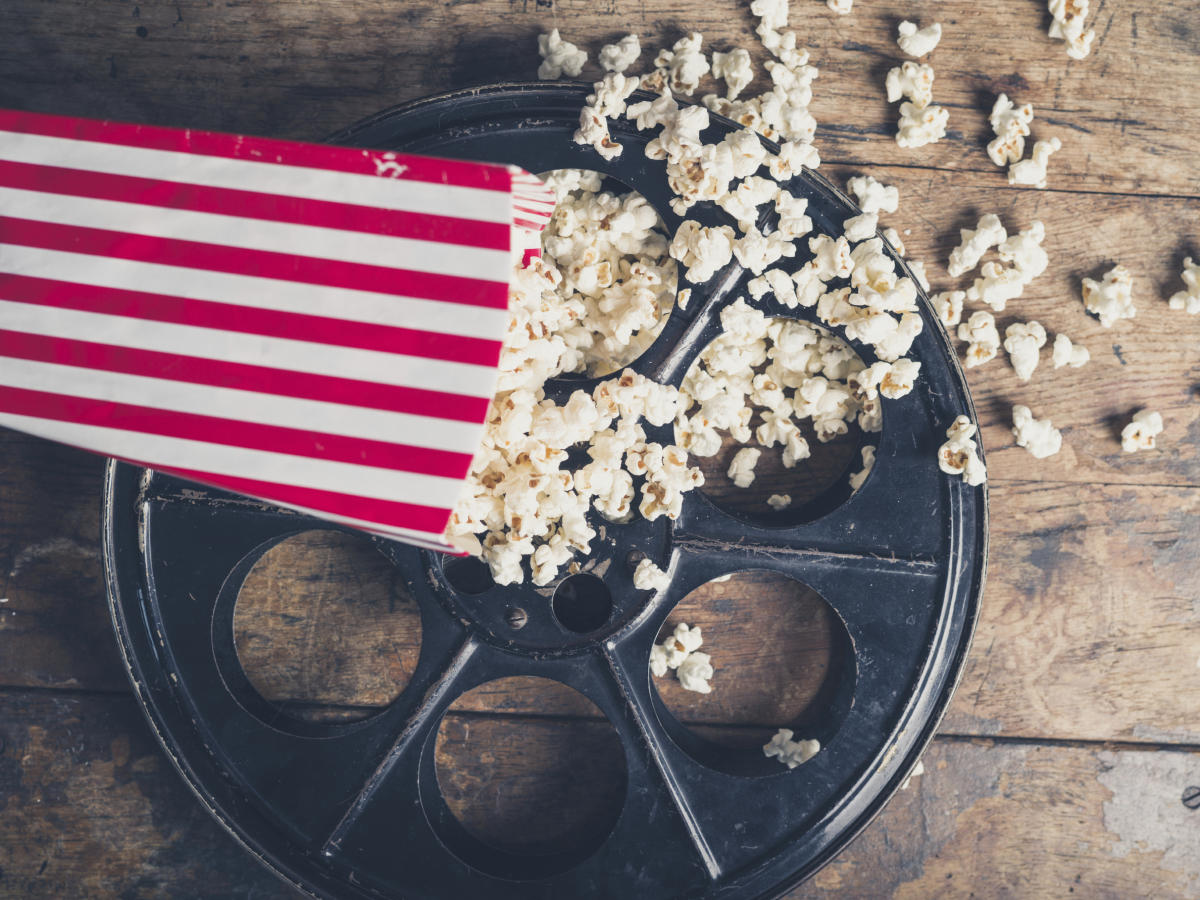 Some lessons are best learned through the silver screen—stop by and enjoy a deluxe drive-in theater experience at Westfield Palm Desert during your next visit to Greater Palm Springs. El Toro Flicks Carpool Cinema is providing visitors a safe and fun opportunity to enjoy a family movie night from the comfort of their own vehicle in the mall's upper-level parking lot. Gather popcorn, snacks and drinks and sit back and relax while watching your favorite flicks under the stars.
Coachella Walls

Encourage the kids to find their artsy side with a trip to downtown Coachella, where beautiful murals known collectively as the Coachella Walls adorn historic city facades and stories of local history, culture and empowerment come alive. The murals, many of which have been painted by local artists, will inspire you to learn more about the destination's rich cultural heritage—and provide the perfect family photo backdrop. Plus, you can download the artsGPS app (available in the App Store) to learn more about each work as you embark on your own self-guided art tour.
Find adventure for all ages from the comfort of your home with these kid-friendly virtual activities, and get inspired to plan your next getaway to Greater Palm Springs!