Greater Palm Springs is known for its plethora of pools and iconic music festivals.  Splash House melds the best parts of both. Founded in 2013 by siblings Tyler and Kelly McLean, the three-day poolside music festival kicks off the first of three party weekends on June 10-12. 
The event has grown into the must-attend event of the summer for fans of dance and electronic music and fans of frolicking in pools. 
The poolside music festival is spread out among three hotels. Renaissance Palm Springs is known as Splash House central with panoramic views of the San Jacinto mountains, fire pits and a huge pool and pool deck with lots of room to roam.  Margaritaville Resort is the mid-century, island-inspired resort named after Jimmy Buffet's iconic song and has a huge pool area and deck which presents a tropical paradise feel.  The Saguaro is known for its signature multi-colored palate and spectacular view of the San Jacinto Mountains - a great place for that dreamy Instagram photo. Each resort has its own vibe, so guests will be able to find a party and atmosphere that suits their tempo.
Host hotel packages for all weekends are sold out, but you can view more places to stay in Greater Palm Springs here. 
Splash House features bathing suit clad music fans splashing in floatie filled pools. Those who are not floating on flamingos, unicorns or donuts, are dancing to performances by DJs and live electronic music artists that, in years past, have been known to send ripples through the water with their bombastic bass beats. 
Diplo, who has performed in the Greater Palm Springs area a variety of times, most recently at Coachella and Stagecoach in April, serves as festival headliner. Other notable acts include Channel Tres - who also performed at the most recent Coachella - Dombresky, Noizu, Hayden James, Walker & Royce, Yung Bae, Manila Killa and Chet Porter.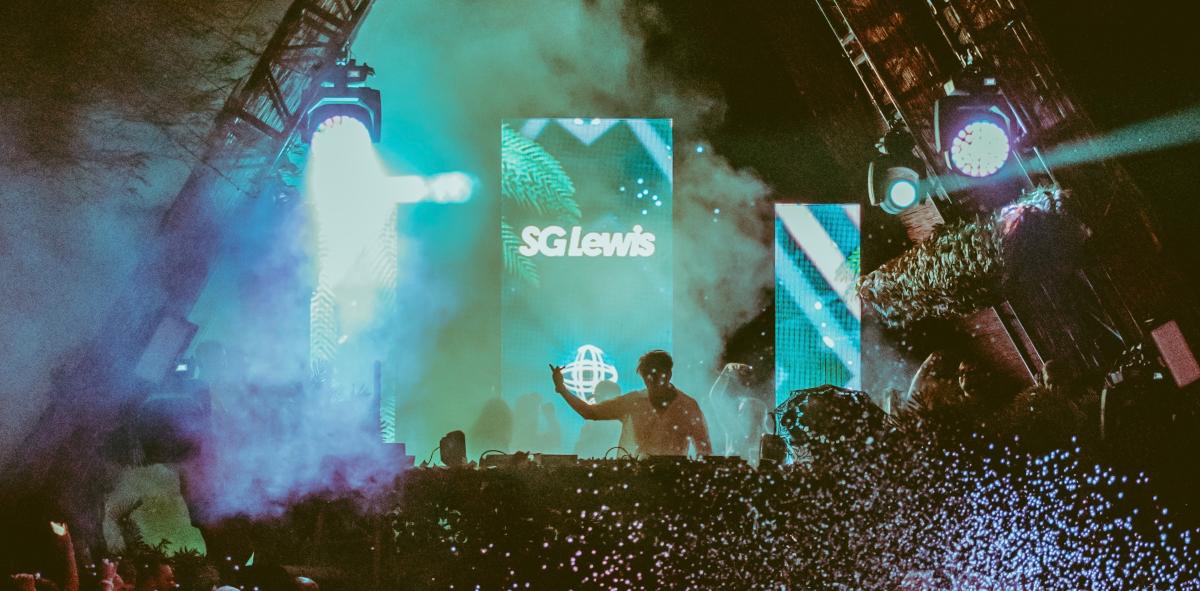 And when the sun goes down, the party shifts from poolside to plane-side with a unique after-hours show at the Palm Springs Air Museum which has a variety of vintage war aircrafts on display. 
On Friday Duke Dumont, a DJ from the UK known for his hit singles "Need U" and "I Got U" performs at the after show. On Saturday it's Finnish DJ Yotto performing on the tarmac at the Air Museum. There is no Sunday night show.
Splash House added a third weekend of pool parties this year returning for a second and third wave of fun from August 12-14 and again August 19-21. 
Splash House Details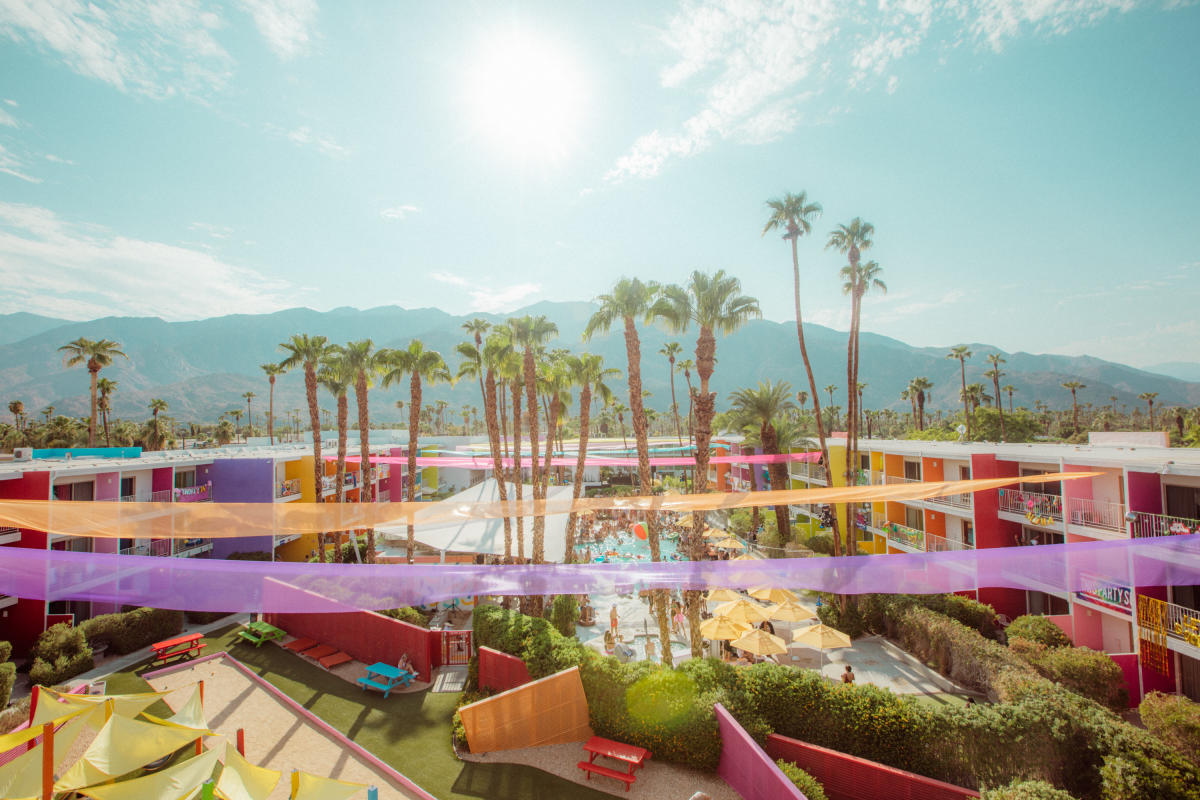 What: A three-day poolside music festival focused on house and disco music.
When: June 10-12, August 12-14, August 19-21. The Pool parties are Saturday and Sunday from noon to sundown. The after-hours parties are Friday and Saturday. 
Where: Poolside at three Greater Palm Springs resorts - The Saguaro, Renaissance Palm Springs and Margaritaville Resort. The after-hours show is at the Palm Springs Air Museum. 
Places to Stay: From hotels to vacation rentals, there is somewhere for everyone to enjoy!
Poolside Acts: Diplo is the headliner and other notable acts include Channel Tres, Dombresky, Noizu, Hayden James, Walker & Royce, Yung Bae, Manila Killa and Chet Porter. Other performers include Amyelle, Curt Reynolds, Fort Romeau, Gene Farris, Hannah Wants, J. Worra, Jerro, Kaivon, Kito, Kyle Walker, Laszewo, Major League DJZ, Maximo, Maxinne, Monki, Pauline Herr, Roosevelt, Sahar Habibi, Secondcity, Shallou, Shermanology, Tom & Collins, Young Franco.
After hours show: At the Palm Springs Air Museum from 9 p.m. to 2 a.m. On Friday Duke Dumont and on Saturday night Yotto performs on the tarmac, plus others. 
Tickets: General Admission "Last Call" tickets are $219 and are good for all day-time venues for the Saturday and Sunday pool parties. Combo "Last Call" Passes are $264 and includes day-time pool parties on Saturday and Sunday and the after hours shows at the Air Museum on Friday and Saturday.  For $70 you can go to only the After Hours events.
Season pass: Splash House is extended to three weekends this year. A season Pass for $479 is good for all three weekends of Splash House - June 10-12, Aug. 12-14 and Aug. 19-21.