The New Year is upon us, which means it's the perfect time to begin new healthy eating habits and explore the fresh food options available in Greater Palm Springs. It's also the perfect time to give ourselves a much-needed break from all the holiday goodness and enjoy fresher, organic options—starting now.
One of the best things about clean eating in the oasis is that there are so many selections to choose from in the Coachella Valley, making it easier to get your veggies, whole grains and greens in.
Read on for our featured guide on fresh and clean eating in Greater Palm Springs, and discover new, delicious food finds that are unique to the oasis and—most importantly—good for your heart, body and soul.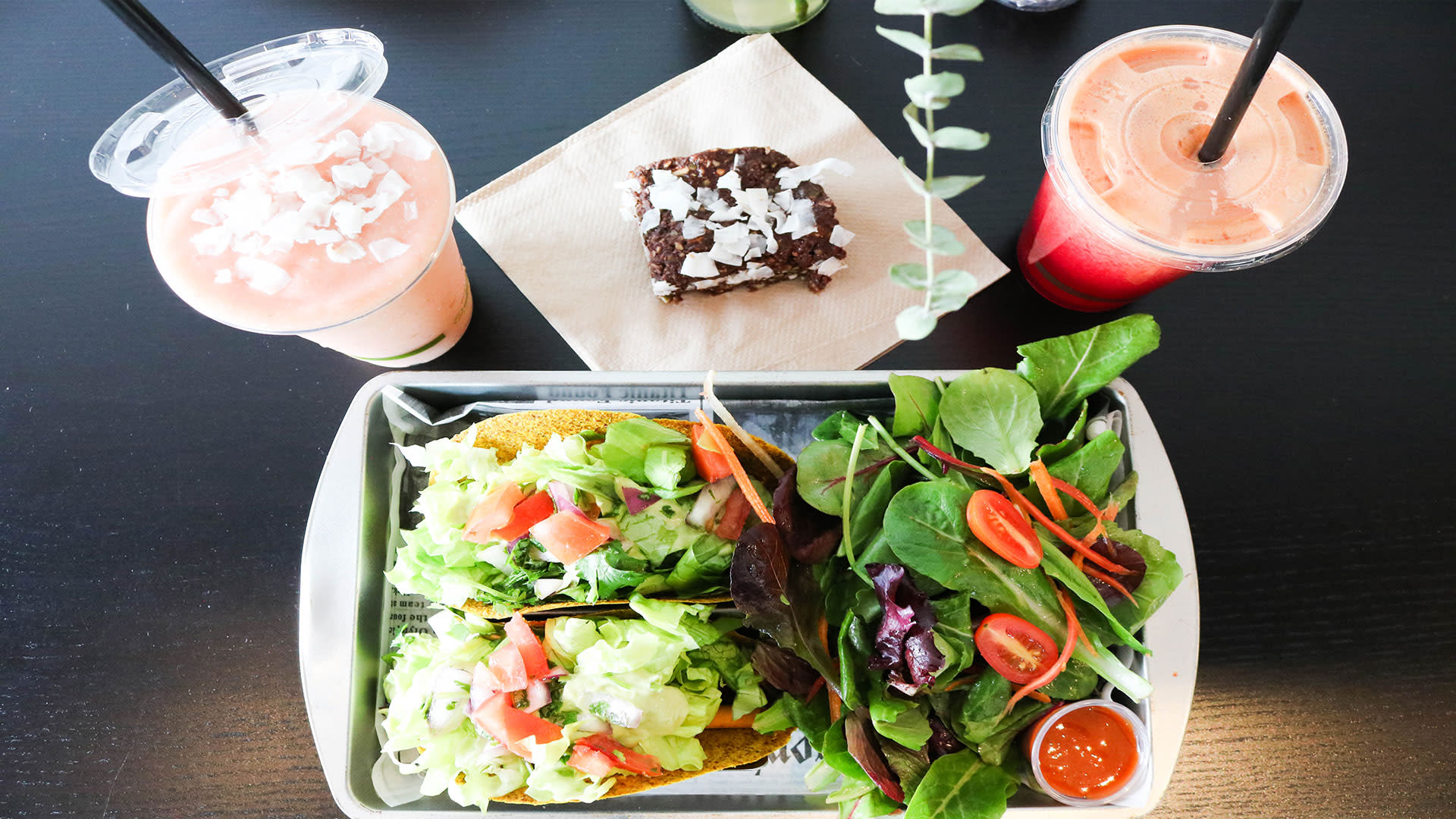 A trendy eatery in downtown Palm Springs, Raw Remedy Organic Juice & Raw Food Bar is changing the way people look at and experience food. The restaurant has come up with an exciting menu, offering guests delicious and original recipes that include made-to-order raw pressed juices, smoothies and acai bowls. Fresh food items are also available for purchase, including veggie burgers, wraps, salads, gazpacho and raw tacos (pictured here).
And if that were not enough, dessert is also on the menu! The shop offers raw vegan cheesecakes, energy bars and their popular house bars, made with honey, mixed tree nuts, raw cacao, dates, oats, cinnamon and goji berries.
You'll never look at vegan cuisine the same way after you try Chef Tanya's Kitchen! Here, going vegan is a foodie adventure, with enticing plant-based foods that make diners fall in love with greens all over again (or for the first time ever). No matter what you try from the kitchen, you're sure to be impressed when experiencing dishes the "Tanya way."
Popular dishes at the restaurant are the El Cubano, a vegan twist on the well-known Cuban sandwich, and the Coachella Forever, a salad medley that creates a festival of goodness in your mouth—and in your stomach.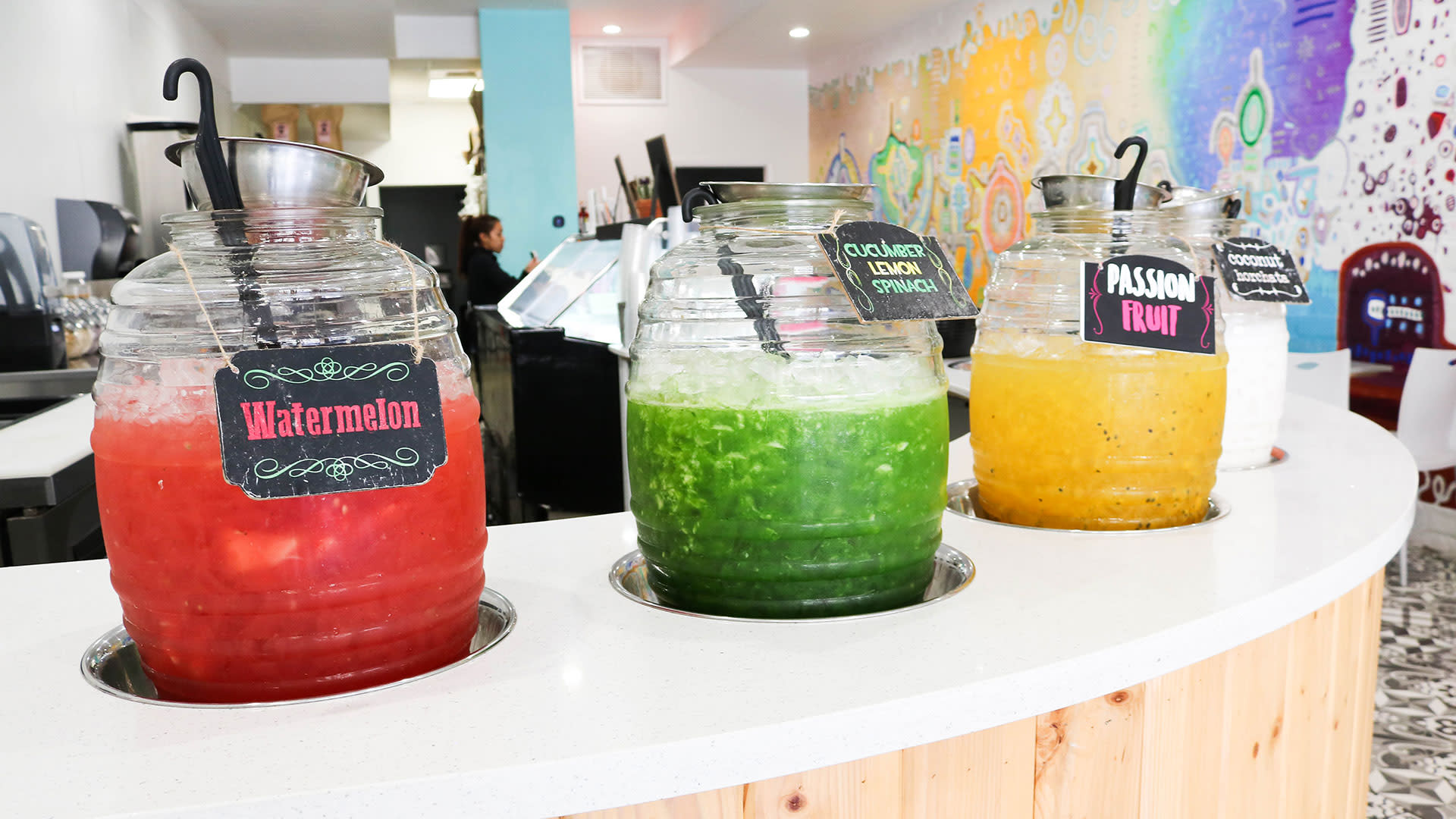 Sipping freshly prepared fruit juices and flavorful Latin "aguas frescas" just got a lot more fun, thanks to the inventive concoctions of Fruit Wonders in downtown Palm Springs. In addition to being a nutritious juice bar, the destination also offers custom vegan and vegetarian options that include fruit popsicles, ice cream, smoothies, vegan cakes and impressive fruit bowls.
Fruit Wonders has quickly become an appealing health food destination for many in Palm Springs, and it's easy to see why. The restaurant offers a warm and inviting atmosphere, providing customers with free samples of their specialty "aguas" upon request, plus informative menu recommendations and information.
This family-owned organic juice bar in Bermuda Dunes caters to healthy eating for all, even offering an affordable kids menu that can be adjusted to fit picky taste buds. The shop also offers personalized juice cleanses and organic bulletproof coffee, a healthy alternative to regular coffee. Everything from juices to smoothies to bowls is made fresh daily from organic ingredients.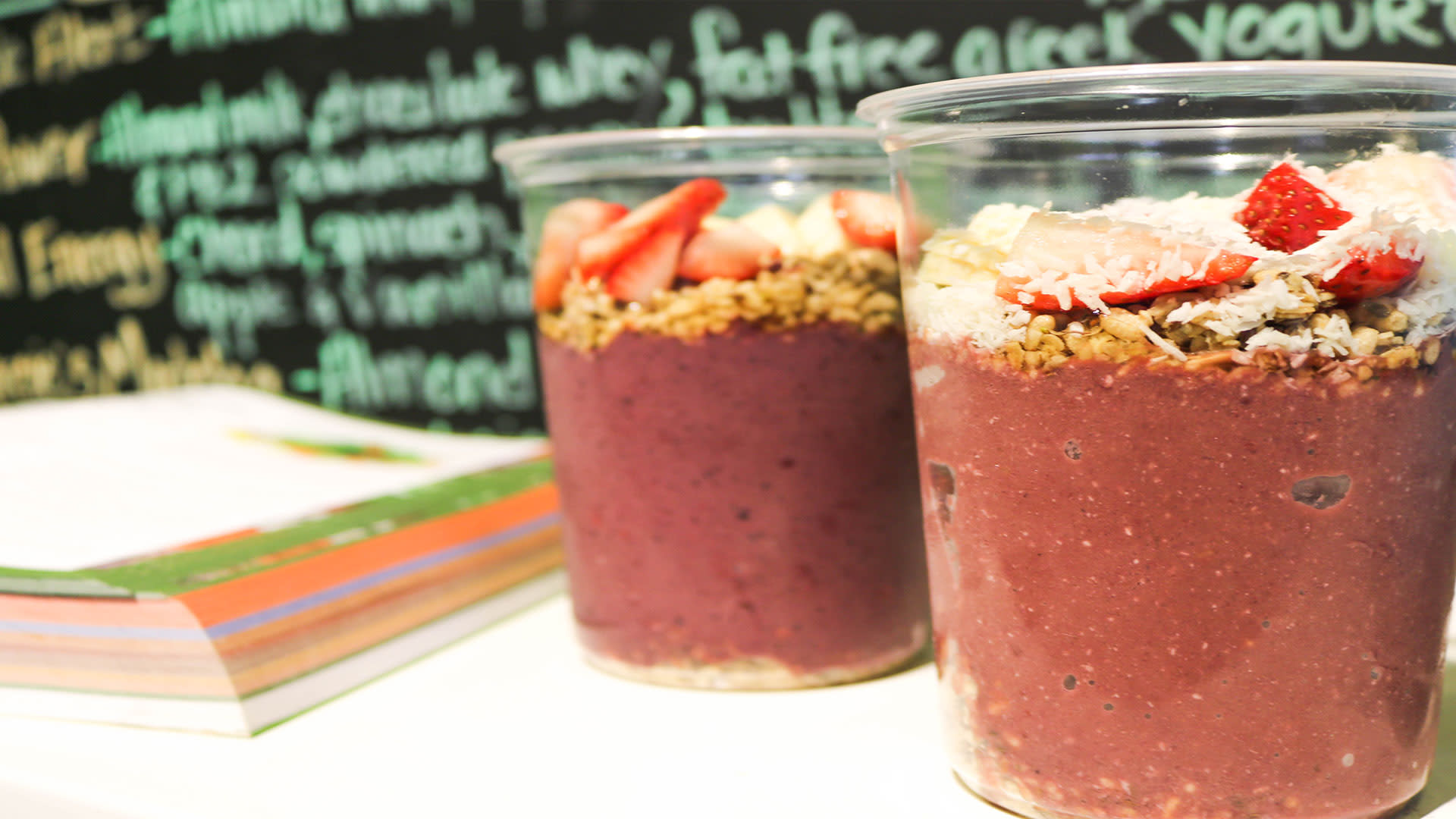 A long-time local favorite for handcrafted organic juices, fresh bowls, green smoothies and healthy snacks, Fresh Juice Bar is a great place to unwind during your stay. The juice bar is known for using all-natural ingredients, including almond milk made from fresh, raw almonds. Fresh Juice Bar also provides patrons clean eats like organic wraps, detox diets and an assortment of protein-rich bars and smoothies.
Fresh Juice Bar has four locations in Greater Palm Springs (Palm Springs, Rancho Mirage, Palm Desert and La Quinta), making their goodies conveniently available almost everywhere in the Coachella Valley.
Wildest Greens is one of the newest restaurants to offer natural, whole foods and farm-fresh organic meals. With a gourmet menu that accommodates all diet types, including raw, vegan, gluten-free, paleo and macrobiotic, the restaurant is exactly what health food aficionados have been looking for in Greater Palm Springs.
Set to open in Palm Desert on January 15, the new eatery will provide cold-pressed juices, organic coffees, tea, beer, wine and house-made kombuchas on tap, as well as "guilt-free" versions of burgers, pizzas, soups, desserts and salads.
Wildest Greens will also be serving clean desserts and nut milks. In addition to a smoothie bar, the restaurant will also offer tonics, cleansers and shooters aimed at detoxifying the body and stimulating fat-burn.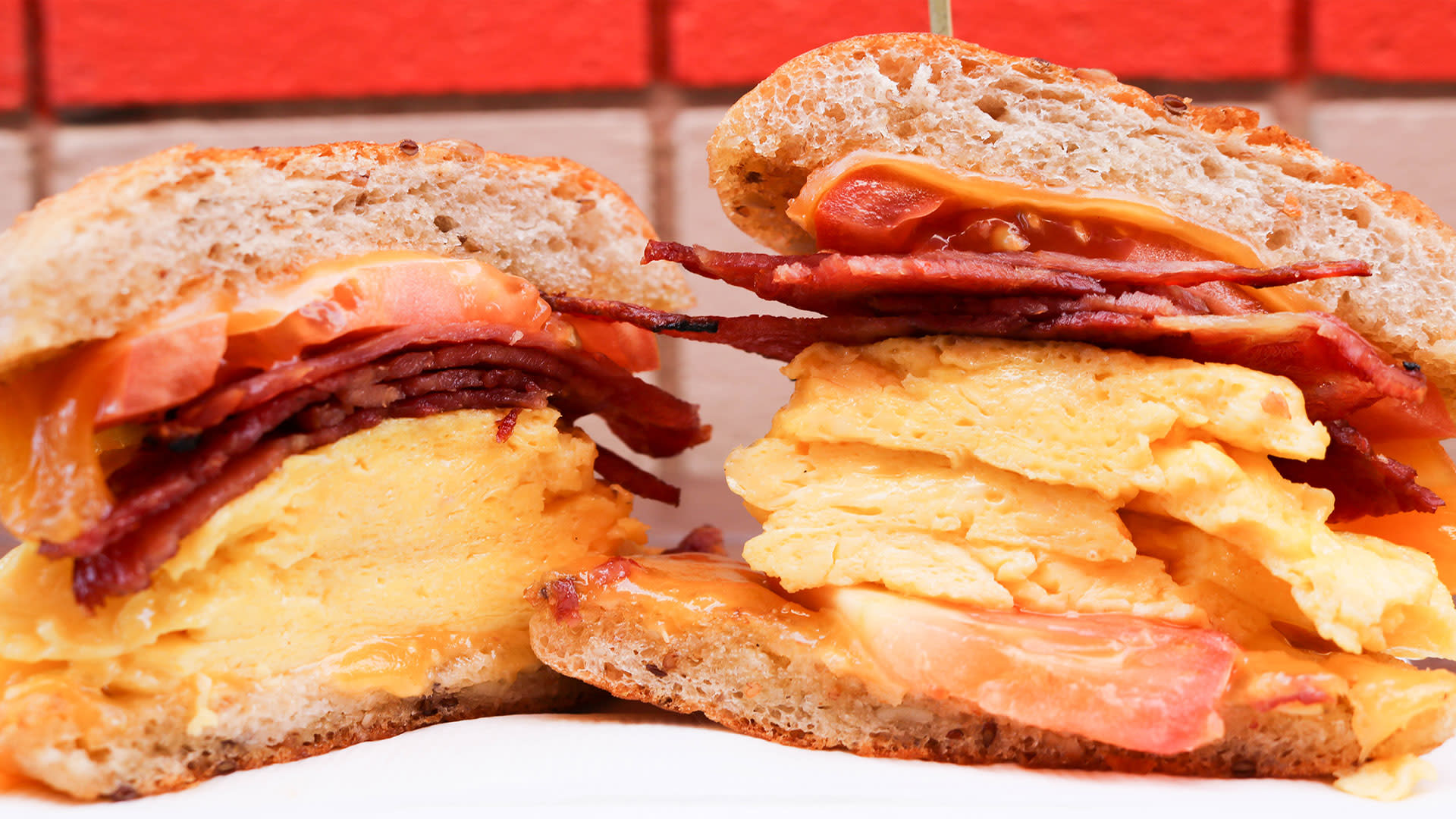 Open for breakfast, lunch and dinner, Palm Greens Café offers all things vegan, vegetarian, organic and gluten-free. Their menu also includes a number of meat options, and all items are free of additives, preservatives and high-fructose corn syrup. Plus, Palm Greens Café makes all of its food in small batches daily, so everything is as fresh and organic as can be.
The café's one-of-a-kind meal options are all hearty, delicious and sure to satisfy the pickiest of eaters. Pictured here is their Breakfast Sandwich, made with your choice of eggs, cheese, tomato, bacon or sausage, and a multigrain brioche bun—a tasty pick to start any morning.
With a focus on providing healthy yet modern food, Chef Lorraine Ornelas' organic café in Palm Desert is ridiculously good. Luscious Lorraine's prepares food with love, which nourishes the body and brightens the soul.
Raw, vegan, vegetarian and organic meat selections are all available on the menu. A couple savory options to try include the Roasted Red Pepper sandwich (filled with red-peppers, zucchini, onion, balsamic glaze, mixed greens, pesto and probiotic almond cheese), as well as the bahn mi-style Bomb Mi Rice Bowl (served with cucumber, grated carrot, radish, jalapeno, green onions, cilantro and Sriracha).
Known for being a popular health food chain, Bowl of Heaven in Palm Desert is the brand's first location in Greater Palm Springs. Bowl of Heaven is known for its antioxidant-loaded acai bowls, made with fresh, frozen and exotic super fruits.
Also on the menu are superfood smoothies, fresh-pressed juices and health bar snacks. The bowls are the star of the menu though, considered to be little tastes of heaven (hence the name). If going for the first time, opt for the Peanut Butter Bowl (made of organic açaí, bananas, strawberries, peanut butter, chocolate almond milk and the store's own proprietary blend of super fruits).
Want more ways to be healthier in the oasis? Check out hikes for every level in Greater Palm Springs.