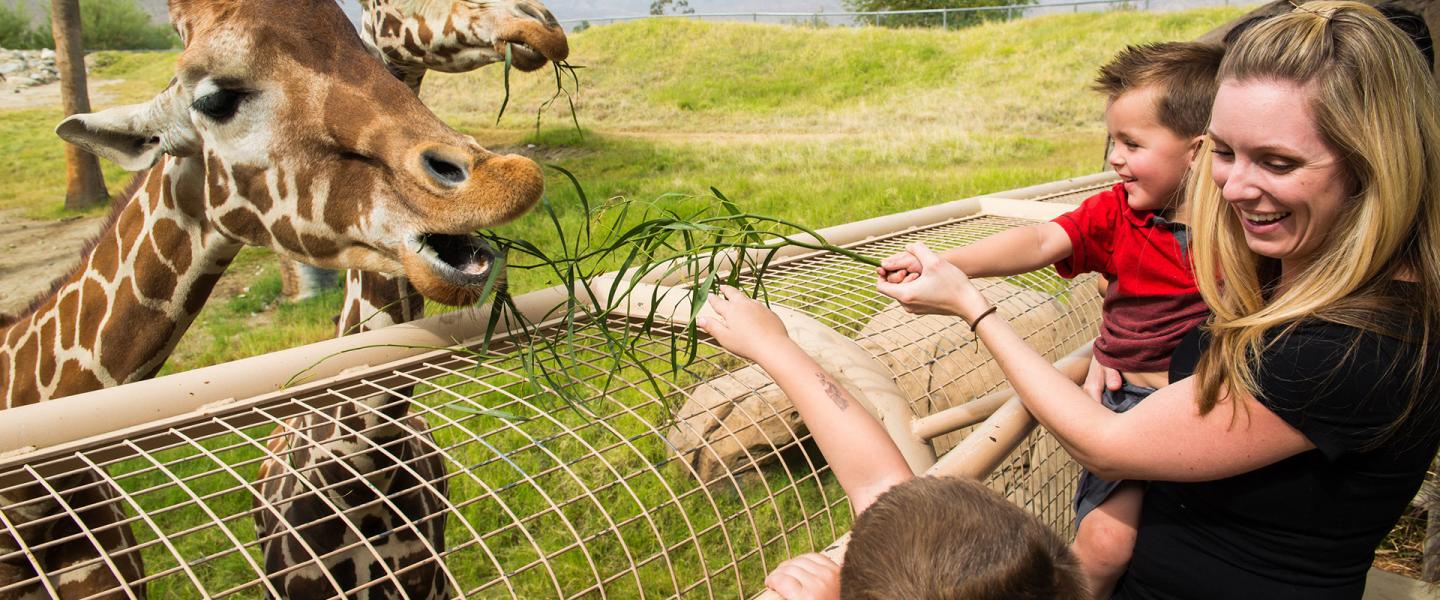 Greater Palm Springs is one giant, sunny playground in paradise for the entire family. Here, an exhilarating spectrum of recreational activities awaits with fun-filled finds for everyone from toddlers to teens – and the young at heart, too! With loads of attractions to keep everyone entertained from sunrise to late night, boredom is simply not an option. Stay as busy as you like or take time to relax poolside at your hotel – either way, memorable family moments are at your fingertips.
If you're not sure where to begin, here are some suggestions for two days of family fun!
DAY ONE:  TAKE A WALK ON THE WILD SIDE
MORNING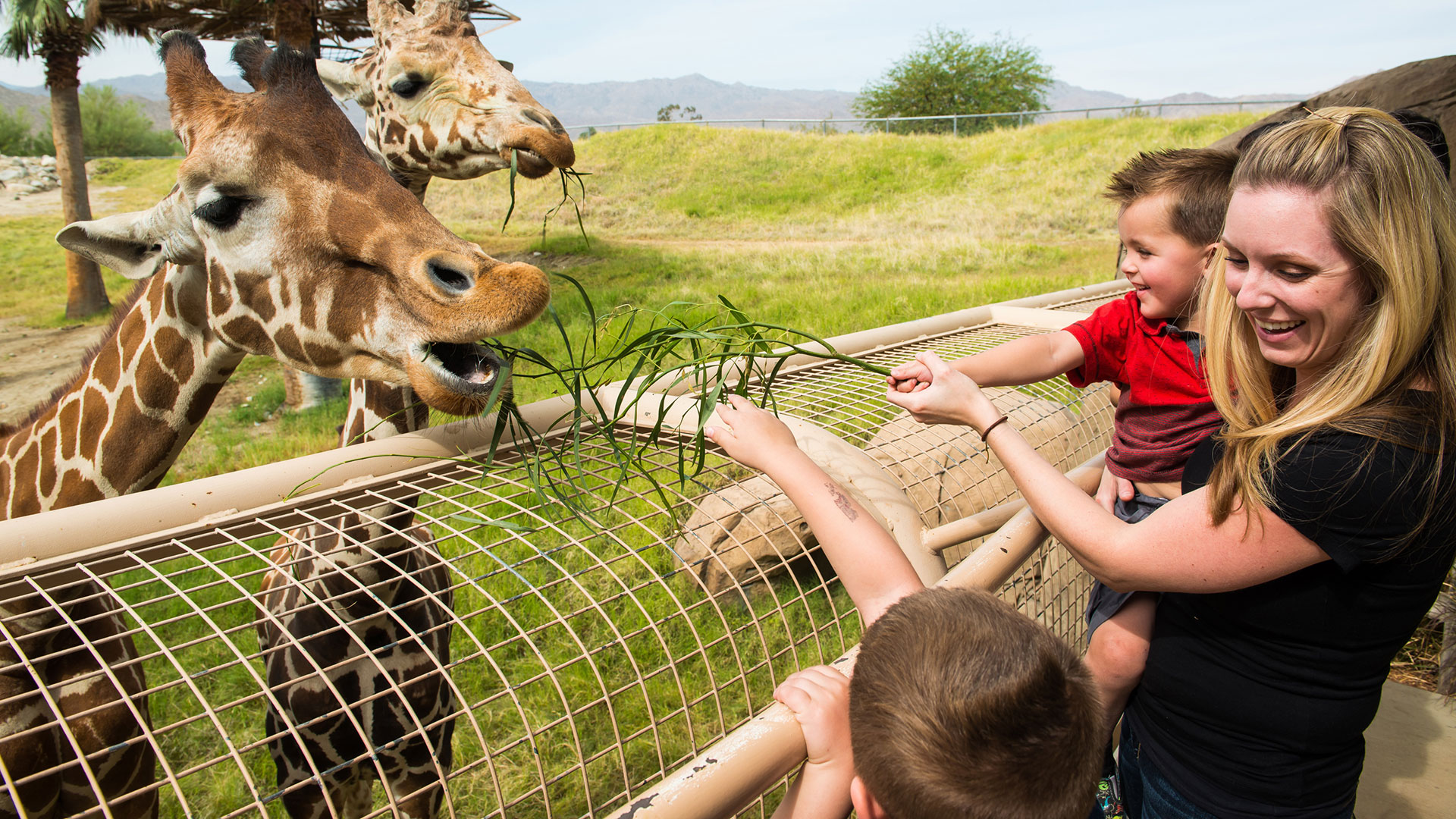 Start your day at a one-of-a-kind family destination: The Living Desert. This scenic 1,200-acre preserve in Palm Desert and Indian Wells is home to more than 450 diverse desert animals and plants. Have lunch in the "African" Village Watutu, watch a Wildlife Wonders show or and have a close-up Animal Encounter.
Don't miss a tour of the state-of-the-art Wildlife Hospital & Conservation Center where viewing windows let visitors learn how the animals are cared for. Special family programs include Park after Dark, ZooCamp and Starry Safari, where the entire family can enjoy overnight camping near wildlife.
AFTERNOON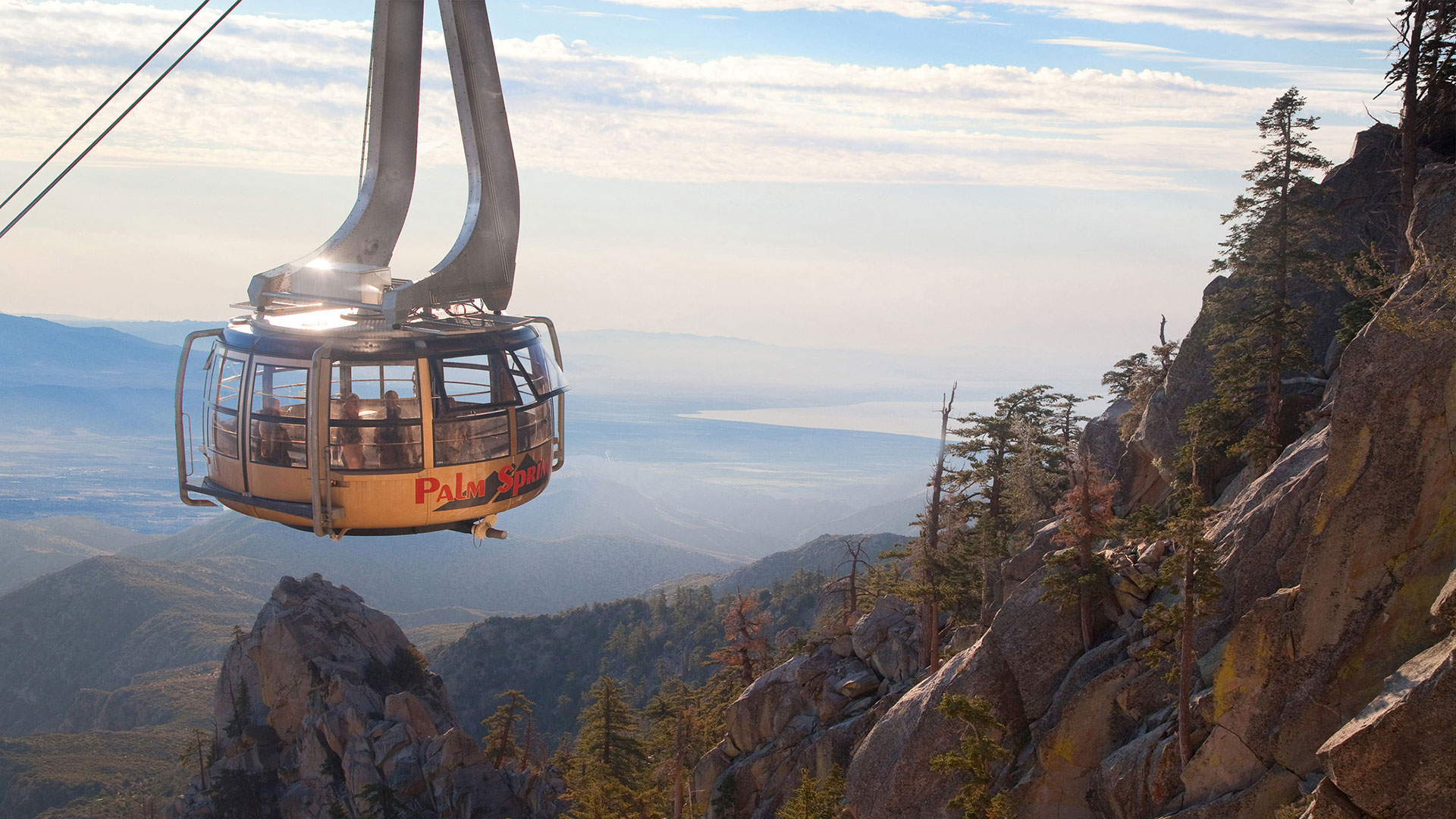 After a morning on the wild side, treat the family to an adventure aboard one of the world's largest tramcars at the Palm Springs Aerial Tramway, an unforgettable 10-minute journey that carries you on a rotating car through five spectacular geological zones. Once you arrive at Mountain Station, you'll be surrounded by the beauty and adventures that await at the Santa Rosa and San Jacinto Mountains National Monument.
At the top, you can dine in restaurants with incredible views of the Coachella Valley below or opt for a picnic where you can truly experience nature's awe. Afterwards, take the family for a walk on the surrounding 54 miles of hiking trails.
If heights aren't your thing, explore a different side of the desert via OffRoad Rentals at Windy Point. Here, kids and parents alike can get their adrenaline fix while zipping up and down the coolest desert sand dunes on a quad ATV.
EVENING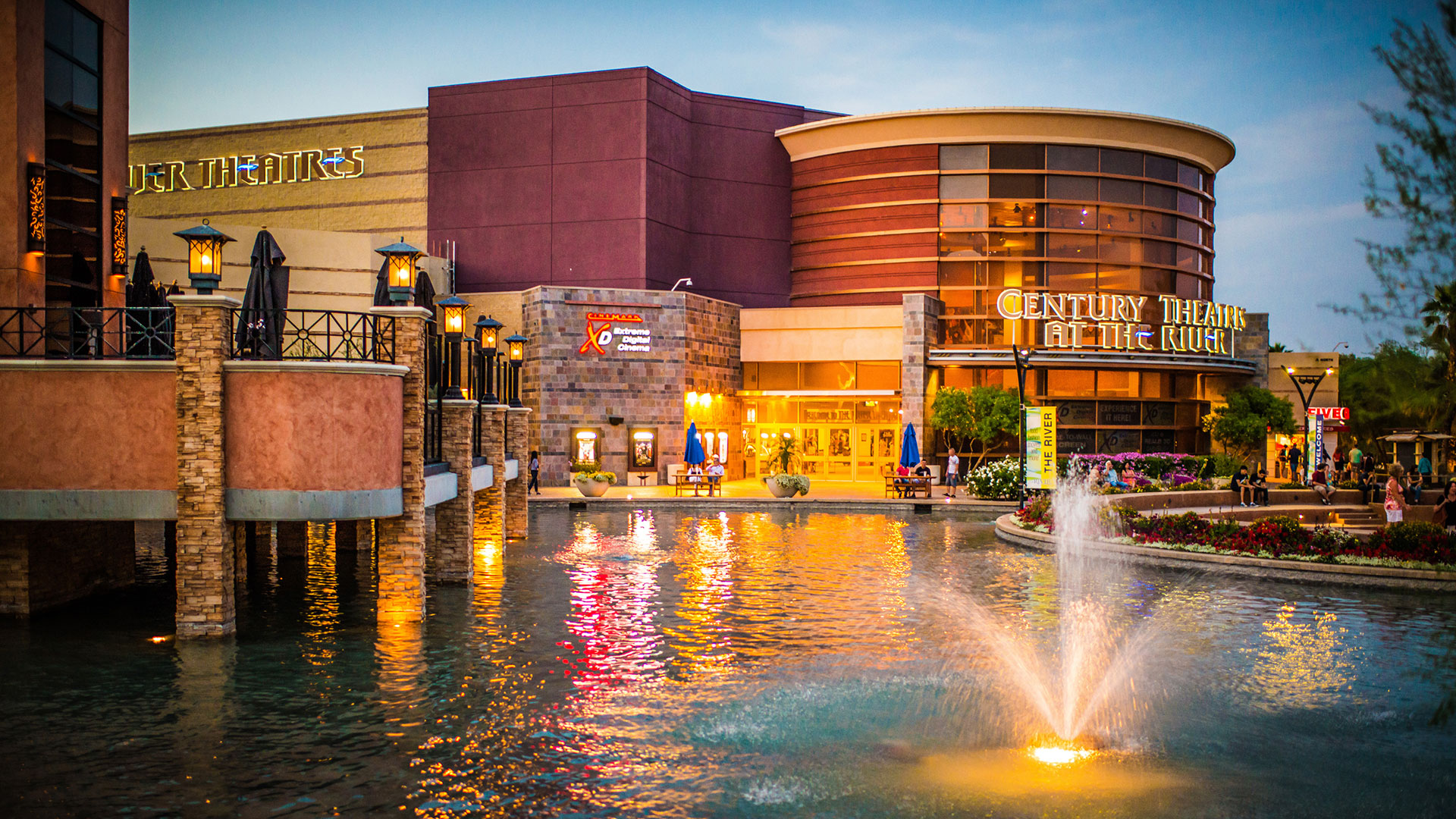 With plenty of options to please even the pickiest eaters, The River in Rancho Mirage is the perfect family-friendly choice for a leisurely bite with the family. After dinner, take in the latest flick at The River's Century Theatres.
DAY TWO: MUSEUM MADNESS
MORNING
Rain is rare in Greater Palm Springs, so there's no need to wait for a rainy day to explore Greater Palm Springs' marvelous museums! The youngest tykes can get hands-on with more than 50 interactive exhibits – including a mini rock-climbing wall – at the Children's Discovery Museum of the Desert in Rancho Mirage.
If there's a history or aircraft enthusiast among you, don't miss a tour of the Palm Springs Air Museum, which houses one of the world's largest collections of still-flying World War II aircraft. On special weekends, visitors can even catch an airshow featuring these historic planes.
Another option for a museum morning is to immerse your family in Native American lore, traditions and crafts at Palm Springs' Agua Caliente Cultural Museum.
EVENING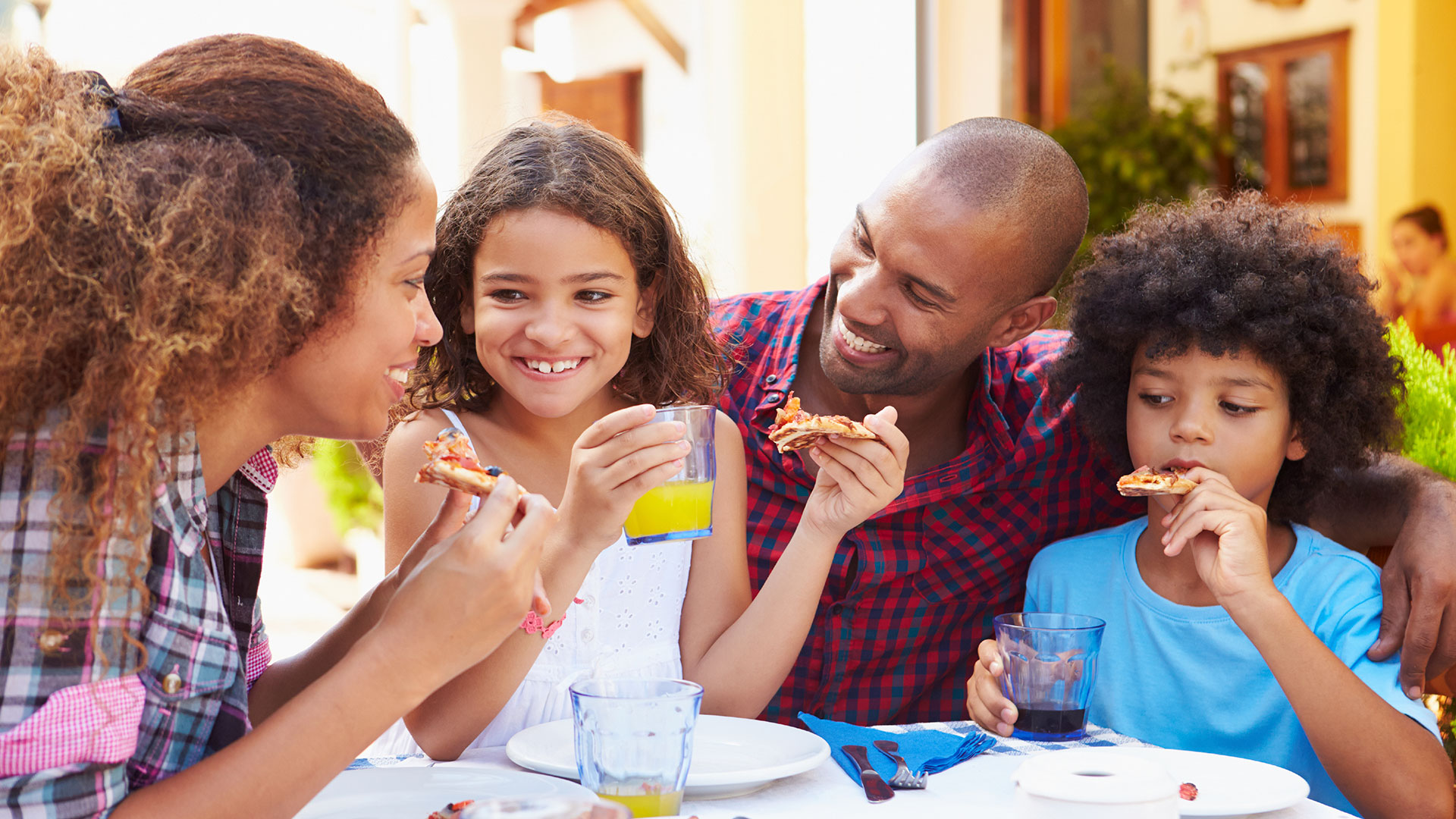 Family-friendly dining options abound no matter where your trip to Greater Palm Springs takes you. Depending on the time of year of your visit, the family can enjoy fun nighttime activities like the winter Wildlights Festival at The Living Desert in December or the Riverside County Fair and National Date Festival in February.
Looking for more family fun? Don't miss these summer chills and thrills in Greater Palm Springs.
Photos courtesy of Chris Miller (Palm Springs Aerial Tramway, The River and The Living Desert).