Family vacations don't have to mean choosing between what mom and dad want or letting the kids have all the fun. In Greater Palm Springs, there are a variety of hotel properties where everyone can relax and enjoy everything the Coachella Valley has to offer. Whether you need kid-friendly food or just ways to keep young minds and hands occupied, these are some of the top family hotels.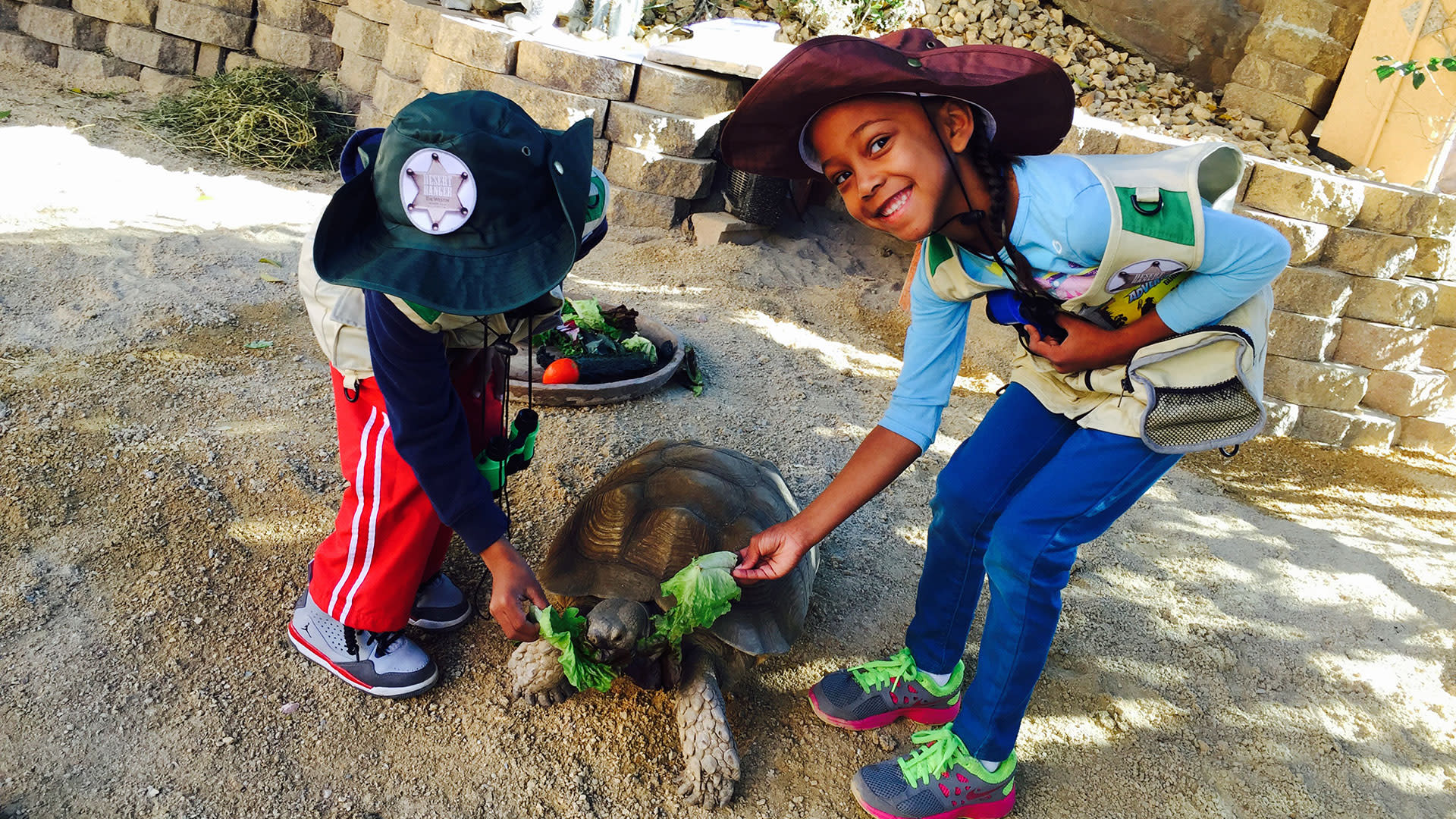 If there's a hotel that could be dubbed the Disneyland of the desert, this might be it. With a host of activities for families and children seven days a week, The Westin Mission Hills is the place to stay if you never want to hear, "I'm bored."
Special Kids Club sessions include crafts and activities, plus options like Kids' Night Out will keep the little ones entertained while mom and dad enjoy date night in one of the hotel's restaurants or bars.
Dive-In Movies feature kid-friendly films shown on an inflatable screen in the pool, plus the Westin Mission Hills also has an array of interesting animals right on site.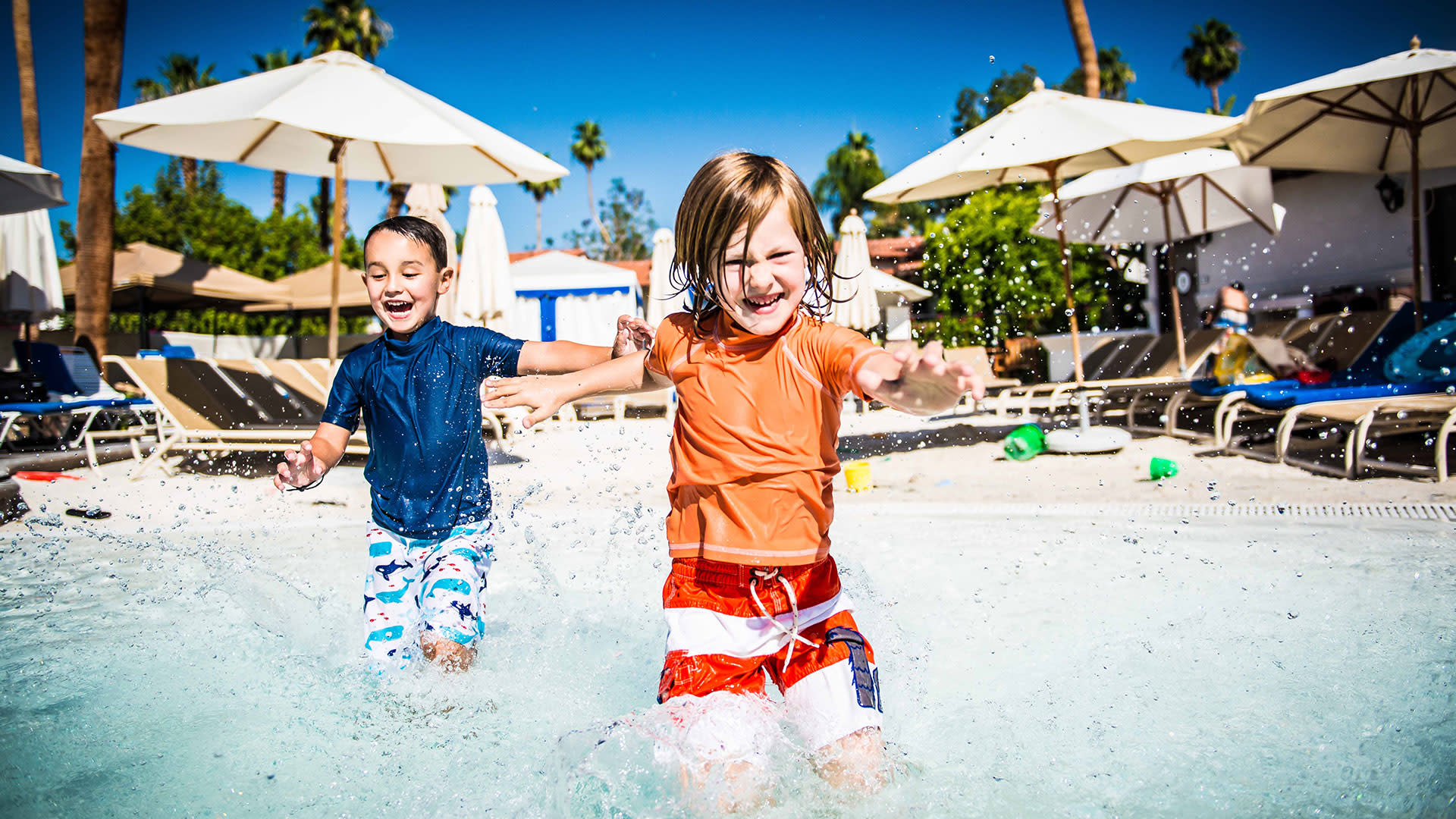 The big draw here is the massive waterpark called Splashtopia. The park has two 100-foot waterslides and is surrounded by a 425-foot lazy river plus a sandy beach, so it's a great place to play.
Special movie nights and "Kidtopia" activities like art projects, crafts and face painting are the best ways to have fun on dry land.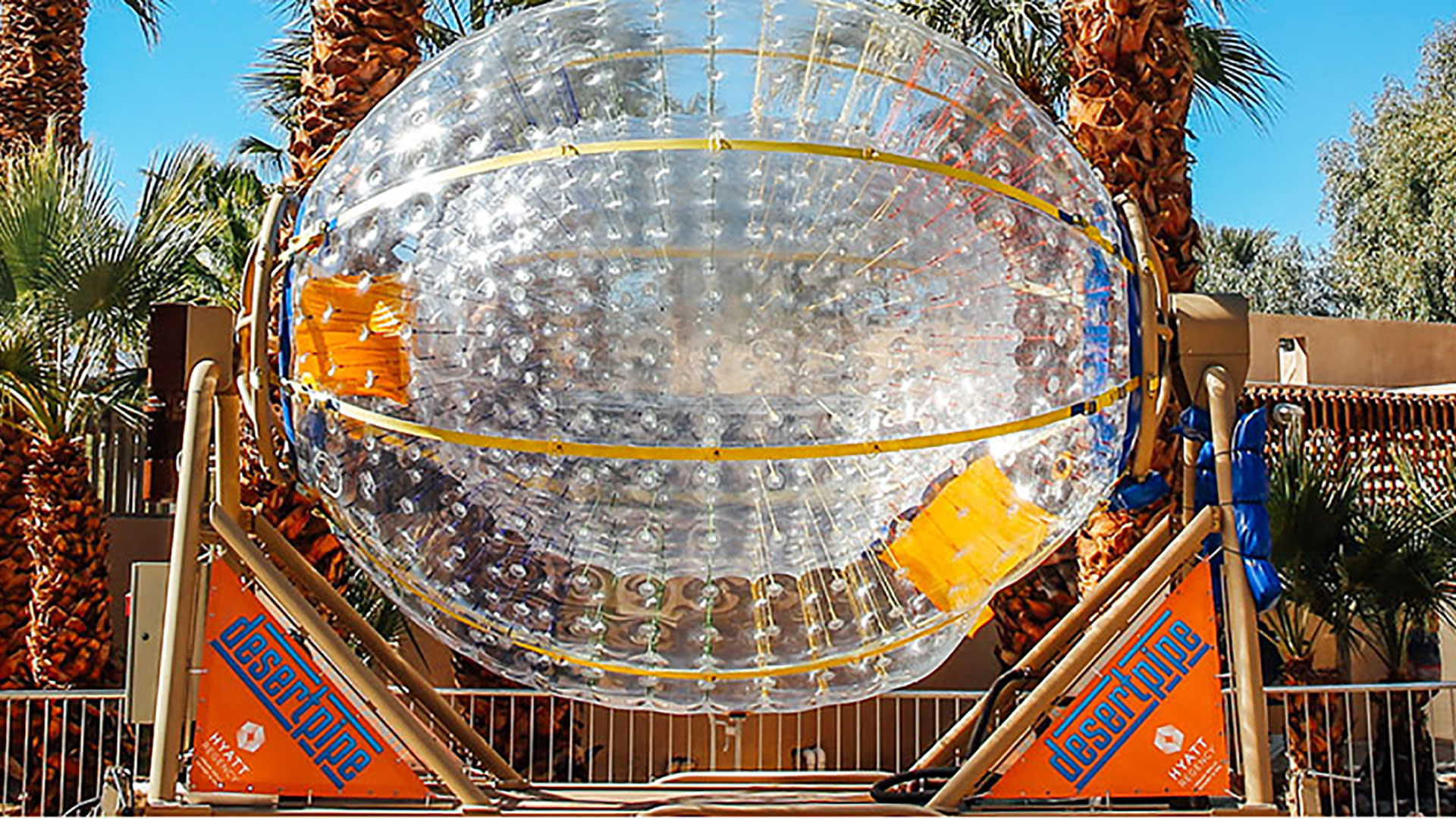 There are plenty of games and activities that families will love here. Whether it's bocce or foosball, ping pong, water sports or enjoying the special family pool and waterslide, there are lots of ways to tucker out the kids. 
Perennial favorites on the property include s'mores roasts and star gazing into the dark desert skies but you'll want to make time for the Desert Pipe, a huge transparent ball suspended in the air that twists and spins like a barrel dancing over Niagara Falls.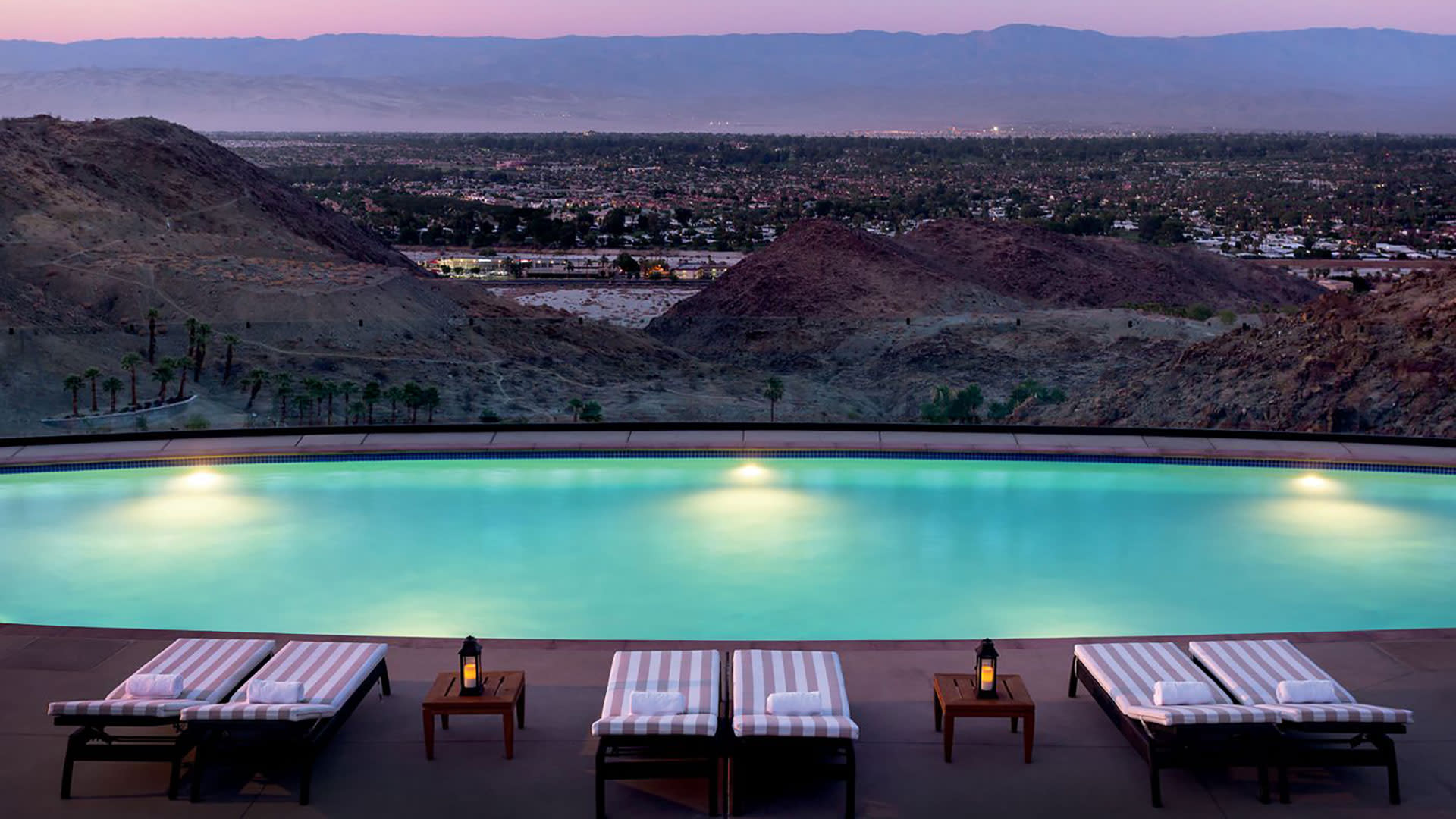 Perched high on the side of a mountain with sweeping Coachella Valley views, The Ritz-Carlton Rancho Mirage is a hotel that will please both the adults and the young ones. The hotel bills itself as ""one of the most kid-friendly family resorts in Palm Springs."
The Ritz Kids program has full-day or half-day supervised care and creative activities designed especially for children from five to 12 years of age. Whether it's painting, movies or feeding the resort's pet lizard, younger children will find all kinds of adventure, while teens can take advantage of the pool table, video games, or head out to the expansive lawn for a game of corn hole or mini golf.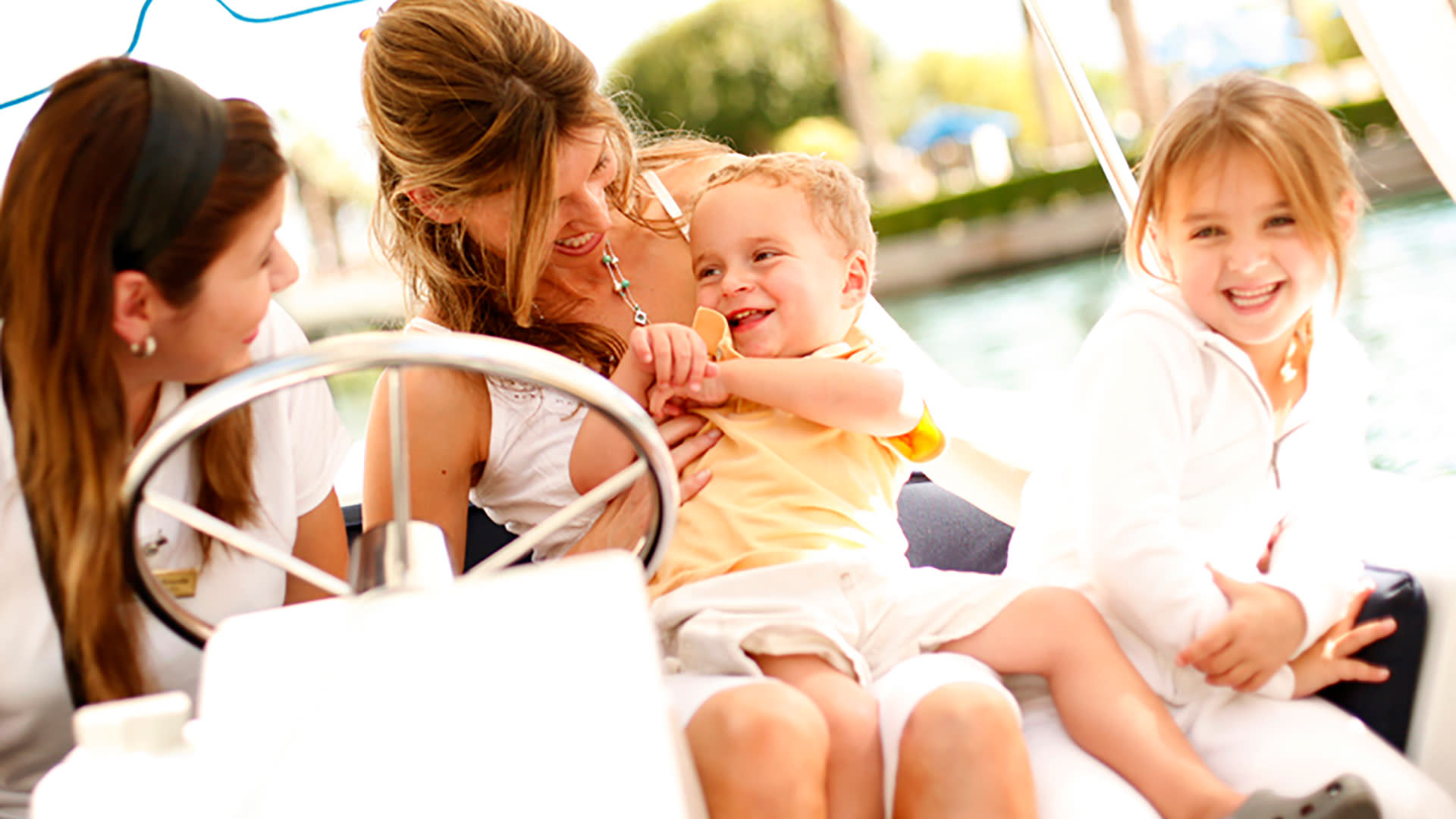 The entertainment here starts in the lobby where children will marvel at the menagerie of seven exotic birds that call the hotel home. An array of pink flamingoes and swans can also be found throughout the property, and daily bird talks mean young visitors can learn about nature while enjoying the resort.
With five pools, plus mini golf and croquet, there are plenty of activities for all ages, and when it comes to mealtime, kid friendly options abound. Young visitors can even dig into an Oreo sundae or hand-stretched pizza delivered via room service while enjoying Netflix or Hulu on the in-room TVs.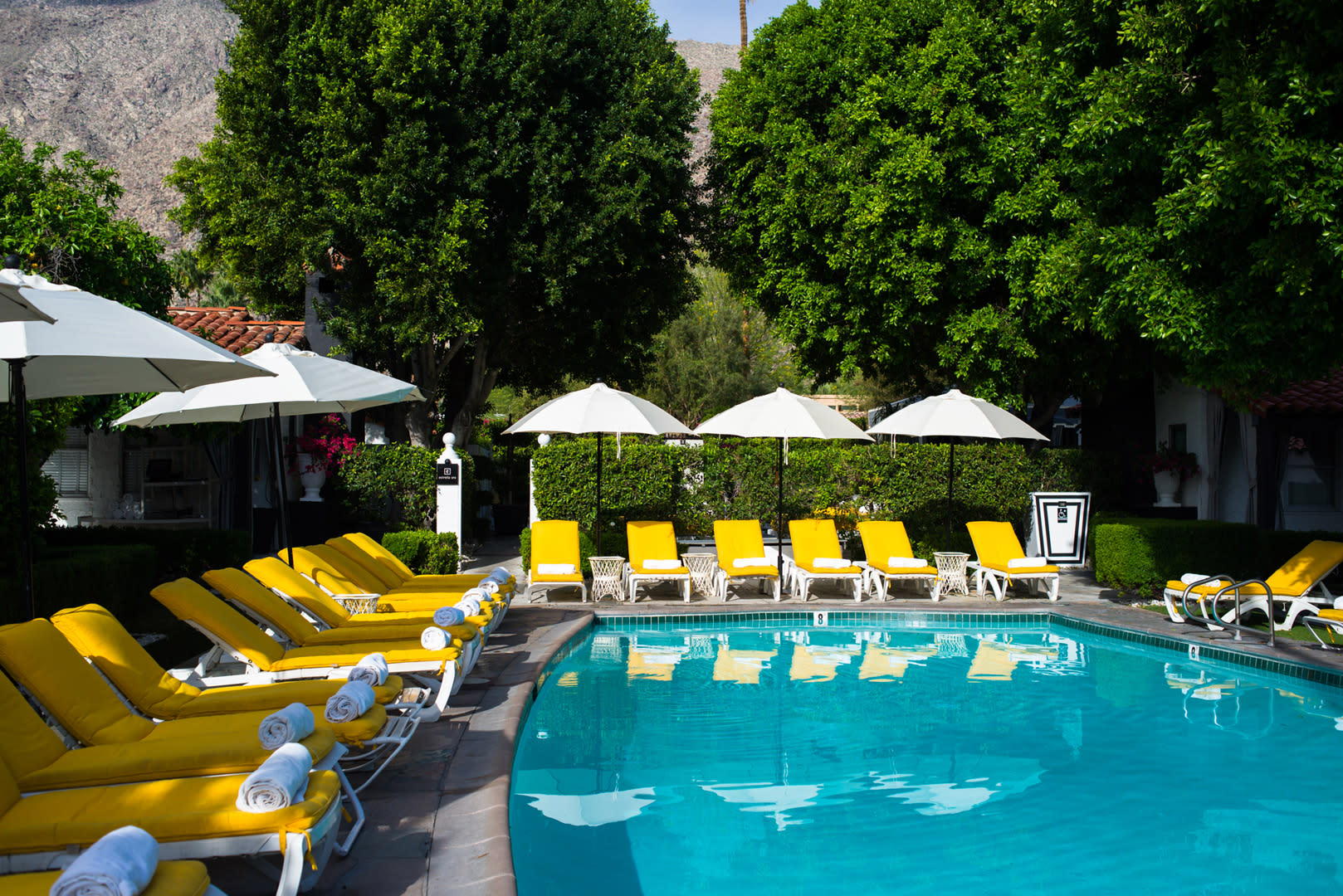 Close to the center of Palm Springs, and sitting on a sprawling property, the Avalon Hotel offers parents a chic getaway while still providing options for kids. The hotel has babysitting available and there's a dedicated kids pool for families on site that's open 24 hours. A variety of lawn games are available and there are bikes families can use to explore, too.  
Family-friendly hotels abound in the Greater Palm Springs area. Whether you want a chic adult getaway that also makes room for the kids, or a dedicated family resort, you've got plenty of choice.
Looking for more options? Check out our full list of Greater Palm Springs hotels.