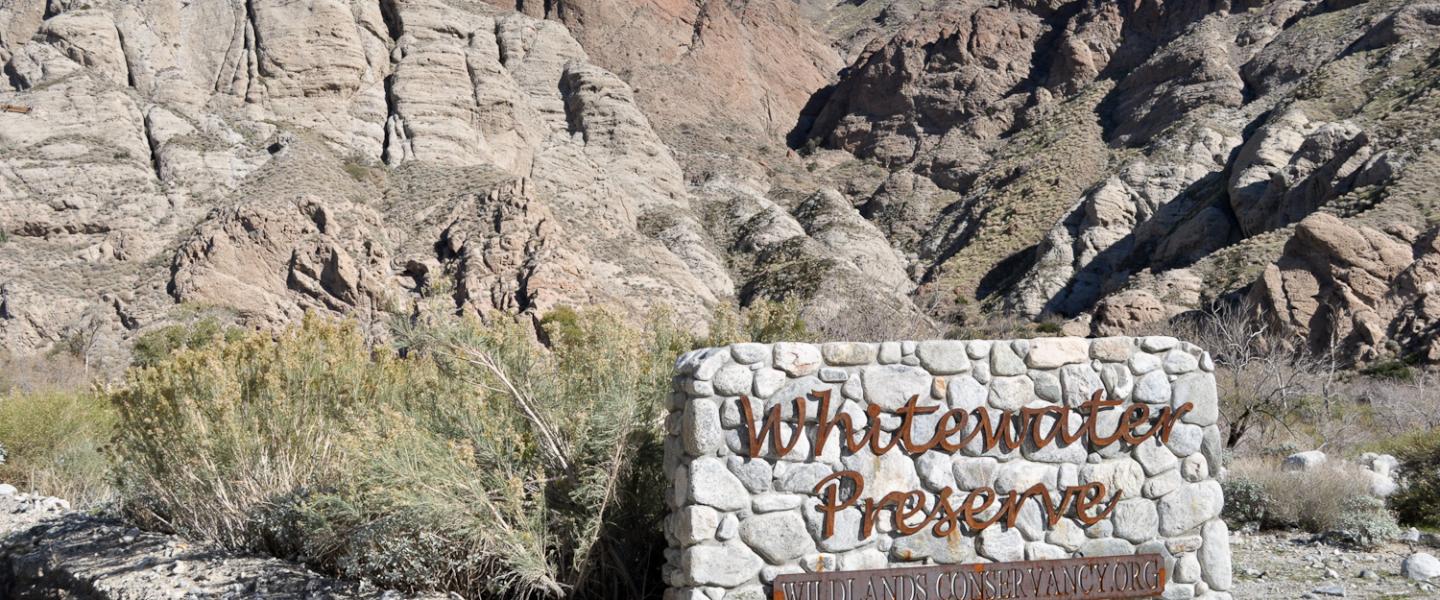 One of the best free spots to cool off in Greater Palm Springs, Whitewater Preserve, offers outdoor fun for the entire family—from hiking and camping to great spots to picnic and kids' activities.
Just beyond a twisty little road off of Highway 10 is Whitewater Preserve, a hidden natural gem. Part of The Wildlands Conservancy, Whitewater Preserve is composed of 2,851 scenic acres and provides trailhead access to the San Gorgonio Wilderness, the Whitewater River and the Pacific Crest Trail. Just a quick half-hour drive from downtown Palm Springs, Whitewater Preserve is the perfect spot to enjoy the beauty of the desert with the whole family.
Whitewater River flows year-round and is the natural home for rainbow trout. Fishing is limited to catch and release programs for kids with all equipment provided. During the summer weekends, the preserve offers free activities for children and their families. Search for more than 216 bird species on early morning bird walks, participate in volunteer projects and create art and nature journals inspired by the preserve. There are also group programs available all year by request, including preservation education programs, desert watershed slide shows, canyon walks and more.
In addition to the beautiful scenery that Whitewater provides, there are ideal spots to picnic, a serene, refreshing swimming hole and access to excellent hiking and day camping. Access to everything is free of charge, but if you plan on hiking or camping, registration with the ranger is mandatory.
The Whitewater Preserve is open daily from 8 a.m. to 5 p.m., with the exception of Thanksgiving, Christmas and New Year's Day, or in the event of dangerous weather conditions. Permits for camping, backcountry trip parking and afterhours hiking are available at the preserve ranger station during open hours, in person or by phone. For additional information or to make a reservation for an interpretive program or the campground, call the preserve at (760) 325-7222.