Does the thought of peering over a cliff make your toes curl? Do you scream and sprint when you see a spider? Fear not! From rock-climbing in Joshua Tree National Park to chopping up live mealworms at a zoo in Palm Desert, activities in Greater Palm Springs will have you waving bye to your phobias in no time. Why? You'll be having too much fun to even think of being afraid.
Challenge: Fear of Heights
With names like "Wonderland of Rocks" and "Walk on the Wild Side," Joshua Tree National Park is a climber's dream. "There are more than 8,000 published routes in the park," says Sabra Purdy, co-owner of Cliffhanger Guides, which, along with Joshua Tree Climbing Guides and other licensed companies, offers guided climbs for all abilities throughout the park. "If a client is scared, we spend a lot of time going over the equipment, maybe going up the rock only 10 or 15 feet," explains Sabra. "We get them to trust their equipment." And when clients conquer fears make it to the top, "they're grinning ear to ear," she adds. Climbs for all levels typically run October through April, and include all equipment.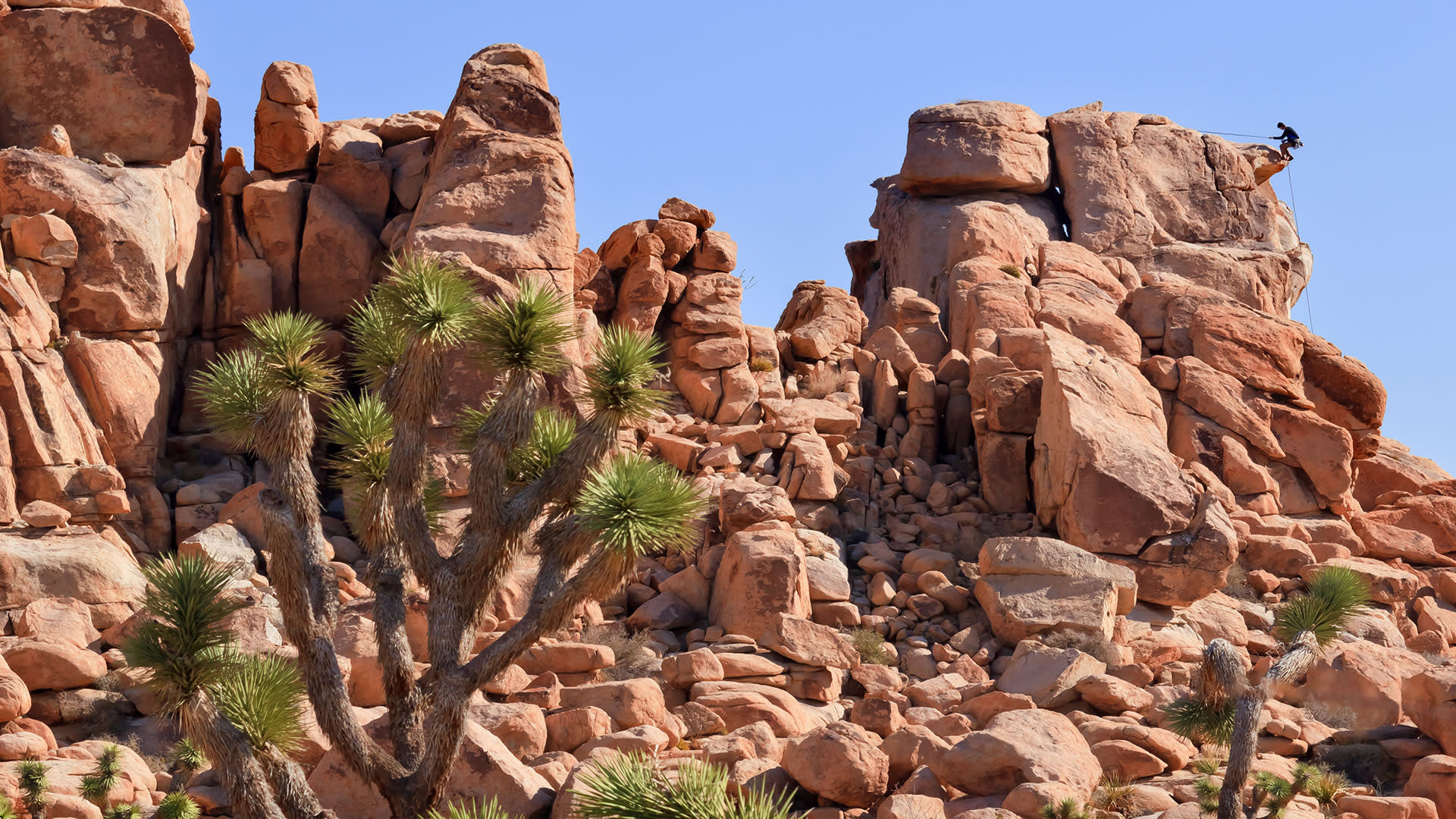 Floating into the sky might freak out some folks, but Will LaPointe of Balloons Above aims to make you feel like you're on top of the world—in a good way—when you take a hot-air balloon ride above the Coachella Valley. "People tell me that they're afraid of heights and then, after the ride, they're the ones who, as soon as we land, are bouncing around and want to call people," says LaPointe, who along with other companies like Fantasy Balloon Flights, offers scenic balloon rides in the Greater Palm Springs region, typically November through April. Breathtaking views help you forget your fears, and the champagne finish doesn't hurt either.
Challenge: Fear of Creepy Crawlies
Wriggling cockroaches and worms might give you the heebie-jeebies, but they're a tasty treat for residents of The Living Desert Zoo & Gardens. Book a Behind-the-Scenes Tour and request a visit to the on-site Commissary, and you'll learn what the compound's roughly 450 different fascinating animals eat—including a squiggling mass of nearly 3 million live insects—plus plenty of rats--per year. Feeling brave? Offer to help prepare food—chopping up live mealworms can't be all bad, can it?
Challenge: Fear of Speed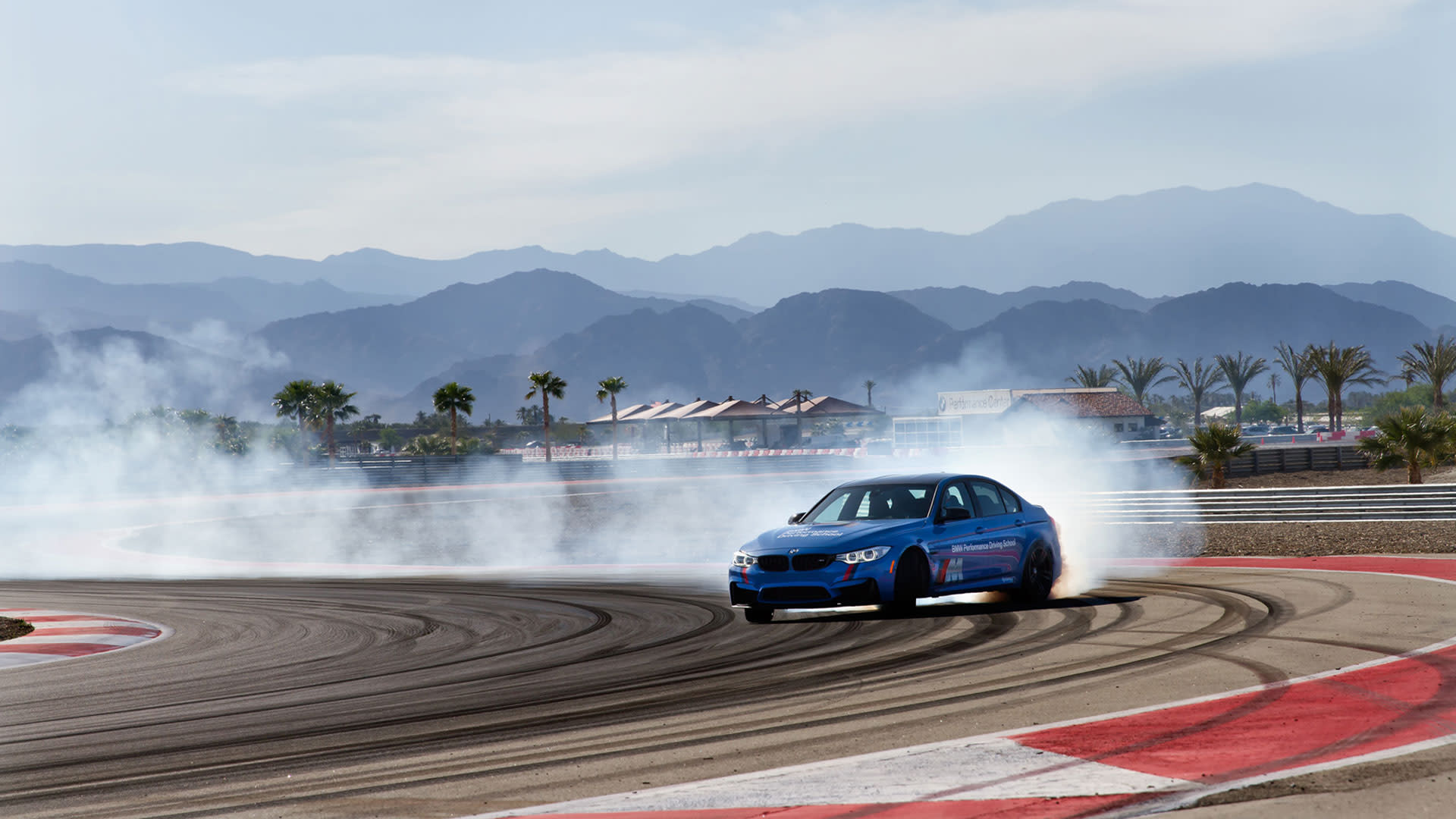 If you prefer the brake pedal over the accelerator, get ready to lose your lead-footed ways. Professional instructors at the BMW Performance Driving School at The Thermal Club, south of Indio, let you take the wheel in a gleaming M Series BMW. With one-on-one instruction and evaluation, they'll show you how well high-performance vehicles can respond to speed and fast breaking, giving you more confidence in your own abilities. So go ahead: squeal those tires. Pump your fist. You just might like it.
Challenge: Fear of Getting Dirty
Compulsive hand-washers, take note. Overcome your phobia by diving right in. Okay, maybe not dive, but plunge up to your neck in a peaty, therapeutic mud bath at Two Bunch Palms, a luxurious mineral-springs resort and spa in Desert Hot Springs. "You rinse off and your skin feels like silk," says the resort's Katie Camarena. Natural peat moss is blended with the region's mineral-rich clay and hot mineral water, a mixture designed to detox and exfoliate your skin. Follow your private bath with a relaxing massage, and we bet you'll change your mind about mud.
Challenge: Fear of Getting Trapped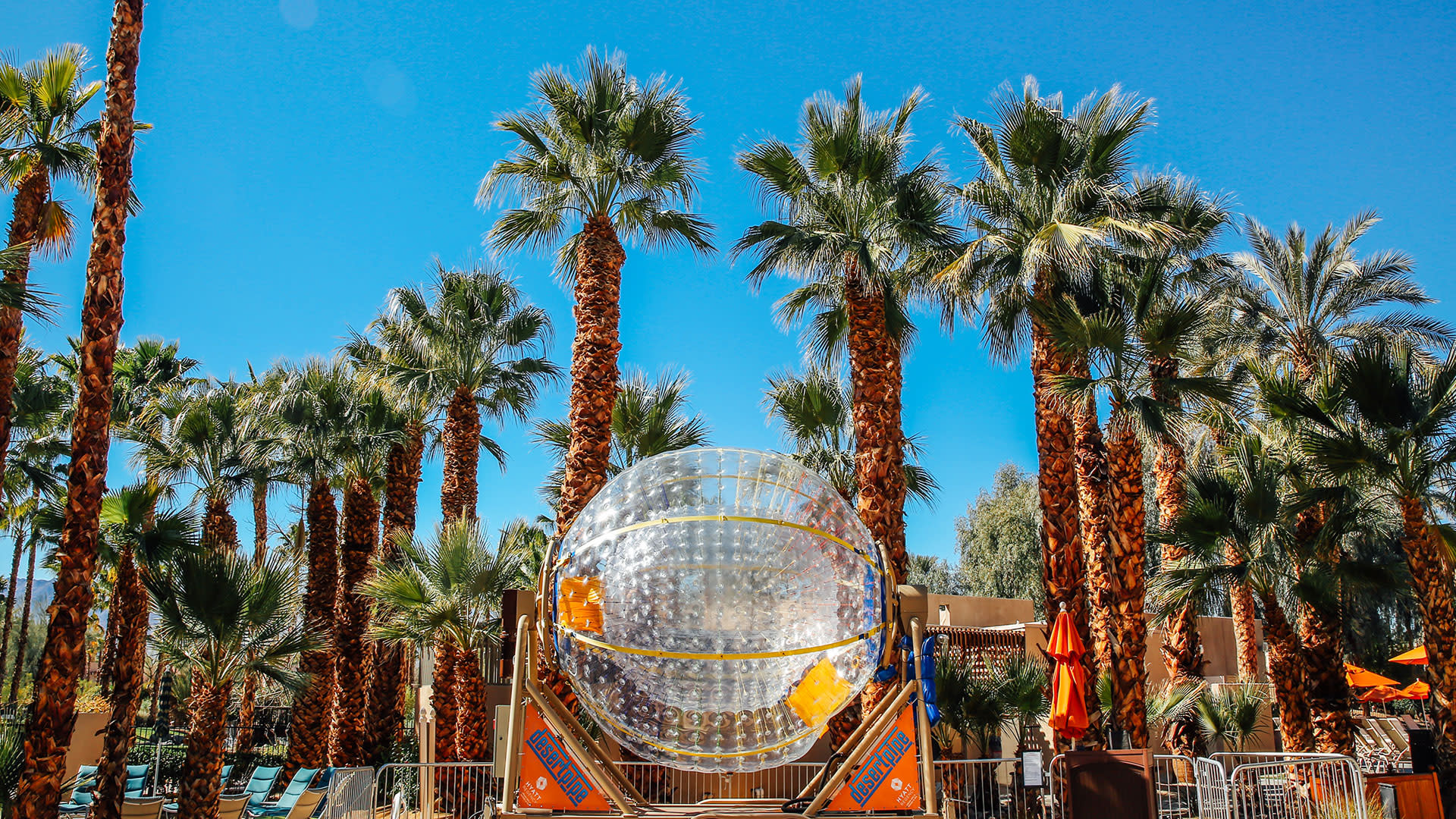 Don your bathing suit and spend 90 seconds slipping, sliding and getting wet—you might not even notice that you can't find the exit. Climb inside the DesertPipe, a 10-foot-tall inflatable ball made of clear plastic that floats in the Main Pool at the Hyatt Regency Indian Wells. Staff shuts the chute behind you (don't worry, there's plenty of air), pumps in fresh water, then you get spinning—so fast that you can surf in place (if you can stay upright). Can't quite figure it out? Just go see it; it's worth watching others have goofy fun, even if you decide to bail.
Challenge: Fear of Flying
Riding in an open cockpit might be your worst nightmare if you aren't a fan of flying, but Kent Thomas of Palm Springs Biplanes is confident he can calm your nerves aboard his classic 1940 Stearman biplane. "Even if they're scared at first, people calm down in just a few minutes," says Ken. "Plus, I'm right behind them in the pilot's seat, so I can see how they're doing with a quick thumbs-up." Mornings tend to be smoothest aboard the steady Stearman, modified to carry up to two passengers on flights of up to one hour. Another plus: you get to look the part in a canvas helmet and goggles straight out of a battle between Snoopy and the Red Baron.
BMW Performance Center Photo Courtesy of Scott Baxter.