Those interested in a summer golf round but tentative to spend four hours in the heat need not fear. Across Greater Palm Springs, a welcome host of shorter golf courses offer the opportunity to keep your game in play, but without the worry of too much fun in the sun.
Along with 2.5-hour rounds (if not less), shorter course golf in the summer provides all the same fun and challenge, while offering lower rates, fewer fuss over tee times and a swift pace of play.
Ready for some par 3 pleasures? Get those irons and wedges prepped for these shorter course plays across Greater Palm Springs.  
Shadow Hills Golf Club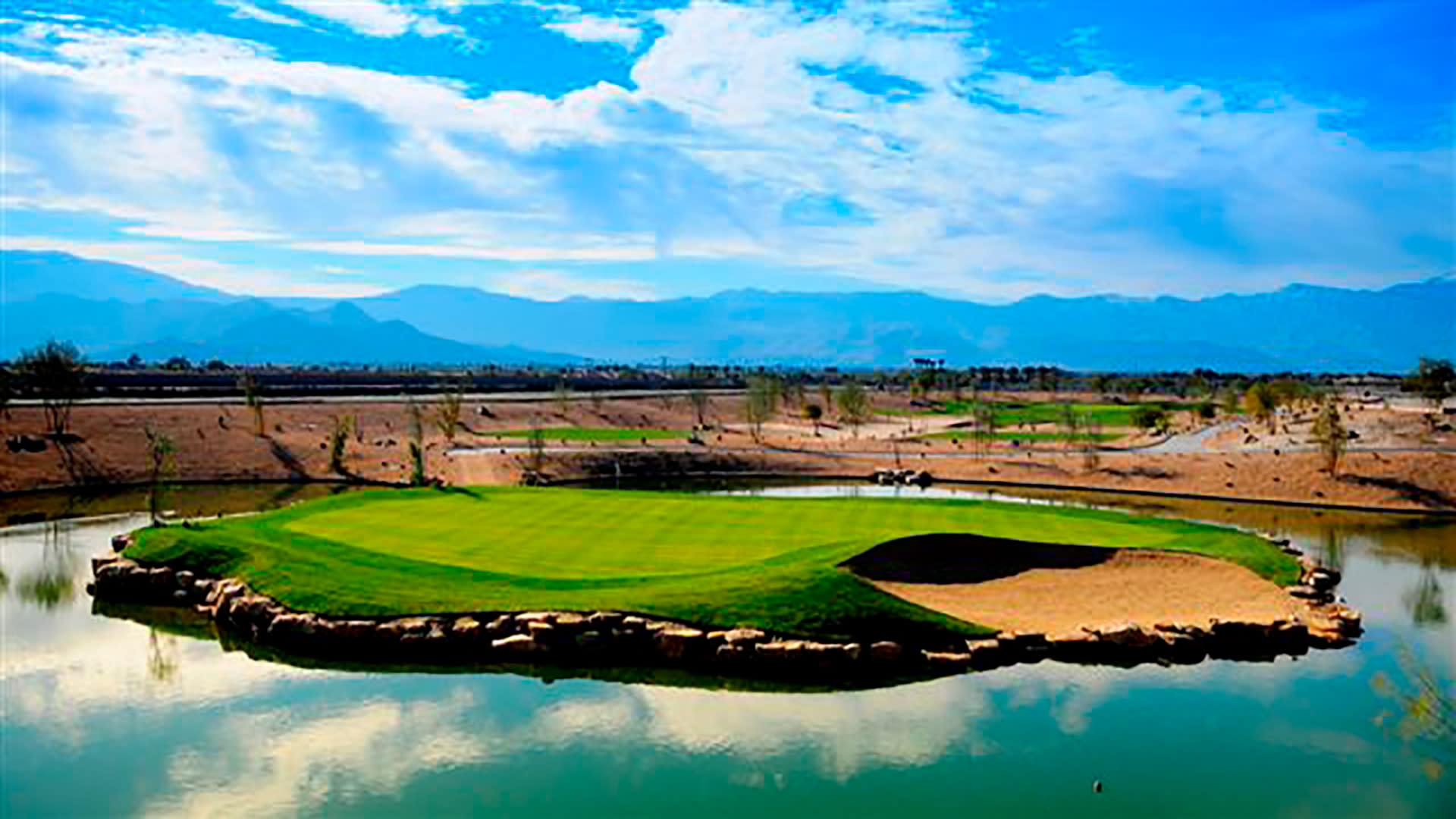 Sister course to the championship South, the Schmidt-Curley designed par-3 North Course at Shadow Hills Golf Club in Indio is no pushover. Water across the 3,000-yard play keeps the focus in-tact, and seven holes charting at 180 yards or more (including three holes at over 200 yards) makes this far more than a simple pitch-and-putt. Ready the accuracy for this course, which proves a terrific tune-up for your lofted irons.
Palm Royale Country Club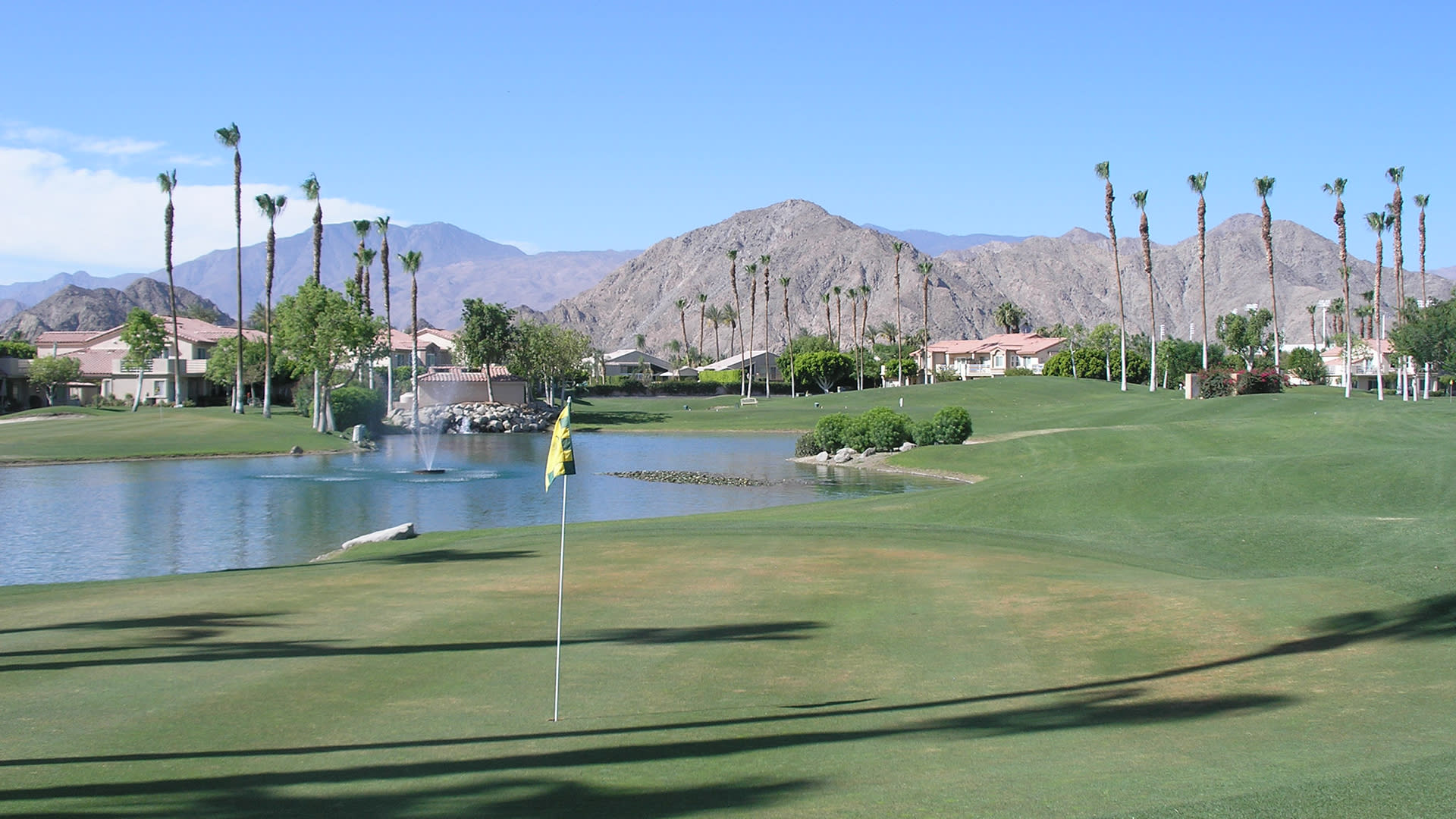 Further par-3 fun can be had at Palm Royale Country Club in La Quinta, where the walking-only track matches good exercise across 2,000 yards of play with a stated need for wedge accuracy. Echoing the King of Waterscapes moniker attributed to prolific desert course designer Ted Robinson, Palm Royal crowns a challenge with water on half the card along with bunkering on every hole.
(Note: During the summer months thru mid-September, Palm Royale works on the honor system. The pro shop is closed, meaning guests sign in and pay in a drop box before teeing off.)
Hawk's Landing Golf Club
Up in the cooler confines of Yucca Valley, Hawk's Landing Golf Club may well be providing a glimpse of golf's future.  Played in a pair of six-hole loops, the 12-hole course may be enjoyed in six, 12 or 18-hole increments (or more for the driven).  Sporting a par-47 card across nearly 4,000 yards of play, the course routes pleasingly through native area and proves a joy to walk. 
And for those seeking to glide around the grounds with a hawk's celerity, know that the course offers GolfBoards, which, after one gets oriented, make a truly fun way to fly across the fairways.
Cimarron Golf Resort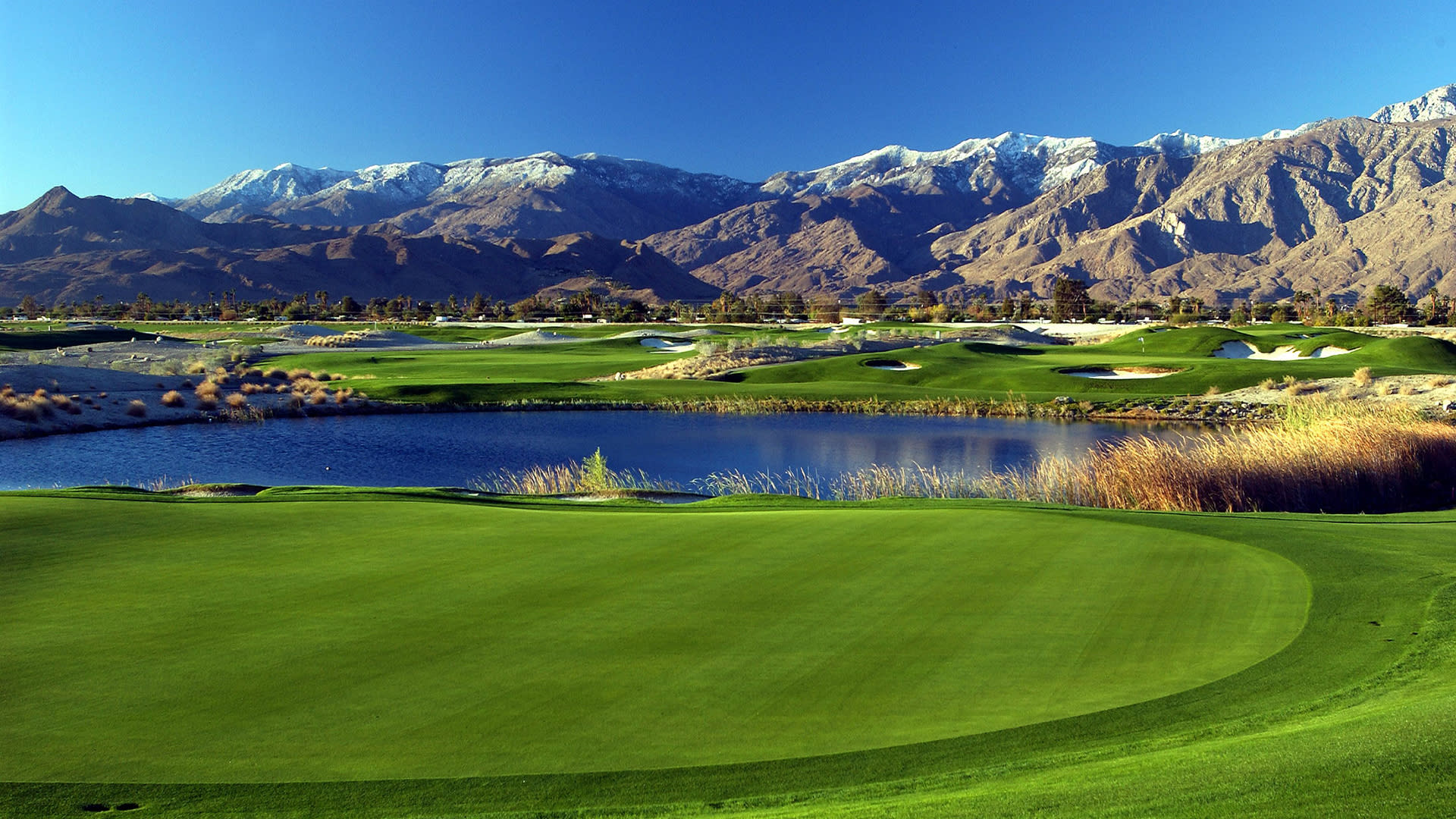 In Palm Springs, the John Fought-designed Pebble Course at Cimarron Golf Resort serves as a fine complement to the resort's championship Boulder Course.  Playing a par-55 card (17 par 3s with a lone par-4), the Pebble tips at 3,020 yards with six holes playing at 175 yards or more, meaning those mid-irons will receive a fine test on the day.  The grounds' open and rugged feel make for a unique playing experience and one that will prove an aesthetic alternate to many desert-style courses in the region.
The Lights at Indio
Formerly known as the Indio Muni, aptly-named The Lights at Indio Golf Course is the valley's only course lit for evening play.  Known to be amongst the longest, 18-hole par-3 courses in the country at over 3,000 yards of play (2,583 from the Red tees), The Lights has long proven a great way for beginners to test their mettle, while still giving veteran players a true challenge.  For low-handicappers, holes 3 and 4 combined for 422 yards of play, equating into an earnest challenge for the best of players.
Swing into more fun with more golf courses in Greater Palm Springs.