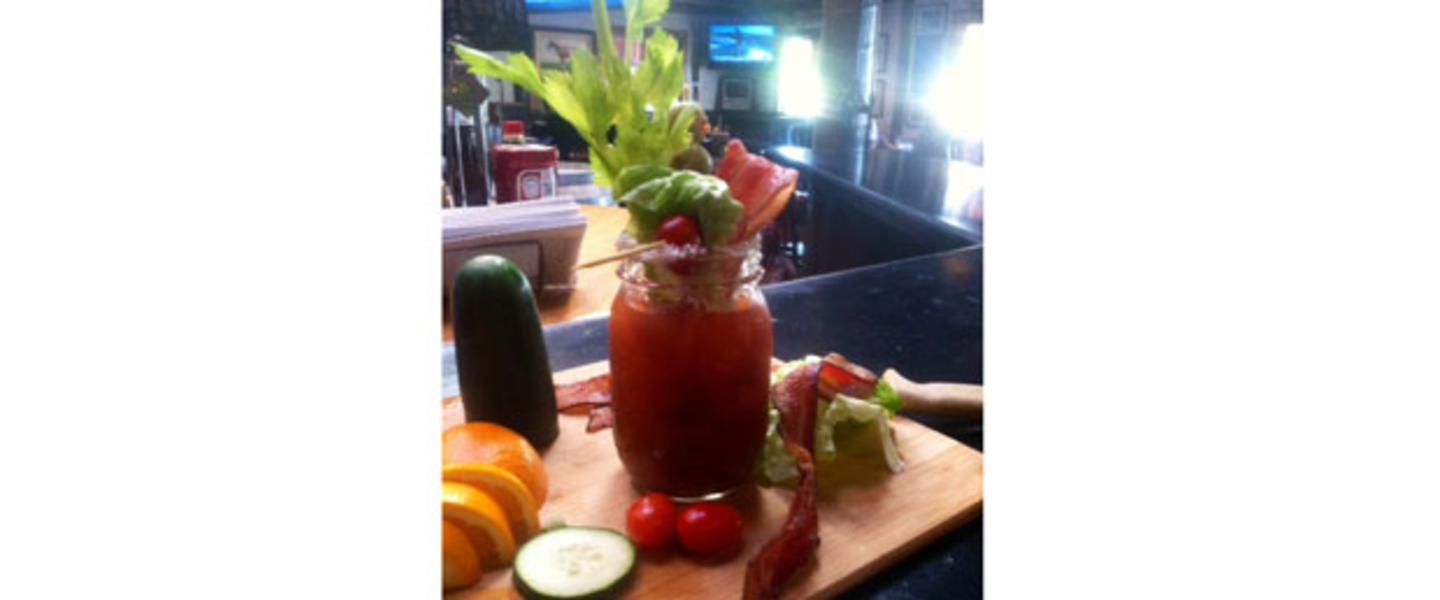 Bar manager and mixologist Brad Doyle at Tack Room Tavern, just steps from the annual Coachella Valley Music & Arts Festival, serves up an innovative take on the classic Bloody Mary.

Making cameos at brunches across the country, the Bloody Mary is a preferred cocktail any time of day at Tack Room Tavern. In fact, their signature BLT Bloody Mary is the flagship cocktail, thanks to the creative twist. Using a measured blend of V8, olive juice, lime juice, horseradish, hot sauce, celery and salt and pepper, Brad adds Absolut Vodka, salts the rim and garnishes the cocktail with a slice of Applewood bacon, a slice of tomato and butter lettuce. "People are always amazed with the unique flavor that comes from our combination of ingredients," says Doyle. "They often refer to the BLT Bloody Mary as one of a kind." Bottom's up! 

Tack Room BLT Bloody Mary:
1 ¼ oz. Absolut Vodka
7oz V8 Juice
½ oz. Olive Juice
¼ oz. Fresh Lime Juice
1 tsp Raw Horseradish 
1 tsp Hot Sauce
Dash of Celery Salt
Dash of Pepper

Garnish:
1 Slice Applewood Bacon
1 Tomato (sliced or cherry)
1 Leaf Butter Lettuce
Directions: Mix all ingredients and shake vigorously. Pour over ice in a salted mason jar. Garnish with slice of bacon, tomato and butter lettuce.

Make it a Coachella weekend to remember at one of these hotels in Indio.