The Greater Palm Springs area is full of world-class spas offering everything from a dip in local mineral waters to the ultimate in luxury pampering. However, those who have never visited a spa might not know what to expect the first time. Here's everything you need to know to make the most of your spa experience.
Book Your Services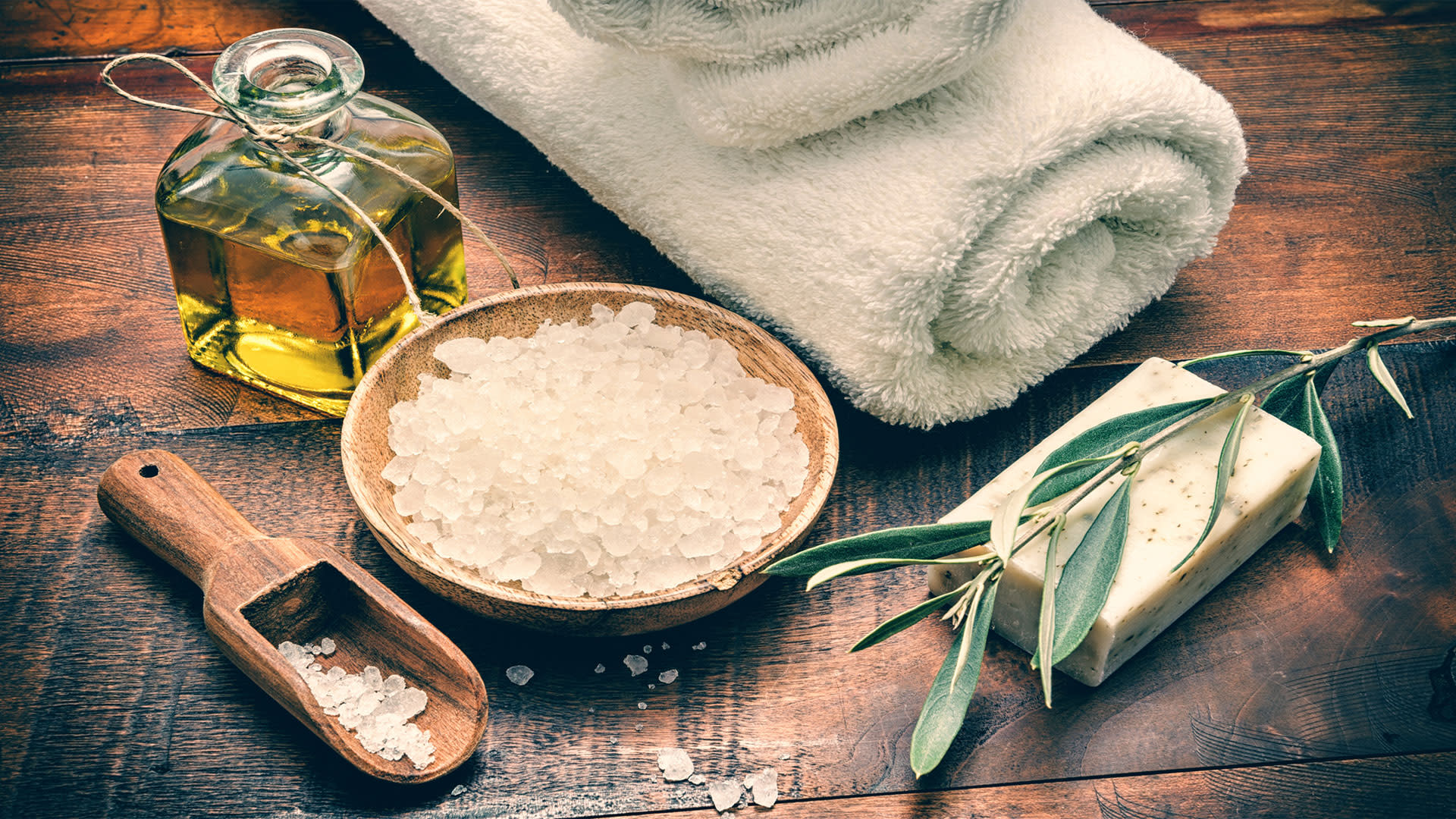 What type of spa experience you are looking for? Do you simply want access to the spa's facilities, such as the steam room and sauna? Then ask for a day spa pass. If you are looking to combine a visit to the facilities with a treatment, such as a massage, a facial, or a body wrap, then book a spa package. Many spas offer packages combining two or more treatments, but most will allow you to select your treatments a la carte.
It's always a good idea to let the spa know if you have any special requests, injuries, or health concerns when you call to book your appointment. That way, they can match you with the therapist best suited to your needs.
When You Arrive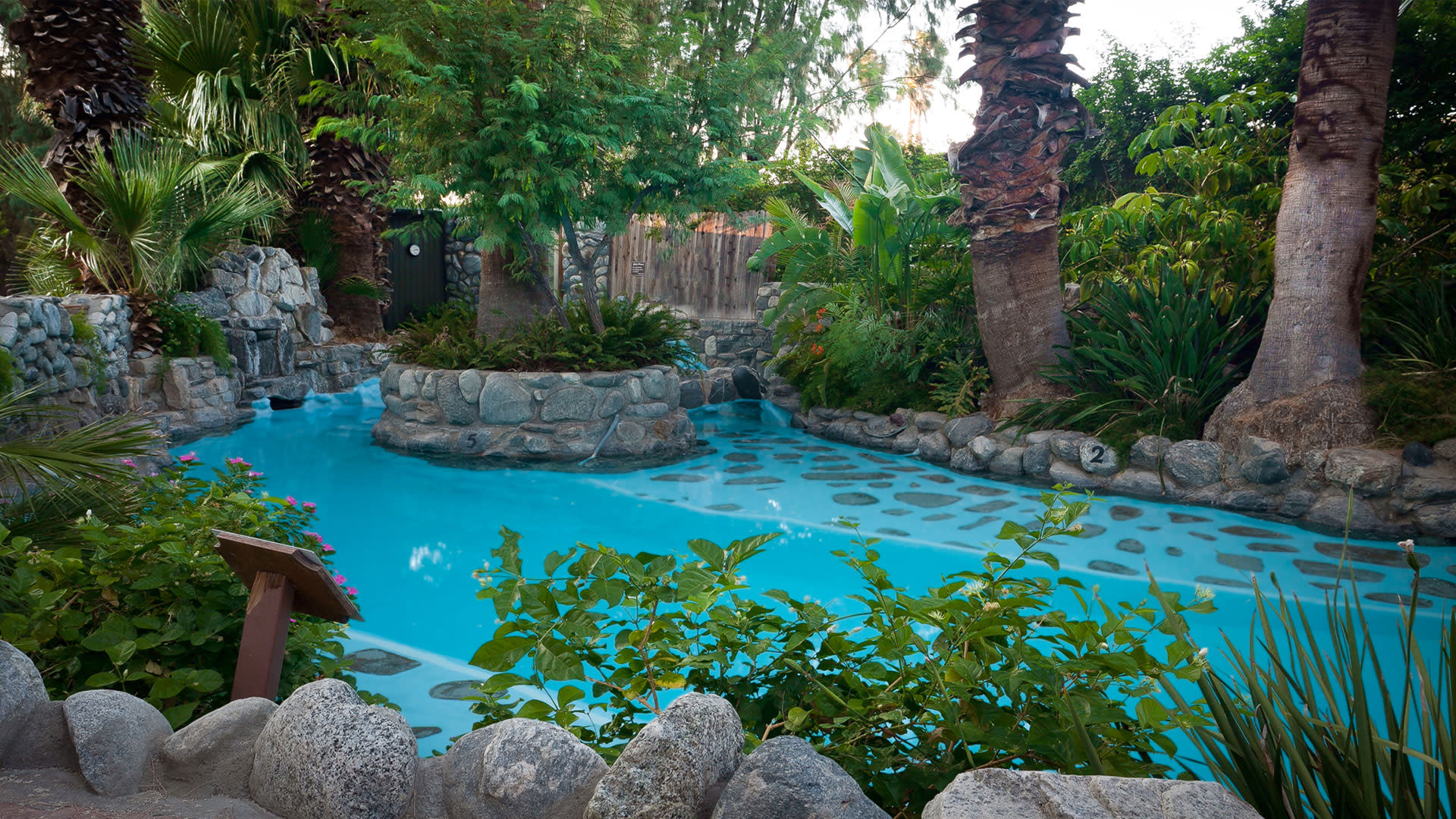 Be prepared to put the world on hold as soon as you walk through the door. This means that you will be entering a quiet zone, where you will be asked to use your "whisper voice" and either silence or leave your smart phone in your locker. This is vital to ensuring a quiet, relaxing atmosphere for you and your fellow spa guests.
Dawn Ferraro, spa director at The Spa at JW Marriott Desert Springs, also recommends that you tell the front desk if this is your first time vising a spa. She says that staff will go to great lengths to make sure that you are comfortable and informed about everything you experience, from the standard health questionnaire upon arrival to a complete tour of the facility so you know what's available to you.
Getting Ready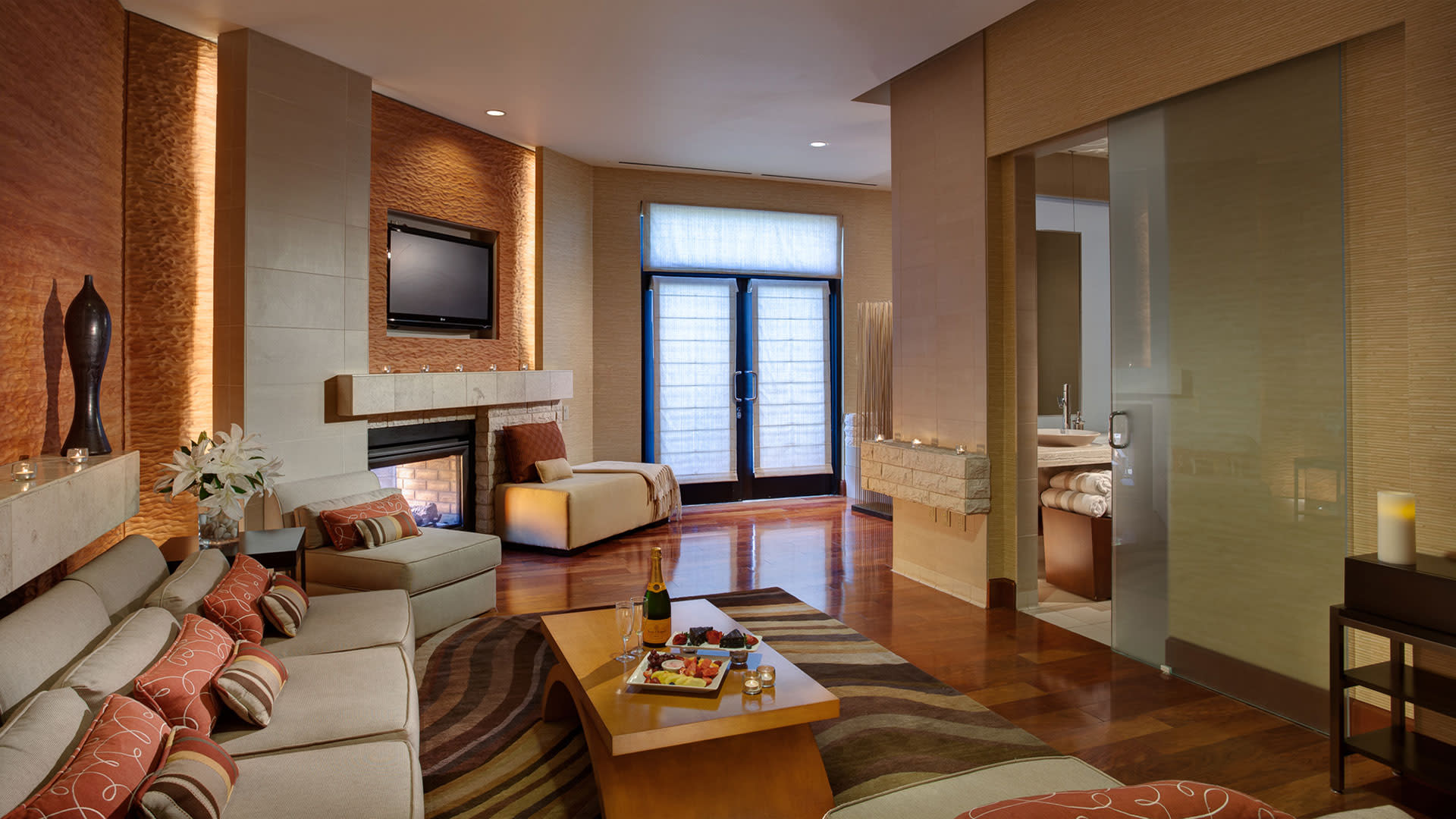 Next, you will be shown to the locker room and handed a robe and slippers for use during your visit. While it is implied that you are to emerge from the locker room with nothing on but the robe, rest assured that you only need to get as bare as you are comfortable getting. If you prefer to leave your underwear on, that is completely your decision. Spa staff will work with the level of undress with which you are comfortable.
That being said, you can expect that others may be naked in the gender specific locker rooms; however, everyone will be robed in the co-ed general areas. Always remember to bring your swimsuit, as co-ed pools and mineral baths require them.
In the locker rooms, you will most likely find the steam and sauna facilities. These wonders of natural soothing and detoxification are generally clothing optional areas. You can wrap yourself in a towel or lie down on the bench in the buff. Again, it's all about your personal comfort.
In the Treatment Room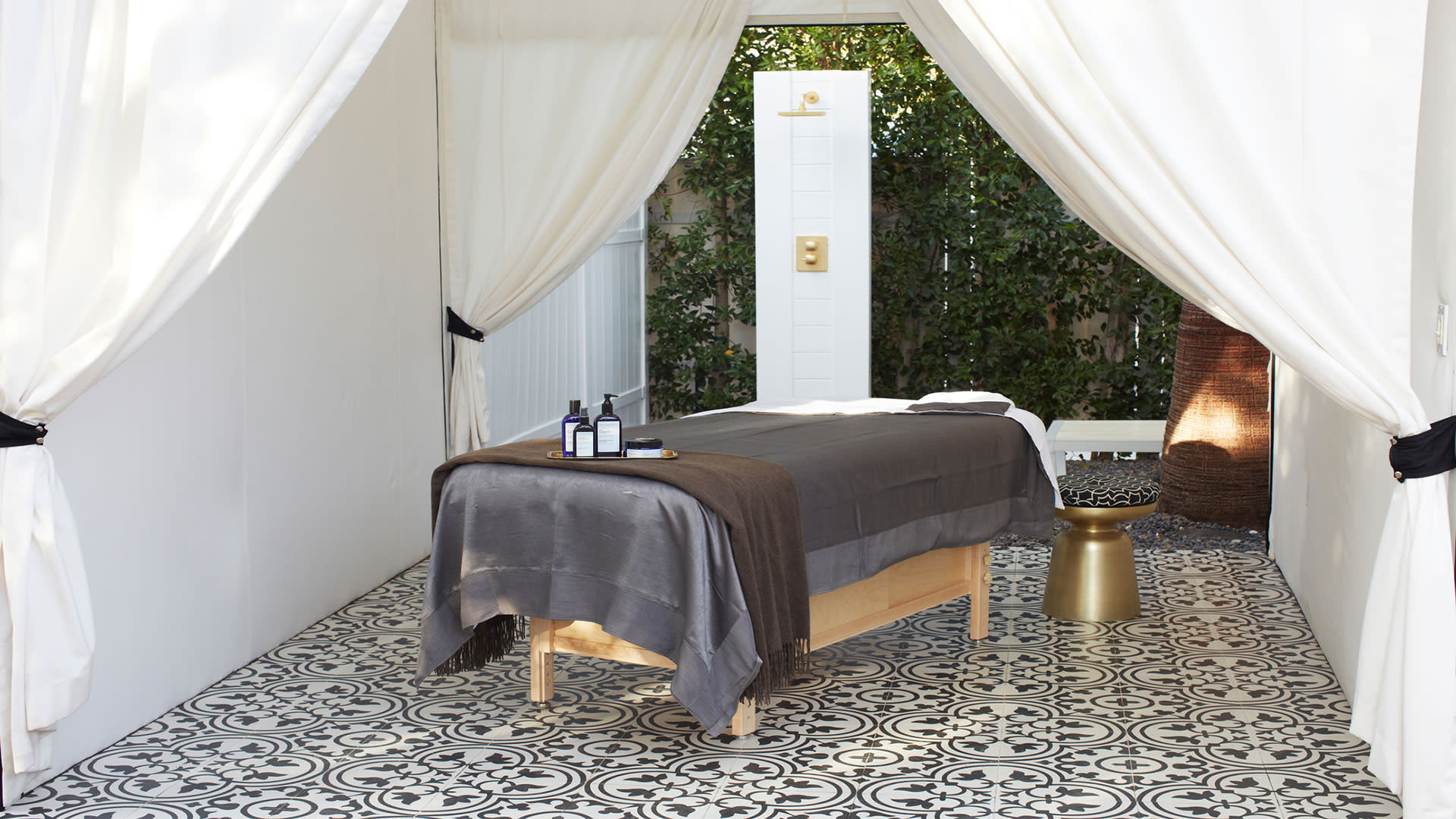 As you are escorted to the treatment room, your therapist will ask you questions and provide information specific to the treatment you are having. For example, if you are there for a massage, expect the therapist to ask what level of pressure you prefer. Make sure you communicate your desires clearly.
Robert Seibel, director of spa and retail for Two Bunch Palms, recommends open communication with your therapist at all times. According to Seibel, inserting a simple "I would prefer" in front of your request goes a long way toward a blissful spa experience.
When you're ready to get started, the therapist will step out of the room to allow you to take off your robe and slip under the covers on the treatment table. Even if you're naked under the covers, rest assured that only the areas specific to the treatment will be exposed. Your modesty will remain intact.  
Tipping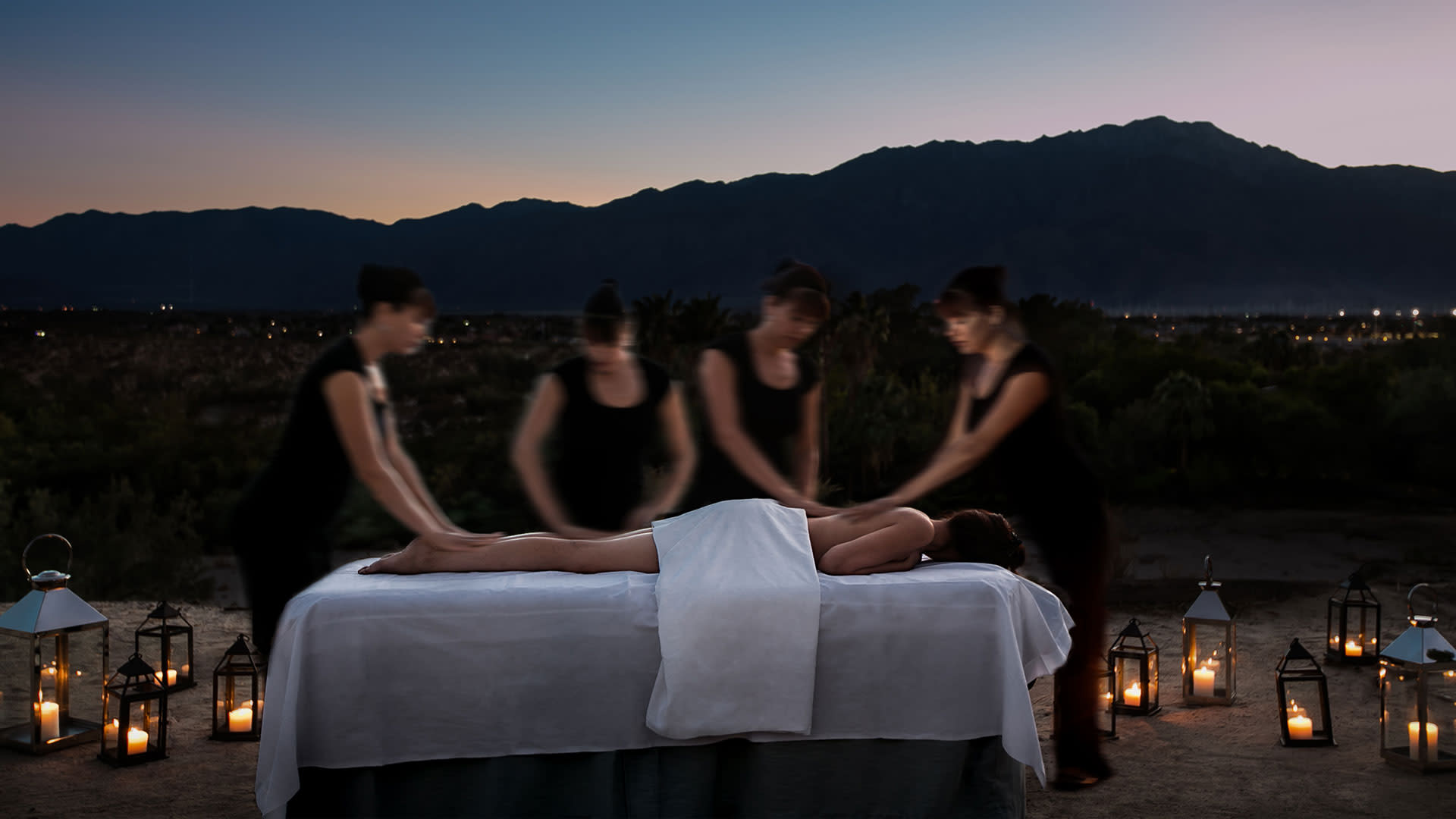 Spa therapists are skilled in the specialties they provide. Just as you would tip any talented service person, you are expected to tip a spa therapist. Many spas automatically include a gratuity for the therapist on your bill at checkout. This is to make sure that their contributions to the level of bliss and relaxation you feel upon departure do not go overlooked.
If there is no automatic tip included, it is generally expected that you contribute an 18-20% gratuity. Of course, if you've had a problem or negative experience, the spa wants to know about it. Raise these concerns and most spas will adjust or eliminate a mandatory gratuity.
The spa experience is one to be savored. Whether on your own or as part of a larger group, walk in knowing that the staff is there to provide quality, personalized treatments in a serene atmosphere. Take your time and soak it all in. You'll enjoy it and it just may become your "go-to" escape the next time you require serious relaxation.
Ready for a spa day? Don't miss these summer spa deals in Greater Palm Springs.
Pam Salvadore is a freelance writer and contributor to Desert Health®, a free news publication that promotes integrative health care and prevention in the Coachella Valley. For more information visit pamsalvadore.com or DesertHealthNews.com.