Executive Editor of RadarOnline.com and Palm Springs resident Melissa Cronin reveals where you and your girls can hang with the A-listers during your stay — even if you don't get a housewarming invite.
Elvis and Priscilla Presley honeymooned in Palm Springs in 1967. Nearly half a century later, his grand-daughter Riley Keough — Lisa Marie Presley's daughter — opted to check out the other end of the valley during 2014 Coachella weekend, when she was spotted in the building at this iconic property. With 41 pools, 5 golf courses and seven restaurants, the resort is truly fit for a King (or Queen!), but treating yourself to a stay in one of the luxe Spa Villas complete with lap pool access will really leave you feeling like rock royalty.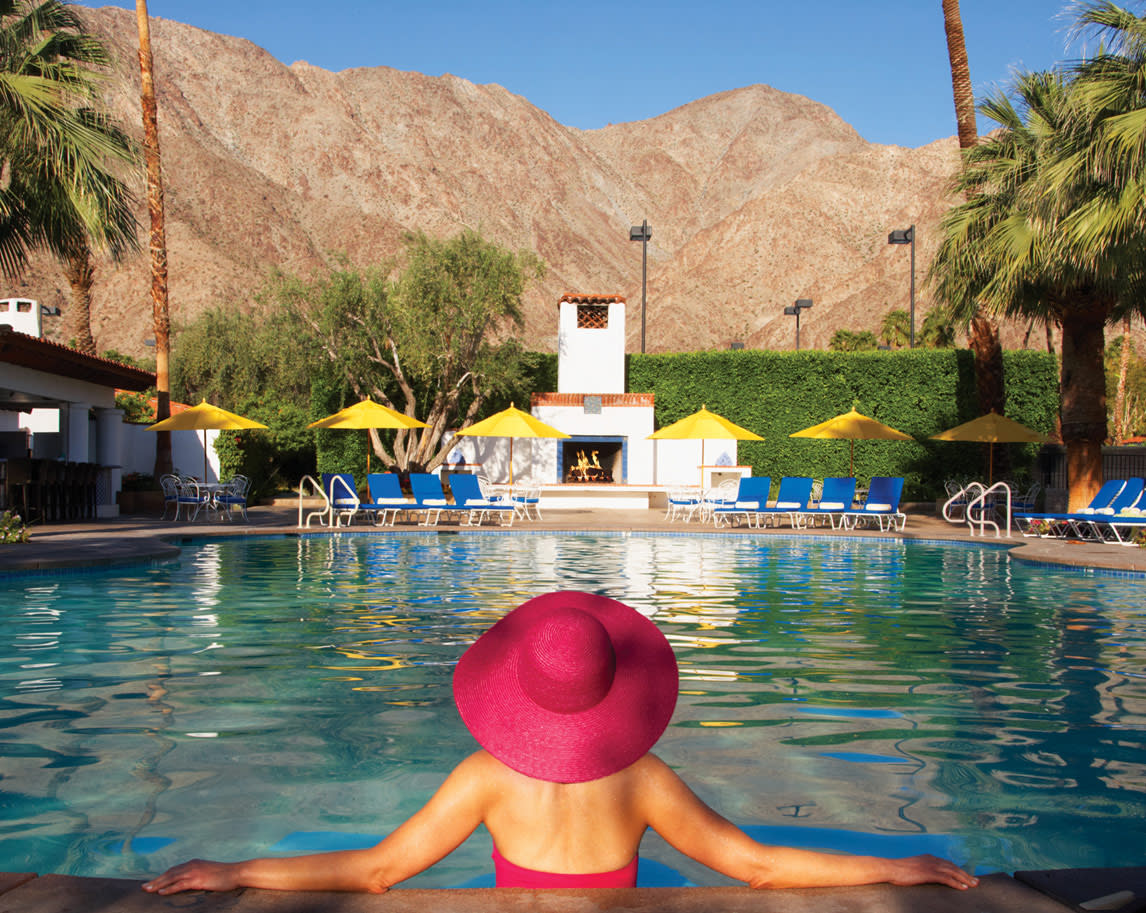 The quintessential California girl, Katy Perry, stopped by the quintessential Palm Springs property for a party in spring 2014. Sipping drinks by the pool in cat-eye shades, Perry could have been one of the Old Hollywood starlets who frequented this spot more than half a century ago — if not for her green hair. What would Frank think?! Experience your own time warp at the on-site Melvyn's Restaurant, where photos of Rat Packers line the walls and a piano player pounds out everything from retro lounge music to more recent disco hits.
At this Palm Desert resort, guests can get away from it all — even if that includes a national scandal! Beleaguered L.A. Clippers honcho Donald Sterling dodged the paparazzi in L.A. for a weekend retreat here during the height of his racist audio tape controversy in summer 2014. Napping in a cabana by the pool, he found momentary respite from the 24/7 news cycle — and recharged for the legal battle against the NBA that he launched upon his return to L.A. Even if you don't have Anderson Cooper knocking down your front door, a Swedish massage at the Spa at Desert Springs could be just the thing to melt away your own day-to-day stress.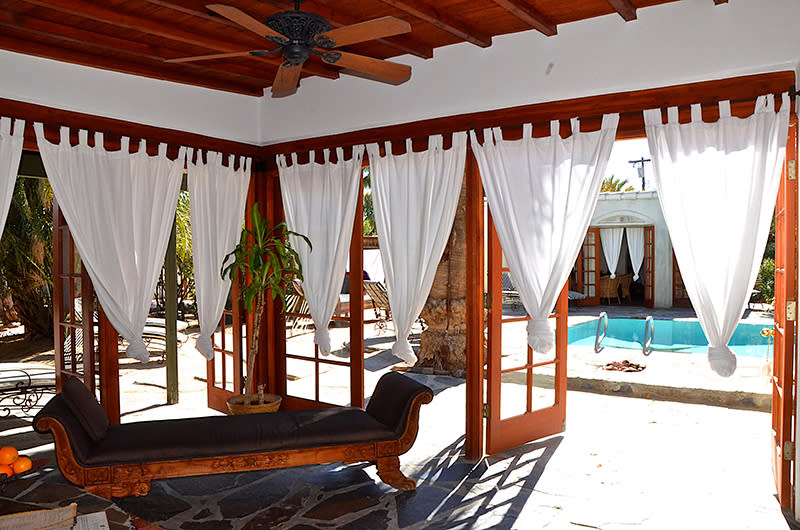 What could Kristen Stewart, Jamie Foxx and Albert Einstein possibly have in common? All three are rumored to have stayed at this Moroccan hideaway in the heart of downtown Palm Springs. The décor is just as eclectic as the guest list, with rooms featuring old hymnals, vintage record players and quirky art that could inspire you to develop your own metaphysical theory — or teen vampire novel.
Having played host to Brad Pitt and Angelina Jolie, and Jay Z and Beyonce, The Parker Palm Springs is clearly home base for Coachella Valley power couples. Indulging in a 60- or 90-minute Couples Massage at the on-site Palm Springs Yacht Club spa will make you and your partner feel like one of them.