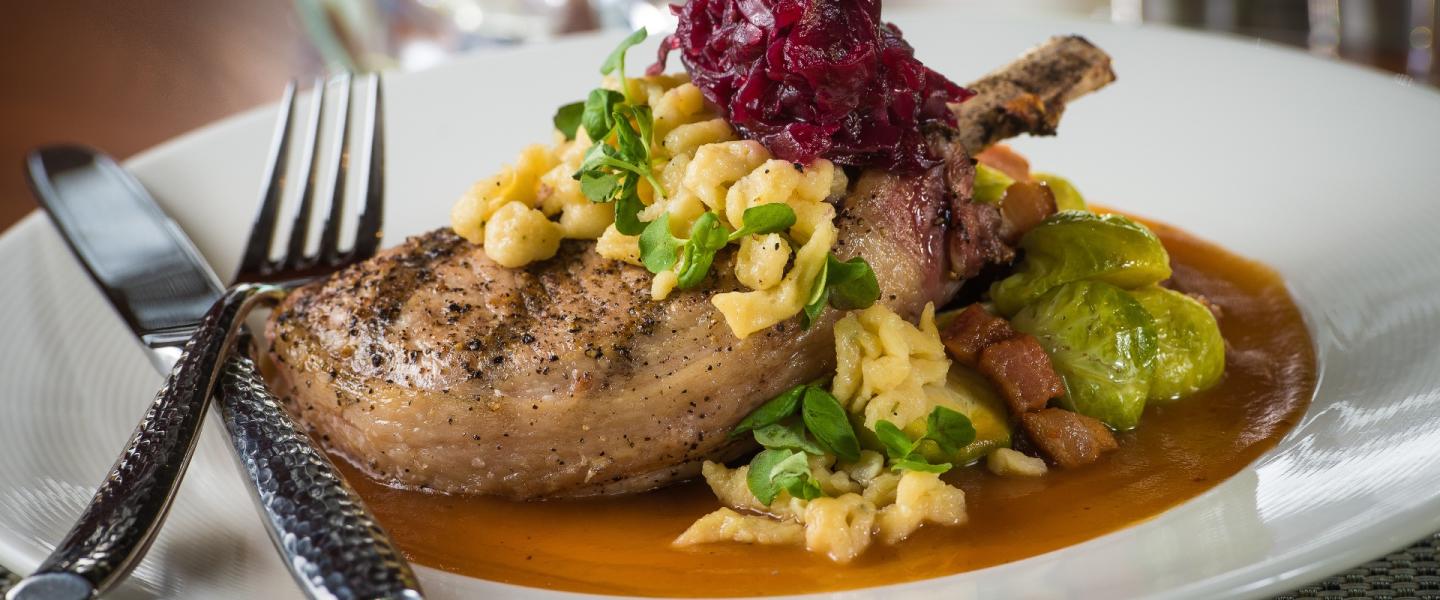 The Coachella Valley contains some of the finest golf courses in the country, as well as plenty of world-class restaurants. Here's a quick guide to the restaurants at our public courses.
Golf on the Arnold Palmer designed course is a challenge, but dining at the Classic Club's Bellatrix restaurant is always a treat with memorable food and a remarkable wine list. At lunch, temptations include Seafood Louis with jumbo shrimp and crab claws and crispy fried rock shrimp tacos. Interesting dinner options include blackened grouper, shrimp linguica linguine and tapenade half rack of lamb.
This city-owned property offers two challenging courses across an exquisite desert landscape. The Terrace at Desert Willow Golf Resort and the Vista Bar offer breakfast, lunch and a bar menu until closing. Breakfast includes omelets and crunchy French toast made with cornflake battered brioche, and the lunch menu offers sandwiches, burgers, and salads ranging from the classic Caesar salad and a half-pound burger to fish tacos and a Monte Cristo sandwich.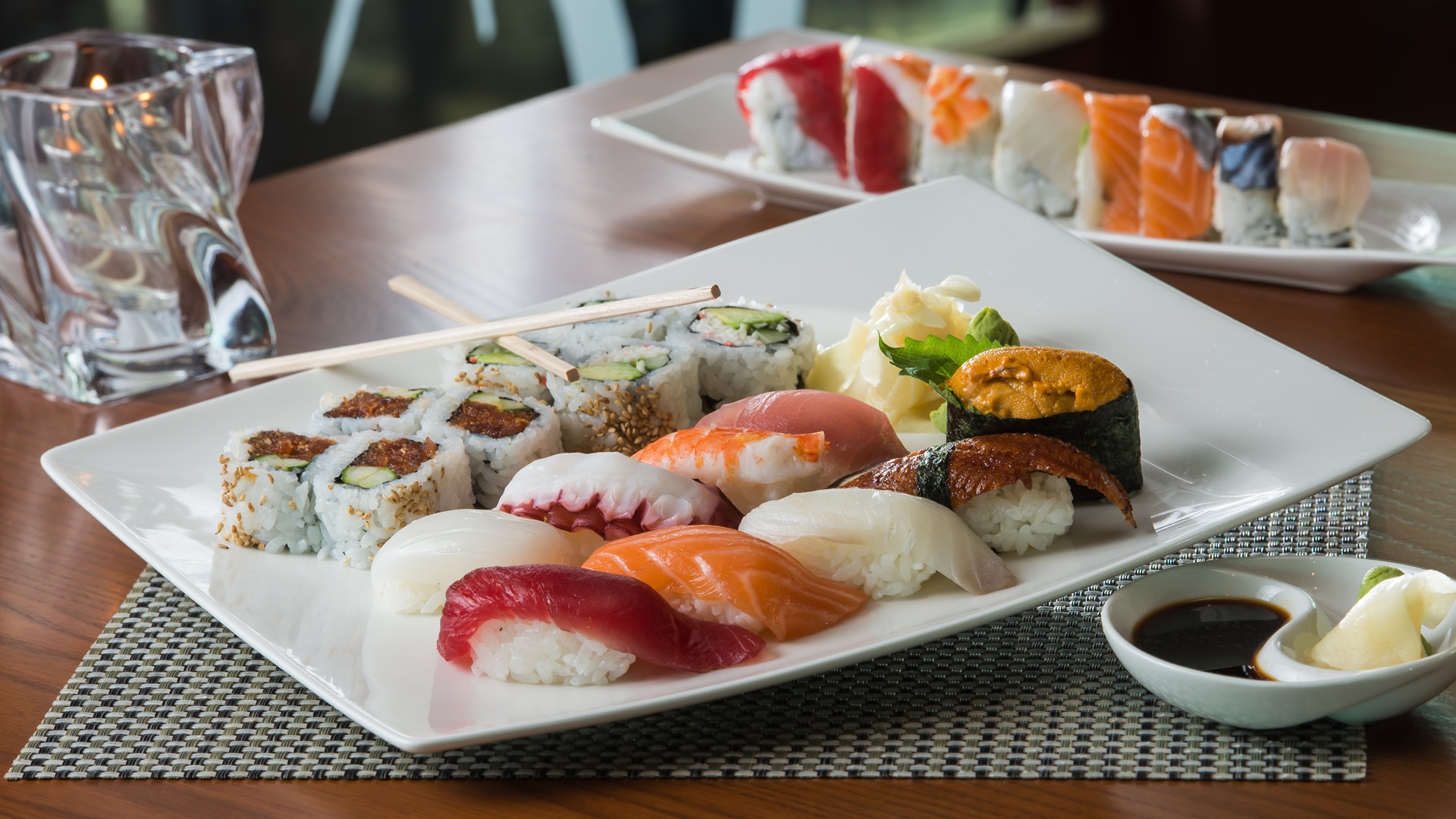 This city-owned resort's Vue Grille and Bar is situated on the second floor of the clubhouse with indoor and outdoor seating. The cuisine is based on a farm-to-table philosophy, using plenty of California grown ingredients. The lunch menu boasts flavorful salads, Margherita-style flatbread with fresh mozzarella and basil pesto, and an executive lunch menu with items served in 15 menus or less.
The dinner menu includes a zesty cioppino, sushi, grilled steaks and the house's signature Whiskey Pig, which includes pork medallions served with bacon-braised kale, creamy polenta and Jim Beam applesauce.
bluEmber is this resort's signature restaurant, serving all-American favorites with a California touch. Breakfast temptations include cinnamon French toast, huevos rancheros and a smoked salmon scramble, and the lunch menu includes a turkey club sandwich, fish tacos, and fresh salads.
There's lots of fresh fish on the dinner menu, plus fun plates to share like lobster mac and cheese, truffle parmesan fries and grilled jumbo asparagus. Vegetarian and gluten-free dishes are all noted.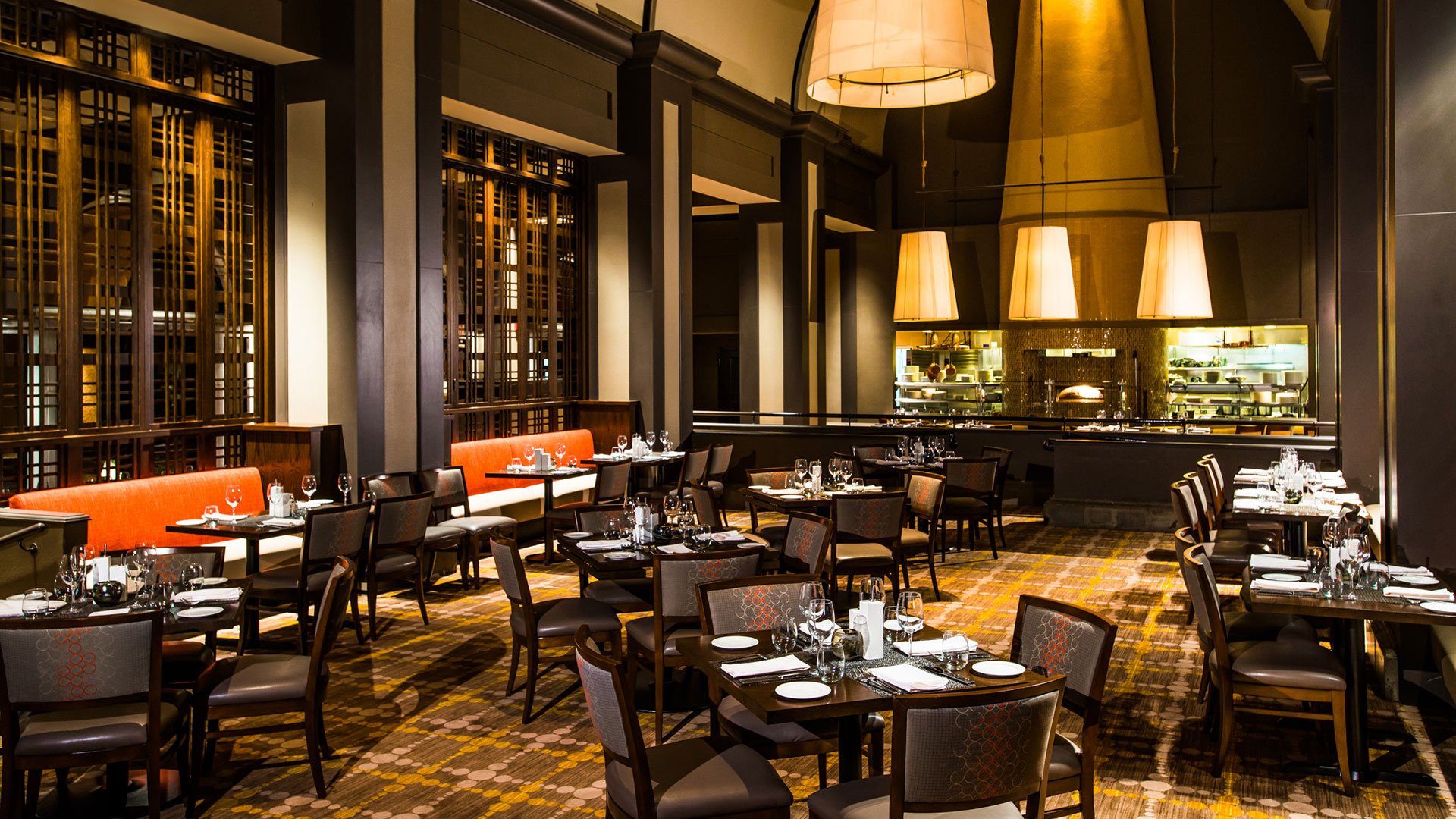 Pinzimini restaurant is the centerpiece of dining options here, serving "SuperFood" breakfast choices like Blueberry Orange Protein Smoothies as well as fresh juices and traditional breakfast favorites. At lunch, traditional Italian fare like paninis and pastas are stars, with California favorites like a Southwest chopped chicken salad.
For dinner, consider sharing the antipasto platter before diving into a handcrafted calabrese pizza or a grilled venison flank steak with roasted endive, pancetta cream sauce and cabernet sauce.
Additional public golf course restaurants:
Escena Lounge & Grill in Palm Springs is open daily but doesn't serve dinner on Sunday or Monday. Sunday brunch includes steak & eggs, fruit crepes and a Bloody Mary menu. Sandwiches and burgers star at lunch, and dinner offers abundant seafood, prime cut meats, and salads.
Indian Canyons Golf Resort in Palm Springs serves breakfast, lunch, and Sunday brunch at the South Course Restaurant.
Big Rock Pub at Indian Springs Golf Club in Indio offers a fun menu with rock-and-roll themes. Start with the Sympathy for the Devil-ed Eggs or the Fleetwood Mac (and Cheese) before biting into the Culture Club sandwich or London Calling fish and chips.
La Quinta Resort & Club and PGA West have Morgan's in the Desert, Twenty6 and Adobe Grill at the Resort and Center Court Café, Ernie's, MD Grill, and Wallaby's West at PGA West.
Marriott's Shadow Ridge, Palm Desert offers lunch and dinner at The Grill at Shadow Ridge, and breakfast, lunch and dinner at The Marketplace.
Find more ways to play at these golf courses and resorts in Greater Palm Springs.