In addition to its natural beauty and luxurious vistas, Greater Palm Springs is also home to the movie magic of Hollywood. The world-famous Palm Springs International Film Festival takes place every January and boasts a large selection of films from all over the globe, but to guarantee that visitors can experience the cinematic culture of the desert in the summer as well, the 25th annual ShortFest will take place on June 18-24, 2019.
ShortFest will screen approximately 369 short films from over 100 countries over seven days. More than 100 shorts have gone on to receive Academy Award nominations throughout the Festival's history, so ShortFest offers a unique opportunity to see future award winners. Whether you've just purchased your first ticket or are a ShortFest veteran, here's a front row seat to what to know before you head to the show.
Tickets, Please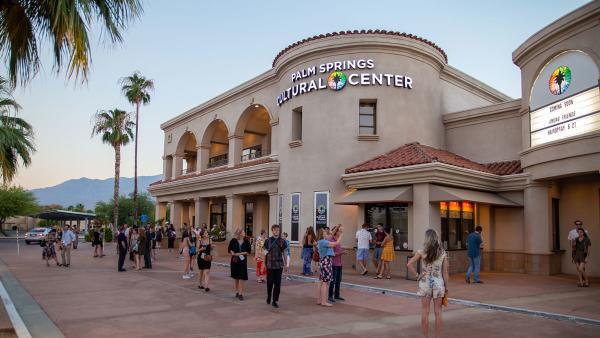 ShortFest ticket sales are now open for the general public and Film Society Members. Each ShortFest screenings are grouped into themed programs, which consist of four to nine short films that share a similar style and plot elements. Q & A panels with attending directors and other film crew takes place after each program.
Tickets can be ordered online at psfilmfest.org or in person at the Palm Springs Cultural Center Box Office. Individual screenings and panels are priced at $13, while Opening Night tickets go for $60 and Closing Night tickets are $50. Vouchers six-packs and passes are at a discounted price of $69 and have been on sale since April 1. 
If you are unable to purchase an advanced ticket, there is still a chance to see the film if any reserved seats go unclaimed. Empty seats are released for sale 10 minutes prior to a screening on a standby basis. These standby lines form one hour prior to each screening and are first come, first serve. If you need to leave the auditorium for any reason during the screening, take your ticket stub or pass with you and pick up a RE-ADMIT pass before leaving the theater. No one will be re-admitted without the re-admit pass and their ticket stub or festival pass. 
Let the Show Begin
Of the 369 films screening at the ShortFest, 60 are world premieres, 25 are international premieres, and 17 are U.S. premieres. There are 60 curated programs consisting of different genres of themed short films, including documentary, animation, and live-action. Notable television and film actors make appearances in these shorts or had a hand in creating them.
The star-studded list includes Paul Lieberstein, Mandy Moore and Justin Bartha in The Big Break; Gillian Jacobs and Danny Pudi in Curated; Maria Bello in EXIT; Amy Landecker in Father Figurine; Jamie McShane in Good Morning; Tyler Labine in It's Your Call; Brittany Snow directing Milkshake with Anna Camp; Patton Oswalt, Ben Schwartz and Dermot Mulroney in Monster Challenge; Chris Gethard in Nighty Night; Tom Skerritt in The Phantom 52; M. Emmet Walsh in South of Bix; and Brian Cox in Widdershins. There is a $86,000 total in prizes for filmmakers, including $26,750 in cash awards that will be given out in 22 categories to this year's short films in competition.  First place winners in five categories will automatically become eligible for consideration by the Academy of Motion Picture Arts and Sciences for a possible Academy Award nomination. Winners of this prestigious honor will be announced at a brunch on June 23.
Best Seat in the House
In addition to numerous program screenings, the ShortFest also hosts a three-day forum made up of roundtable discussions, panels, and interactive events for filmmakers and the general public. Over 75 industry professionals will be in attendance to provide industry know-how to those looking to learn more about filmmaking or getting into the entertainment business.
Forums will be held from June 20-22 at the Riviera Hotel's Royal Ballrooms in Palm Springs. Discussion topics are catered to budding filmmakers looking to sell their ideas and range from "How to Pitch Like a Pro," "Best Foot Forward: Labs & Grants & How to Get Them," and "How to Ruin a Film in 10 Ways." It's important to note that All-Access and Market filmmaker passes grant access to all Forum events. Industry, Media, Chairman's, Insider, Sponsor, and Student passes are accepted for entry to panels only.
Individual tickets may be purchased for certain panels online. These educational film classes and discussions also benefit students, who are able to purchase a student pass for $75 with a valid student ID from a college or high school. Once accepted, the pass grants access to all general film screenings, forum events, and the Film Market.
For more major events happening this summer in the oasis, check out the Greater Palm Springs events calendar.