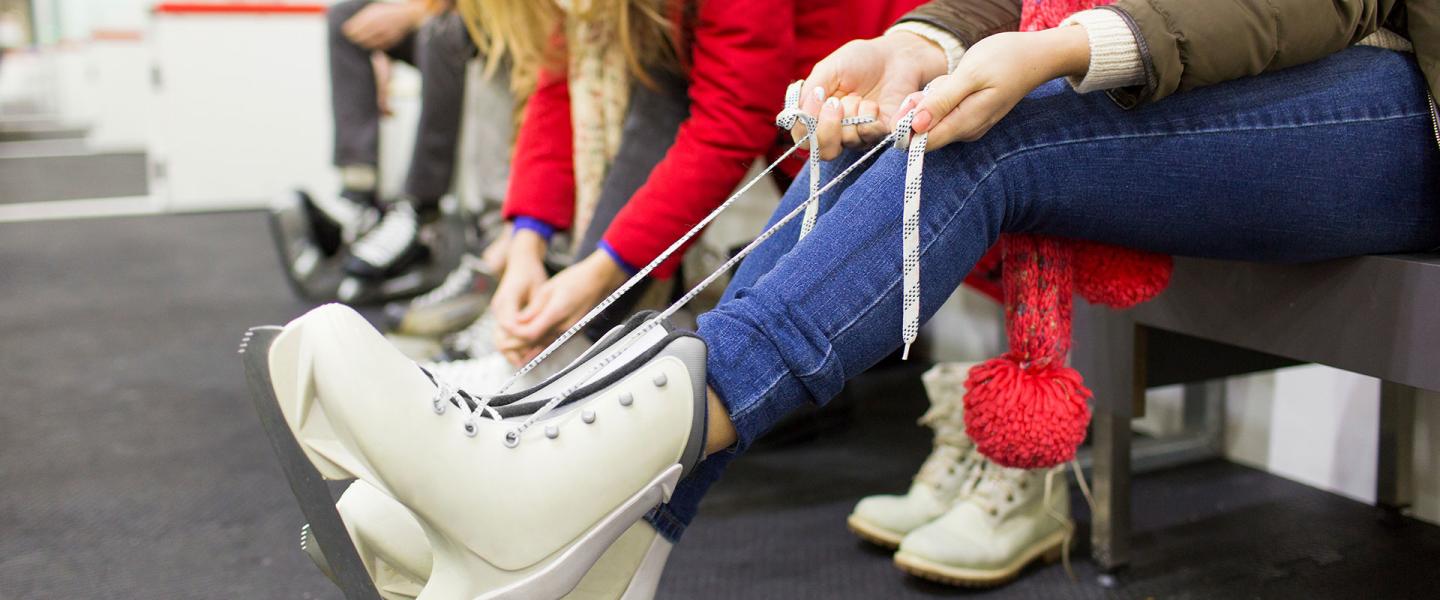 Palm trees and pools paint a picture of paradise in Greater Palm Springs, but as winter descends on the desert, this warm-weather oasis offers a hidden winter wonderland filled with cool delights. From ice skating to cross-country skiing, Greater Palm Springs offers a winter experience you won't want to miss.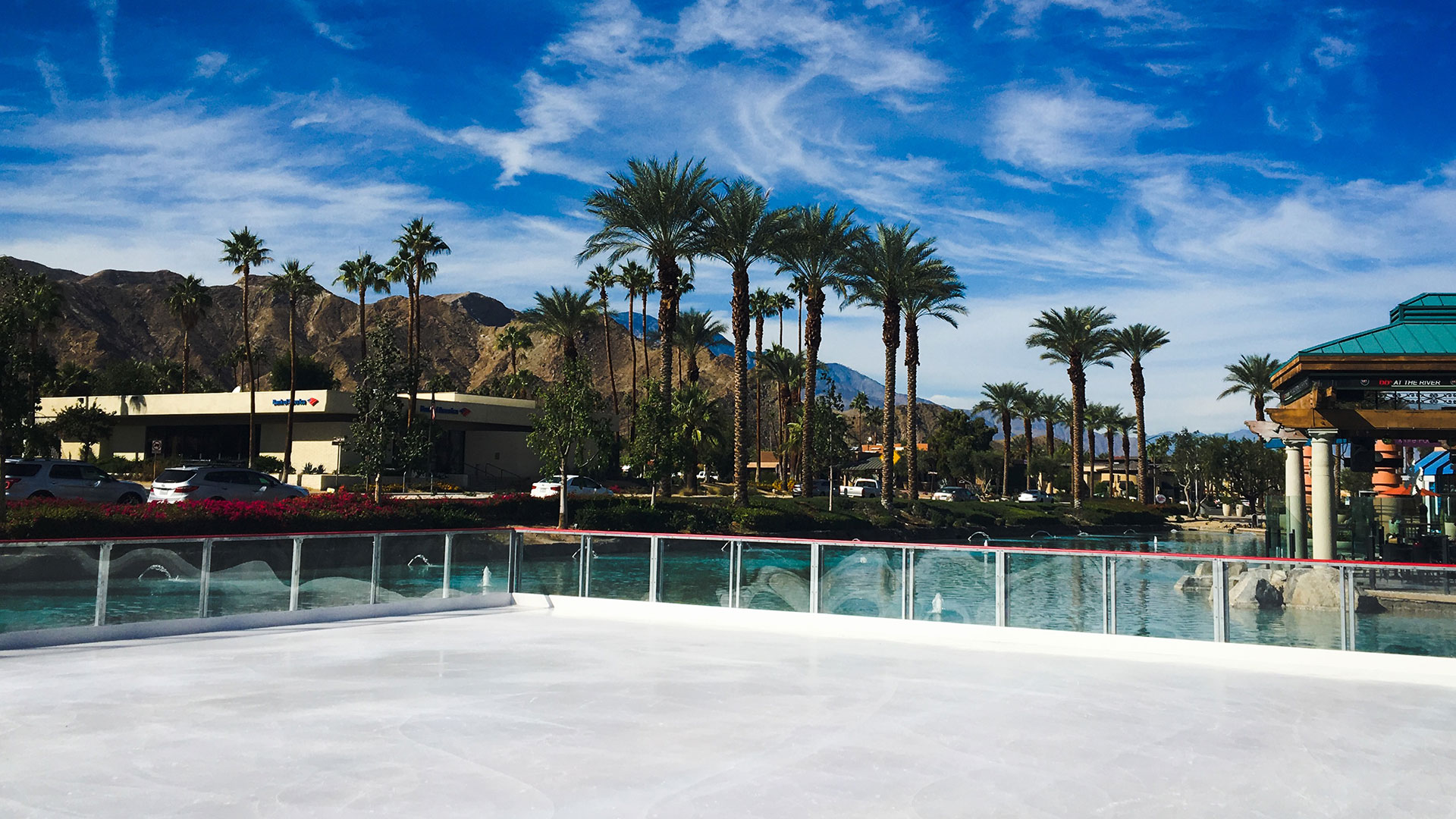 The Renova Rink at The River
Slip on your ice skates and slide across an outdoor ice rink under bright skies and starry nights this winter as The Renova Rink at The River brings winter delights to Greater Palm Springs. An unexpected surprise for winter visitors, The Renova Rink will also feature local entertainment and cold-weather staples like hot chocolate. The fun starts on Nov. 22, but you won't want to miss an exclusive show featuring the Los Angeles Figure Skating Club during the Holiday Spectacular on Ice on Nov. 29th.

Don't miss your chance to enjoy some time on the ice: The Renova Rink is open daily through January 8, 2017.
Palm Springs Aerial Tramway
One of the most popular local picks for winter fun in Greater Palm Springs is the Palm Springs Aerial Tramway, where a snow-filled adventure is just a 12.5-minute rotating ride away from November through April.


Families who spend the holidays in Greater Palm Springs appreciate how easy it is to whisk the entire family away for a snowy escape. Without long lines or large crowds, the winter experience at the top of the Palm Springs Aerial Tramway is yours to enjoy, whether you're building snowmen with the kids or tossing around a few snowballs. Just don't forget your jacket and mittens before hopping aboard the world's largest rotating tramcar, as temperatures can be up to 40 degrees cooler once you reach Mount San Jacinto State Park.
One of the most thrilling ways to explore the park's wilderness is on a pair of skis, whether you bring your own gear or rent skis, poles and boots at the tramway's Winter Adventure Center. Many of the trails turn into cross-country paths as snow blankets the mountain, offering an exhilarating way to experience Mount San Jacinto.

If you prefer a more relaxing winter experience, strap on a pair of snowshoes (also available for rent at the Winter Adventure Center) and explore the snow-covered forest at your own pace. The Winter Adventure Center is open Thursdays through Mondays, as well as holidays, throughout snow season.

Simply can't get enough of winter weather? Not to worry: you can even camp in the snow in Greater Palm Springs. Simply get a camping permit from the Long Valley Ranger Station, and spend an evening immersed in winter wilderness at Mount San Jacinto. After all, who else can say they camped in the snow during their Greater Palm Springs vacation?


Desert Ice Castle
The Palm Springs Aerial Tramway isn't the only place to have a (snow) ball in Greater Palm Springs, either. In Cathedral City, visitors can discover another winter-themed experience: Desert Ice Castle. Rent a pair of ice skates and step onto the rink, and you'll soon forget you're in the heart of Greater Palm Springs. Desert Ice Castle's ice-skating rink offers public skate sessions throughout the week, so winter fun is always within reach.

Everyone loves warming up on a winter day with a nice cup of hot chocolate, but only in Greater Palm Springs can you enjoy your cocoa poolside as you soak up the sun. After your day of winter adventure, throw on your bathing suit, relax under the poolside umbrellas and order a hot chocolate. You've just discovered winter in Greater Palm Springs.
Palm Springs Aerial Tramway photo courtesy of Chris Miller.