This is a guest post by Thoughtful Misfit.
While winter is usually not the time to lace up the hiking boots, it's actually the perfect time to explore the great outdoors in Greater Palm Springs. Whether you're a novice or a seasoned expert, here are some of the best hikes in the Greater Palm Springs for any level.
Beginner
Arch Rock Trail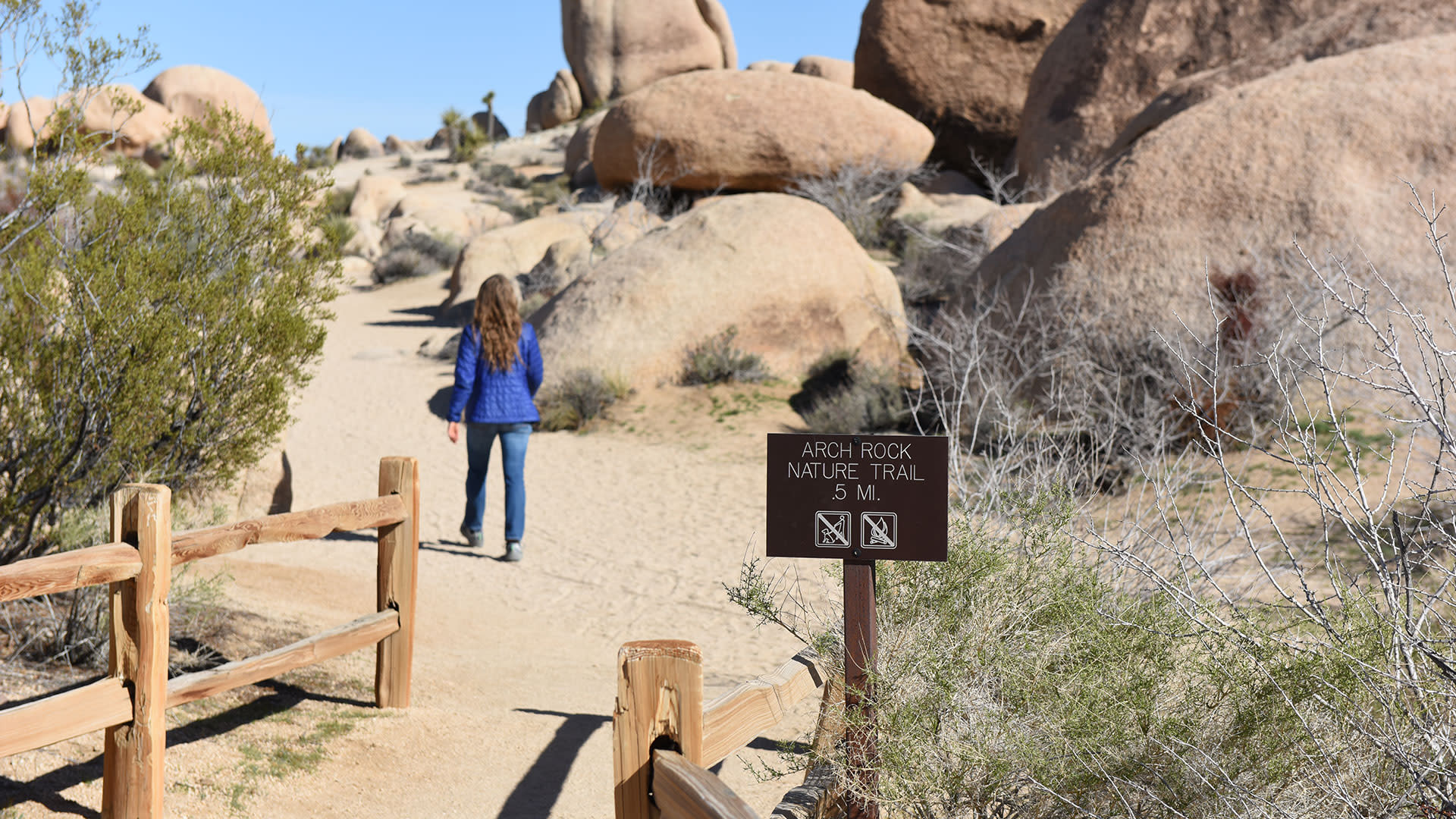 Photo Credit: NPS/Hannah Schwalbe
Short and sweet and easy enough for even the clumsiest of hikers, Arch Rock Trail at Joshua Tree National Park is just under a half mile long with little to no incline. The hike gets its name from the arched rock formation that you'll discover early in the hike.
Without stopping to admire the landscape, the hike should take you about 15 minutes. However, if you take your time to enjoy the scenery—as well as take in the informational signs that explain the geological background of the arch creation (and maybe climb the arch a little while you're at it)—it's best to budget around a half-hour.
Long Valley Discovery Trail
If you want elevation but don't feel like hoofing your way to the top, the Palm Springs Aerial Tramway offers the perfect combination with the tram doing all of the steep climbing. Since you've already climbed about 8,000 feet just by taking the tram, the rest is a piece of cake.
From the top of the tram, it's 1.5 miles of scenery ranging from woodsy walks and creeks to the many vistas where you can "ooh" and "aah" over views of nearly the entire Coachella Valley. This is a great hike for those who want all the views with minimal effort.
Intermediate
Whitewater Canyon Loop Trail
A touch over 3.5 miles and gaining just under 800 ft. in elevation, this hike is a little bit like a choose-your-own-adventure trail with plenty to see and do along the way. A major highlight includes the river, which not only offers a refreshing break from the hike (make sure to dip at least a toe in for the full experience), but also offers variations on the hike itself—plus options to continue along it to extend your hike.
Expect to see sparkling water, mind-blowing canyon views, and plenty of flowers if the season is right. Plus, don't be surprised if you spot a bighorn sheep or other wildlife along the way! This is a great area to explore with kids as well, as there's plenty to keep them occupied. Bonus points for allowing Fido to accompany, as long as he's kept on a leash.
Boy Scout Trail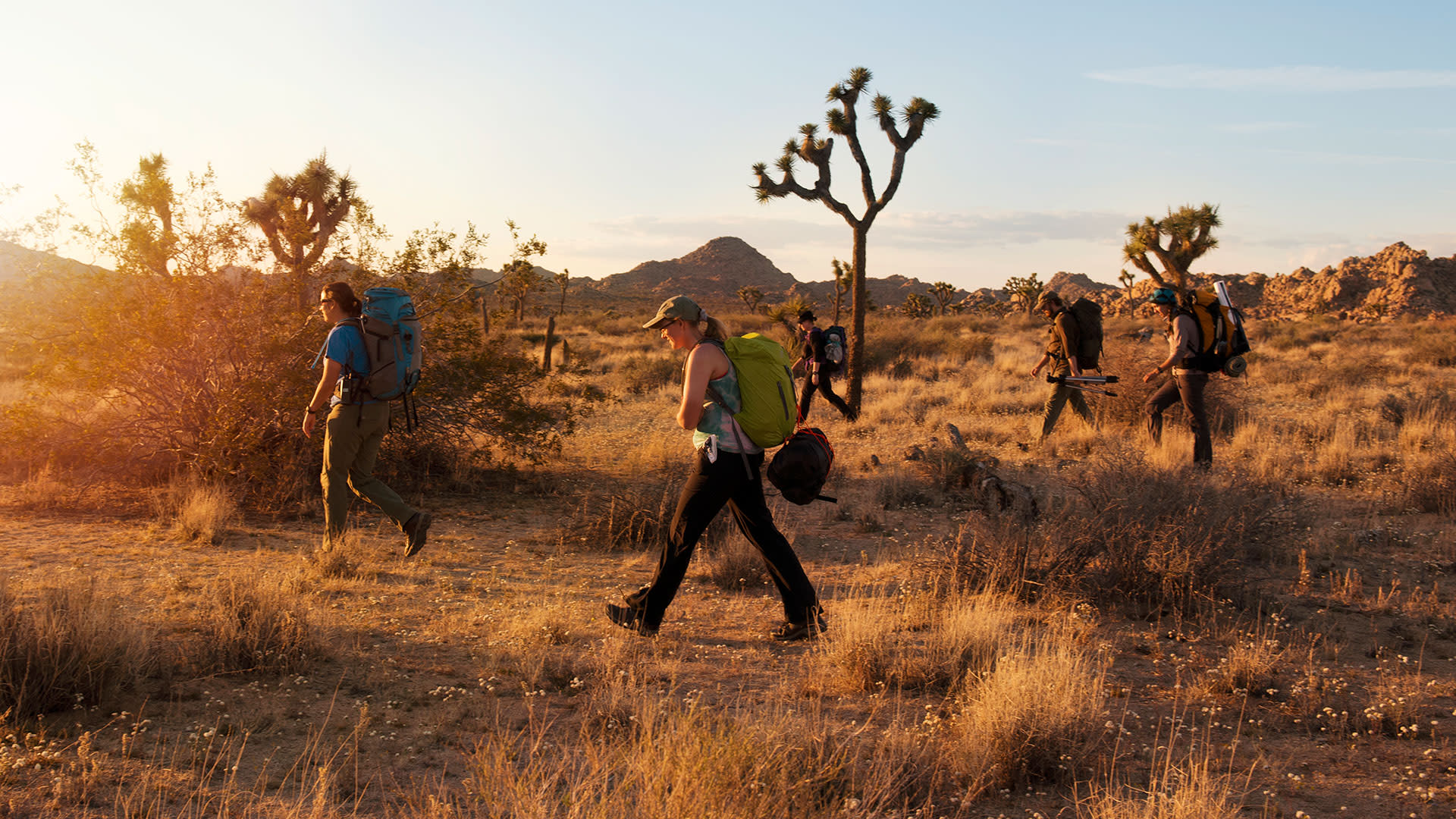 Photo Credit: NPS/Hannah Schwalbe
While Joshua Tree National Park's Boy Scout Trail is a little on the long side for a moderate hike, the overall flatness of the trail tones down the difficulty level quite a bit. Expect around 8 miles of classic Joshua Tree landscapes that should take you about six hours to complete. Just make sure to have a ride ready for you on the other side as this trail does not loop. Otherwise, you can always turn back at around the 4-mile point. The first two miles are also exceptionally flat and excellent for a quick hike with kids or for trail runners.
Advanced
Ryan Mountain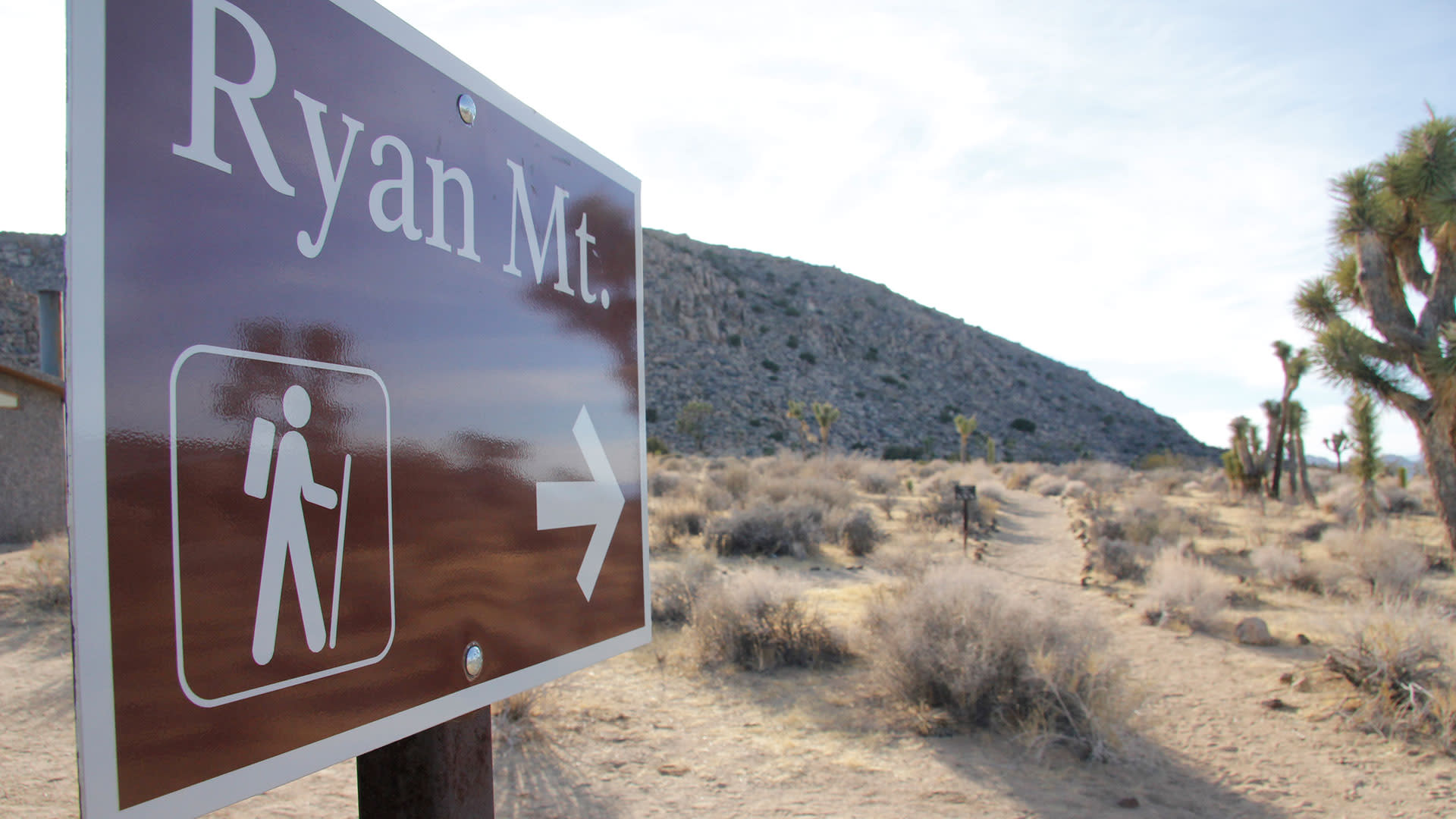 Photo Credit: NPS/Hannah Schwalbe
Don't let the fact that it's under 2.9 miles or that it's often referred to as "moderate" fool you: Ryan Mountain can be one serious hike! With its very steady incline, you'll get your heart pumping in no time—and the views will reward you for it. Take in the sweeping backdrop of Joshua Tree National Park and all of its boulders, foliage, and mountains to boot.
This is an excellent early morning hike or great for timing with the sunset, as long as you make sure to budget enough time to make it down before dark. Also, be prepared to not want to leave once you reach the top: the summit is flat and easy to maneuver for a full 360-degree view. Budget around 2 hours for this hike, but leave at least 30 minutes of light for getting down.
Cactus to Clouds
For those who are in it for the long haul and love a challenge, Cactus to Clouds is for you. This 21-mile hike offers plenty of difficulty, even for the most experienced hiker. Climbing over 10,000 feet and taking 13-20 hours, this is easily one of the most difficult hikes in the area and one you really need to plan ahead for. Make sure you're well experienced before attempting this hike, and are prepared for various weather conditions as the elevation might take you by surprise, temperature-wise.
For more hiking trails in Greater Palm Springs, visit hikingingps.com.