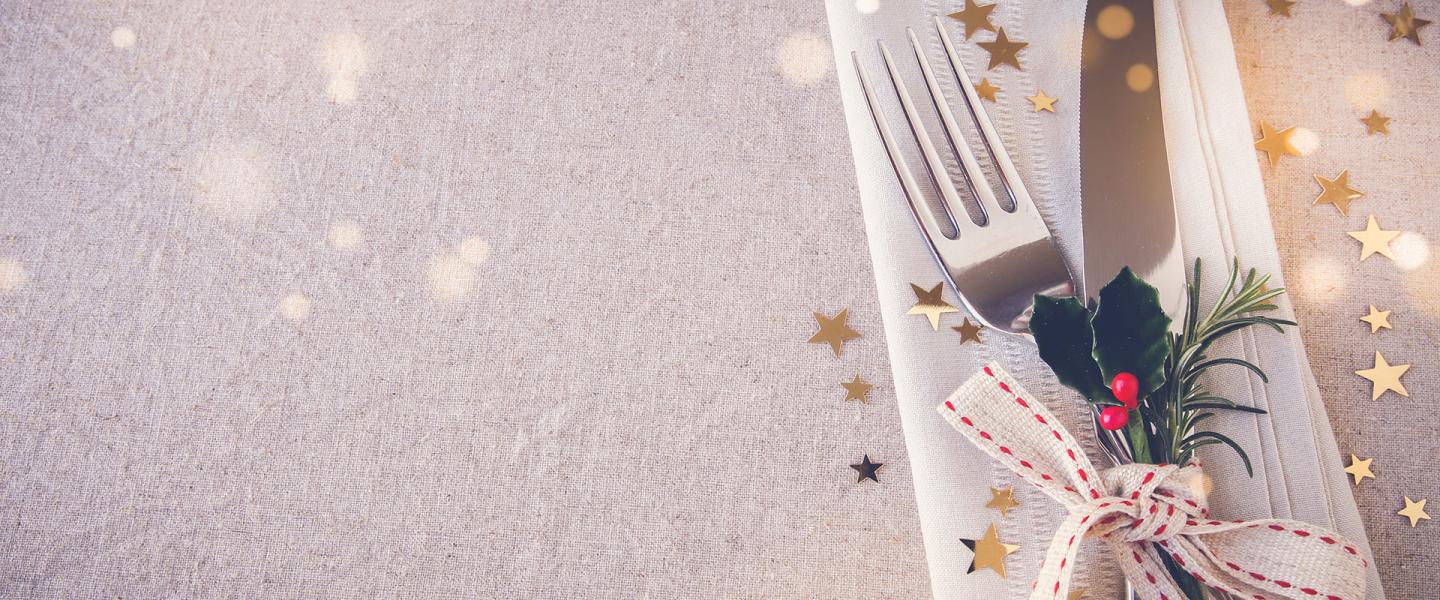 After a whirlwind holiday season of decorations, parties, card sending and movie binging, the last thing you want to do is make another big holiday meal. Luckily, there are plenty of options in Greater Palm Springs for Christmas Eve dinners, Christmas morning brunches and more. Chill this holiday season and leave the cooking to one of these local restaurants.
Broken Yolk
Bacon and eggs, waffles and pancakes, and maybe a Bloody Mary or two are always better when someone else cooks them for you. Both the Palm Springs and La Quinta locations are open December 24 and 25. Regular menu, but Palm Springs will have a few special dishes for the day.
$75, tax and gratuity not included
Chef Andrew Copley offers a prix fixe menu that includes his Hawaiian Ahi tacos and roasted mushroom raviolis on the starters menu, lobster pot pie or pan-roasted Hawaiian seabass for entrees, and a dessert sampler to round out the meal.
Seatings: 3-3:30 p.m., 5-5:45 p.m., 7:45-10 p.m. December 24-25. $84; credit card reservations; same day cancellations and no-show will be charged full price. $50 corkage fee per bottle
One of the most romantic restaurants in the Coachella Valley, Le Vallauris is known for its incredible food. This year's menu includes duck foie gras raviolis and giant asparagus with quail egg and caviar for starters; roasted seabass with almond crust and orange beurre blanc and crispy half-duck with cherry sauce for entrees; and a Christmas ice cream Yule log for dessert.
4-8:30 p.m. December 25; $55; reservations; beverage not included; $20 corkage fee
The Purple Room is known for both its cuisine as it is for its entertainment. For Christmas Day, the three-course prix fixe dinner includes smoked duck flatbread on the starters menu, New Zealand Rack of Lamb and Creekstone Farms prime rib for mains, and spiced pumpkin cheesecake for dessert. Vegetarian options available for all courses.
11 a.m.-4 p.m. and 5-8 p.m. December 25, $40 adults, $23 children, tram fare not included, reservations.
Dine a mile in the sky at the top of Mount San Jacinto at Top of the Tram. The special holiday menu includes a choice of soup or salad, glazed ham and sides, and choice of dessert.
$39; reservations; December 24
Catalan is serving a special two course Christmas Eve prime rib dinner with a choice of starter and slow cooked Spanish prime rib with horseradish sauce.
4:30-9 p.m. December 24, $75.50, reservations.
Chef/proprietor Bernard Dervieux presents a menu filled with mouth-watering treats. The special Christmas Eve menu includes exotic choices such as Oysters Rockefeller and lobster ravioli with truffle and chive sauce for starters; roasted goose, grilled Scottish salmon and pappardelle pasta with truffles; and Buche de Noel, a traditional Yule log, for dessert.
4-8 p.m. December 24, $48
The three-course Christmas Eve menu includes a choice of starter, entrée and dessert. Choices includes a baby arugula and mixed green salad with local dates and roasted mushroom soup for starters, Beef Wellington and chicken and dumplings for entrees and a traditional Brioche bread pudding for dessert.
4-8 p.m. December 25; $55, adults; $25 3-12 years; $60 adults with bottomless champagne
This is a grand buffet to end the day with stations for salads, veggies, seafood and carving station with prime rib, turkey and rack of lamb. End the day with tables brimming with chef's desserts or made-to-order waffles and blintzes!
$36.99/11 a.m. to 10 p.m. December 25
Holiday buffets are something special at the Grand Palms. Foods from around the world, carving and omelet stations and plenty of desserts. And take some time to take in the spectacular gingerbread house that took 400 ginger bread cookies, 100 pounds of royal icing, and 40 hours of the resort's team of chefs to build. The fanciful confection is a stunning 8-feet long and 7.5-feet tall and will be on display through the holidays.
Christmas Eve 5-10 p.m.; Christmas Day 4-10 p.m.
A steakhouse in a casino sounds like a cliché for 1950s food, but The Steakhouse at Spa Resort Casino is anything but cliché. For Christmas Eve or dinner, the prix fixe menu includes a choice of starter, entrée and dessert at the Steakhouse.  $75, reservations recommended.
Brunch 10 a.m.-3:30 p.m.; dinner, 3:30-9 p.m., $31.99 adults and $15.99 children
For Christmas Day, Fresh Grill is offering a menu that seamlessly switches from brunch to dinner at 3:30 p.m. Brunch offers individually-crafted omelets and waffles, along with salads, carving station with freshly roasted turkey, ham and beef, and a dessert table that includes the buffet's famous chocolate fountain. At dinner, have a cooked-to-order New York strip steak, or pork chop, snow crab and more seafood.
Check with your server for special dishes served for Christmas Eve and Christmas Day. Great atmosphere and food. Open regular hours on Christmas Eve and at 4:30 p.m. for dinner on Christmas Day.
With a mix of Southeast Asian cuisines, Joy offers a choice of inspired Chinese, Thai, Vietnamese and Korean dishes. No special menu for Christmas Eve and Christmas Day, but with a menu this varied each dish will be like opening another present.
9 a.m. Saturday, December 16 and 23; reservations. Resort guests, adults $35, children; non-resort guests, $40, $30
Give the kids in the house or those visiting before the holiday a true holiday treat with Breakfast With Santa. There's an elegant buffet breakfast, along with a Bloody Mary, champagne and Mimosa bar for adults and a photographer to take those lovely holiday shots of the kids and the big guy in red.
Looking for more ways to enjoy the festivities? Check out this list of holiday events in Greater Palm Springs and these local New Year's Eve celebrations.