To discover the desert on horseback is an inspiring experience. Pull on your jeans and boots and take a leisurely ride through gorgeous, sundrenched canyons past streams and palm oases. Read about your many trail ride options before saddling up with your four-legged tour guide through some of the oasis' most spectacular natural terrain.
Smoke Tree Stables
Located in the heart of Palm Springs, Smoke Tree Stables offer picturesque horseback riding through the beautiful palm oases and year- round streams of the Indian Canyons. Custom-designed group packages are available and can include picnic lunches or a western cookout with entertainment.
CottonWood Canyon Ranch
Trot, canter or gallop on private trails through the canyons of Morongo Valley with CottonWood Canyon Ranch. Their guided horseback rides offer a chance to gaze upon the gorgeous San Gorgonio Mountains and Mount San Jacinto.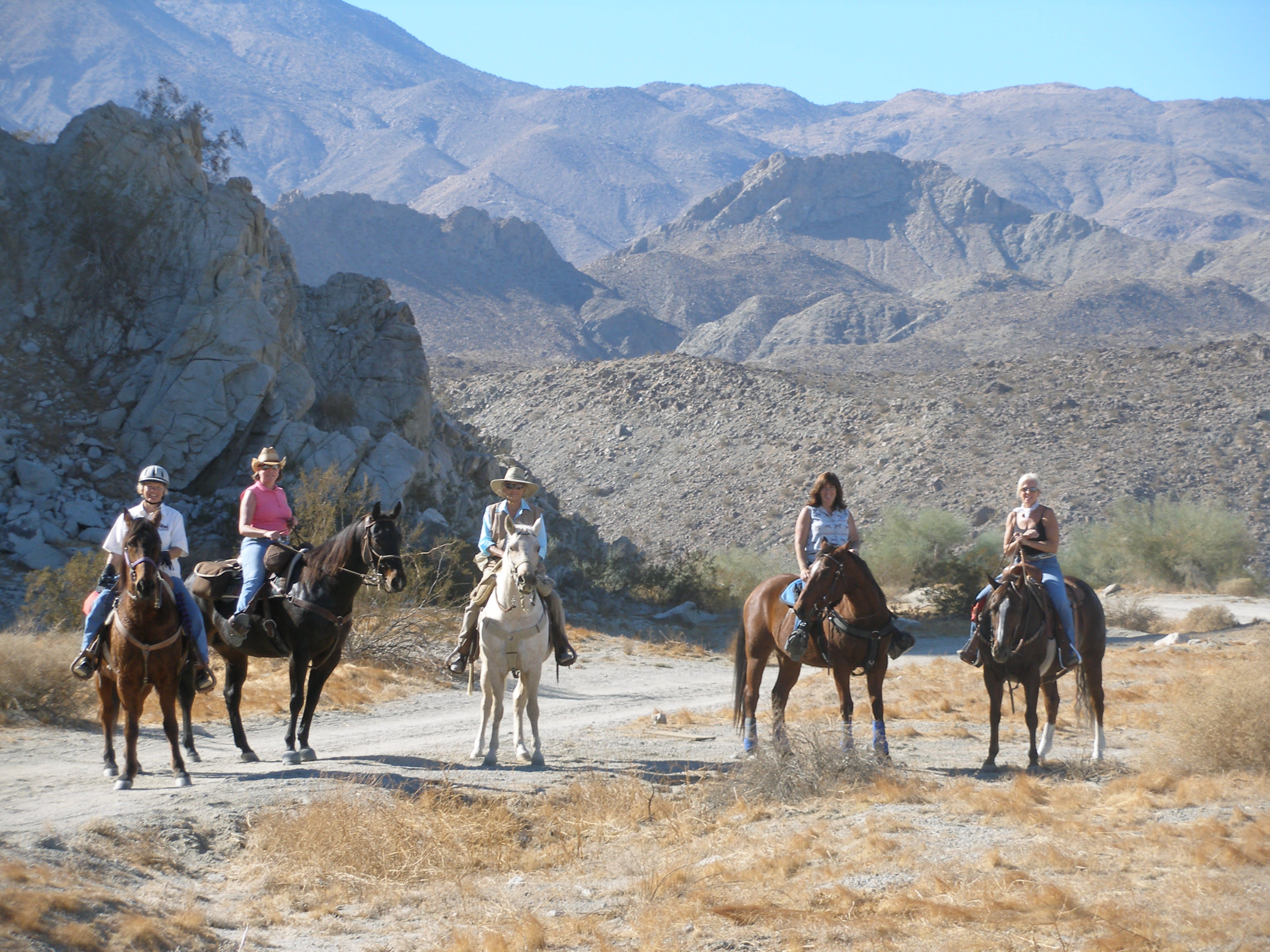 Coyote Ridge Stable
Tucked in Morongo Valley, Coyote Ridge Stable offers several trail rides. Pick daytime adventures, full moon jaunts or an adventure trek, where you blaze your own trail up hills and through washes.
Crazy Horse Ranch
Take a relaxed guided trail ride on an easy-going horse or roam out at a higher gait with a spunky horse in the valleys of the majestic San Bernardino Mountains. Crazy Horse Ranch also offers private moonlight rides, which can include a ranch-style barbecue dinner.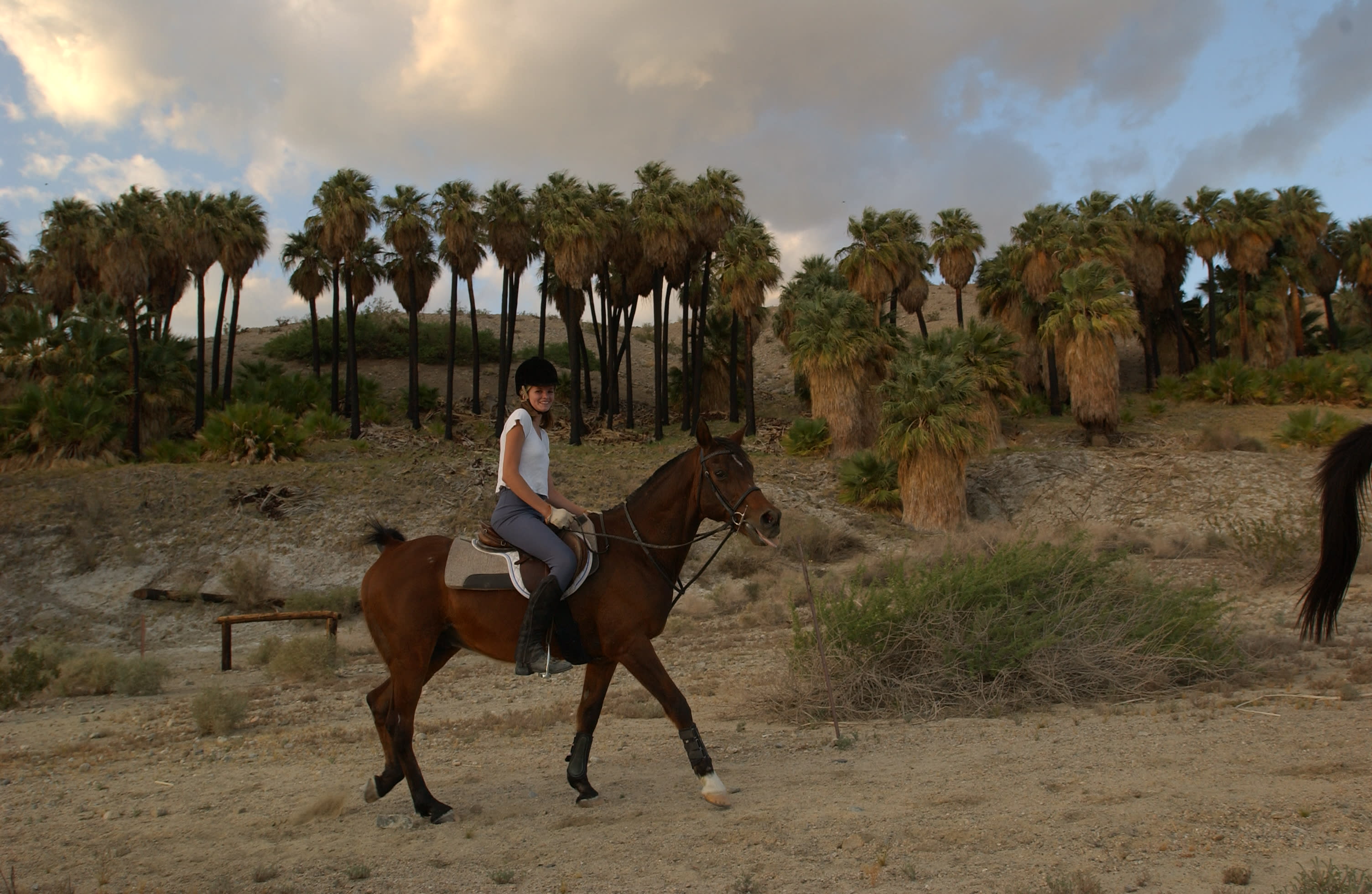 Equestrian Watching
Perhaps, you prefer watching over doing. Greater Palm Springs has plenty of equine events to thrill the horse-lover. Head over to Eldorado Polo Club to watch some of the finest athletes in the exhilarating sport of polo, all set within a breathtaking outdoor setting. Pack a picnic basket and a bottle of champagne and participate in the lively divot stomp tradition at halftime.