Deals abound in Greater Palm Springs during the summertime, making this "chill" destination ideal for every type of getaway. When visiting during the warmer months, you can easily maintain your health and wellness goals—no need to skip a workout or even miss out on exciting outdoor adventures.
Check out the activities below and follow these tips from our local experts to help you stay in peak form while exploring our oasis.
Summer Hiking in Greater Palm Springs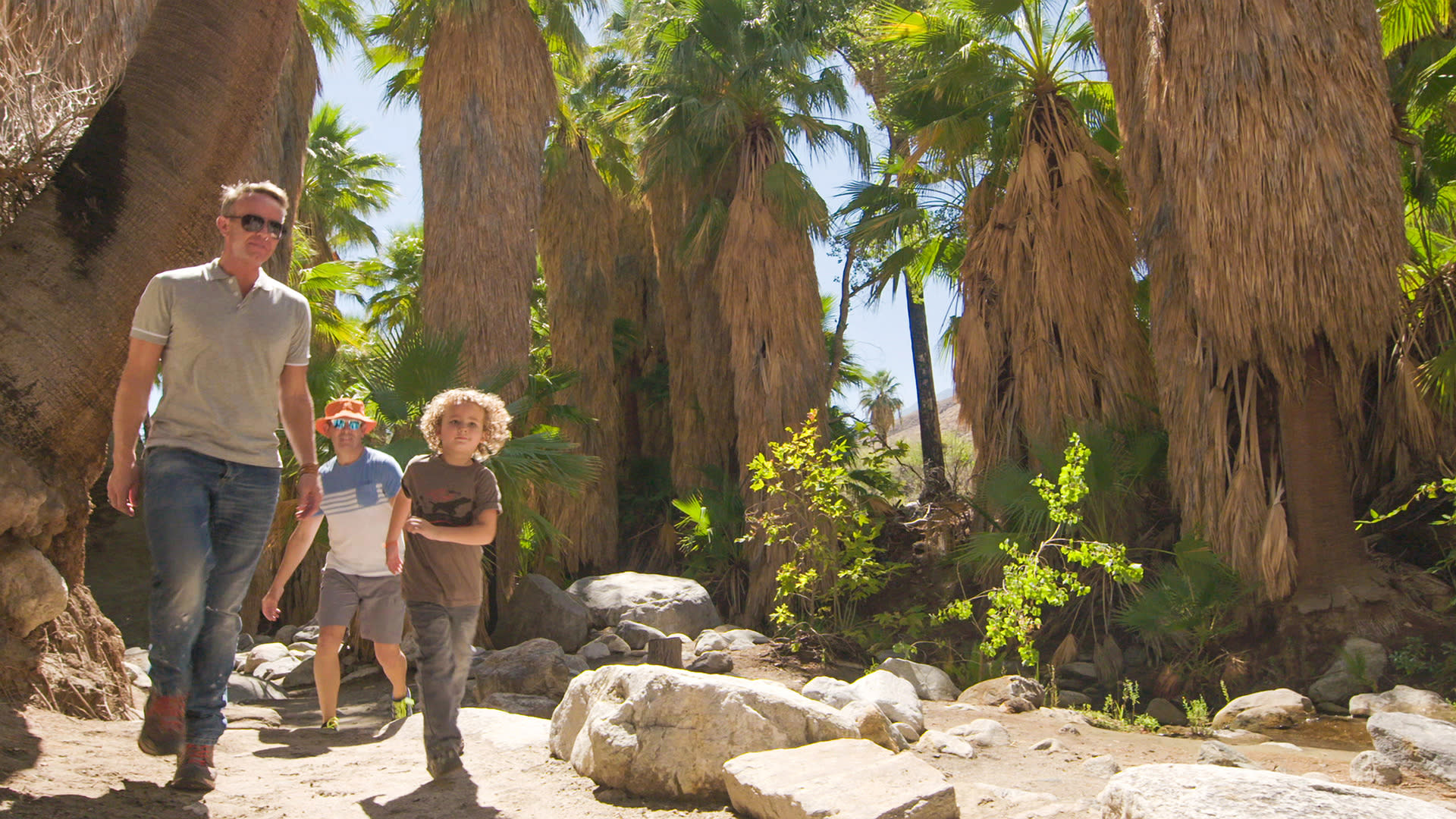 Greater Palm Springs is a hiker's dream, with miles of scenic trails at various elevations and for all skill levels.
Nancy Cohee and her pro guides at Tallgrass Hiking & Tours offer year-round guided hiking excursions within the area's most breathtaking landscapes like the Indian Canyons, Whitewater and Morongo Preserves, and Joshua Tree National Park.
When hiking in the summer, Cohee's first recommendation is to get out early and definitely don't hike in the afternoon. Complete your hike by 10 a.m.
Also, drink at least one liter of water per person per hour, wear light color clothing, a wide brimmed hat, plenty of sunscreen, off-road running shoes or sturdy hiking boots, and take a walking stick for extra stability.
"Be sure someone knows where you're going and how long you anticipate being gone," Cohee emphasizes, "and always take a cell phone in case of emergency."
Exploring State & National Parks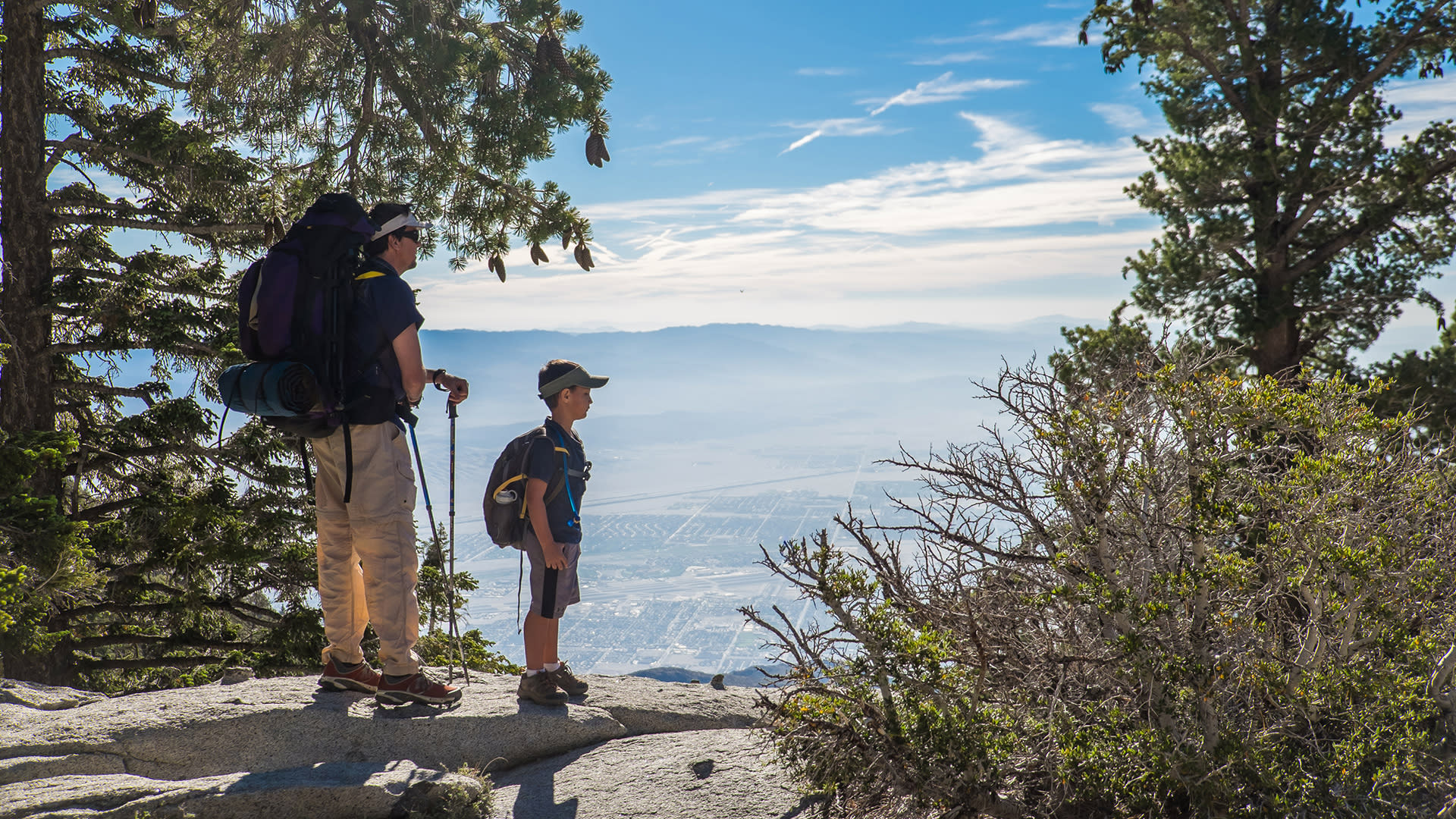 For a half- or full-day hiking excursion in the refreshing alpine setting of Mount San Jacinto State Park and Wilderness Area, board the famous Palm Springs Aerial Tramway for a slowly rotating, 8,500-foot ascent to the Mountain Station.
Dress in layers because the temperatures can easily be 30 degrees cooler than the valley floor.  Once there, you can choose from 54 miles of hiking trails ranging from easy nature walks and short loops with spectacular views of the entire valley below, to the 5.5 mile San Jacinto Peak hike or the 8.5 mile (one-way) Tram to Idyllwild trail.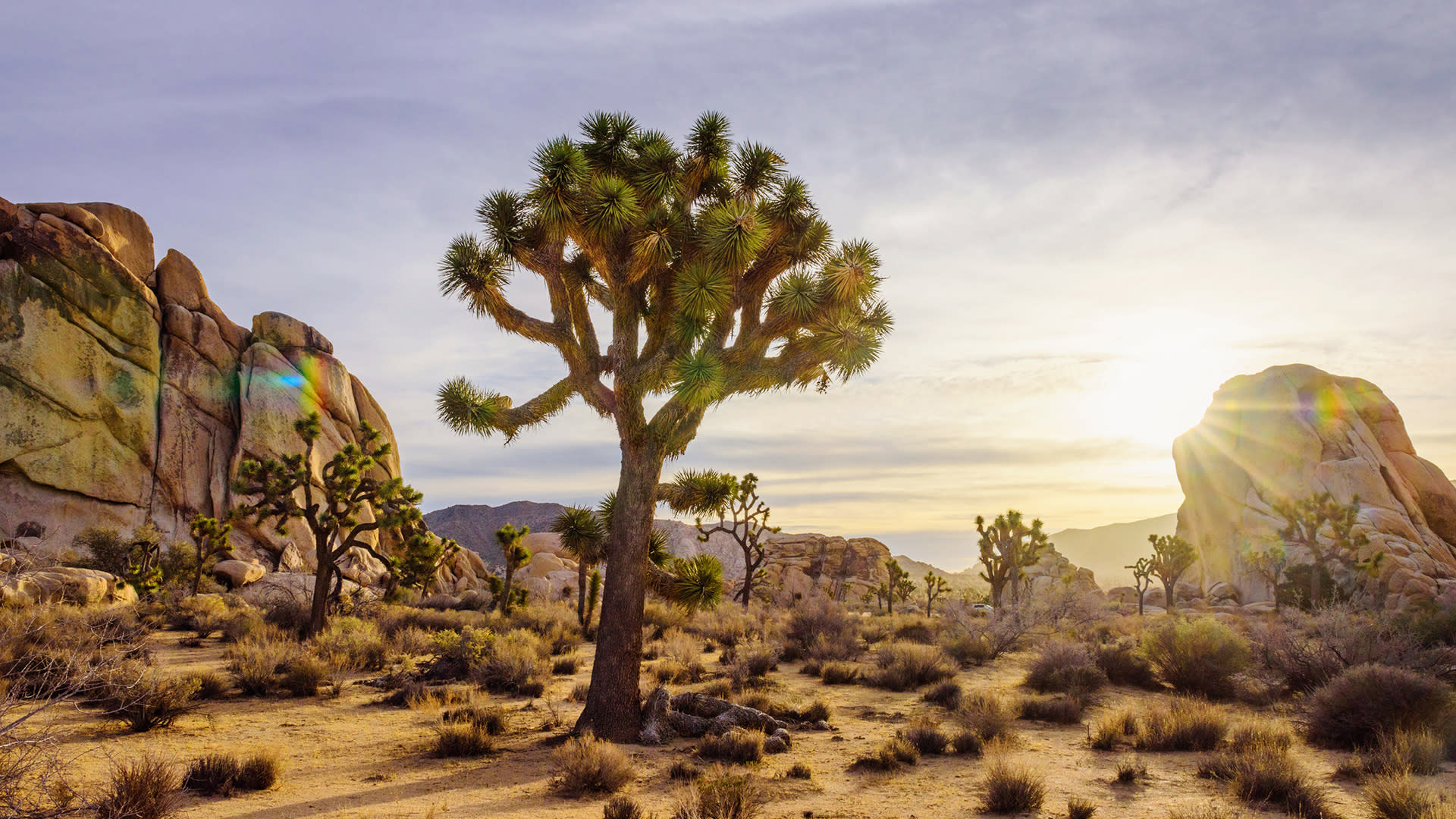 Located less than an hour's drive from Greater Palm Springs and spread over 800,000 vast acres, Joshua Tree National Park is an experience not to be missed with several ways to explore its stunning landscape, including air-conditioned sightseeing tours.
If you prefer to hike, says the Park's PIO Ranger George Land, get out early and complete the hike by mid-morning, take plenty of water, wear long-sleeved shirts, hats and sunscreen with at least 30 SPF. Also, make sure that your car is in good repair with plenty of gasoline.
"The Park is a little larger than the State of Rhode Island, and cell phones don't work, so you're at the mercy of passing traffic and rangers on patrol," Land says.
Biking in the Oasis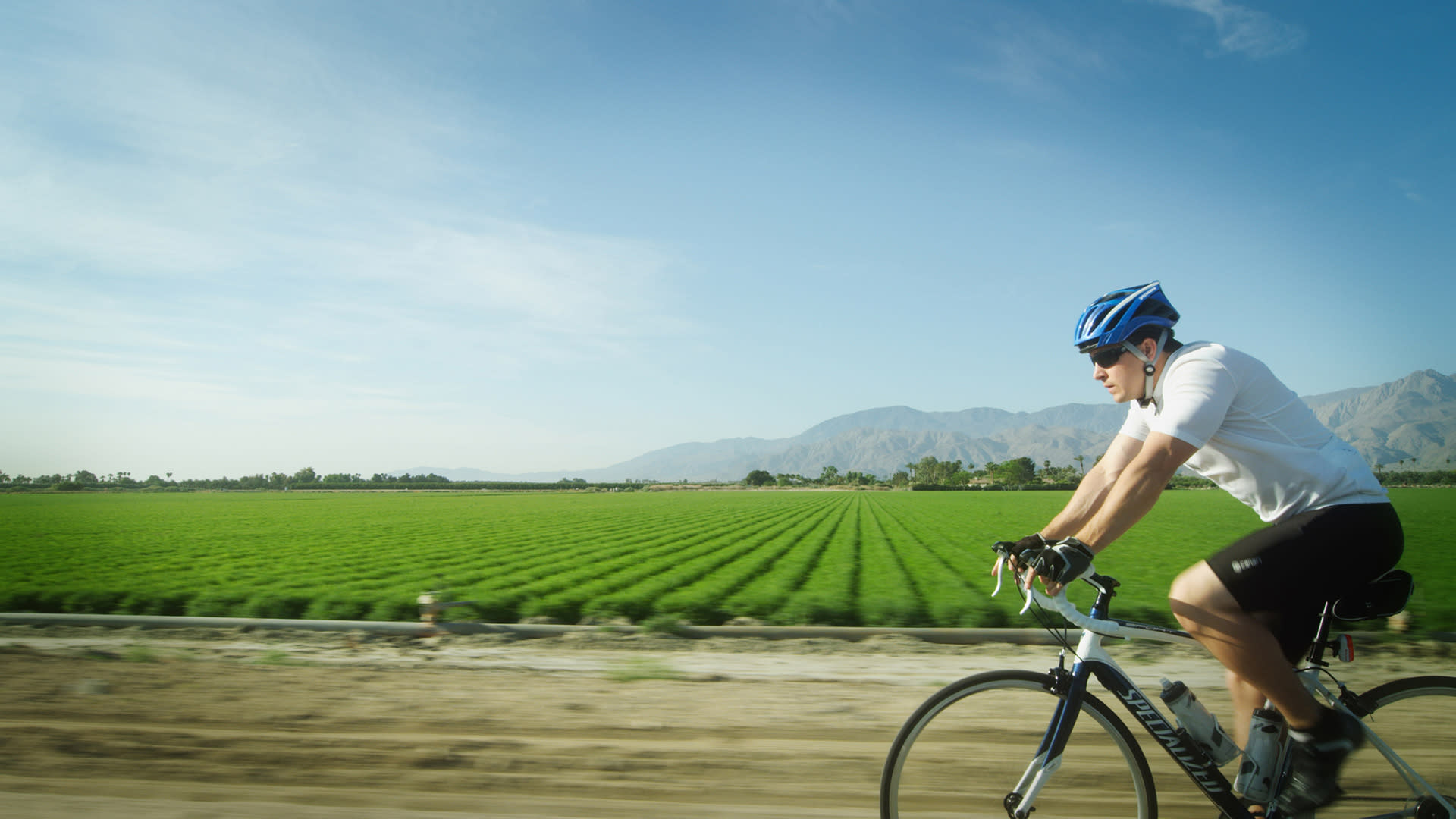 Like to bike? Big Wheel Tours offers custom bicycle tours as well as the ever-popular Earthquake Canyon Express Bicycle Tour, a four-hour, panoramic 20-mile ride. The tour runs once a day in the summer starting at 7 a.m.
Big Wheel provides water, snacks and air-conditioned vehicles for pickup and drop-off.
Saddle Up for Adventure
If you're willing to saddle up early in the morning or early evening after the sun goes down, you can also enjoy a scenic equestrian adventure at Coyote Ridge Stable.  Drink plenty of water before, during and after the ride, even more than you think you need.
Summer Golf in Greater Palm Springs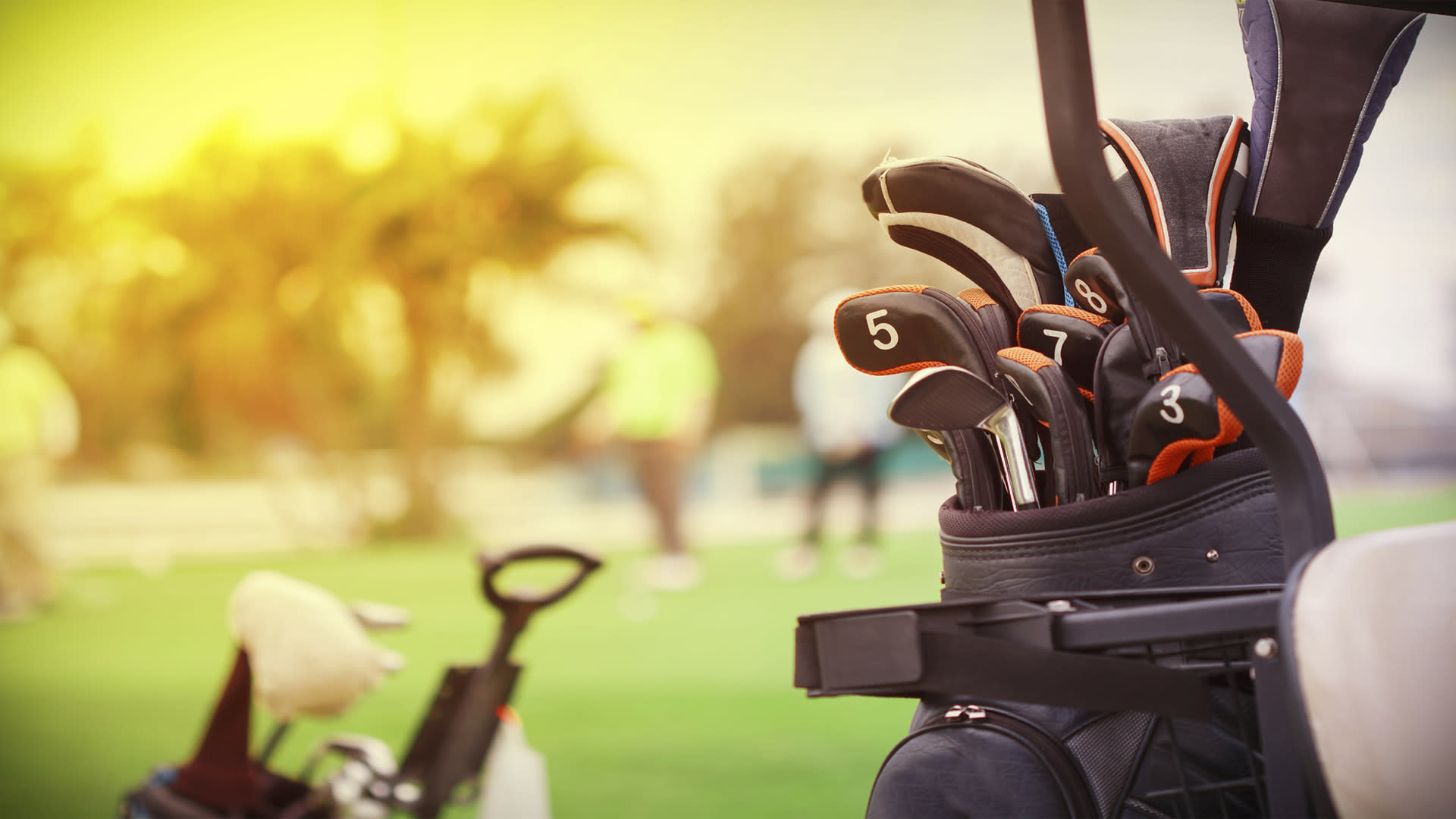 Don't let the heat keep you away from the course—you'll find amazing golf deals and ample availability in the summer.
To stay healthy and play your best game, Tom Burley, PGA Head Golf Professional at Indian Wells Golf Resort, recommends playing as early as possible but, if you do play late afternoon, seek out as much shade as you can; pass up alcohol and stay hydrated with water or sports drinks; wear light colored, moisture wicking clothing; apply a lot of sunscreen; and bring an extra glove so that you can rotate gloves every few holes and keep one dry.
Beat the Summer Heat with Indoor Workouts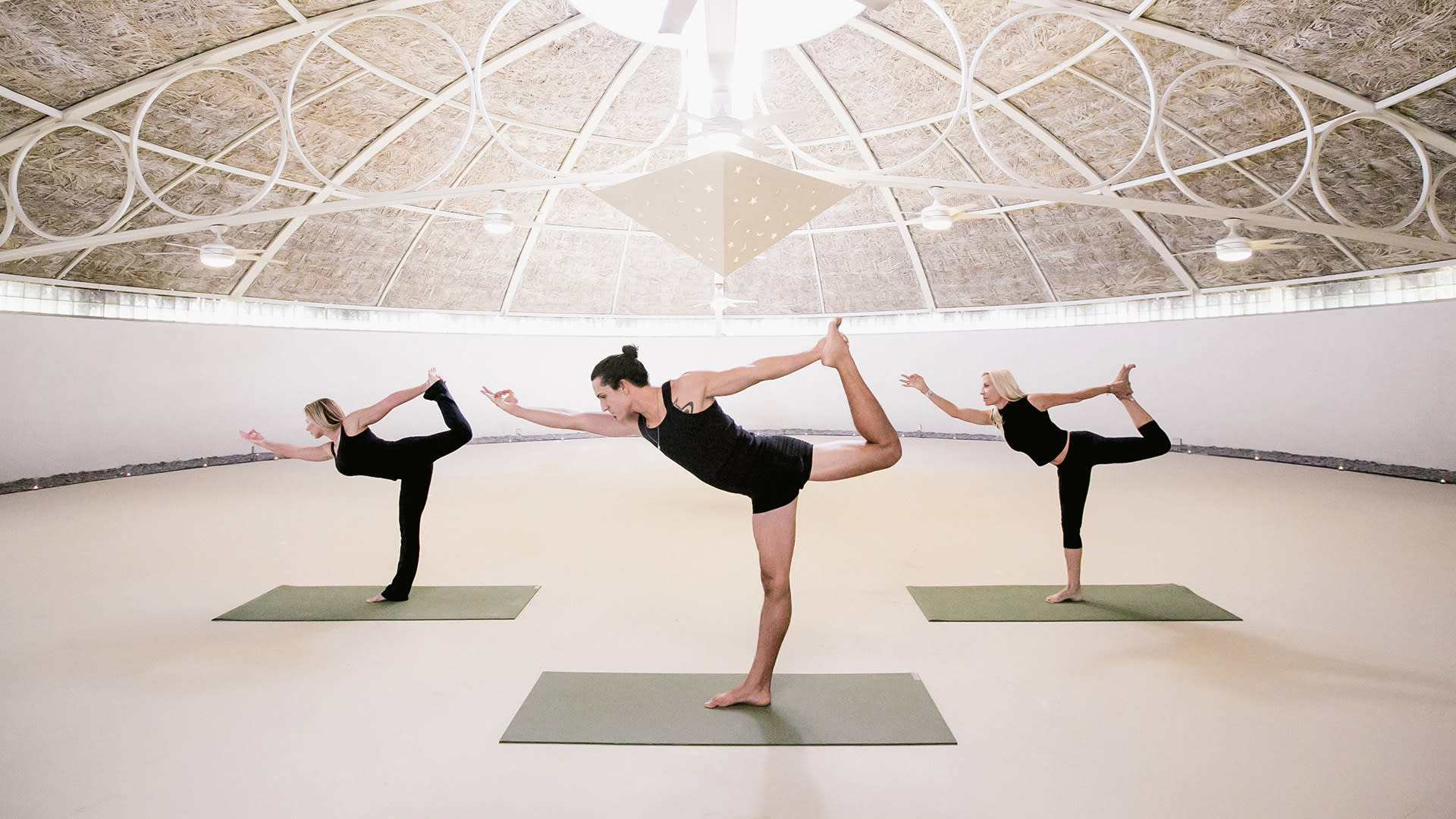 For indoor workouts, you'll find first-rate fitness facilities and classes at many resorts, as well as several centers and studios throughout Greater Palm Springs that offer everything from yoga, Pilates, Tai Chi and barre to TRX training, spinning, kickboxing, aquatic exercise and more.
Looking for more ways to stay healthy in the oasis? Here's how to eat and hike your way to health in Greater Palm Springs.