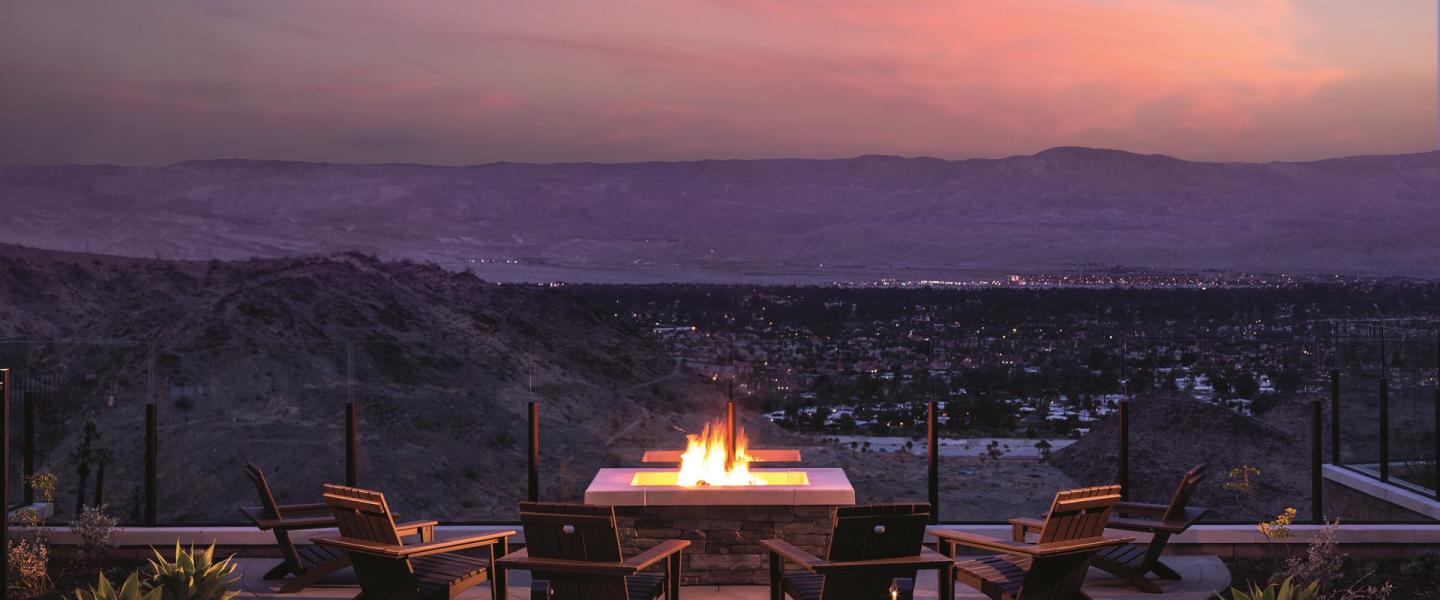 Nothing warms the heart quite like lounging around a fire pit with the one you love, staying up to till the wee hours sipping a nightcap while ignited by a fire's warmth or basking in the glow of centerpiece flames at a romantic dinner table for two.
Throughout the Greater Palm Springs oasis, an impressive collection of cuddle-worthy flames are sure to fire up a romantic night—so get ready to ignite your love.
The effortlessly hip Parker Palm Springs sets a hot scene for romance just outside the lobby, where a communal space features a large central fireplace where you can relax and reignite your love. Sink into a cushiony ottoman, plump arm chair or a pillow-laden couch for great views of the fire, and splurge on treats like truffle fries and Manhattans as you enjoy the flames.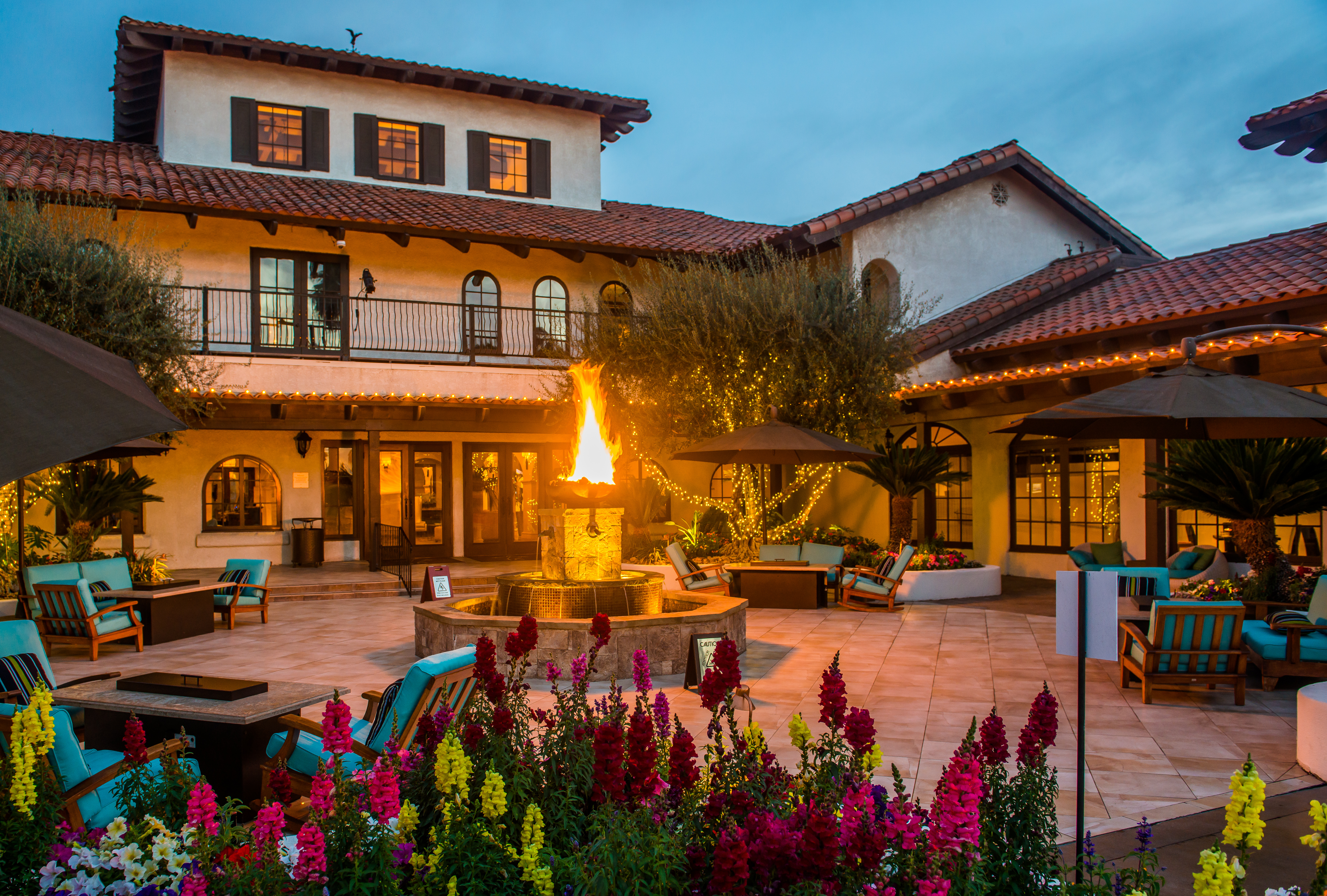 Mountain silhouettes, green fairways and towering palms are lovely sights to behold as you warm up by the fire pit on Blu Ember's award-winning patio. Often, the experience heats up with some of the Coachella Valley's top jazz, rock and acoustic artists. Don't forget to try the restaurant's exceptional California New American menu, too: items like pacific oysters, forbidden risotto and kurobuta pork tenderloin are sure to heat up the night.
An immaculate location high above the Coachella Valley and a masterful farm-to-fork menu make dinner at State Fare Bar and Kitchen a standout experience. Set atop a mountain in Rancho Mirage, this Ritz- Carlton restaurant offers stunning views of Greater Palm Springs. Dinner on the terrace is illuminated with the help of fire pits, which offer a warm experience as you dine under the immaculate desert sky.
Discover the authentic desert atmosphere that longtime locals love at Morgan's in the Desert, nestled in the La Quinta Resort. The restaurant's patio offers intimate seating around built-in fire pit tables with views of the Andalusian fountain and vivid, seasonal blooms. Sip vintage cocktails like the Penicillin or Aperol Cooler and nosh on a plate of wagyu beef carpaccio as you people watch the guests roaming the grounds, and you'll reignite the flames of love for both your beloved and the Greater Palm Springs oasis.