As part of our "Love Local" series, we'll be spotlighting some of the shops, restaurants, spas, attractions and businesses that give Greater Palm Springs its personality—the stories that capture not only our destination's unique set of experiences but also our hearts. Because to know them is to love them
It means when you say "shop small," you actually go and do everything possible to shop within your local community and embrace the entire community as a whole.
Tajin-rimmed chavelas. Refreshing aguas frescas. Sweet Mexican street corn. Artisanal pizza by the slice. At the Indio Food Park, a food truck park and beer garden, diners will find a little bit of everything—and a lot of local flavor.
"I originally wanted to start a restaurant," says founder Erick Becerril. As a commercial building inspector who's worked in government for over 12 years, he's used to helping others turn their business dreams into reality; finally, it was time to explore the world of entrepreneurship himself while still supporting other small businesses along the way. He spent some time learning how to navigate the food and beverage industry and exploring his options. Then one night, an Instagram post caught his eye; it was a food park in Colombia. "I said to my fiancée, 'Wow, that seems like a really cool idea.'"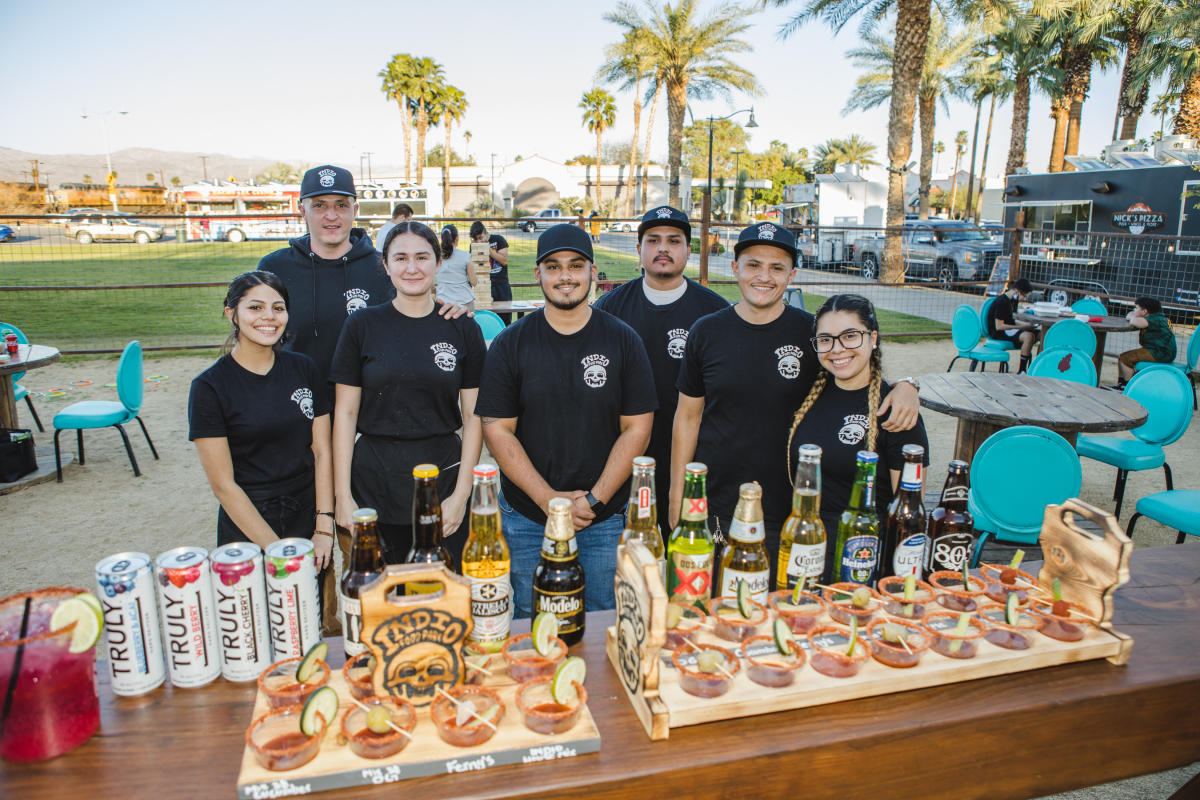 Inspired by what he had seen, Becerril set out to create something similar in Greater Palm Springs. He invited food trucks from the area and even as far as LA to participate in a pilot program in Coachella, which was a success. From there, he worked with the city of Indio on a more permanent location.
"We started doing a thing called 'Foodie Fridays' at the Indio Marketplace," he says. "For the first weekend, only one food vendor was ready, and we had maybe 10 people show up. But in the course of three months we grew to have about 20 vendors. And we just kept growing."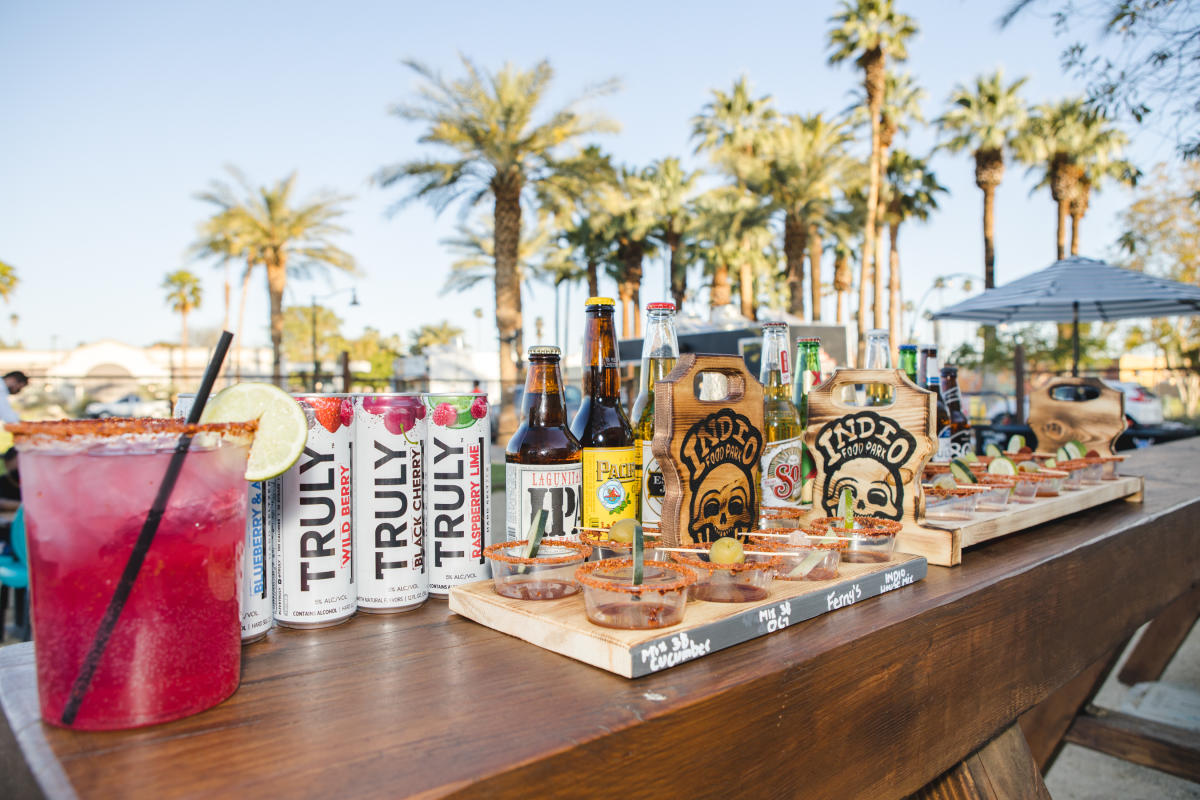 After a brief closure during the pandemic, the Indio Food Park reopened at is current outpost on the corner of Miles Avenue and Smurr Street, where a variety of Greater Palm Springs food trucks ranging from taco trucks to slushy stands to pop-up creperies cater to hungry locals and visitors every Friday and Saturday. An indoor food counter features its own menu of authentic Mexican fare like hand-crafted ceviche and tamales while artists and makers sell one-of-a-kind merchandise from nearby booths and micro-shops.   
For Becerril, the concept is simple—he's gathering people and small businesses together in one place. But he's also created an experience that feels both culinary and cultural in the city's historic downtown, where many walls are adorned with beautiful hand-painted murals. There, the city comes alive with the sounds of live music and laughter as families dine and dance on the outdoor lawn.  
"We're really happy that we're able to offer this," he says. "Other cities have already reached out to us and shown interest in wanting to do something similar because they've seen how many small businesses are helped, and we're excited to bring more food parks to different parts of Greater Palm Springs."
Indio Food Park
760-668-7066
82868 Miles Ave. Indio, CA
www.indiofoodpark.com