It seems there's lots more sprouting in the high-desert city of Lancaster than its signature orange poppies. Nestled in the Antelope Valley known for its aviation history, Lancaster is making its own history these days as a progressive California city that also offers a high desert getaway full of surprises.
Poised on the edge of the Mojave Desert, the region possesses forests of Joshua trees, steep canyons lined with red rocks and funky roadside stops. However, Lancaster also stands as the first U.S. city to require solar in every new house that is built. And, it is Lancaster's newly reinvigorated downtown, rivaling more cosmopolitan destinations, that has inspired new reasons to visit the destination's desert bounty. Who knew?
Vision on the BLVD
All too often, we are witness to resurrected downtown areas that never quite make it. Suburban sprawl and box businesses often overwhelm small businesses that struggle to lure diners and shoppers to what was once the pulse of a city. In 2010, Lancaster sought to beat the revitalization odds with the BLVD, a one-mile stretch of Lancaster Boulevard that had been virtually closed down. Inspired by the high-desert setting, city planners rolled out a vision for the nine-block area prime for strolling. Palm trees, art, pavers and plenty of seating areas line the avenue that encourages walking and gathering. In fact, it is all "orchestrated" by musical stations, including a piano you can stop to play, and anchored by new shops, impressive dining choices, community-engaging annual events and the coupe de gras: a state-of-the-art performing arts center and a mega art museum, both attracting Los Angeles' best talent.
Entertainment First
In 1991, the city opened the Lancaster Performing Arts Center in the heart of the BLVD.  With a seating capacity of more than 750, the attractive, sleek live- entertainment venue was interestingly built on the site of the valley's first movie house that was owned by Frank Gumm, also known as Judy Garland's father. The hub of community theater scene, from the talented Cedar Theatre group of actors to the valley's symphony and ballet companies, LPAC has also attracted an impressive bounty of star power with a slate of recent past performers that include Pink Martini, Burt Bacharach and Clint Black. Upcoming season headliners include Phil Vassar, Carlos Mencia and Las Vegas' headlining magician, Don Barnhart.
Art Everywhere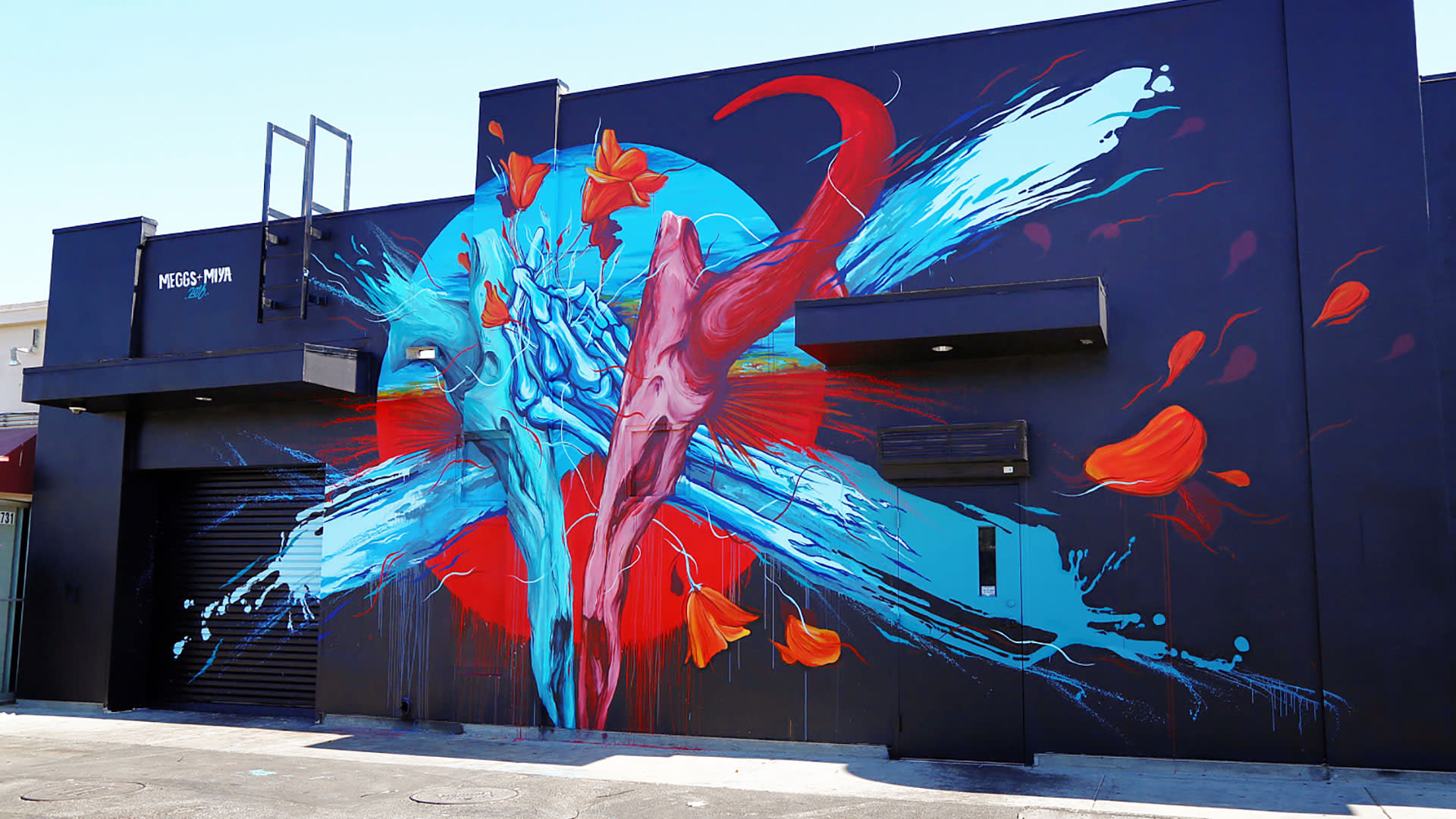 Certainly, the other big attraction on the BLVD is MOAH, Lancaster's Museum of Art & History. The multi-story contemporary building arrived in 2012 just a block from LPAC and has been opening eyes and imaginative minds ever since. MOAH draws from artists both locally and around the country with more than 10,000 objects on display at any given time, consisting of both permanent and special exhibitions that change often. You will discover an eclectic art scene here that blends some local history with collections of contemporary art makers of Southern California.
The BLVD's newest artistic roll-out is POW!WOW!, bringing art by notable artists to the streets in the form of murals splashed on building walls. The on-going public art program already has a dozen murals to surprise and catch the imagination sprinkled about, from pop spiral designs to aerospace-inspired large works. Take an easy self-guided tour while shopping and dining on the BLVD.
MOAH's sister art gallery, Cedar, is just down the avenue and was long ago the city's jail. Cedar is the community's forum for art with many local artists and students displaying their works. The gallery encourages progressive ideas and new and experimental genres of artwork which highlight education, including a room filled with free art supplies for creating your own masterpiece.
Just across the street from Cedar is the Western Hotel Museum, dating back to 1888. As Lancaster's oldest surviving building, the museum is filled with artifacts from the city's Native American days to miners, ranchers and farmers.
Boeing Plaza, straddling the far edge of the BLVD and signaled by an F-4 Phantom, marks the Aerospace Walk of Honor. The plaza and surrounding monuments feature plaques commemorating the accomplishments of 100 notables, including Chuck Yeager, Neil Armstrong and Jacqueline Cochran. Five honorees are inducted each year in a special ceremony held in September.
Bistro Dining
The dining scene on the BLVD mirrors the artistic creativity of the downtown area with an array of interesting bistro choices that range from Cuban to Cajun.  High on the list is Lancaster's first and only wine bar, Pour 'd Vino, which offers an extensive wine list paired perfectly with small plates. After or before a night at the theater, head to Gatsby-style Zelda's 750 West for a drink where you are apt to spy that night's headliners.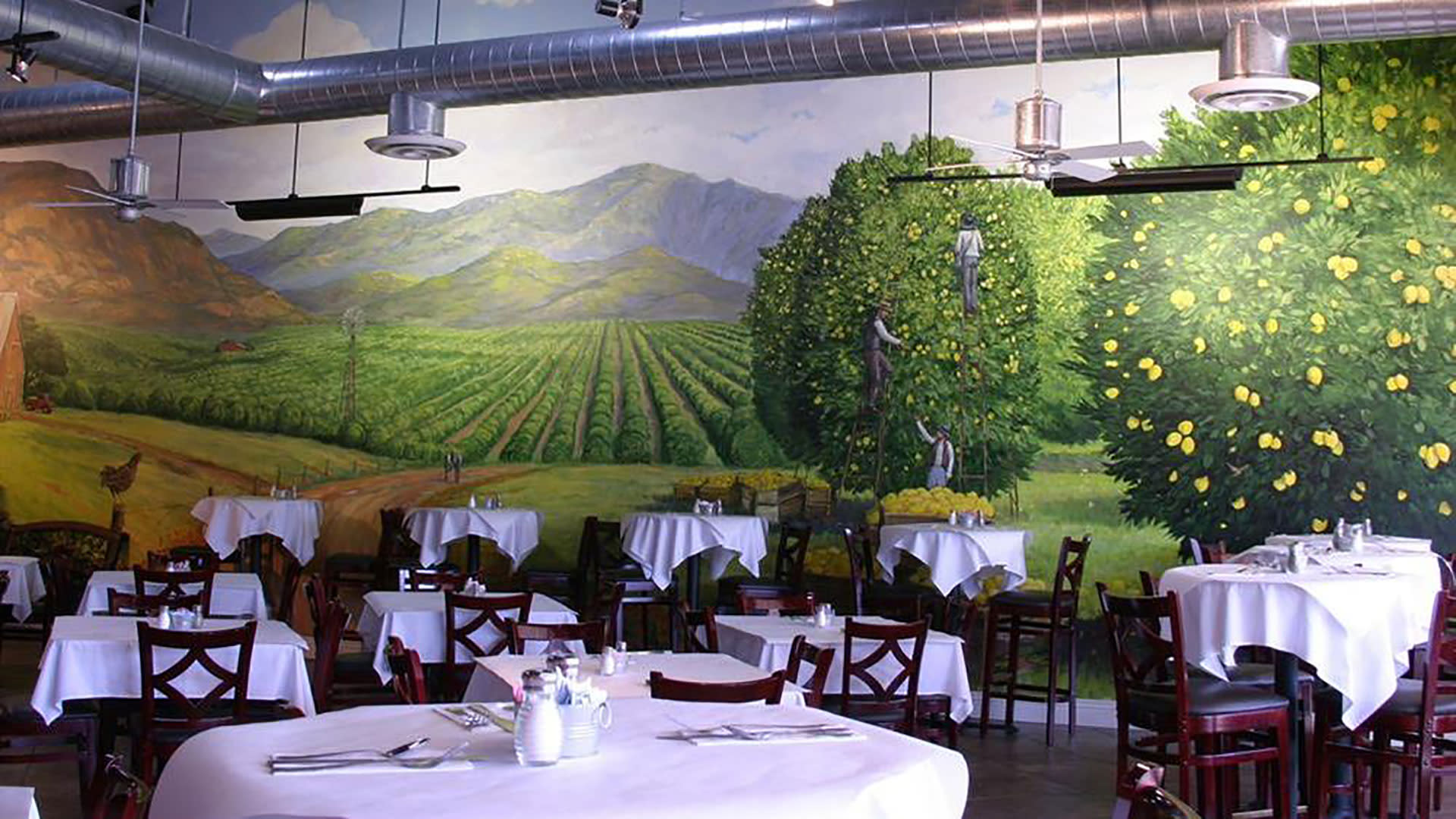 Don't pass up an opportunity to sample the farm-fresh vibe at The Lemon Leaf. Dine in a "lemon grove" on traditional Greek and Italian dishes prepared with fresh, artisanal ingredients. The best is, of course, the decadent lemon pizzelle—a local favorite. Another Italian favorite on the BLVD is GBG that goes beyond the traditional dishes with specialties such as bacon-wrapped tri-tip steaks drenched in sautéed mushrooms.
Outdoor Explorations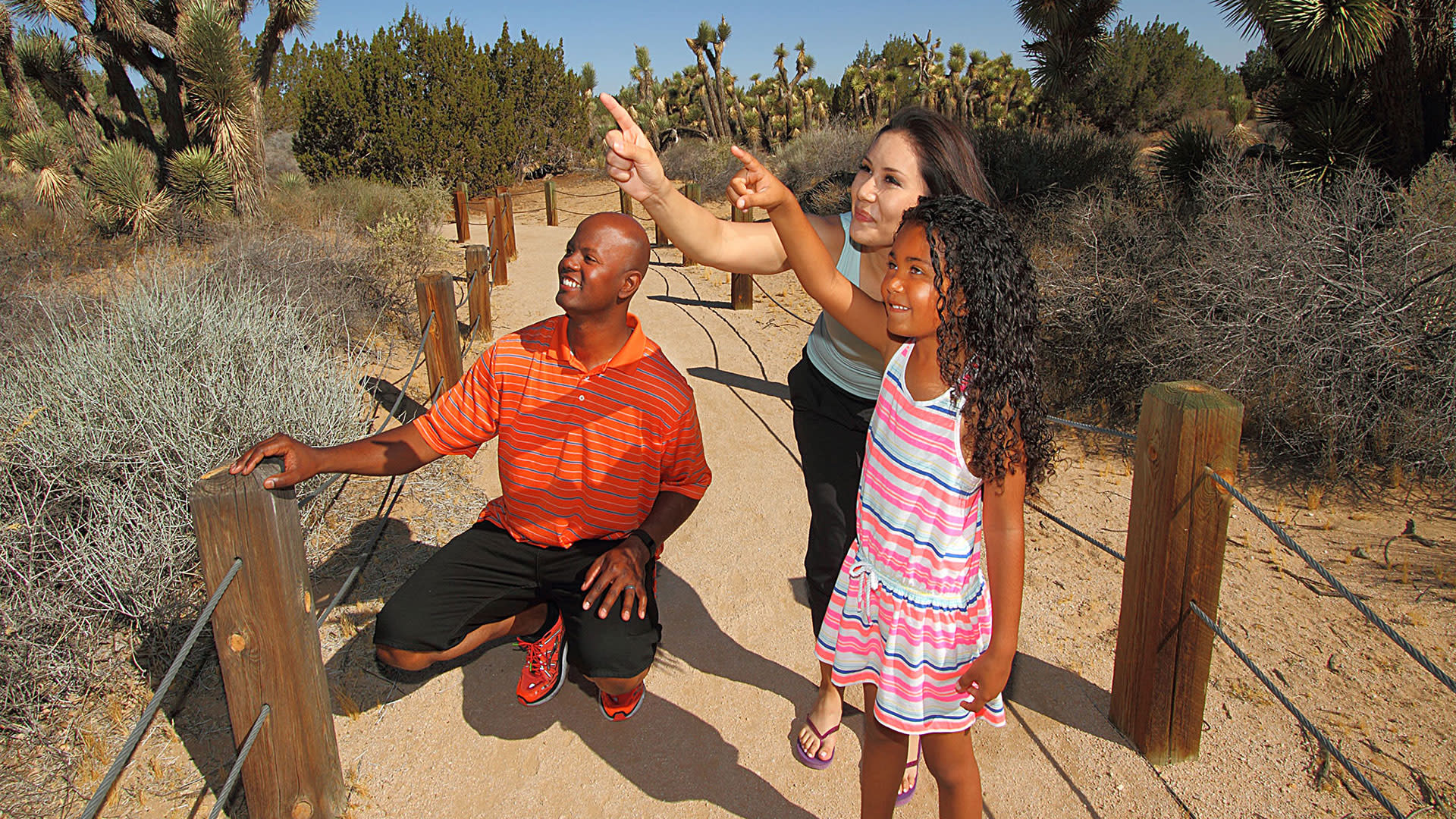 The Antelope Valley has long been recognized for its abundant and unique "natural" side, from Saddleback Butte State Park and Red Rock Canyon State Park to the San Andreas Fault-created Devil's Punchbowl. Climbers, hikers and bikers have trails aplenty—all set within Joshua trees and twisted sediment. But, now, you can explore very close to town with the recently acquired Prime Desert Woodland Preserve.
Located in the midst of urban development is this highly walkable 100 acres of desert wildlands that is like no other city park you are apt to visit. Three miles of trails and a kid-friendly visitor center with ranger make it a great family destination. Trails run north and south and are lined with forests of Joshua trees that mingle with low-lying desert scrub and an assortment of scampering wildlife from jackrabbits to lizards, as well as hawks and owls. Once a month, the local astronomy club hosts a "Moon Walk" at the preserve for stargazing.