Across the nation, late-night bites are generally limited to seedy taco joints and fast-food burger chains that don't necessarily please the palette. Thankfully, an after-hours dining scene thrives in Greater Palm Springs.
Top-notch restaurants meet the demand of foodies who like to satiate their appetite beyond typical dining hours, giving them every reason to rejoice with the finest in food, often after midnight. Steer clear from the drive-thru and grab a table at one of these hot spots that serve up their signature dishes until the wee hours of night.
Birba | Palm Springs
Tara Lazar is one of Palm Springs' most impressive chefs thanks to her farm-fresh sensibility and effortless knack for popping flavors in diverse cuisine. Having cult status in the local dining scene with exceptional restaurants  (Cheeky's is her claim to fame), Tara Lazar's second restaurant Birba just next door is a local's favorite. The Italian restaurant is casual and sleek, with modern Scandinavian design, equipped with fire pits on a garden patio and a marble bar for exciting cocktails.
The menu changes frequently, but Italian lovers will delight in gourmet pizzas, homemade sausages, meatballs, air-cured beef and fresh veggies like roasted beets. Birba's hours run to 11 p.m. weekdays and midnight on the weekends.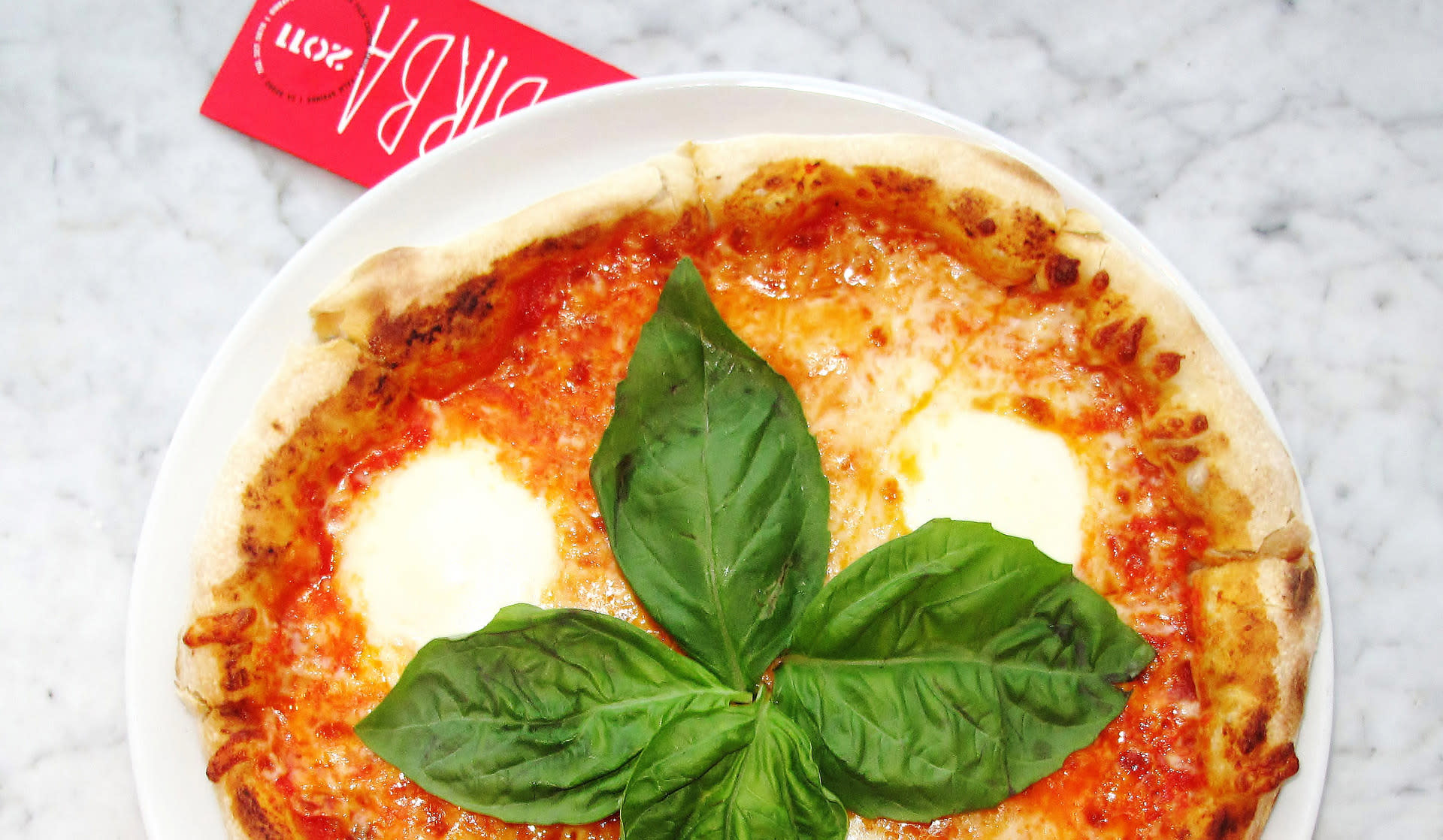 Eight4Nine in the emerging Design District is theatrically modern with exposed pipe light fixtures, bleached white walls lined with vintage prints and Victorian high-back chairs with magenta cushions. The "West-coast Modern American" cuisine has Pacific Rim, Latin and Southwest influences (like Ratatouille Tart, Barbecued Blue Point Oysters and Mesquite-smoked Carne Asada), an artful combination that pleases all palates. The restaurant is whimsical and fun, with a terrific late-night menu to boot. Reservations are highly recommended. Open until 10 p.m. on weekdays, 11 p.m. on weekends.
No one's exactly racing to a sports bar for a great meal, but Yard House is the exception thanks to its excellence in "bar food." In fact, Yard House puts an elevated spin on modern comfort food (think ahi poke bowls, hot & spicy edamame, crispy duck wings, Maui pineapple chicken and roasted turkey pot pie), proving it can dish out memorable meals and, of course, great beers for washing them down. Located at The River entertainment complex, Yard House is open until midnight during the week and 1 a.m. on Fridays and Saturdays.

Food lovers can live vicariously through Spaniards at Alicante, a modern-rustic Spanish bistro serving tapas-style Spanish America plates. Here, as in Spain, diners typically eat late in a festive environment, ordering shareable plates like skewers, serrano ham, chilled octopus, paella and even pizza and pastas. The outdoor patio is buzzing at night, so much that people often confuse for a bar, but that's the beauty of Alicante. It's neither bar nor restaurant, but a vibrant social spot that serves up great food, drinks and memories! Alicante is open until 11 p.m. during the week, midnight on the weekends.
Eureka! | Indian Wells
The hipster movement has spilled out of Palm Springs and into Indian Wells where Eureka, a trendy restaurant serving up craft beers and indie rock music, has quickly become a staple in the dining scene. This modern establishment is a haunt for locals and visiting scene-sters alike, thanks to great craft cocktails, rare beers and hearty American eats like their signature burgers, tacos and pork sandwiches. Eureka! is open until 10 p.m., 1 a.m. on weekends.