A sense of magic washes over visitors as they breeze past welcoming windmills and enter Greater Palm Springs, the "godmother" of all LGBT destinations. This oasis offers a buffet of the fabulous and enchanting all summer long. In fact, the hotter it gets, the wilder and more savory the weekend.
CCBC Men's Resort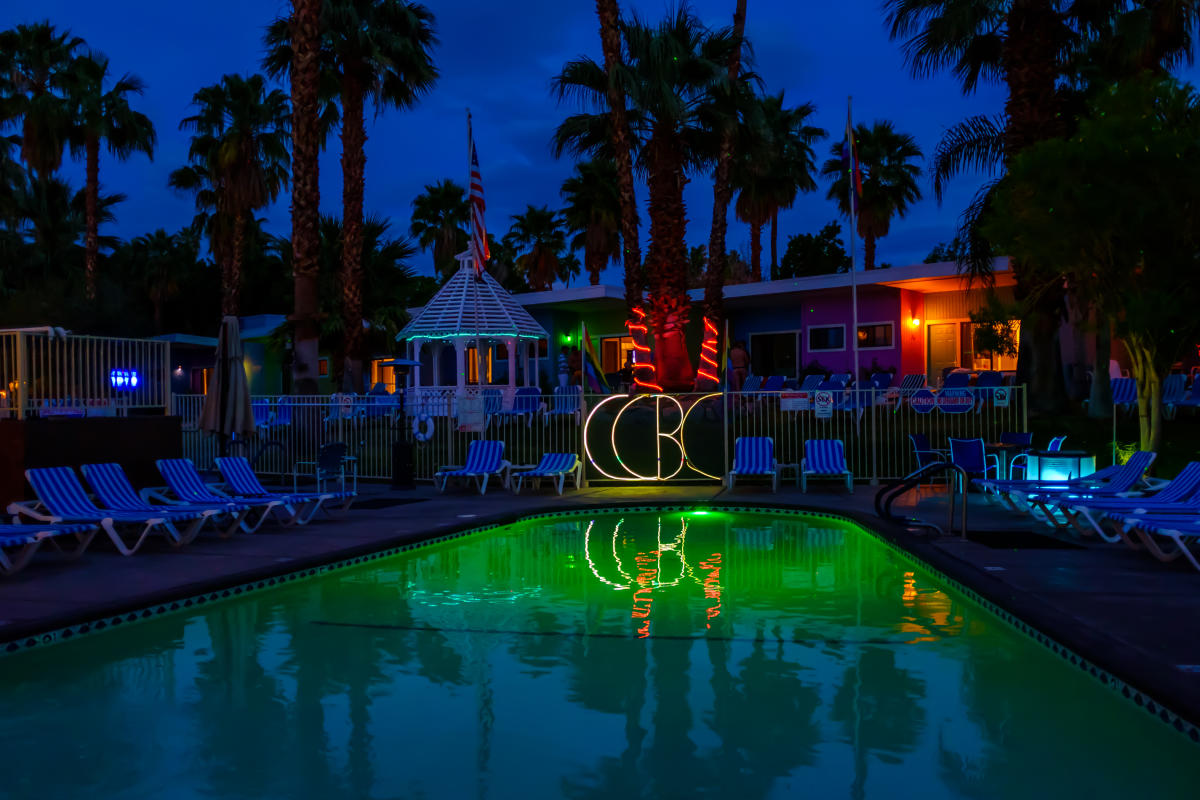 CCBC Men's Resort is proudly the largest clothing optional resort in the U.S., going strong all summer with its meticulously manicured grounds. Soon, the resort will boast a restaurant and bar called "Runway."
Splash House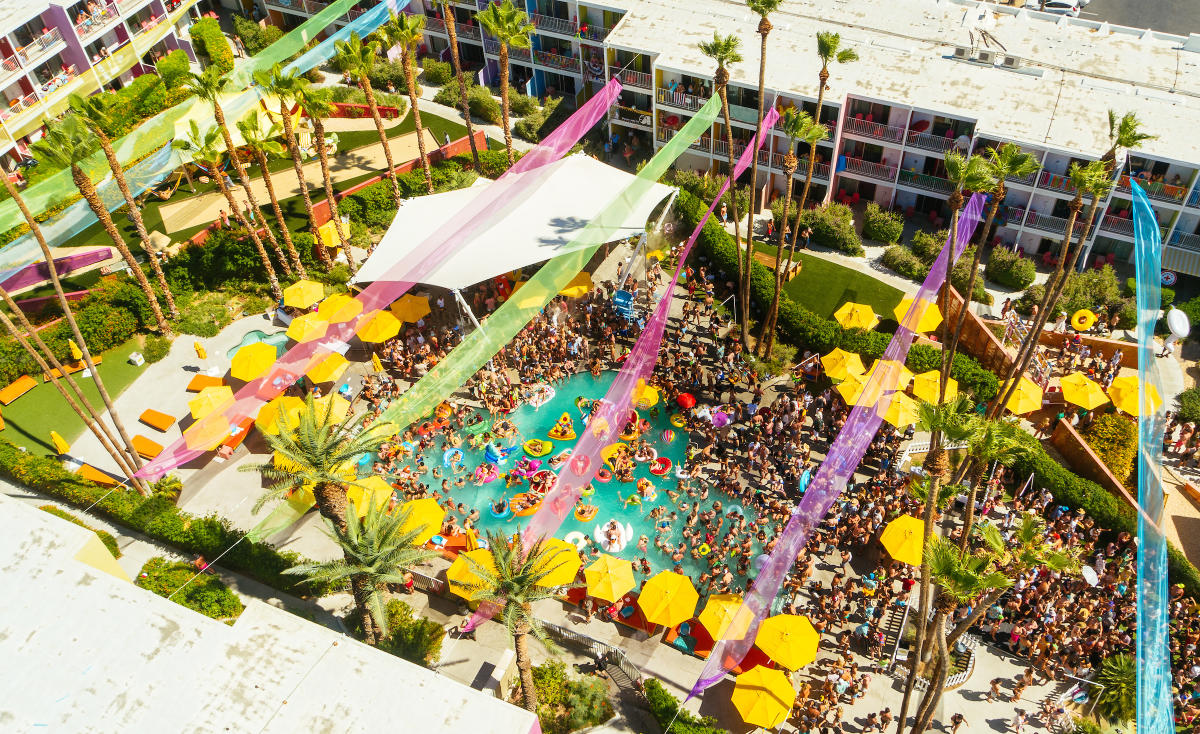 Ready for Splash House 2018? Held June 8-10 and August 10-12, this multi-venue music festival touts itself as the "everything friendly" event with its beautiful mixed crowd. An ever-stellar lineup of DJs comes to Renaissance Palm Springs Hotel, Riviera Palm Springs, and The Saguaro Hotel & Pool for these three-day soirees.  All three venues are within two miles and connected by shuttle. The event features the "cherry on top" after-hours party in an additional location at the Palm Springs Air Museum.  
Nightlife
When the powerful beams from the sun begin their swift decline behind the shadows of the mountains, there is a place where nightlife is just beginning to percolate. Arenas Road lends itself to many as the ultimate LGBTQ row of the fabulous and the pleasurably surreal. Indulge in nightly Happy Hour (4-6) and Naughty Hour (10-midnight) at the gorgeous and sleek Blackbook Bar the food is just as fabulous as the decor (try the Disco Fries and a drool worthy burger) Arenas offers a conglomerate of constant choices.
A mile or so north of Arenas is the tiki chic godmother of bars: Toucans Tiki Lounge with a new facelift there's a night for every mood.  Also on the north end is "Paul", a new place with a simple sign out front which reads "Bar/Food."
LGBT-Friendly Resorts
If you fancy venturing to the east end of Greater Palm Springs, indulge in the hacienda beauty that is the La Quinta Resort and Club. With 41 individual pools and a palatial sanctuary of a spa, serenity flows on tap here.
Another option is the The Westin Mission Hills Golf Resort & Spa, centrally located in Rancho Mirage. Here, you can indulge in a desert-themed body scrub at the spa before relaxing in a dreamy signature Westin bed.
Shopping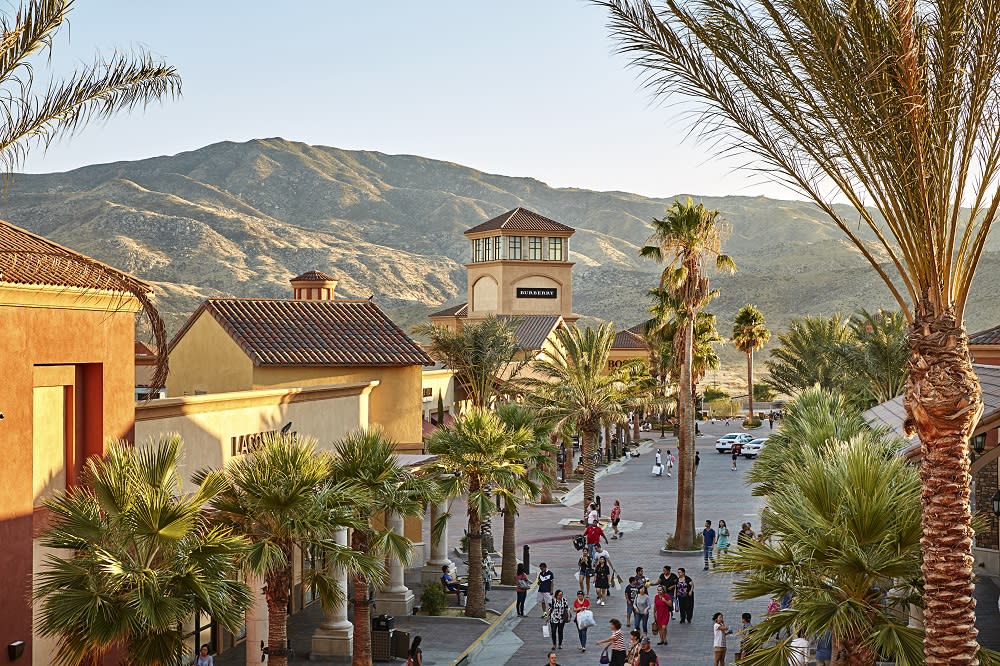 Shopping is plentiful, from the king of outlet malls known as Desert Hills Premium Outlets to some of the most world renown thrift and resale stores (such as Revivals and Angel View) in Greater Palm Springs. With so many options, you're bound to come home with more than you came with.
In downtown Palm Springs, visitors will find familiar brands in new storefronts. The recent additions include H&M, Kiehl's and Free People, all surrounded by a beautiful tapestry of local boutiques, vintage shops and more. 
As the siren of summer welcomes you to the many layers of hidden gems that await you in Greater Palm Springs, there's a cocktail and a welcome mat with your name on it.