As Greater Palm Springs gears up for the latest installment of the best girl party ever, it's interesting to note that the Club Skirts Dinah Shore Weekend almost didn't happen.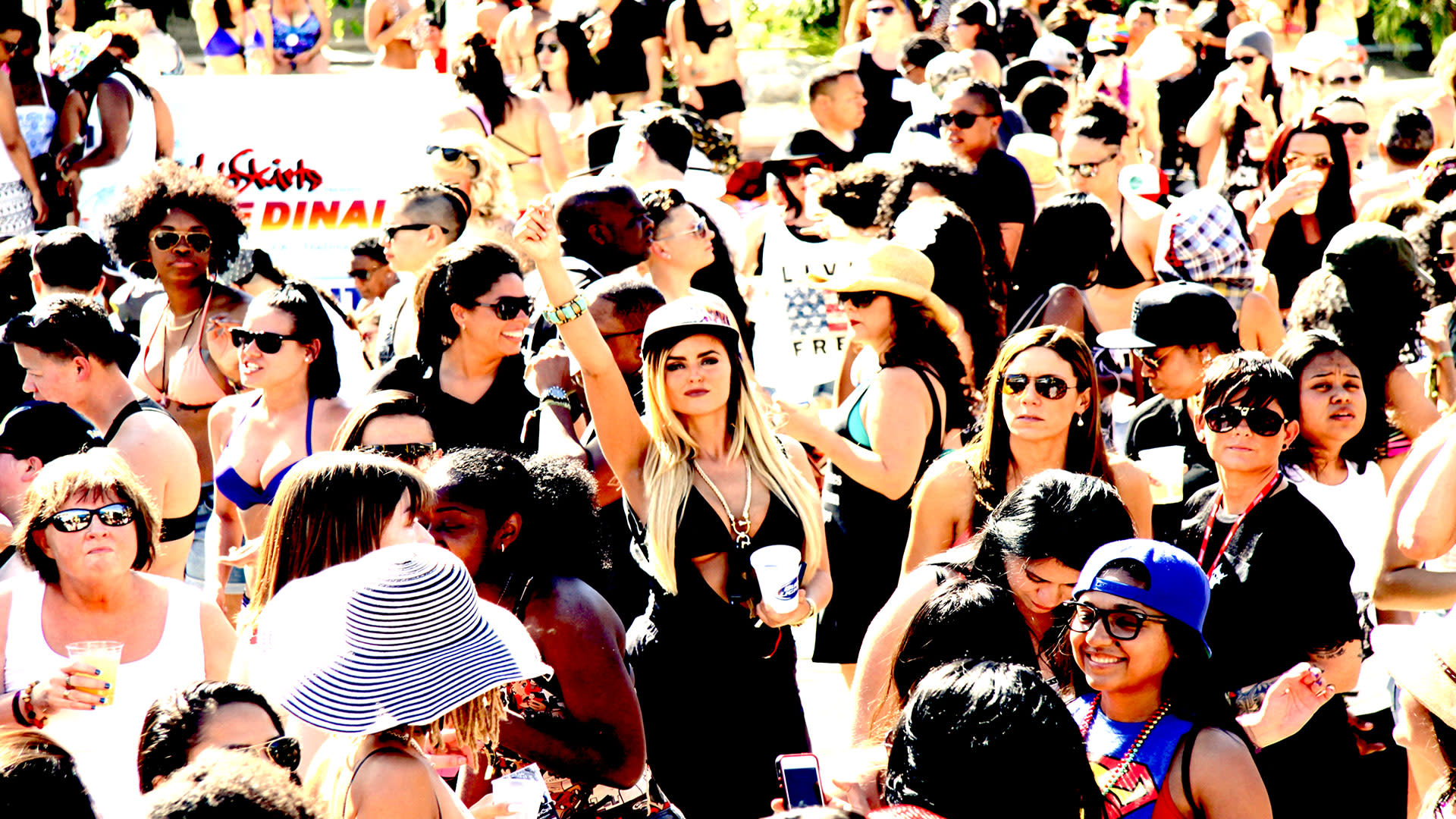 That's right. The Dinah, as it's called by those familiar with the lesbian retreat that draws over 15,000 attendees from across the globe, was nearly blocked at the starting gate.
Before The Dinah was a highpoint of the local tourist season, it was just a dream for Club Skirts founder, Mariah Hanson.
In 1991, Hanson knew that the Dinah Shore Golf Tournament for women was popular with lesbians and was determined to elevate this small gathering to new heights. She believed the destination could support a large-scale lesbian event. So she secured party space for the weekend. However, her contract was abruptly cancelled without explanation.
Hanson reached out to Paul Zech, who was working for a popular destination-management company. He believed in her vision as well as equal rights for the LGBTQ community. So, Zech helped get Hanson a contract with a small hotel. He also assisted in securing the Palm Springs Art Museum for the event itself.
With the museum as the anchor, the event took off. Popular recording artists and national sponsors signed on and entire hotels were booked so that they were 100% lesbian occupied. This unforgettable weekend soon became a retreat known around the world.
Now, The Dinah is touted as the one of the most star-studded, action-packed lesbian events in the world. There are wall-to-wall parties and entertainment provided by an all-female line up. Past A-list performers have included Lady Gaga, Chaka Khan, Katy Perry, Meghan Trainor, Eve and Salt-N-Pepa.
The 27th annual edition held March 29 - April 2, 2017 promises more fun at wall-to-wall parties lavishly named the Wet and Wild Pool Party, the Hollywood Party and the White Party. Entertainment will be provided by nationally known DJs, singers and rappers who have achieved milestones in their careers.
 "The event stands for living out loud and being proud, together," says Hanson. "Now, more than ever, it is enormously important to celebrate and raise the visibility of women breaking glass ceilings, especially within our own community."
2017 Club Skirts Dinah Shore Weekend Line Up
The all-female line-up of trailblazers includes: world surf champion and DJ Keala Kennelly, who made history by winning the first women's big wave contest at the Nelscott Big Wave Classic in 2010; Butterschotch, the first female beatbox world champion and a finalist on NBC's "America's Got Talent" and Tysh Hyman, singer, rapper and songwriter, who penned tunes for Alicia Keys, Diddy and Kanye West. There's also Lizzo – a gifted rapper, soul-stirring gospel singer and classically trained flautist – currently showing off her debut album, Coconut Oil, on a national tour; and Latin rapper Lady Cultura who will break from her expedition with Ariana Grande to perform at The Dinah.
Photo courtesy of Steven Tassopoulos