Tree shaded patios, cabanas by the pool, cool-misted palapas and air-conditioned terraces are some cool spots you'll find to sip an innovative icy concoction in the Oasis this summer. Join the locals who know where to refresh with these inspired libations.   
The action is hot, but the drinks are cool, creative and generous at Lulu California Bistro in the heart of downtown Palm Springs.
Within its fun, midcentury modern décor, diners can choose to sit in air-conditioned comfort, enjoying the action from various mezzanine levels, the bar area or from the bustling, street-side terrace. Lulu's varied menu and pricing offers a 12-hour happy hour every day in the bar, an award-winning three-course menu beginning at 11 a.m. and a new late night menu on weekends.
Step into Lulu's vibrant surroundings and sip some of these colorful concoctions: The LuLu Blue, the Classic Manhattan, Don Julio Reposado and the Million Dollar Maggie Margarita.
There's always a party at Lulu.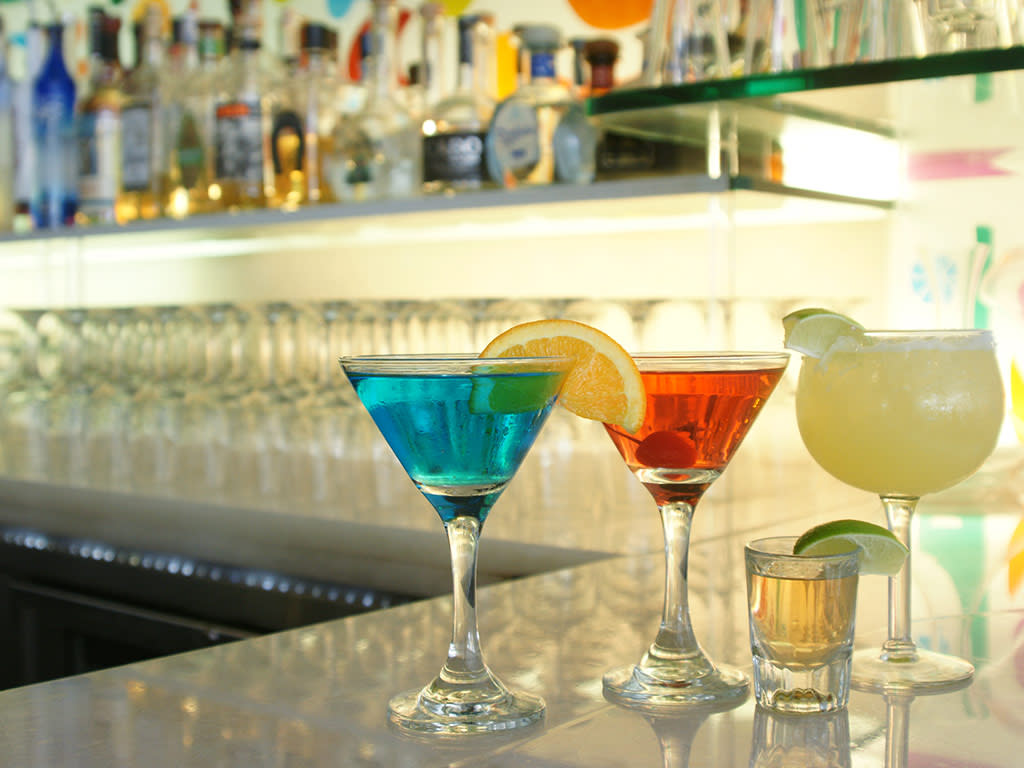 Mixologists at Fantasy Springs are clearly having too much fun! For this summer's crowd, they have invented nearly a dozen new drinks, several that spin off from the tasty Barenjager Honey Tea liqueur like the Apple & Honey Tea Margarita with a tart apple kick; or the Cucumber Mint Honey Tea Margarita finished with a sugared rim, lime wheel and splash of Tabasco.
The Jalapeno Margarita with just the right touch of heat and sweet is made with tequila Reposado, muddled jalapeno with fresh lime, Grand Marnier, a splash of bitters and agave nectar. The tall, icy, red Rock Lobster is a tropical blend of rums with the flavors of banana, pomegranate, coconut and orange and a dark rum floater.
Enjoy these and myriad other summertime drinks at Fantasy Springs in one of the popular restaurants like POM, The Bistro and Joy Asian Cuisine, or at LIT Ultra Lounge and Sports Bar, the 12th Floor Cocktail and Wine Bar or the Springs Bar.
Get your game on! 
When You ARRIVE, Try These New Palm Springs Cocktails
Whatever your ETA, ARRIVE, Palm Springs' newest boutique hotel in the Uptown District, has two new summery cocktails waiting for you: The Palm Springs Punch made with rum, ruby port, orgeat and citrus and the Swan Dive, with vodka, pamplemousse and grapefruit.
A Chris Pardo-designed midcentury revival hotel that immerses guests in the surrounding neighborhood vibe, ARRIVE offers a refreshing courtyard pool and oversized Jacuzzi, private poolside cabanas featuring individual fire pits, as well as group fire pits and lounge seating; perfect to enjoy cocktails.
The courtyard is surrounded by 32 guest rooms and anchored by Reservoir, a dramatic modernist-inspired restaurant serving hip southern California cuisine.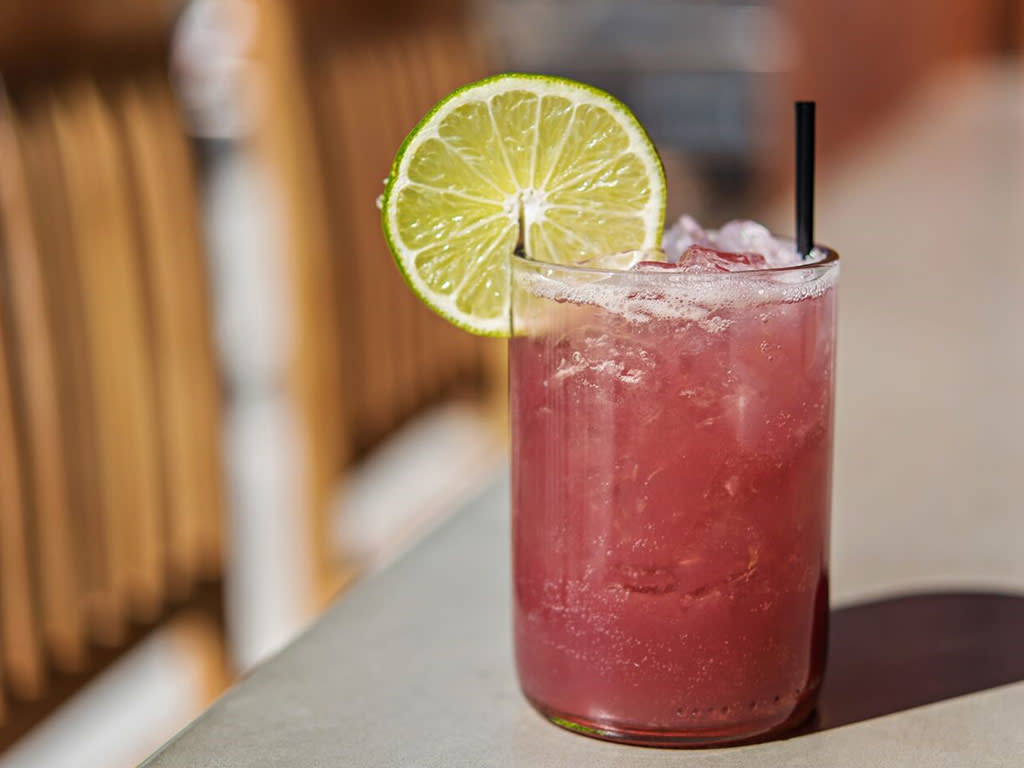 Rocco's Electric is the weekends-only bistro and bar at The Saguaro serving small and shared plates with a focus on classic cocktails and dark tiki-favorites with house-made syrups and fresh juices, including this favorite, The Junglebird.
The secret ingredients are: rum, Campari, pineapple and lime.
Other dark rum classics at Rocco's are Mai Tais with lime, orgeat and Gifford triple sec; an Old Fashion with demerara syrup and bitters; and Sazerac, with rye whiskey, demerara syrup, bitters and absinthe.
Enjoy cocktails also at El Jefe, the resort's Mexico-inspired street taco-and-tequila bar, or relaxing at the cool poolside bar.
A taste of sunny Tuscany is captured in the Miramosa. This new signature summer cocktail at the Miramonte Resort & Spa is made with kumquats muddled with Pavan liquor poured into a wine glass filled with ice, fresh blueberries and raspberries  and topped with champagne.
Enjoy this and other hand-crafted cocktails from the Vineyard Lounge overlooking Miramonte's Mediterranean style architecture and lushly landscaped grounds.  Or relax poolside at the main pool, the adults-only serenity pool or dip into the soothing saline pool at the Spa.
The resort's Grove Artisan Kitchen features ingredients from local growers and on-property-grown fresh herbs and citrus.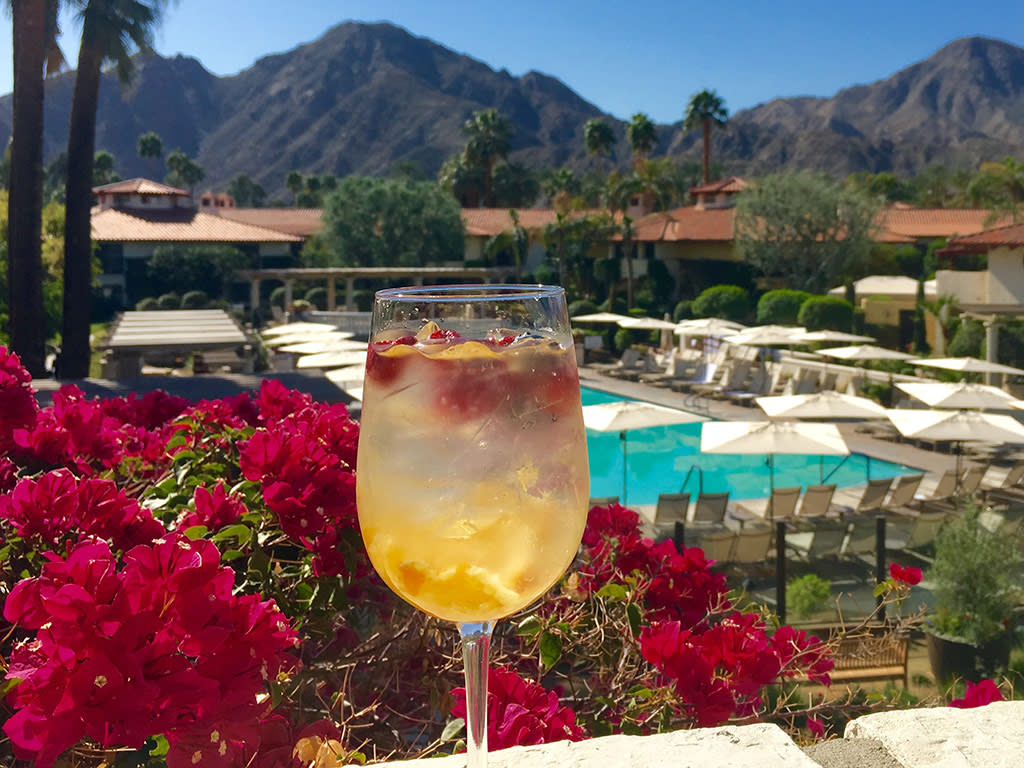 When SO•PA Gets In Your Eyes
L'Horizon Resort & Spa's inventive alfresco restaurant, SO.PA, will delight your heart and palate as much as your eyes. Serving a seasonally-inspired breakfast, lunch and dinner in SO.PA's intimate, tree-shaded patio is a dining experience unique to Palm Springs.
Two expressive cocktails from SO•PA are the Expresar Piña made with rye, Mezcal, house-made pineapple cordial, whiskey barrel-aged bitters, muddled pineapple and rosemary preserve; and L'Horizon Classic is composed of Purity vodka, Rothman and Winter apricot, muddled thyme, peach bitters and Peat Monster rinse.
Try these and other craft cocktails, imported wines and beers during the Communal Hour - their chic version of happy hour -- served at the communal table in the garden during the early evening, Sunday-Thursday. 
No need to skimp on a drink when it's a Skinny Margarita, the under 200 calories icy concoction made with Cazadores Blanco Tequila, Agave nectar and fresh lime juice, and served at Las Casuelas Terraza.
Enjoy this refreshing summertime drink outdoors on Las Casuelas Terraza's grand palapas bar or sitting on the side-walk terrace overlooking downtown Palm Canyon where people watching is entertaining.
This iconic Mexican restaurant is part of a 57-year tradition of fine Mexican-American cuisine in the Oasis, introduced by pioneer restaurateurs Florencio and Maria Delgado. Owned by Patty Delgado Service, the popular tourist landmark has won numerous industry awards for its exceptional food, hospitality and service.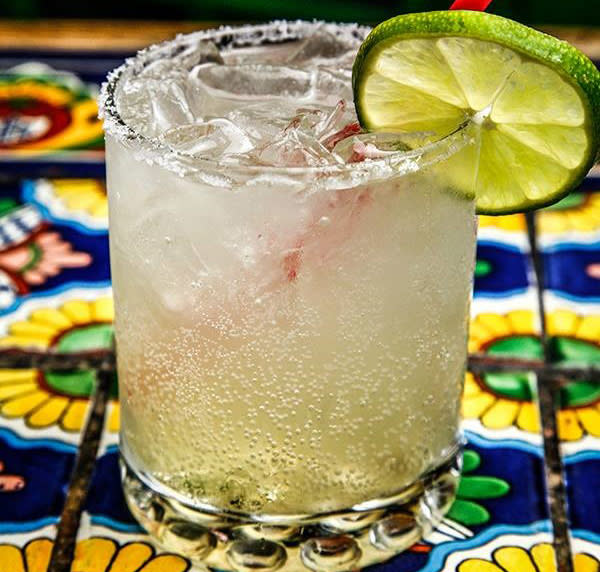 V Palm Springs, the area's newest boutique hotel, is located at the curve where south Palm Canyon becomes east Palm Canyon Drive.
Elixir, the hotel's pool bar & grill, recently debuted offering a Polynesian-inspired menu with a new take on Asian-fusion BBQ fare. A variety of sharable snacks such as green curry guacamole with roasted Serrano chili, charred lime, cilantro and fresh plantain chips; and tuna tartare cigars with crispy wonton skins are available.
To this, a bevy of modern-tiki delivers whimsical drinks, frozen beverages and large sharable cocktails. The Elixir Sling updates a classic gin cocktail with cherry and orange liqueurs, charred pineapple, lime and bitters.
Coming in the fall will be the hotel's main dining outlet, Solstice, a modern desert-inspired restaurant and cocktail lounge service and creative farm-to-table fare. 
Omni Rancho Las Palmas in Rancho Mirage has a storied past. In the 1950s, Hollywood stars, heads of state and visitors alike descended on the "Desert Air Hotel & Resort" to soak up the sun and relax in the sparkling pool.
On this former site, Omni Rancho Las Palmas, the resort's intimate gathering place R Bar is home to the Desert Heat cocktail. Paying homage to its surroundings, this specially crafted cocktail consisting of tequila, lime juice, cucumber, jalapeño and agave nectar is the perfect way to cool down and relax in the summertime. It's served over ice with a jalapeno and cucumber garnish.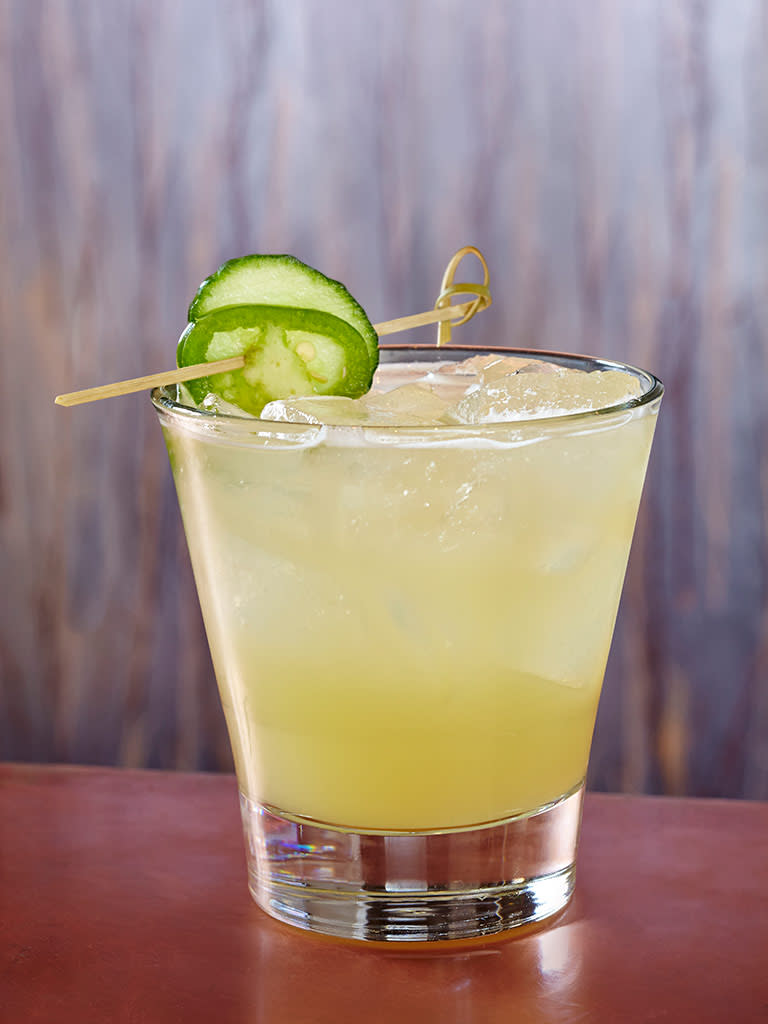 The Frozen Avocado Margarita, available at Blue Star Lounge at JW Marriott Desert Springs Resort & Spa in Palm Desert, features tequila, triple sec, fresh avocado, cilantro, lime juice and agave nectar.
Guests love this iteration of the popular frozen cocktail, especially since it's lower in sugar and an overall healthier option than the classic. Avocados are an excellent source of fiber and vitamins and have many carotenoids. The agave nectar used in the recipe is a natural, low-glycemic sweetener similar to honey and is an ideal alternative to the sweet and sour mix usually used in margaritas. 
Blueberry Lemon Drops at Fleming's
Known for its sophisticated, dark wood and white linen ambiance, Fleming's Steak House and Wine Bar, at The River in Rancho Mirage offers an intriguing cocktail hour, dubbed Five Six Seven: Five hand-crafted cocktails, five premium wines by the glass and five hearty appetizers starting at $6 are served from 5 until 7 p.m. in the bar.
A favorite martini is the Blueberry Lemon Drop made with Pinnacle blueberry vodka, shaken and poured into a chilled martini glass.
The Purple Palm, the intimate Moroccan-decorated poolside restaurant at Colony Palms Hotel, offers innovative cuisine that builds on local, sustainably raised foods. New executive chef Nick Tall recently debuted his "spring into summer" tasting menu highlighting multi-flavor layered creations that change more frequently than the seasons.
Along with innovative cuisine are his curated libations served from the Purple Palm's refinished indoor-outdoor bar. Wexler's Vision, named for one of Palm Springs pre-eminent midcentury modern architects, the late Donald Wexler, mixes Hendrick's gin, acai liqueur with lime, cucumber and black truffle salt, served over ice.