Blue skies and beautiful weather welcome fall. With kids heading back to school and the seasons changing, there are lots to look forward to. One of the big events coming back to Greater Palm Springs is Modernism Week – October.
Modernism Week – October runs from October 19-22 and features more than 50 events that will transport you to a bygone era when the Rat Pack ruled and architecture was at its finest. There are home tours, bus tours, parties, talks, films, and a chance to see locations not regularly open to the public. Modernism Week – October, is the autumnal appetizer to the 11-day Modernism Week main course that runs February 15-25, 2024. After a taste of the fun fall events, you'll want to go back for more in the spring. 
For a full schedule of events, availability, and ticket prices, please visit modernismweek.com, but here are some of the highlights you won't want to miss.
 
The Fall Show and Opening Night Preview Party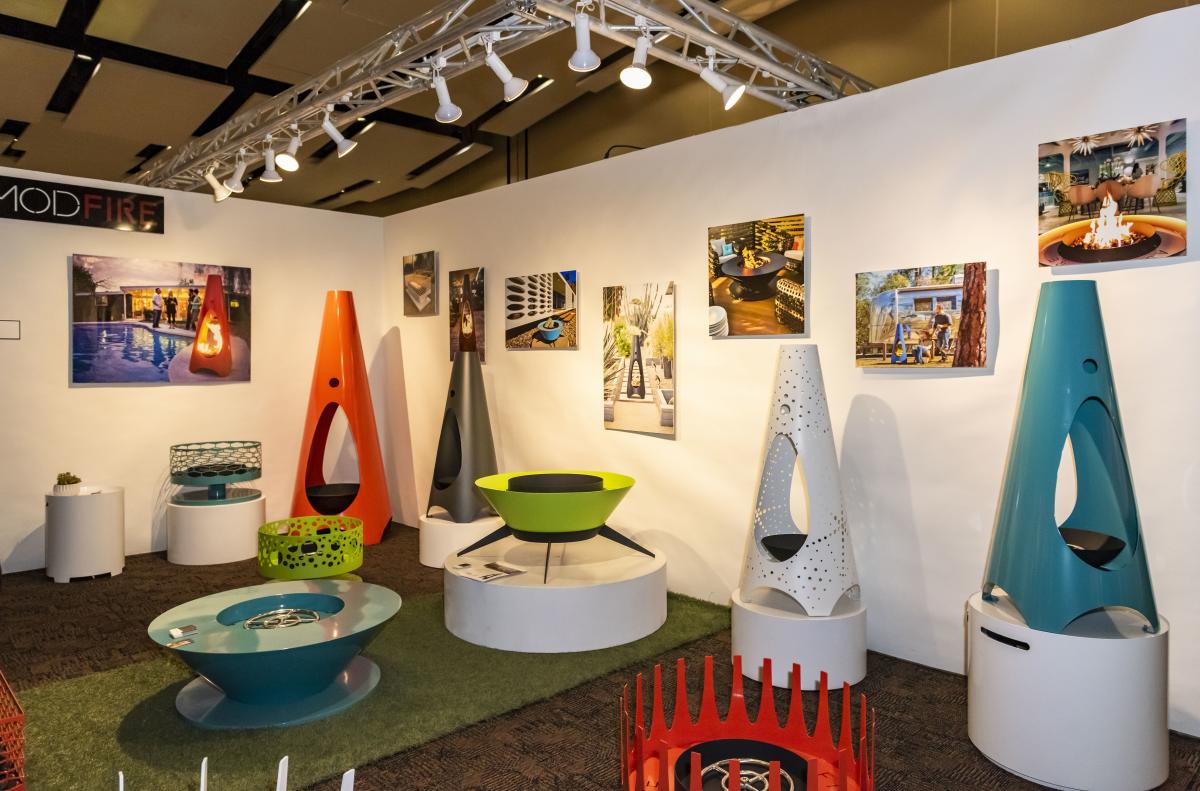 The anchor event to the fall celebration of mid-mod architecture is the opening night preview party on Friday, October 20 at the Palm Springs Convention Center. Attendees are greeted by a cocktail reception, live music, and, most importantly, a first chance to shop at the Palm Springs Modernism Fall Show, before it opens to the public on Saturday. That show features upwards of 45 premier national and international decorative and fine arts dealers so you can get a jump on that interior or exterior design project you had in mind. Looking for a new light above your dining room table, or some new patio furniture? Here's your chance.
Tickets for the opening night party are $95 in advance or $110 at the door. 
Then the Fall Show is open to the public from 10 a.m. to 6 p.m. on Saturday and from 10 a.m. to 4 p.m. on Sunday. A daily ticket is $25. 
Pro Tip: If you purchased a ticket to the opening night party, you can use it for entry to The Show all weekend.
Double decker bus tours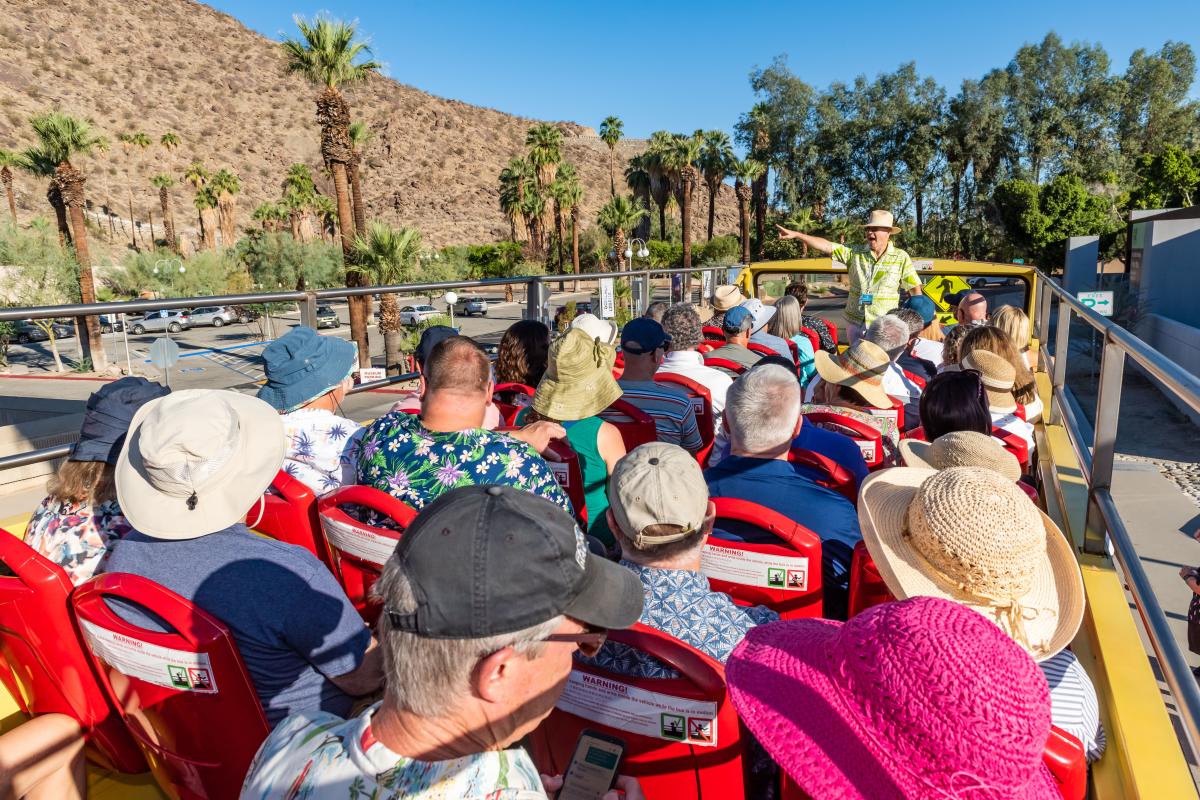 The double decker bus tours provide an elevated view of the most popular and unique buildings and homes in Greater Palm Springs and is an iconic part of Modernism Week – in October and February. 
Because of their popularity, some are already sold out, but if you surf through the ticketing schedule at go.modtix.com you can still find some that still have vacancies, both of the double- and single-decker variety. The signature ride is the Premier Double Decker Architectural Bus Tour which provides guests with glimpses of the most significant midcentury architectural treasures of Palm Springs. A ticket costs $120 for the two and a half hour ride. 
See Sunnylands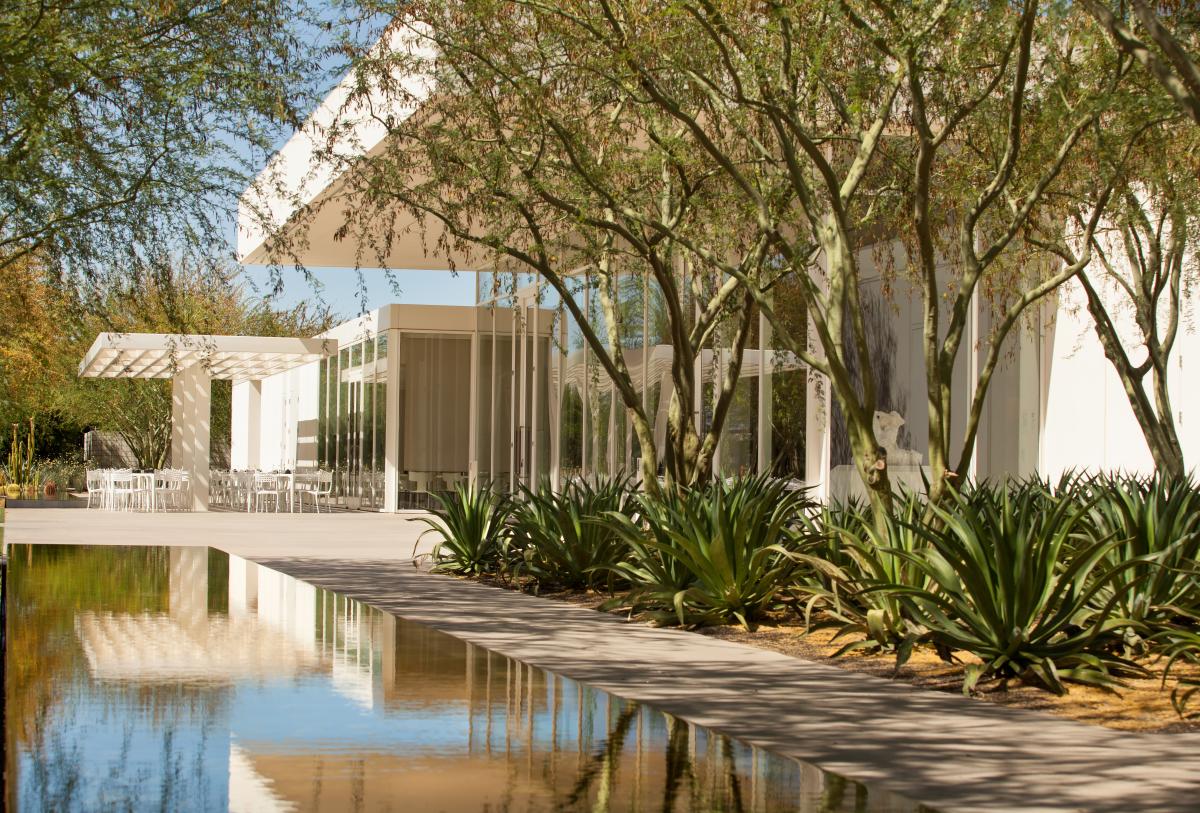 On Sunday, October 22, you can get an intimate tour of the historic Sunnylands Estate, the former home of ambassadors Walter and Leonore Annenberg. Their 25,000 square foot residence is a midcentury masterpiece. The guides on the 90-minute electric shuttle tour will show rare paintings, sculptures and other works of art as well discuss all the famous entertainers and politicians who have been guests at the estate, designed by famed architect A. Quincy Jones. A ticket costs $75 and act fast because the Saturday tours and many of the Sunday time slots are already sold out. 
This one's free!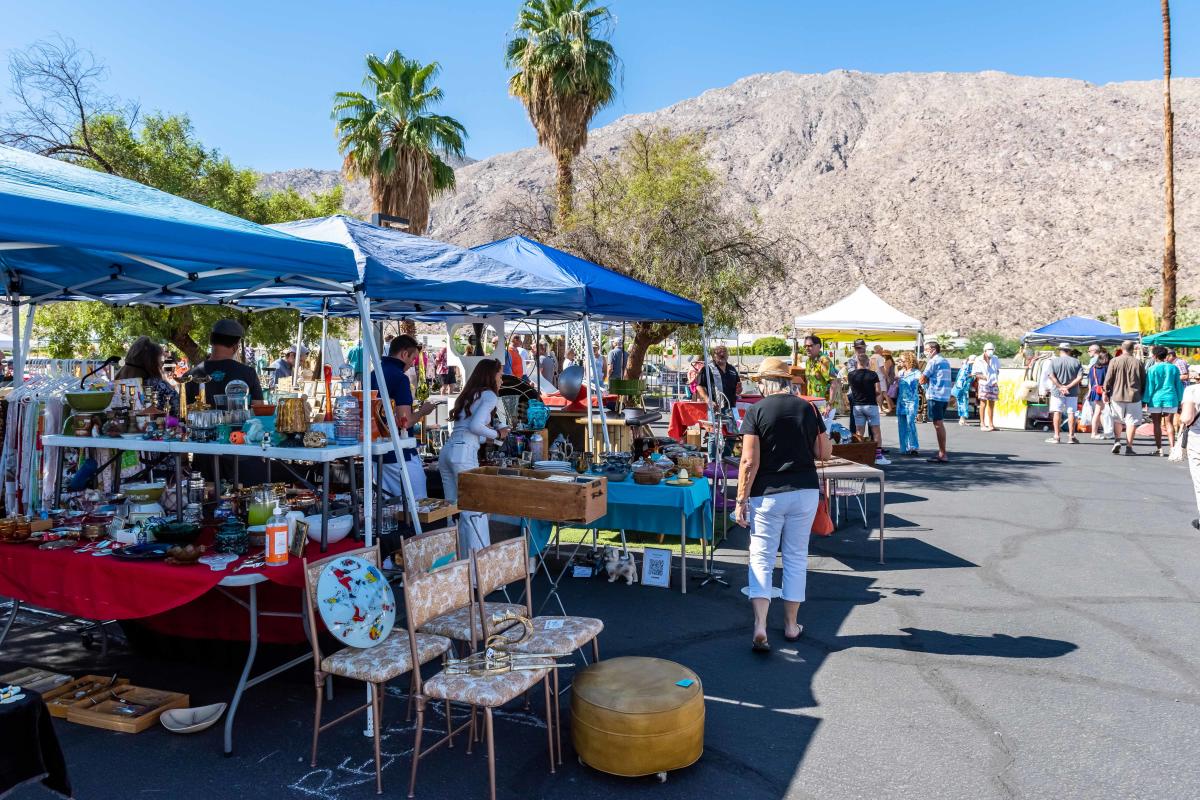 On Sunday, October 22 there is a fun Modernism Yard Sale with complimentary donuts and coffee and there is no ticket required. It's become one of the most popular free events at Modernism Week – October. Hosted by H3K Home+Design and brought to you by Chris Bale Homes, this is an opportunity to purchase something unique to finish off or start your mid-mod home project. Check-in is at H3K Home+Design parking lot. Parking is available along Belardo Road and surrounding lots.
But if you're a Modernism Week veteran, and you feel like you've seen it all already, don't fret. There are some new attractions and events this year. 
New events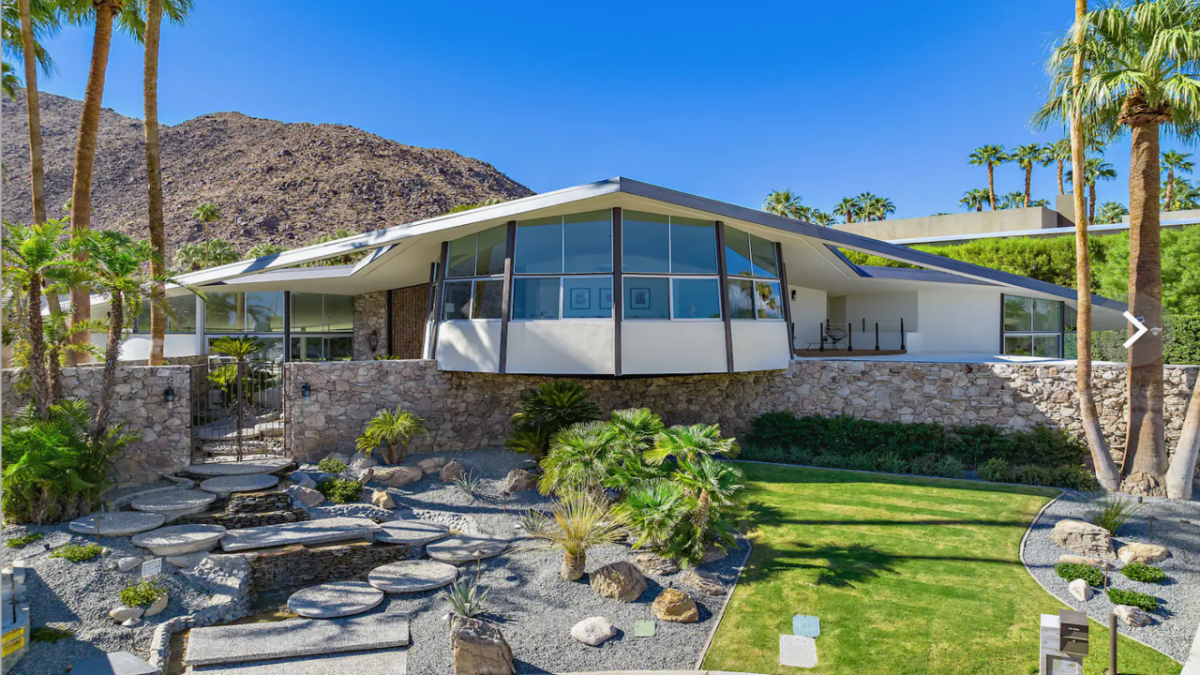 Bus tours: Along with the classic bus tours here's a new one that should excite attendees. The Homes That Define Palm Springs Bus Tour: This is a 90-minute tour that showcases some of the most popular neighborhoods and home styles such as pre-war Spanish Colonial Revival. A ticket is $90.
On screen: There is a film series about Swiss-born architect Albert Frey the noted modernist who went on a decades-long journey of discovery that led him to Palm Springs. Part I is at 9 a.m. on Saturday, October 21, and is called "Albert Frey: The Architectural Envoy" followed at 10:30 a.m. by "Albert Frey: The Architectural Interpreter" Part II.
Also, filmmaker Simcha Shtull will introduce her documentary "Back to the House of Tomorrow" and answer questions following the screening of her 41-minute film. It's the story of a home important for its role in Palm Springs and Hollywood history. The event is at 5 p.m. on Saturday and costs $15.
Home tours: The magazine Atomic Ranch has a pair of shows where attendees get to tour an iconic midcentury home and listen to a Q&A with the owners. On Saturday, October 21 at noon and 5 p.m. see how one couple bridged original features with modern updates to capture the mid-mod aesthetic from the pink front door to the pink countertops. On Sunday, October 22 at 3 p.m. first tour the home, then enjoy a poolside interview with the owners of the Kirk Douglas Estate designed by Wexler and Harrison. The Saturday tours are $65 each, the Sunday talk and tour is $85.
Retro Trailers!: An energetic live performance and slide show at the Annenberg Theatre with Charles Phoenix celebrating classic and kitschy midcentury mobile homes and vintage travel trailers. The lively 90-minute show is Saturday, October 21 at 3 p.m. and costs $50.
Live music: Enjoy a performance by jazz swing band Lizzy & The Triggermen, who are blowing up on the Southern California music scene. The 10-piece band was called "one of the hottest swing bands in L.A." by Good Day LA. The hour-and-a-half long show at the Annenberg Theatre is at 7:30 p.m. on Saturday, October 21. Ticket prices range from $45 to $60.
Modernism Week Fall Preview 2020 will feature a variety of new and favorite events from the annual February festival including architectural walking tours, festive cocktail parties, home tours, stimulating lectures, and more. Returning this year is the popular Palm Springs Modernism Show & Sale...
Read More