One of my favorite times of the year in Greater Palm Springs is just around the corner: Modernism Week! The 11-day event brings people from all over the country and the world to the desert to enjoy midcentury modern architecture and design during hundreds of different events.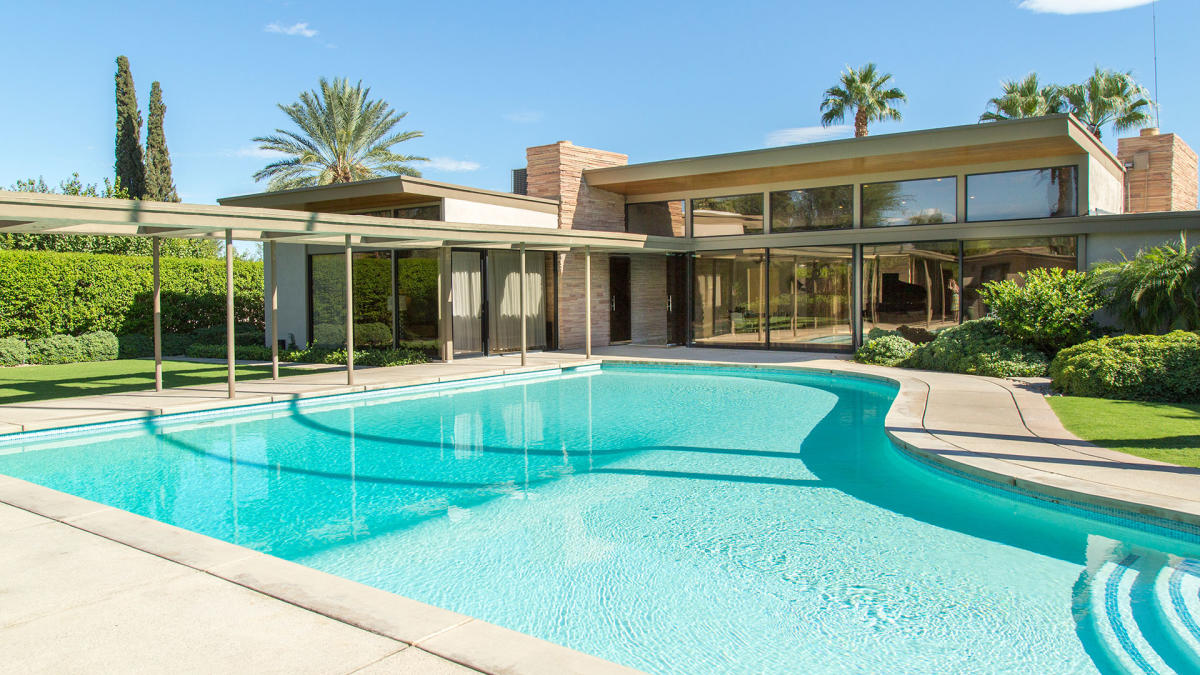 Sinatra Twin Palms Estate
Modernism Week event tickets tend to sell out quickly, so you'll want to snag those as soon as possible if you haven't already!  If you can make it out here during Modernism Week, Greater Palm Springs is also a mecca for architecture and design lovers year round. Here are some don't-miss Modernism Week 2018 events that still have tickets available, as well as some great ways to enjoy midcentury modern design in the area year-round:
Modernism Week Featured Homes
Modernism Week 2018 includes some great featured homes that can be toured on various dates, including this year's Showcase Home, Moroccan Modern, a 1957 Hal Lacy design located in the Indian Canyons neighborhood of Palm Springs that has been renovated by Thomboy Properties, as well as Maison a l'Orange, a 1960 home in South Palm Springs that has been renovated by H3K Designs, and Hidden Frey, a 1966 Albert Frey-designed home in the Racquet Club neighborhood of Palm Springs that is currently being renovated by Thomboy Properties.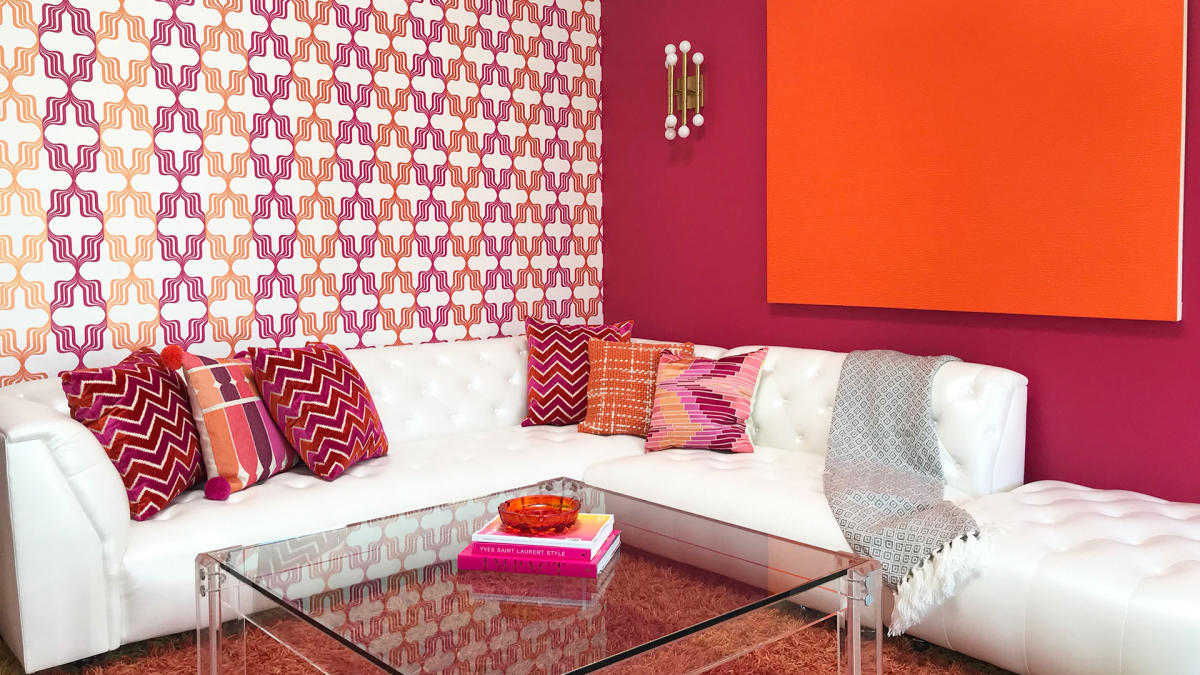 Moroccan Modern house
Wine and Hors d'Oeuvres Reception for the Opening of the Walter S. White Exhibition: A Sojourn in the Desert
Walter S. White (1917-2002) was an inventor, builder and architect working in Palm Desert, Palm Springs, Indio and La Quinta in the 1940s and 1950s, and his work is now being celebrated in a new exhibition in Palm Desert. A wine and hors d'oeuvres reception, benefiting the Historical Society of Palm Desert and The Joslyn Center, is being held for the opening of the exhibition, which focuses on White's influence in the Coachella Valley, the site of his earliest and most adventuresome work. The exhibit features drawings and photographs of White's work in the desert, including the iconic 1955 Miles Bates house in Palm Desert and the 1955 Dr. Franz Alexander house in Palm Springs, listed on the National Register of Historic Places.
Hotel Lautner opens for the first time as The Lautner Compound
The creators of the award-winning Hotel Lautner are now introducing The Lautner Compound, which can be toured during Modernism Week. Owners Tracy Beckmann and Ryan Trowbridge completed a 3 year renovation of the Hotel Lautner and now have expanded their enterprise to create The Lautner Compound – a collection of three boutique properties masterfully restored and designed: The Lautner, John Lautner's iconic desert getaway designed and built in 1947; The Park, a 10,000 sq. ft. open air event space; and The Ranch House, a California bungalow built in 1957 and newly renovated.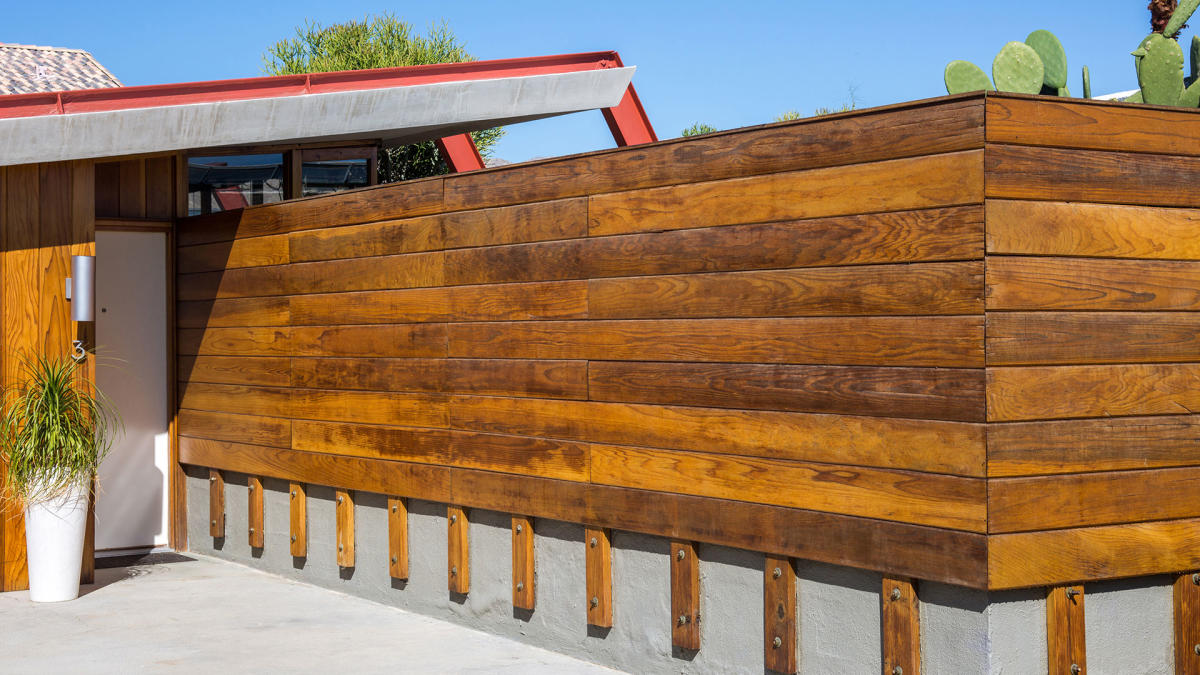 The Lautner
Monday with Legendary Women of Design
Spend a day with legendary women of design during this symposium of four presentations that are included in one ticket package, featuring Jennifer Dunlop Fletcher and Joseph Becker: The Sea Ranch; followed by A Conversation with Barbara Stauffacher Solomon; Ruth Adler Schnee: A Search for Perfection; Susan Skarsgard: Then & Now, Designing Women at General Motors; and Gere Kavanaugh: An Extraordinary Career.
"Albert Frey: Part 1 – The Architectural Envoy" World Premiere Film and Reception
The first of a two part film series produced by Design Onscreen, this film explores modernist architect Albert Frey's early life and work in Europe to his New York architectural accomplishments in the 1930s, including the famed Aluminaire House, the Canvas Weekend House, features of the New York Museum of Modern Art, as well as his Kocher-Samson Building in Palm Springs.
Following the film screening there will be a Q+A with the film's director and special guests. A post-screening reception (separately ticketed) with cocktails and hors d'oeuvres will be held at the newly restored 'Hidden Frey,' a 1966 tennis estate by Albert Frey.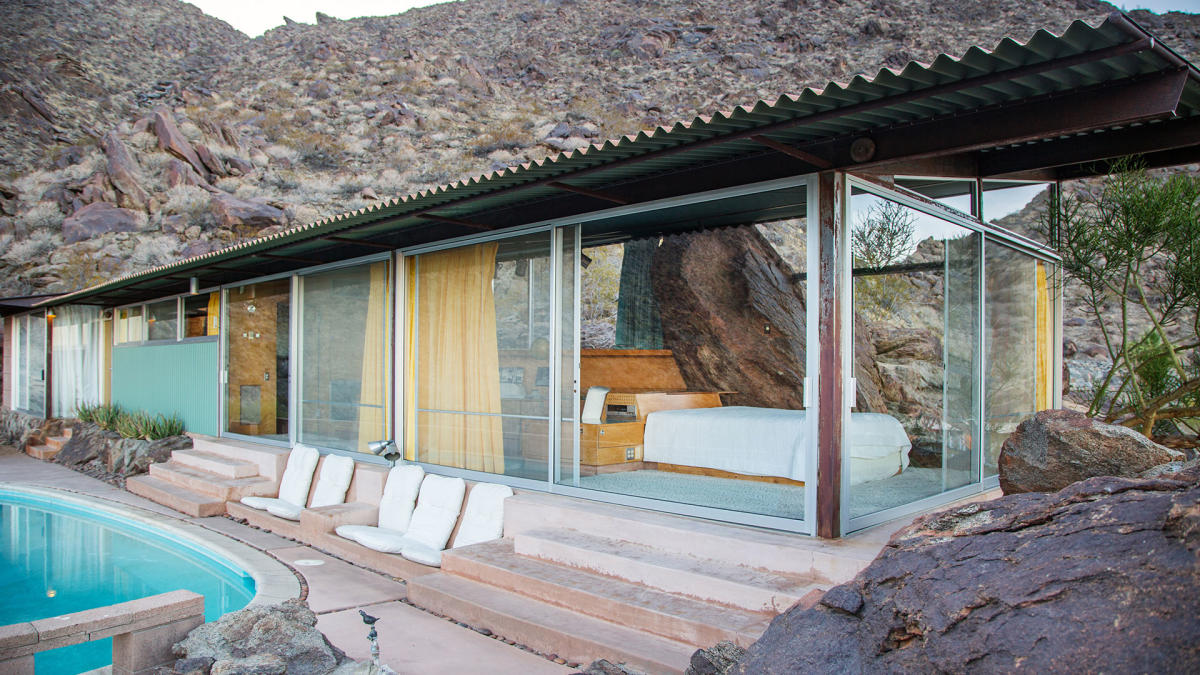 Frey House II
Tribute to Esther Williams: America's Mermaid, featuring The Aqualillies
Celebrate modernism poolside at The West Elm House 2018 with a special tribute to Esther Williams, presented by West Elm and Acme House Co. The world-famous Aqualillies will perform their signature blend of dance, synchronized swimming and breathtaking water ballet set to a soundtrack of 1950s remixes.
Palm Springs Door Tour
I'm a little partial to this one since it's a Palm Springs Style event! The Palm Springs Door Tour with Dunn-Edwards Paints is back for the second year, now with an expanded tour area that includes the midcentury homes of the Kings Point neighborhood in Palm Springs. During this self-guided tour, attendees will visit the colorful doors of Palm Springs via bicycle (or golf carts and cars are ok if you cannot bike), like the now-famous "That Pink Door." By snapping photos of the doors along the way and posting to Instagram, participants will have a chance to win a Palm Springs getaway and other fun surprises! After completing the tour, the attendees are invited back to the Saguaro hotel to enjoy a colorful cocktail or mocktail.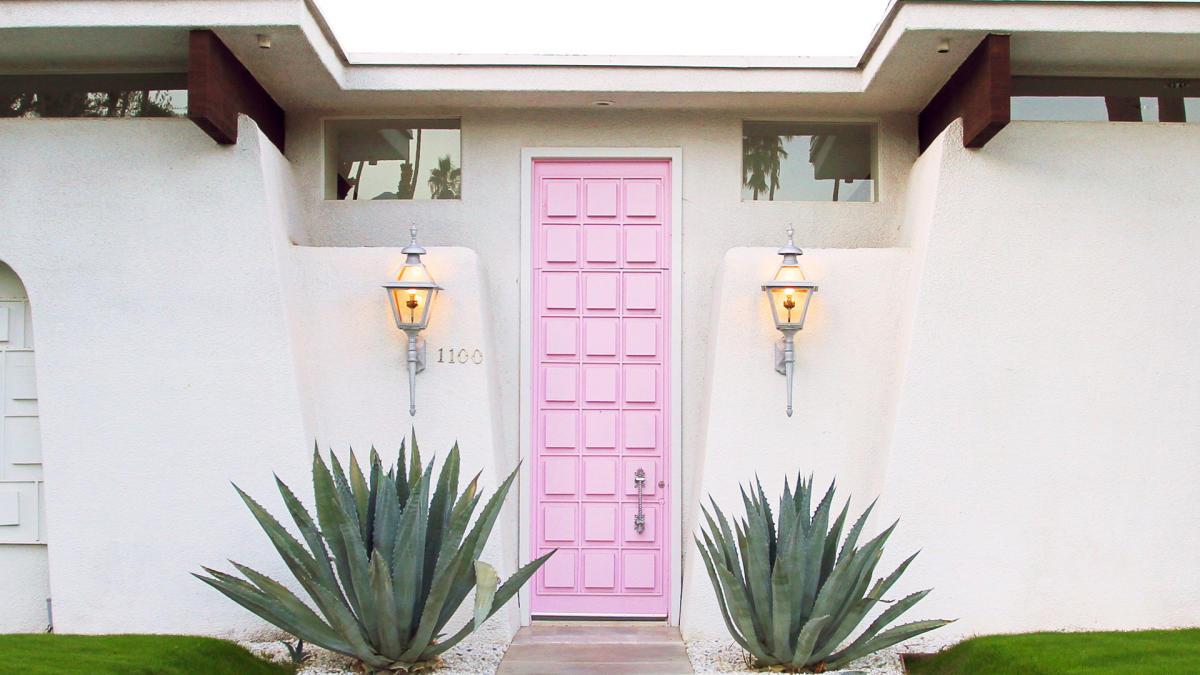 "That Pink Door"
Modernist Hot Spots in Greater Palm Springs Year Round:
Palm Springs Art Museum Architecture and Design Center
The Palm Springs Art Museum's Architecture and Design Center is housed in a 1961 E. Stewart Williams-designed bank that was purchased by the museum in 2011. Following the restoration of the property, this third location for the Palm Springs Art Museum was opened and now features excellent architecture- and design-related exhibitions throughout the year, as well as a design-centric gift shop.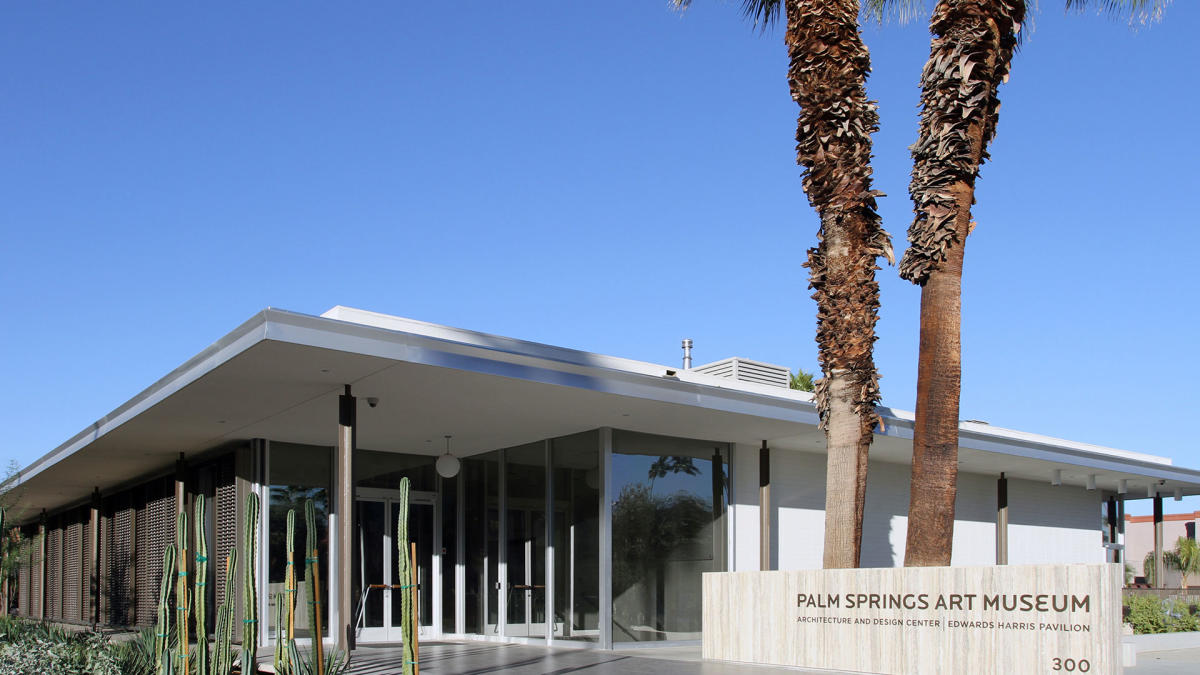 Palm Springs Art Museum Architecture and Design Center
Palm Springs Aerial Tramway
Construction of the Palm Springs Aerial Tramway began in the 1950s, fulfilling electrical engineer Francis Crocker's dream of being able to access the cooler elevations at the top of Chino Canyon from the valley floor. The buildings housing the start and finish of the tramway are both architecturally significant designs by modernist architects – Albert Frey and Robson C. Chambers designed the Valley Station, completed in 1963, and E. Stewart Williams designed the Mountain Station, completed in 1961. As you enter the road up to the Palm Springs Aerial Tramway you can also visit the Tramway Gas Station (now the Palm Springs Visitors Center), designed by Albert Frey and Robson C. Chambers in 1965.
Sunnylands
Sunnylands is the former desert home of Walter and Leonore Annenberg, built in the city of Rancho Mirage in the 1960s and preserved to be almost exactly the same today. Tours of the historic estate must be booked in advance and they can be a tough ticket to score, so you'll want to pay attention to the monthly ticket release schedule. There is also a visitor's center that can be accessed for free, as well as beautifully landscaped grounds that include a labyrinth.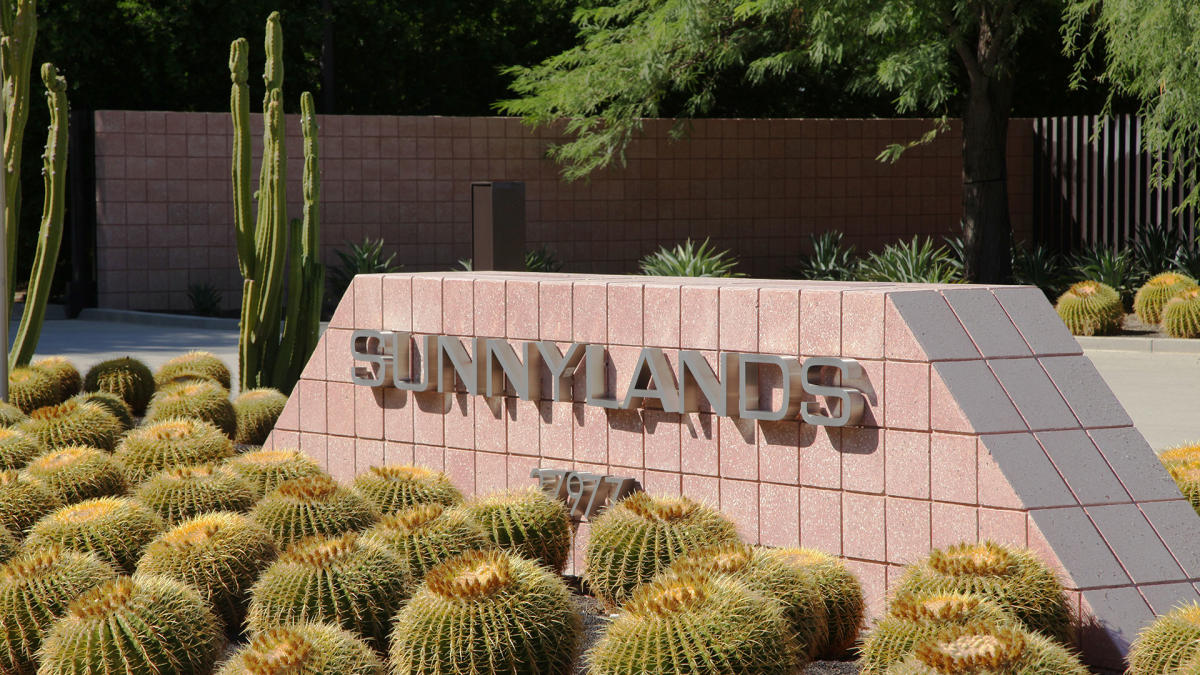 Sunnylands
Architecture Tours
You can experience midcentury modern architecture by way of a few different tours offered year round from tour operators that include the Palm Springs Mod Squad, PS Architecture Tours and The Modern Tour (including tours of the iconic Frey House II). The Palm Springs Art Museum and the Palm Springs Historical Society are also offering Docent Guided Walking Tours on Fridays and Saturdays through April 2018, with the tours focusing on the architects and visionaries who built Palm Springs. If you'd rather explore at your own pace, pick up PS ModCom's Modern Map of Palm Springs (available for purchase online here or you can find them at the Palm Springs Style store in The Shops at Thirteen Forty Five).
Vintage Shopping
You can bring home a bit of midcentury modern style with you by hitting the vintage stores in Greater Palm Springs. Check out the Palm Springs style guide to shopping vintage in the desert here!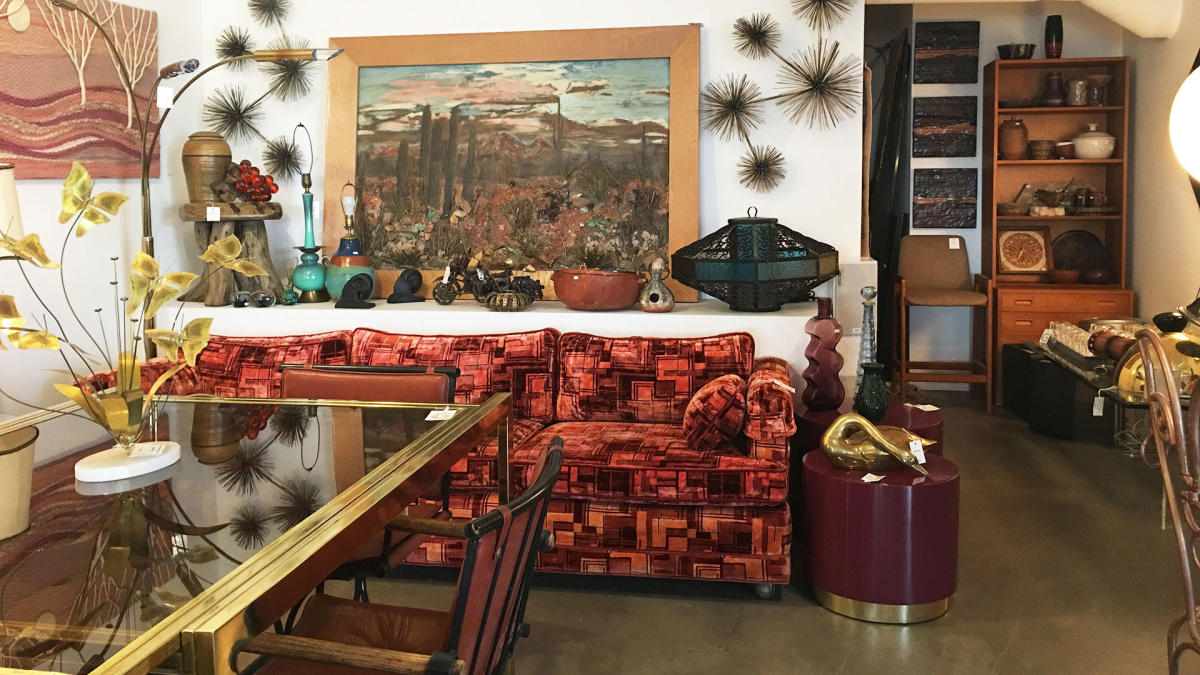 Gypsyland Vintage
Elvis Honeymoon Hideaway Tour
Daily tours are offered at the Elvis Honeymoon Hideaway house in Palm Springs – a midcentury modern home that was occupied by Elvis and Priscilla Presley in 1966 and 1967, with much of the home preserved just as it was during the '60s.
Midcentury Stays
You can also totally immerse yourself in the midcentury lifestyle by staying at a midcentury modern hotel or rental home in Greater Palm Springs! Some hotels to consider include Orbit In, L'Horizon Resort & Spa, Holiday House, the Del Marcos Hotel and The Lautner, and beautiful midcentury homes are available to rent from companies including McLean Company, Acme House Co., Vacation Palm Springs, Oranj Palm, Beau Monde Villas/Natural Retreats, and more.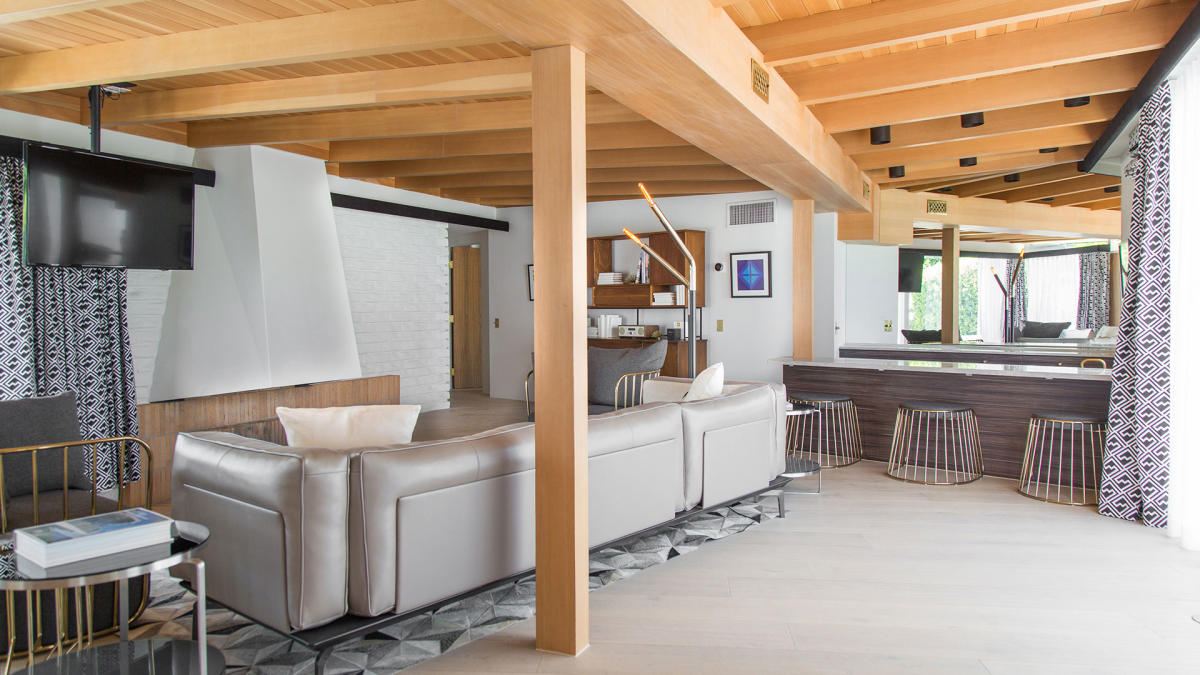 The Residence at L'Horizon Resort & Spa
Sinatra Twin Palms and L'Horizon Resort & Spa photographed by Jeff Mindell for Palm Springs Style; Frey House II and The Lautner photographed by Bethany Nauert for Palm Springs Style