The exhilarating rush of pounding hooves on manicured greens is right around the corner as the month of January marks the beginning of Polo Season. It is time to dig out the sunscreen and the Trina Turk floral pants, don a silly hat and casual flats and dust off the picnic basket for one of the valley's most affordable yet decidedly elegant tailgate parties around.
Attending a Polo match has become synonymous with desert, winter style. Greater Palm Springs area is blessed to have a world-class polo club at Eldorado. A Sunday afternoon in the sun sitting field side, surrounded my majestic mountains while watching one of the fastest sports on earth is a favorite pastime in the oasis. The spectator experience is an exciting one as eight players travel up to 30 mph chasing and hitting a ball while constantly riding off one another and hooking their opponent's mallets in a wild game of "hockey on horseback."
It is also an engaging event, as guests are invited onto the field during the match to help stomp the divots, kicked up during play, back into the ground. Add to this a leisurely meal on the grass with friends all for the price of parking and it is easy to see why the club suggests arriving early to tailgate on a first- come basis. It may very well be the best deal in town.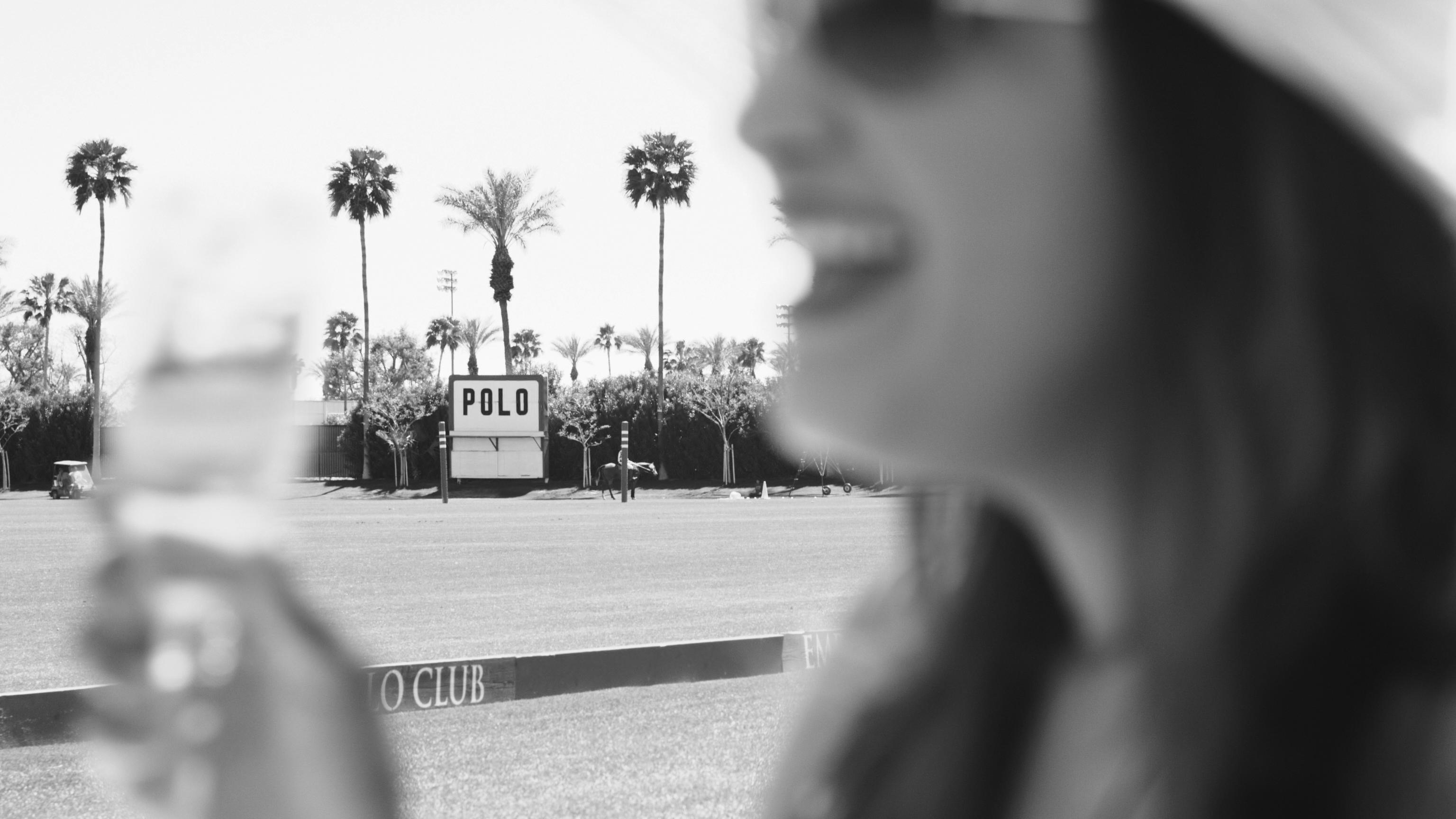 Opening Day takes place at Eldorado in January. This club features competitive Sunday games at noon and 2 p.m. Then, games are scheduled every Sunday through April. General Admission is free at both clubs with a parking fee. Guests can also purchase food and drink on the premises.
How to Build the Dream Polo Picnic:
1. Find your perfect picnic basket at Williams Sonoma in The Gardens on El Paseo.
2. Fill your basket with basic accessories from Kitchen Kitchen including wine openers, cocktail shakers, lightweight Charles Viancin cutting boards and seriously sharp yet safe plastic cheese knives.
3. Find creative, organic fabric napkins in cute indigenous plant prints and handmade picnic blankets sewn from upcycled materials by Tea With Iris. The napkins are also sold at Whole Foods Palm Desert.
4. If BYOB is allowed at the polo field, opt for locally produced spirits, wine or beer found across the valley to include in your tailgate. Consider an I-10 IPA or award-winning bottle of Monumentous India Pale Ale from Coachella Valley Brewing Co; an Indian Canyon IPA from the La Quinta Brewing Company; or a small batch vodka or rum from Desert Distillery for some cool, crafted cocktails.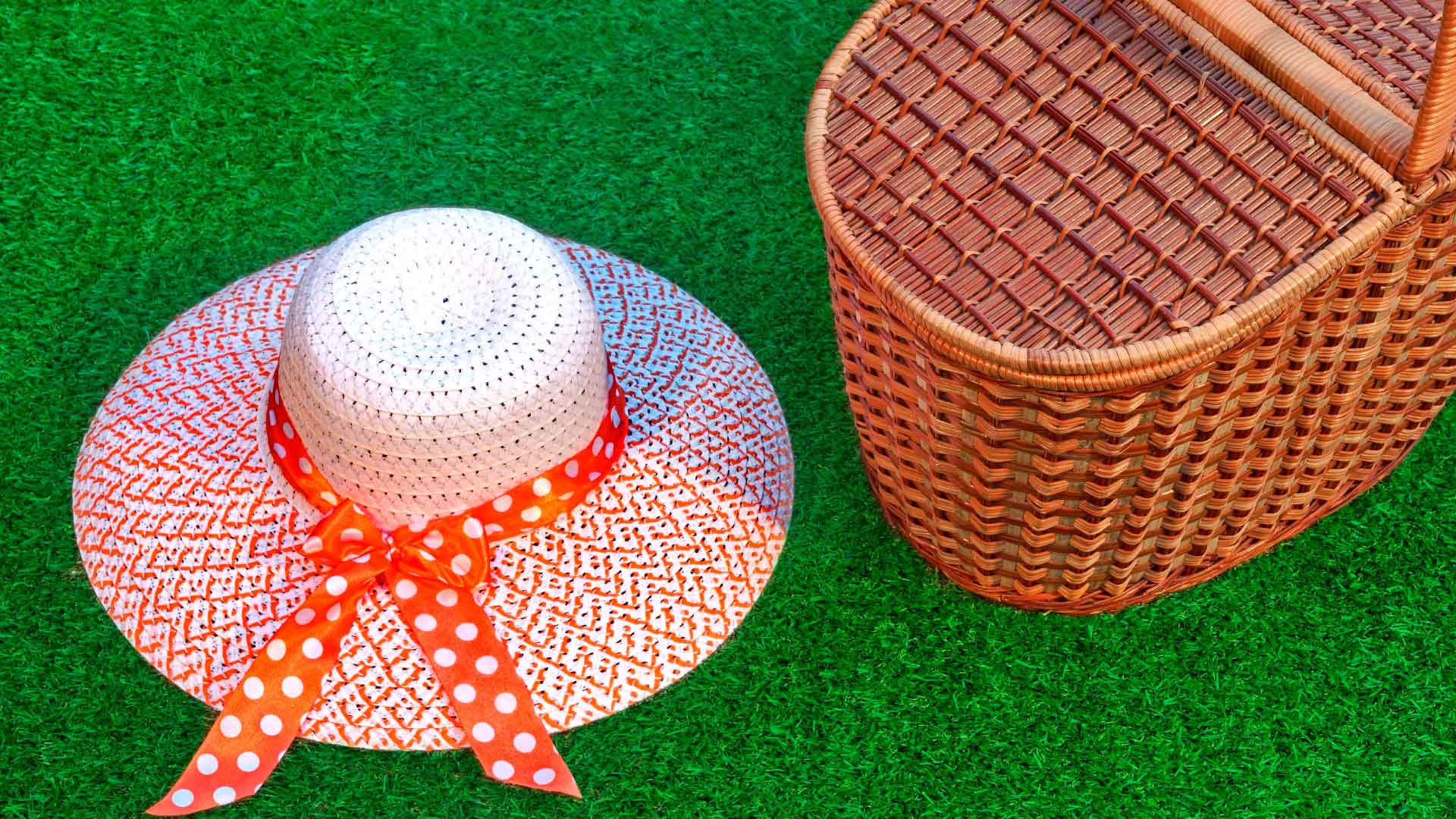 5. For food, easy convenience with a touch of class is best. Call ahead to Jake's in Palm Springs and pick up a spread, which might include: roasted lamb sandwiches with arugula, roasted peppers, feta and basil aioli on ciabatta bread; a Miami Vice salad that features chopped shrimp, romaine, avocado and key lime vinaigrette; and savory sides like tarragon chicken salad, quinoa with edamame or roasted cauliflower with local dates.
Jensen's offers specialty lunch boxes for $11 a person that include sandwiches with names like The Sinatra or The Dinah Shore alongside potato salad, cole slaw, macaroni salad or a bag of chips with fresh fruit and cookies. Bristol Farms provides chilled picnic meals served in clear covered containers with a ribbon that can be arranged by calling ahead. These include the Summer Jazz meal with lemon rosemary chicken breast, pasta salad, berry salad, roll and brownie; or the Concerto with poached salmon, dill sauce, and more. They also have charcuterie boards and cheese platters.
Don't forget dessert! At Shields Date Gardens, you can purchase both a box of dates stuffed with apricot, marzipan and walnuts and a box of Coachella Valley's sweetest grapefruit with sweet date crystals to sprinkle over the citrus.
6. While in the festive mood, why not send your picnic participants away with a goodie bag showcasing special gems of the Greater Palm Springs area such as unisex Coachella Honey Date Scrub for that post sun-soaked body from The Body Deli or a one-pound box of mouthwatering Brandini Almond Toffee?