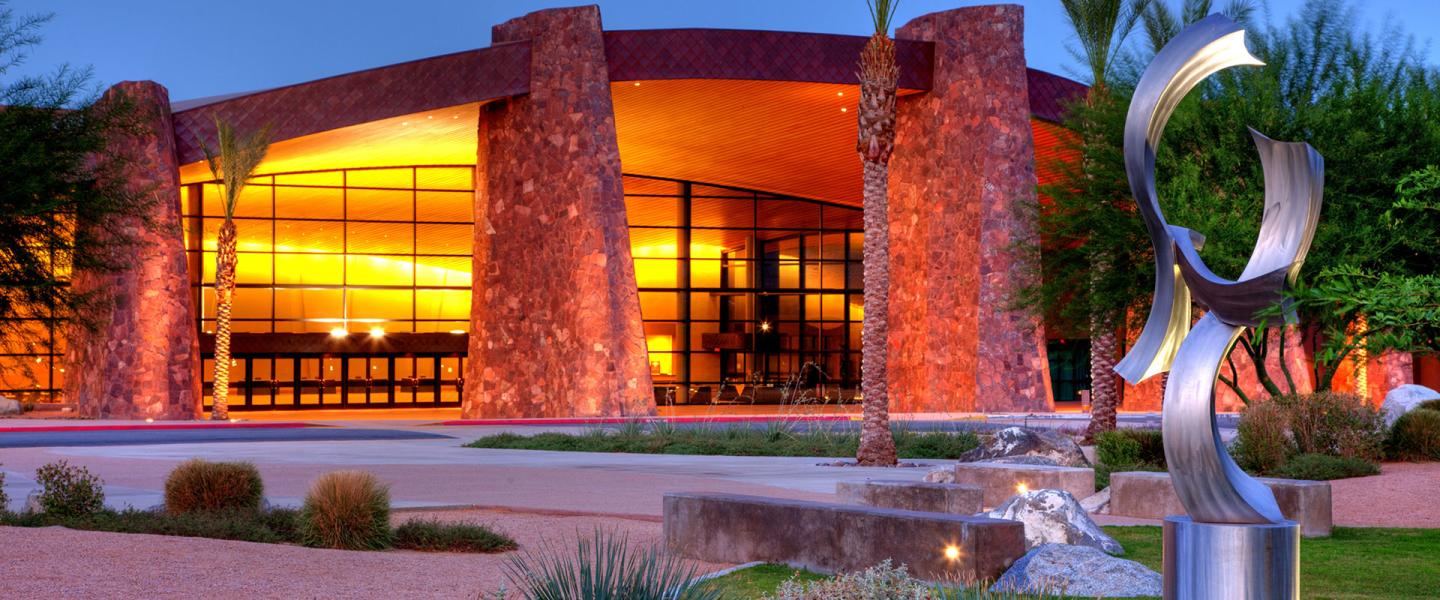 Drawing from a color palate and design elements that define the surrounding Sonoran Desert, the Palm Springs Convention Center (PSCC) springs into the spirit of sports with a robust roster of competitions nodding to cheerleading, gymnastics, wrestling, basketball, billiards, bowling and dancing.

On the heels of an extensive $32 million renovation and expansion completed in 2005, the 261,000-square-foot facility is within easy walking distance of 1,600 hotel rooms. Yet, it often finds athletic event organizers scratching their heads and wondering if this is a convention center with 410 guest rooms or a Renaissance Hotel with more than 180,000 square feet of dedicated meeting space. PSCC and Renaissance often team for a seamless experience just blocks from Downtown and historic Palm Canyon Drive, and a mere 1.5 miles from Palm Spring International Airport (PSP).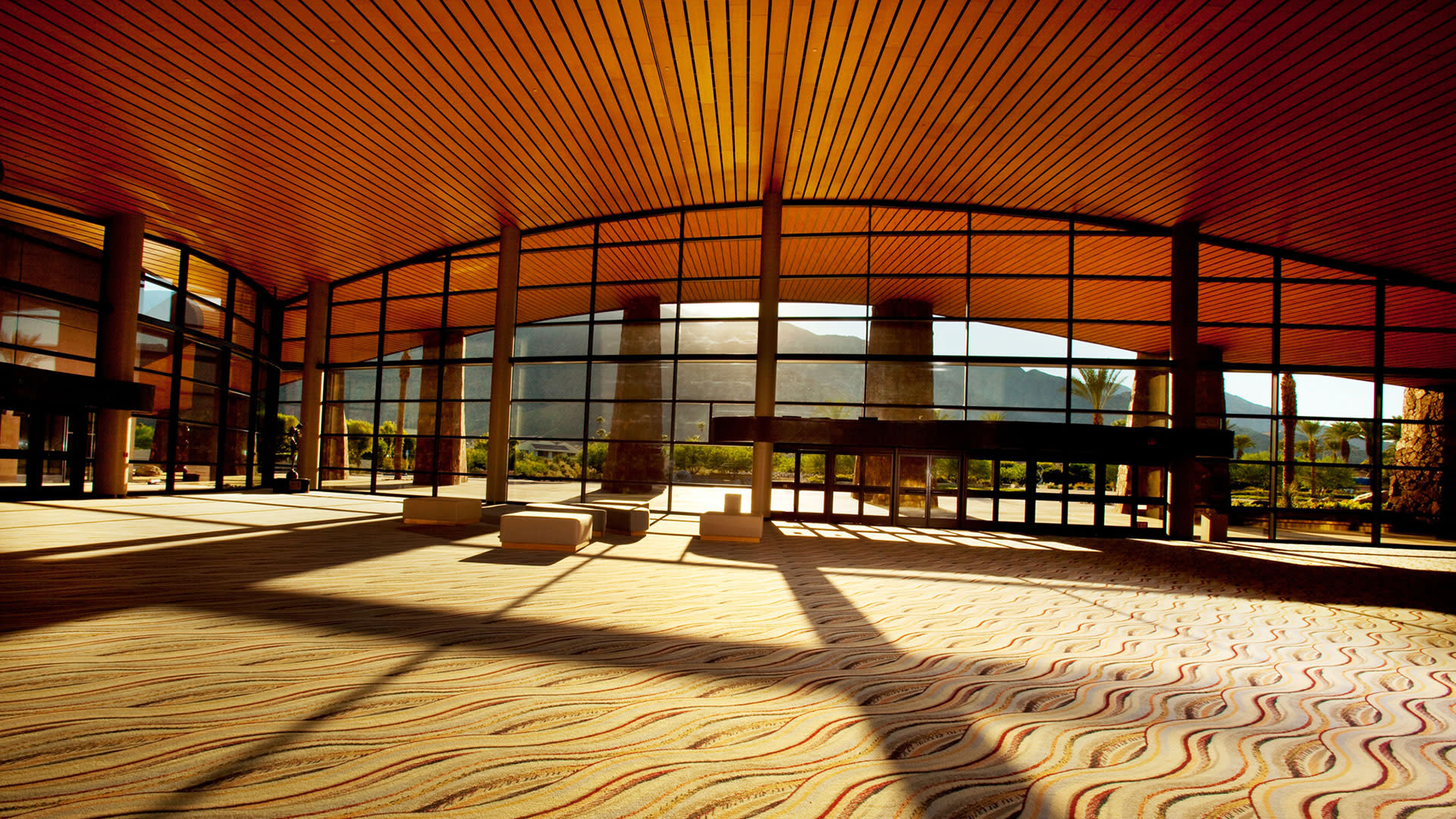 PSCC also sizes up with 112,000 square feet of fully carpeted exhibit space, 15 meeting rooms and a 20,000-square-foot ballroom that can all be configured into competition venues, media rooms, registration areas, warm-up spaces and dining spaces. An 18,000-square-foot lobby with panoramic mountain views, 20,000-square-foot Event Lawn and adjacent Jackie Lee Houston Plaza enhance options.

In the fourth quarter of 2016 alone, PSCC will swagger with the return of WWE (World Wrestling Entertainment) LIVE, and such superstars and divas as Dean Ambrose, AJ Styles, Randy Orton, Bray Wyatt, Dolph Ziggler, Becky Lynch and Natalya. The center will also welcome Dancing with the Desert Stars – A Benefit for the Desert AIDS Project, with eight local celebrities training with eight professional dancers for an evening of music, movement and magic.

Among 2017 high profile events that will further vault the venue into gold medal status is the Palm Springs Gymnastics Cup Gymnastics Invitational – Elite Compulsory Qualifier in January. Organized by Sports and Beyond, the Gymnastics Academy-hosted competition will feature 1,000 national female competitors from Xcel to Elite levels.

In February, Spirit Sports' "Dual in the Desert" Cheerleading Championship takes the stage, with organizers tapping into PSCC nooks and crannies for a coach party, in-facility viewing on 55" televisions and awards ceremony.

With a versatility trump card, the events oasis has taken it from balance beams and back handsprings to beat downs and ballroom dancing. PSCC's impressive resume includes:
United States Fencing Association North American Cup Tournaments
USA Gymnastics Acrobatic Gymnastics National Championship & Freedom Cup Competition
Athletic Championships Annual Cheerleading Championship
USA Weightlifting American Open Championship
Sports & Beyond, Inc. Palm Springs Gymnastics Cup
Move Productions Dance Competition
World Wrestling Entertainment WWE Monday Night Raw & SmackDown Live Events
Move Productions National Dance Finals
Showbiz Talent West Coast National Dance Finals
Venue Specs
Oasis Hall – 92,000+ square feet of column-free exhibit space accommodating up to 9,524.
Primrose Ballroom – 20,016 square feet of carpeted exhibit hall space comprised of four individual rooms that range from 2,825-6,337 square feet; total seating capacity of 1,668.
Mesquite Rooms – Up to nine individual rooms ranging from 900-1,800 square feet; seating capacity of 68-155.  
Smoketree Rooms – Up to six individual breakout rooms that can combine for 4,680 square feet; total seating capacity of 55-325.