While traveling, there's nothing better than taking a break from running around and seeing the sights to spend a little time "living your Wellest." In Greater Palm Springs, you'll find plenty of new beauty options to discover, whether you want to try new styles or simply update your look.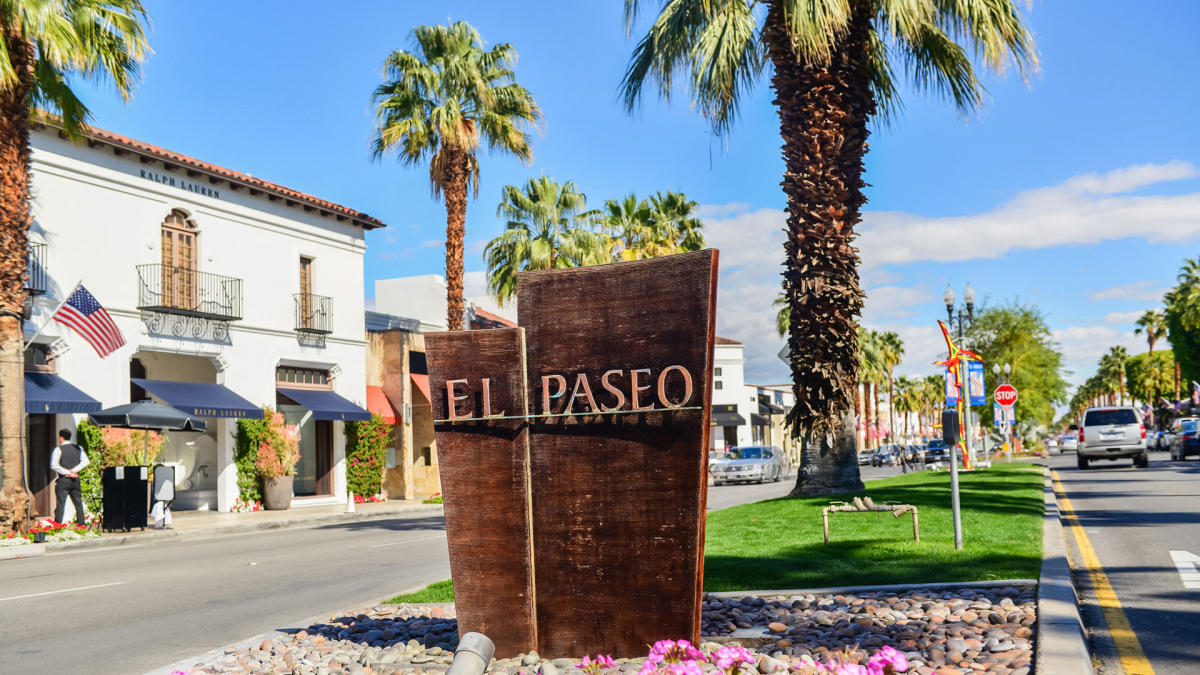 A favorite destination in Greater Palm Springs lies in the heart of Palm Desert, just off Highway 111.  In the shadow of our majestic Santa Rosa Mountains, you'll find El Paseo offering a sensational selection of options for a day of beauty, fun and relaxation.  To see it all and save your feet, flag down the cute and convenient Yellow Courtesy Carts that cruise the district. They'll pick you up and take you anywhere on El Paseo, from block to block, back to your car, and even to the new Hotel Paseo.
Start your visit early with a brisk walk up and down the mile-long district, where dogs are welcomed with water bowls and smiles and you set your pace.  Enjoy your favorite frothy beverage and window shop to plan your day. There is plenty of free parking and eight blocks of boutiques, restaurants, art galleries, fine jewelry shops and oh, so much more to explore.  While you are scouting out the mile-long avenue, don't miss the Public Art Exhibition in the median, showcasing a variety of sculptures that celebrate the many textures of contemporary art. 
Then, it's time to begin your beauty journey of discovery.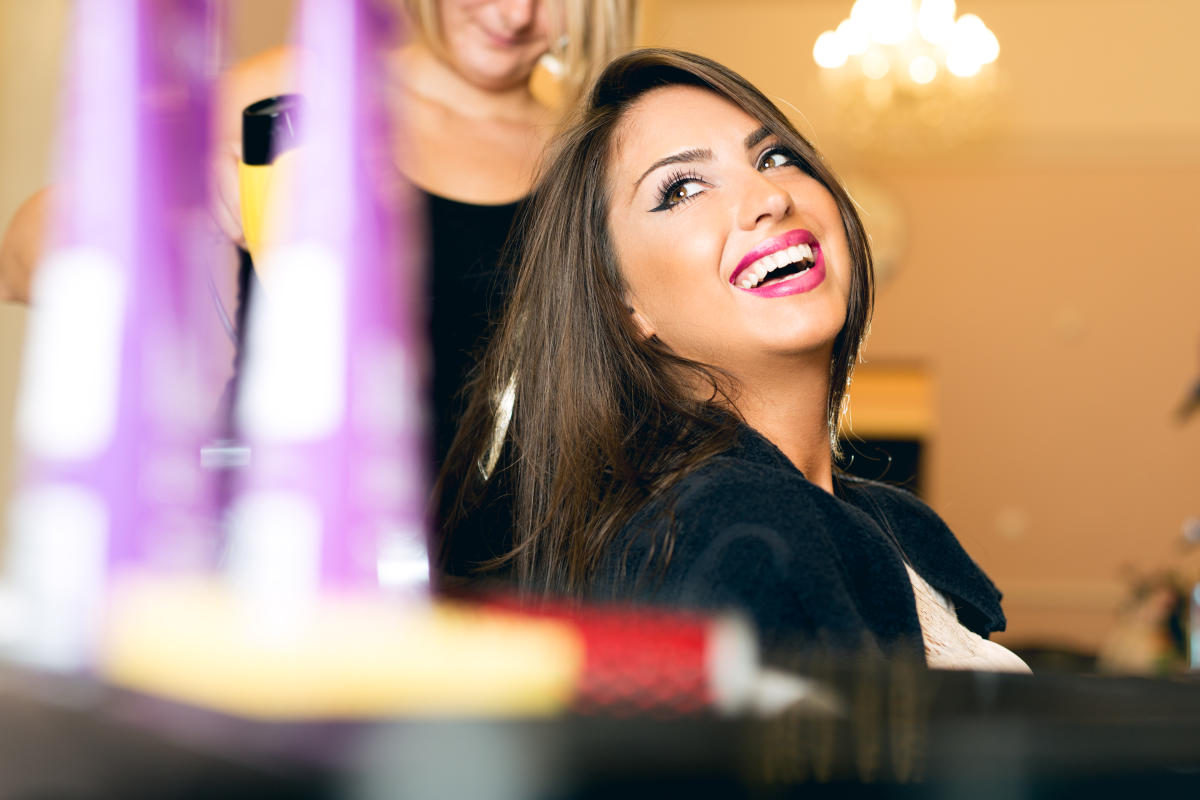 As the saying goes, your hair is what you wear when you wear nothing else! What could be more fun than a fresh cut, style or even adding the new jewel tone colors to your hair?  There are many fabulous salons on El Paseo, including the iconic J Russell! The Salon where service and style go hand-in-hand. They open at 8:30 a.m., so make your appointment early as you have a full day ahead! If you simply need your hair styled, I recommend Just Blow Drys offering services in-shop - or they will come to you.
You'll need a nosh when you're done, so head over for a mid-morning bite at Wilma & Frieda located at The Gardens on El Paseo for home-style comfort food in a warm and welcoming café environment.
After breakfast you are ready for the all-important mani-pedi and there are many fabulous options for walk-ins including Carolyn for Nails, Salon Suites, Nails & Reflexology by Meredith and Pretty Nails & Hair.  For the guys, plan a relaxing, professional shave at El Paseo Barbers or J. Russell! The Salon.  
If you'd like to indulge in a facial, try Alankara Aveda Lifestyle Salon or check out all your choices in the full directory of salons and beauty businesses on El Paseo.
After nourishing your skin, let's add a little color and design. The specialists at All Tressed Up Blow-Dry & Beauty Bar can show you new techniques for smokey eyes or the perfect brow.
Hair, skin, makeup… You're all dolled up and looking fabulous. Now it's time to add some stellar essentials like the perfect dress and a pair of Jimmy Choo or Christian Louboutin shoes from Saks Fifth Avenue, or maybe frisky sandals from Cactus Flower Shoe Salon.  If you've forgotten any makeup essentials, you'll find your favorites here including Sephora, MAC Cosmetics, or Bare Essentials.
You can't go home without a visit to The Body Deli, uniquely offering fresh, raw, organic skin care and hair care products custom-crafted by cosmetic chefs. This celebrity crush was born in Palm Springs and is a hometown favorite.
Now, if fillers for plumping and smoothing are on your list, I recommend one of the valley's top doctors up the road at University Village, Maya Kato, MD, of Aesthetic Arts. She is well known for performing injectables and other nonsurgical facial rejuvenation procedures with artistry and skill.
All this shopping and pampering is exhausting, so it's time to find a patio to relax and recharge.  The list of eateries, restaurants and lounges to tickle your taste buds is extensive, and it's hard to pick just one. Try a nice glass of wine and Italian app at Il Corso or Mamma Gina, the perfect margarita at Armando's, or sake and sushi at The Venue.  It's been a fun-filled day and the break is well deserved – and you have a fabulous evening ahead to plan!
Make sure your adventures include a stop at Libation Lounge, a modern-day speakeasy with a classic 1920s twist.  And don't worry, if you've missed anything, you can always come back to explore the many other beauty secrets of Greater Palm Springs.