Greater Palm Springs is head over heels in puppy love with our furry pals – especially when it comes to dining at these dog-friendly restaurants. From lush gardens to restaurants with exclusive dog menus, these local patios make sure every dog has its day in this Southern California oasis. Are you all ears yet? Then check out these pawsitively perfect patios for pooches.
Please always keep in mind the five-second rule. If it is too hot to hold the back of your hand on the pavement/asphalt for five seconds, it is too hot for your dog's paws.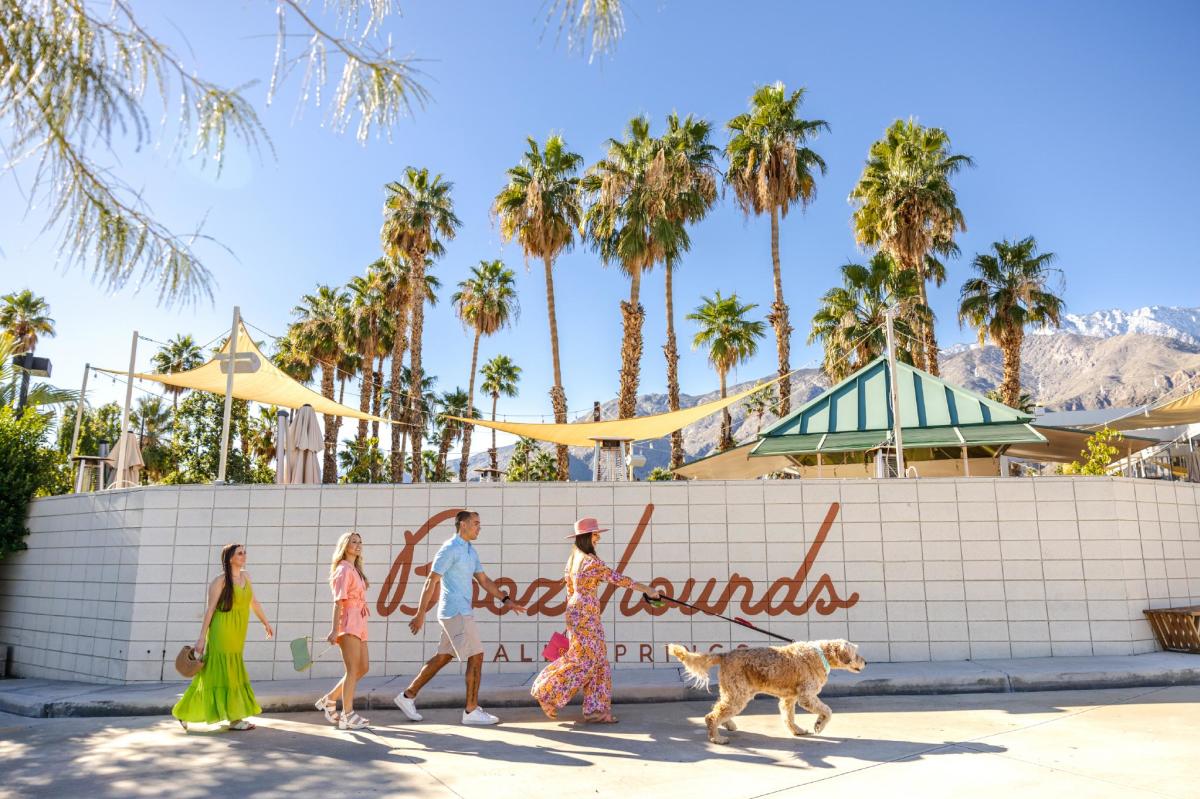 Created from the love of dogs. This restaurant and lounge offer a place to gather for people and furry friends. Enjoy the views of Mt. San Jacinto paired with craft cocktails and seasonal bites. Dogs have their very own menu selection here, with items ranging from the beef bowl consisting of ground beef, rice, and bully sticks to chicken jerky.
Relax and unwind with your furry friend and this dog-friendly patio in Old Town La Quinta. Dine on the beautiful outdoor shaded patio and indulge in contemporary Mexican dishes. 
Located at The River in Rancho Mirage, Babe's BBQ offers a welcoming atmosphere for all to enjoy. Try one of their delicious BBQ plates that are smoked anywhere from 2 to 24 hours. Is your mouth watering yet? You can enjoy your BBQ and a craft cocktail, all while your dog is joining you on the patio.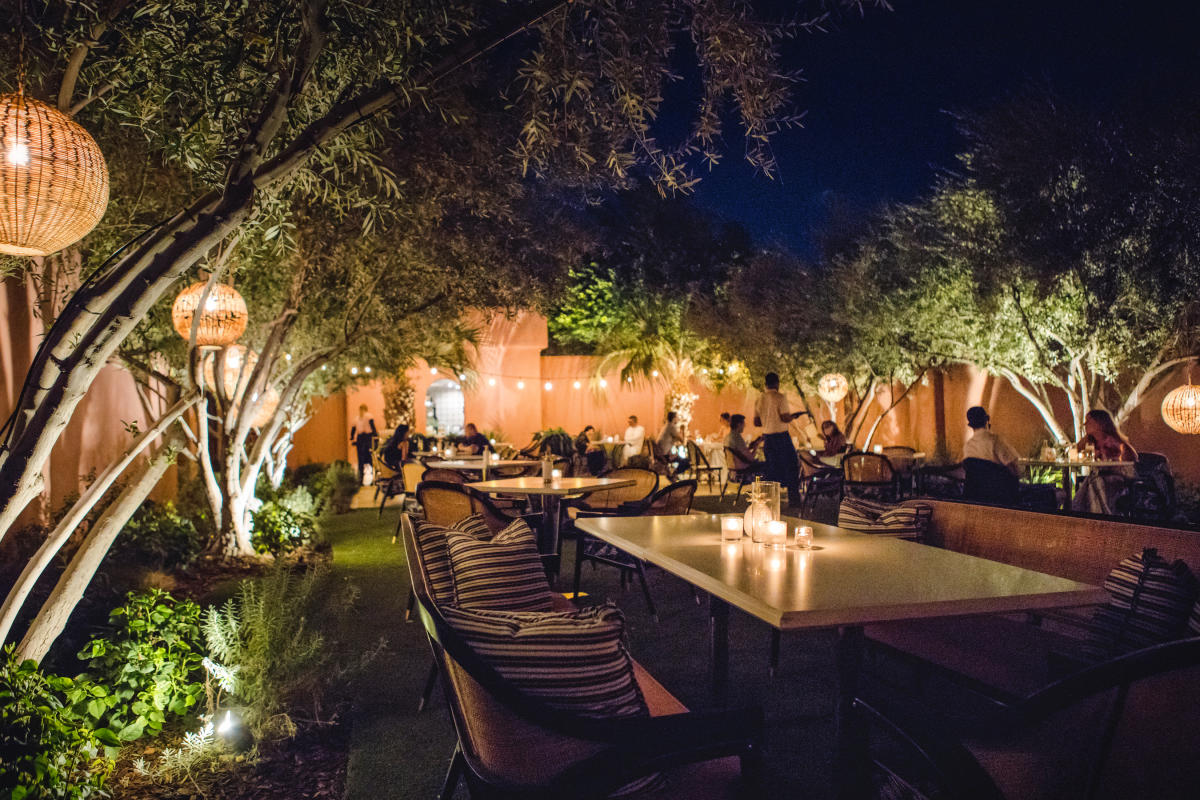 Sip on a Desert Rose Mojito and get taken away into this Mediterranean and Moroccan blended atmosphere, filled with pinks, greens, and a beautiful aesthetic. Their menu is filled with specialized bites, with Salmon Smoked Tartine for breakfast to Petaluma Harrisa Chicken for dinner. Complete that with one of their refreshing libations. Bring your best friend to join you in the dog-friendly patio and lawn seating area. They will enjoy it almost as much as you.
You cannot go wrong with a trip to Sherman's Deli, with locations in Palm Springs and Palm Desert. Order one of their well-desired sandwiches served on freshly baked bread, indulge in a warm cinnamon bun, or sit down on the patio for an early-bird dinner. Not only does Guy Fieri, from Diners, Drive-Ins & Dives, love this place, but so will you and your pup. 
Want a fine-dining experience but don't want to leave your dog behind? We have an answer, Spencer's Restaurant located in Palm Spring's Historic Tennis Club. From the bar to their open-concept patio, the ambiance overflows here. Enjoy an early morning breakfast or an evening cocktail and classy dinner while you overlook the tennis courts and those beautiful mountains. 
Located in Rancho Mirage, Si Bon is a Belgium bistro where you can find delicious European dishes. There are menus for any time of day, with Mango Stuffed Belgian Waffles for breakfast, Maine Lobster Waffle Sandwich for lunch, or Homemade Linguini with shrimp for dinner. They offer a full patio, so add this to your itinerary next time you stop by Rancho Mirage. 
After a ruff day of tail wagging, ball fetching, and face licking, what pup wouldn't want to put his paws up and enjoy an ice-cold beer? Dogs that dig yappy hour shouldn't miss the Pinzimini patio at The Westin Mission Hills in Rancho Mirage. Not only can they lap up a cold one (don't worry – it's dog-friendly and alcohol-free), but they can also dine on their very own bowl from the Patio Pooch menu. 
Put the "wow" in bow-wow as you fall in puppy love at Melange at The Chateau at Lake La Quinta. This pooch-friendly patio sits right on the lake, offering incredible views of the water to enjoy with dinner. Treat your best friend to a bite from the restaurant's very own dog-friendly menu as you watch night fall upon the desert, and don't be surprised if Fido begs to come back!
Every dog feels like it won "Best in Show" at this chic eatery in Palm Springs' Uptown Design District, where the patio is a popular spot for four-legged visitors. Named for the owners' cherished Westie, Jake's pampers pooches with water bowls, treats, and plenty of praise from staff and other diners alike. Enjoy lunch in true Palm Springs fashion surrounded by misters, umbrellas, and lush hedges–all with your furry friend at your side.
Looking for a place to spend your evening drinking an ice-cold beer or iced tea while having your dog accompany you? Head over to Roc's Firehouse Grille where they offer mouth-watering burgers, sandwiches, tots, and much more. 
With two locations, Palm Desert and La Quinta, Stuft Pizza offers a great atmosphere and dog-friendly patios where you can take the whole family to enjoy delicious pizzas without having to leave your dog out.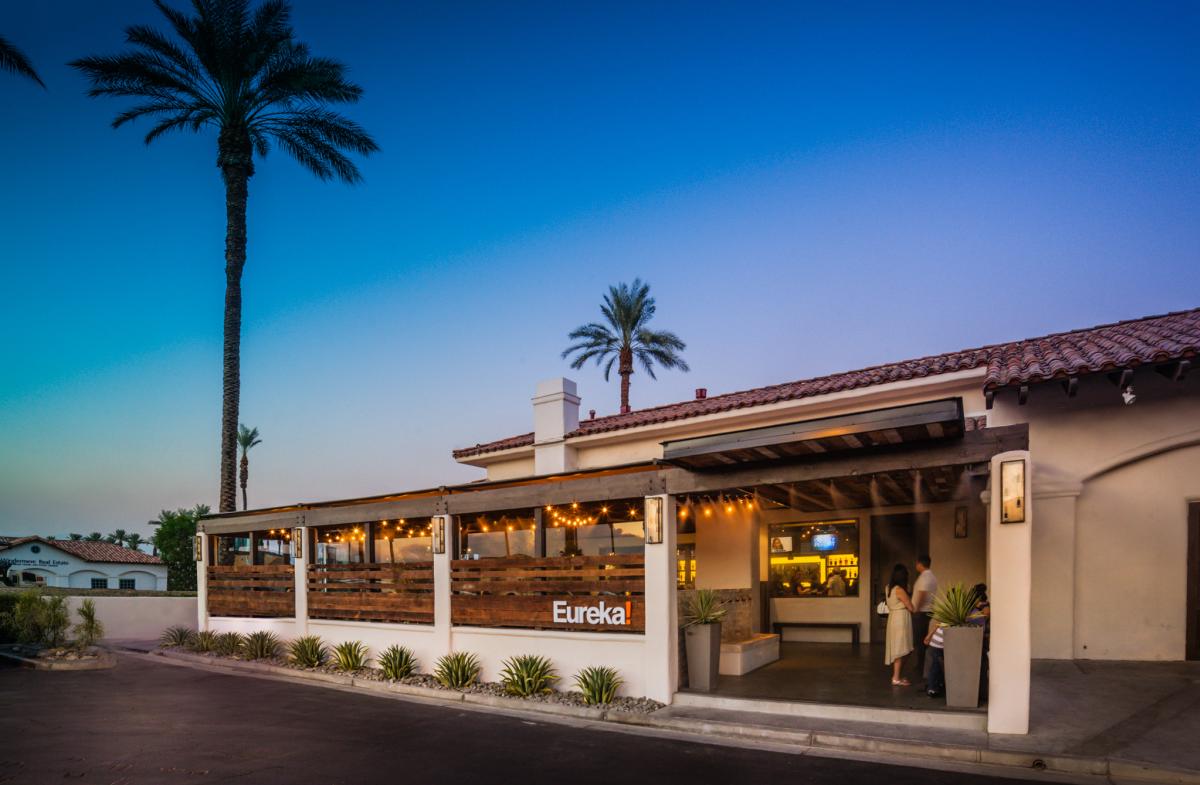 Eureka in Indian Wells offers a dog-friendly patio at all times of the year. Quench your thirst with an ice-cold beer and let your dog cool down under the misters in the summer, or warm up under the heaters in the winter months. Their menu is filled with delightful burgers that are unlike any others. Next time you want to take your dog out on the town, take them to Eureka!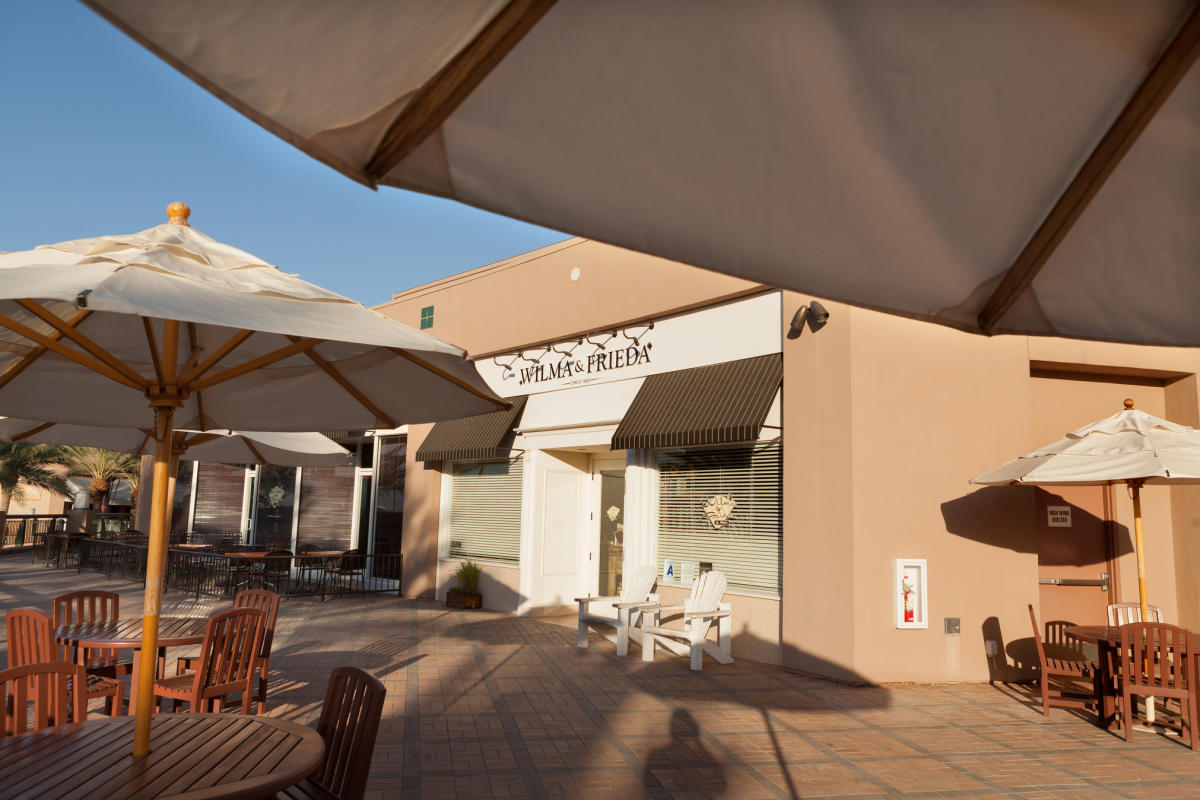 Looking for a place to spend your brunch with your pup and enjoy views of palm trees? Head over to Wilma & Frieda El Paseo where they offer mouth-watering breakfast, sandwiches, pop-tarts, and much more. 
For more resources on traveling with your dog in Greater Palm Springs, visit our page on dog-friendly Greater Palm Springs.
If your dog is your best hiking buddy, you won't want to miss these trails.
Read More
Where to let your pup play outdoors in the oasis.
Read More