Greater Palm Springs is truly an outdoor playground, and the oasis has a number of options for visitors who want to pamper themselves after a long day of tennis, golfing or hiking. From lounging at the pool to trying fresh and fun alternative spa treatments, the oasis is the perfect place to reset your body and mind.
Take a Dip in a Natural Hot Spring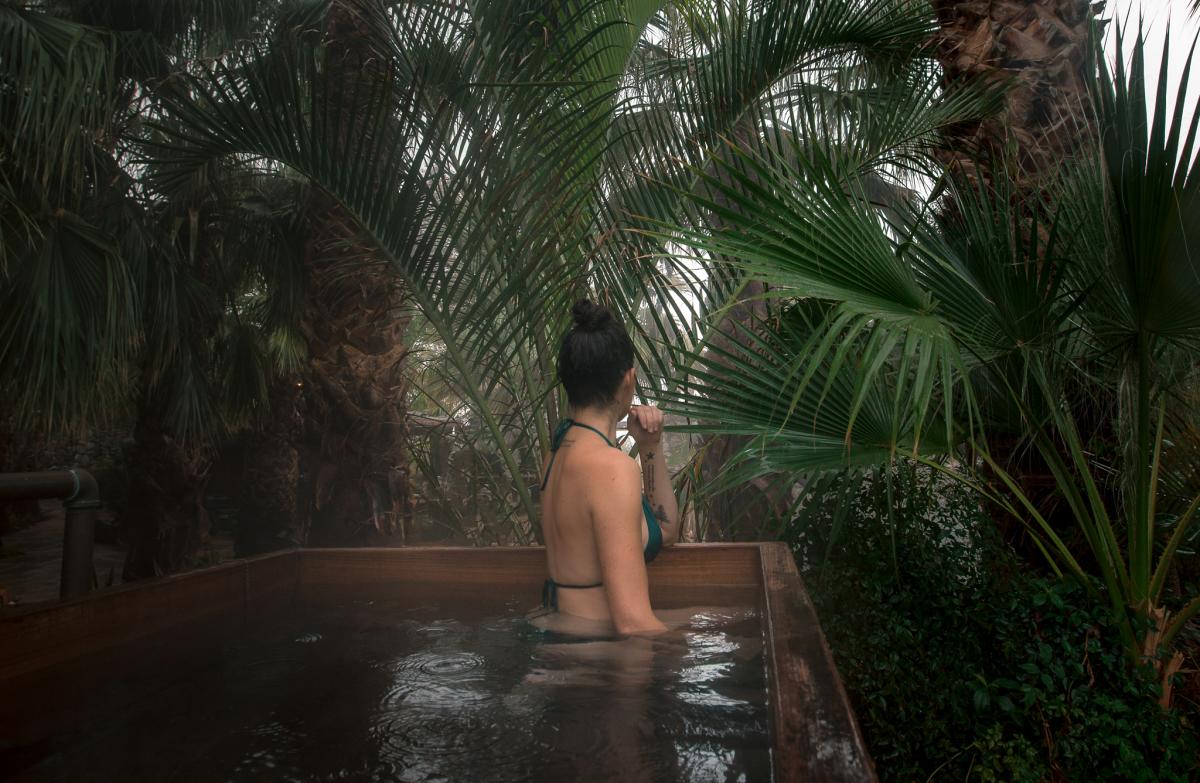 Relax your aching muscles in any one of the natural hot pools at Two Bunch Palms in Desert Hot Springs, and you will feel like a whole new human. The mineral-rich waters are fed from two wells, one with water coming out of the ground at 152 degrees, and a second with cooler water, around 85-90 degrees. There are several private wooden soaking tubs, like the one above, where guests can control the temperature valves to make the tubs as hot as they'd like. A few suites on the property come with their own private pools, and with a spa and a restaurant on site, you won't want to leave.
Indulge Yourself With an 80-Minute Massage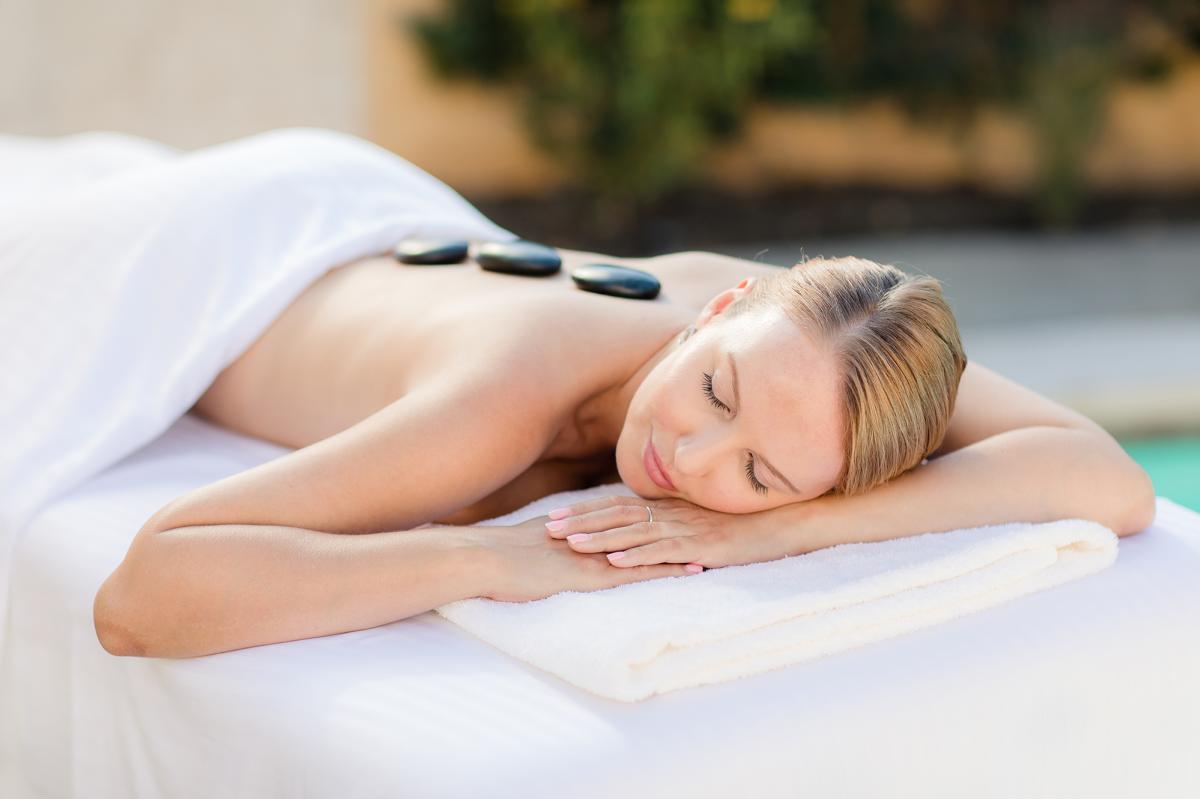 There is nothing better than rewarding yourself with a massage, and Greater Palm Springs has so many spas in its nine cities, picking the right one may seem overwhelming. The Well Spa at Miramonte Indian Wells Resort and Spa is one of the best in town, with a number of different massages for guests to choose from, including Thai, prenatal and even a Himalayan salt stone option, which soothes away stress and tension bringing the mind, body, and spirit into balance. Custom and couples options are available as well, and the 12,000-square-foot spa has steam rooms, hot and cool soaking pools and even three outdoor treatment rooms.
Experiment With an Alternative Spa Treatment

If you're interested in trying something fresh and exciting, Agua Caliente Resort Casino Spa Rancho Mirage has a long list of options that go far beyond massages at their 10,500-square-foot Sunstone Spa. 
The mud used in the 50-minute Blue Sage Desert Mud Wrap contains soothing minerals that help with muscle recovery, and the treatment ends with a gentle massage to assist circulation. The spa's Gemstone Polishes are also a great way to reset after a workout, with two different body scrub options perfect for active folks. The Recovery formula uses a mix of arnica, wild sage and lavender, which helps target aches and soft tissue damage, while the Strength blend is an energizing and reparative oil infusion of peppermint, cajeput, sweet marjoram, vetiver, sandalwood, clove bud, menthol and arnica penetrate (or cold heat) to restore flexibility and ease aches and pains.
Get a Veggie Bowl To Go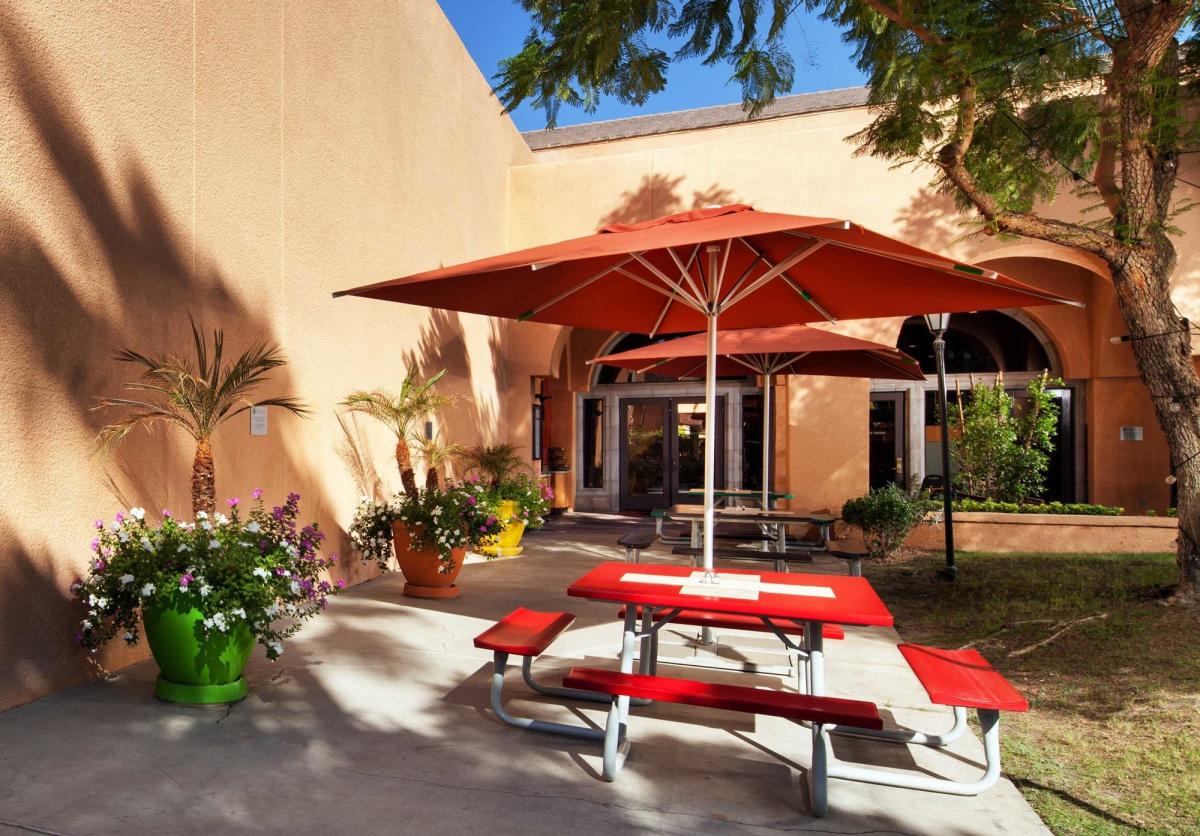 The Westin Mission Hills Golf Resort and Spa is home to the Chef's Secret Window, which offers a handful of healthy options for guests on the go. Order at the counter on the back side of Pinzimini Restaurant, and you can either bring food back your room or enjoy it at the tables outside. The Secret Window quickly whips up veggie and protein bowls, wraps, sandwiches and date shakes, and all ingredients are organic and locally sourced from sustainable farms. Perfect after a day on the green, and conveniently located right near the hotel's lobby.
Relax at One of the Most Peaceful Pools in Town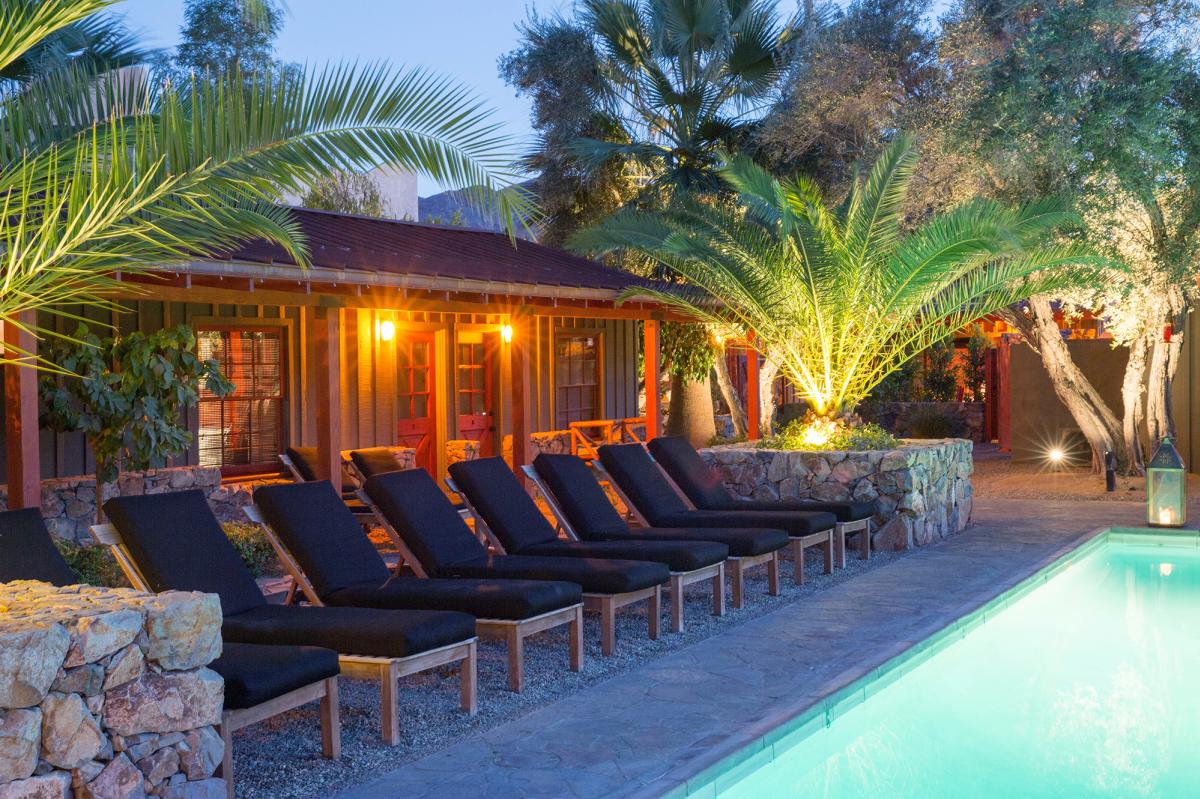 While Greater Palm Springs is a fantastic family getaway destination, sometimes relaxing by a quiet pool is the best way to unwind. Not only is the Sparrows Lodge a 21+ property, but you'll fall in love with the intimate vibe at this charming boutique hotel. "Sparrows is designed with rest and relaxation in mind," says Sparrows GM, Jackie Mendez. "Our pool is a quiet, communal area where people like to lounge for hours, read a book or two, sip on a glass of sangria and really disconnect. You may smell the scent of burning sage in the air, we play a soundtrack of our mellow favorites and The Barn Kitchen is just steps away for snacks and drinks. It is meant to be a getaway in the true sense of the word – we want you to unplug, unwind and really embrace the special quality of the Lodge and its one-of-a-kind environment." 
Are you looking for more places to relax during your visit to the oasis? Learn more about Spas, Health & Wellness in Greater Palm Springs.