There's more to the Greater Palm Springs area than the vibe of Dinah Shore Weekend. Single women, couples and families with two moms are finding all kinds of gay-friendly vacation options in this oasis.
The ongoing pop-up parties, regular entertainment and long-running parties are brightening the previously desert-scaped social scene for lesbians in Greater Palm Springs. The age range of women vacationing and living in Palm Springs is getting younger, but the ways to find each other are still pretty old school.
Gatherings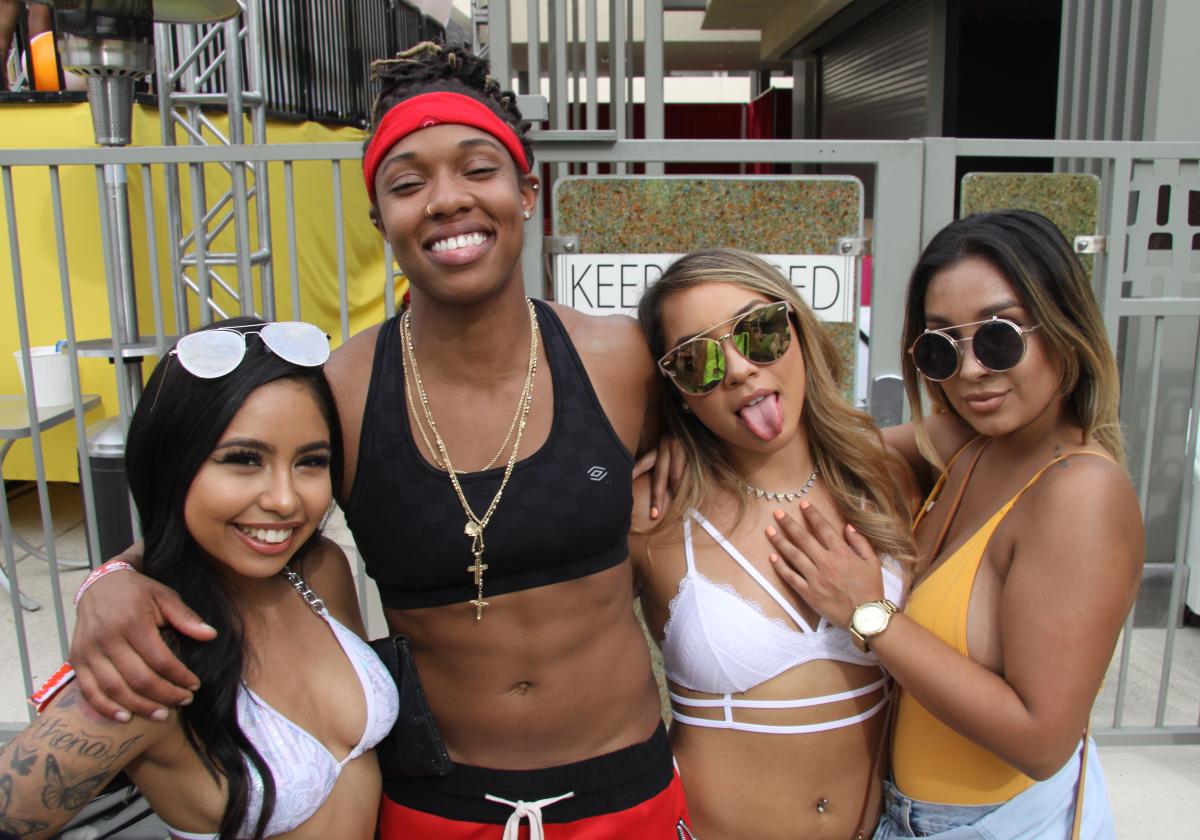 The most comprehensive and updated list of current gatherings for lesbians can be found on the women's page, on the website for The LGBT Community Center of the Desert. There, you'll connect with local women and women's Meet-ups like Girls' Night Out, and bar nights for younger gals like Velvet-PS. Get times and dates for hikes and women's business mixers like Your Women's Circle or The Book Club Social. Other groups include The Women's Potluck, and the very spicy Women's Chat group! These events LOVE drop-ins so please do. The locals are very friendly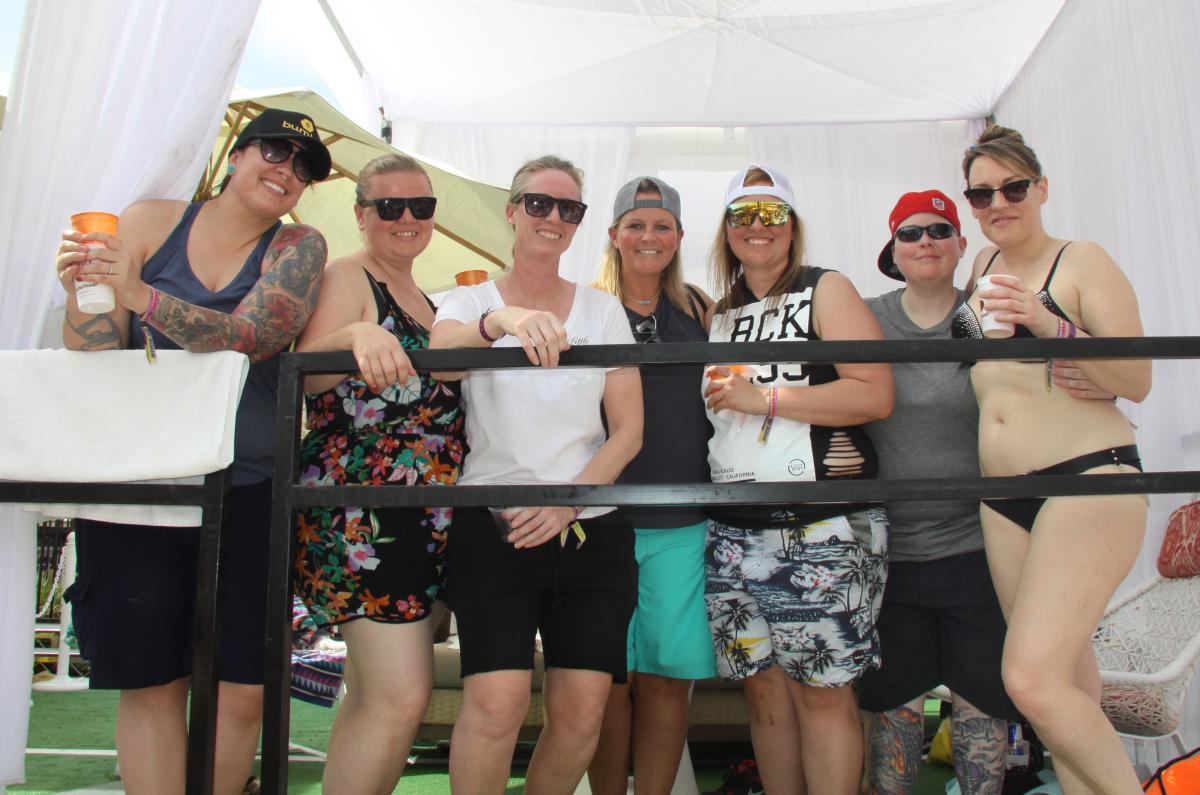 Gay Desert Guide offers a complete events calendar of lesbian events and meetups.
Popular haunts where female singers perform weekly include Wangs In The Desert and 360 North, but these clubs don't exactly list the women's events as such. So, to find a particular night that sizzles for women check The Center's website.
Pride Week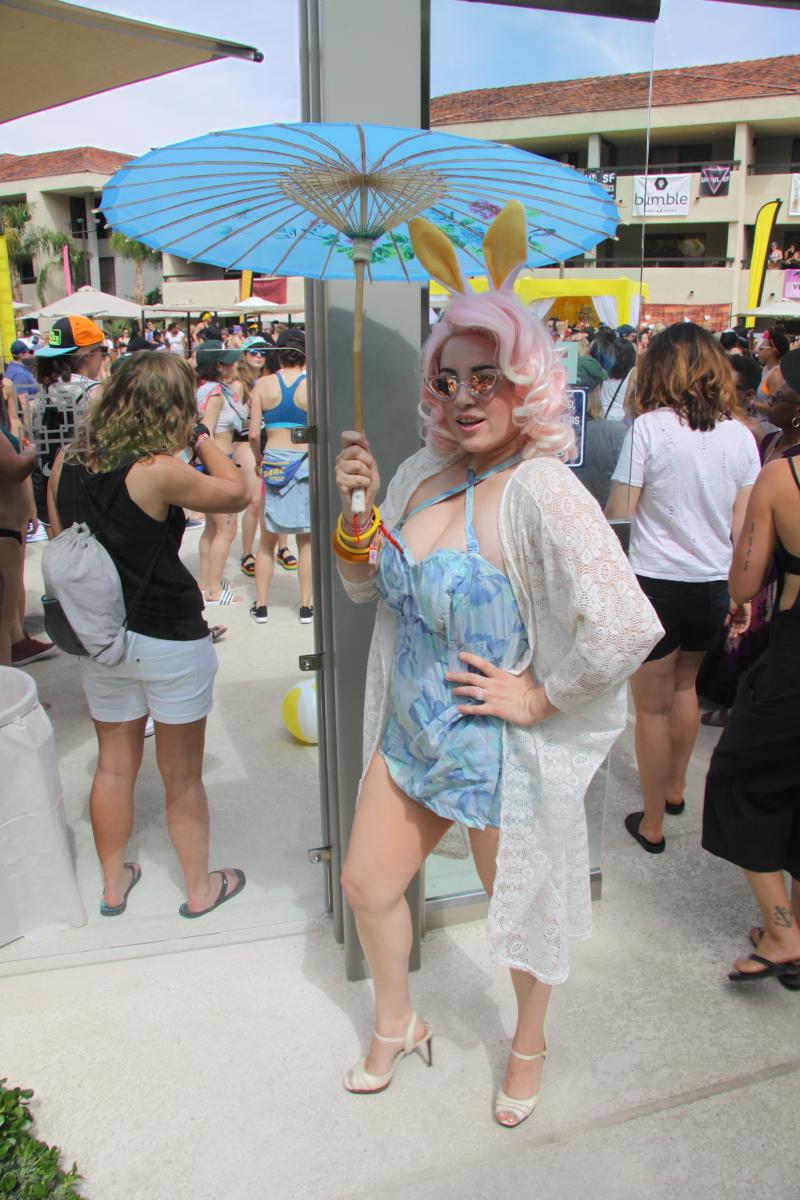 Pride in Greater Palm Springs is the first weekend in November, so connect at The Dyke March followed by live music at Chill Bar, one of the many gay clubs, shops and restaurants lining both sides of the block on Arenas between Indian Canyon and Calle Encilia. On Saturday of Pride, hit Hotel Zoso for the huge dance always hosted by The L-Fund, a great group that raises money to help Lesbians in need. 2018 Greater Palm Springs Pride weekend will host the first Lesbo-Expo, too.
Events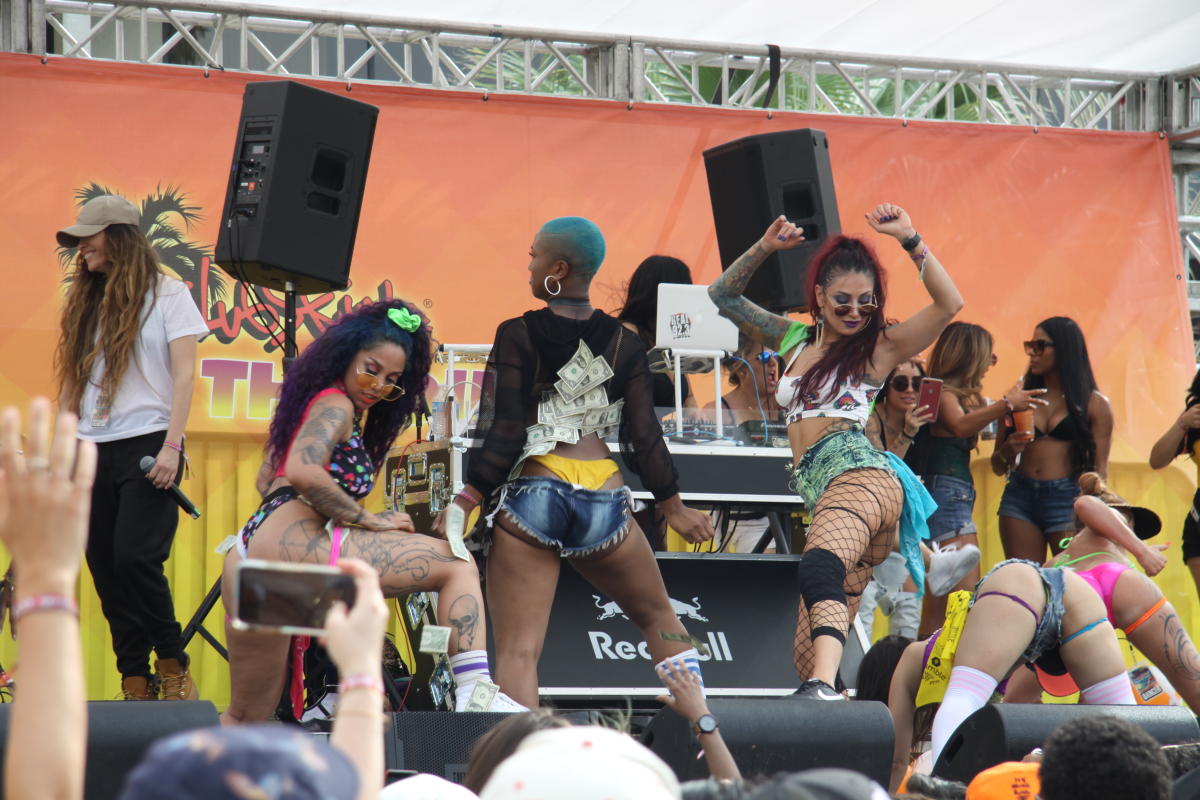 In early June, there is a four-day event for women called Desire. It's like nothing else in America. Desire takes over a boutique hotel and encourages women to explore their sexuality freely while providing the education, mentorship and inspiration to do so. 
The Women's Jazz Festival is a fabulous and long-running entertainment series. The event's dates and venues are fluid but it is always HOT, well-produced and sold-out. It is worth hunting for.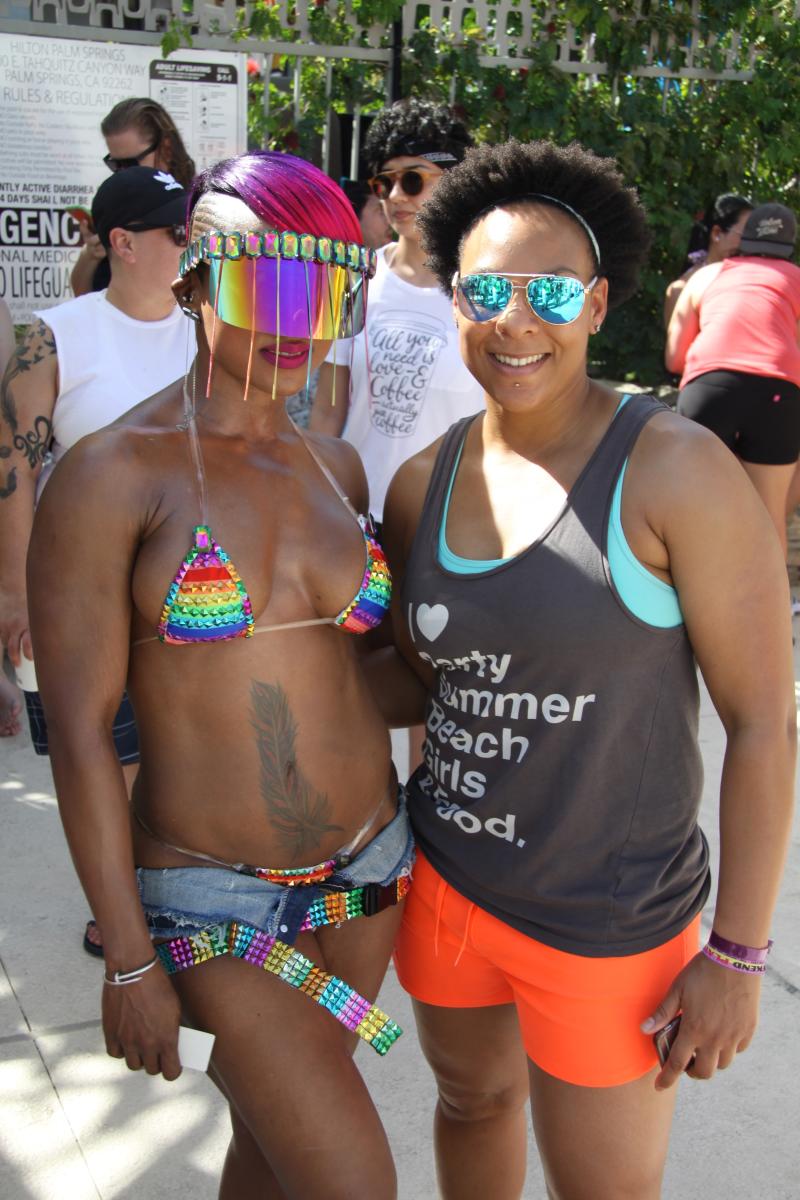 The Lesbian Singles Mingle is an occasional Sunday brunch, and Desert Dyners has been gathering monthly, since 1995 sharing dinners, dances, golf and more. Not to be overlooked Trunks in Cathedral city has hosted lesbian-friendly Country Western dancing on Saturdays and Tuesdays at 8 through 20 years and 5 bar names!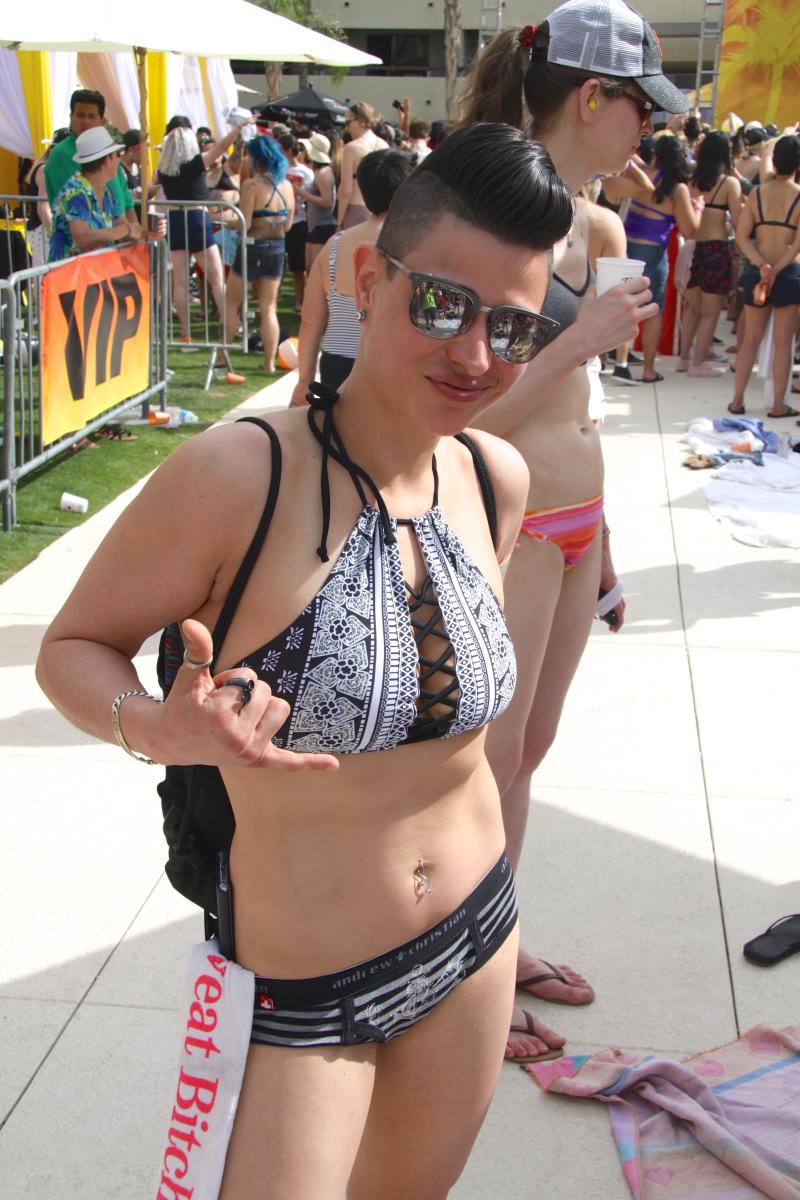 The Left Coast Lesbian Literary Conference is in Palm Springs each year in October connecting lesbian readers and writers. And The Goddess Temple of Palm Springs offers rituals for women to honor the solstices, equinoxes and Hallows, throughout the year.
Places to Stay & Things to Do
You don't have to be at a gay venue to be yourself in the Greater Palm Springs area. Wander through the downtown street fair Thursday evenings on Palm Canyon for local food, art and fun. Or visit the 'new downtown' shops that stay open late for evening shopping. Snag a day pass to swim at hip resorts like Ace Hotel or the super-mod Arrive Hotel for a easy-going, open-minded look at the fresh, new face of Palm Springs.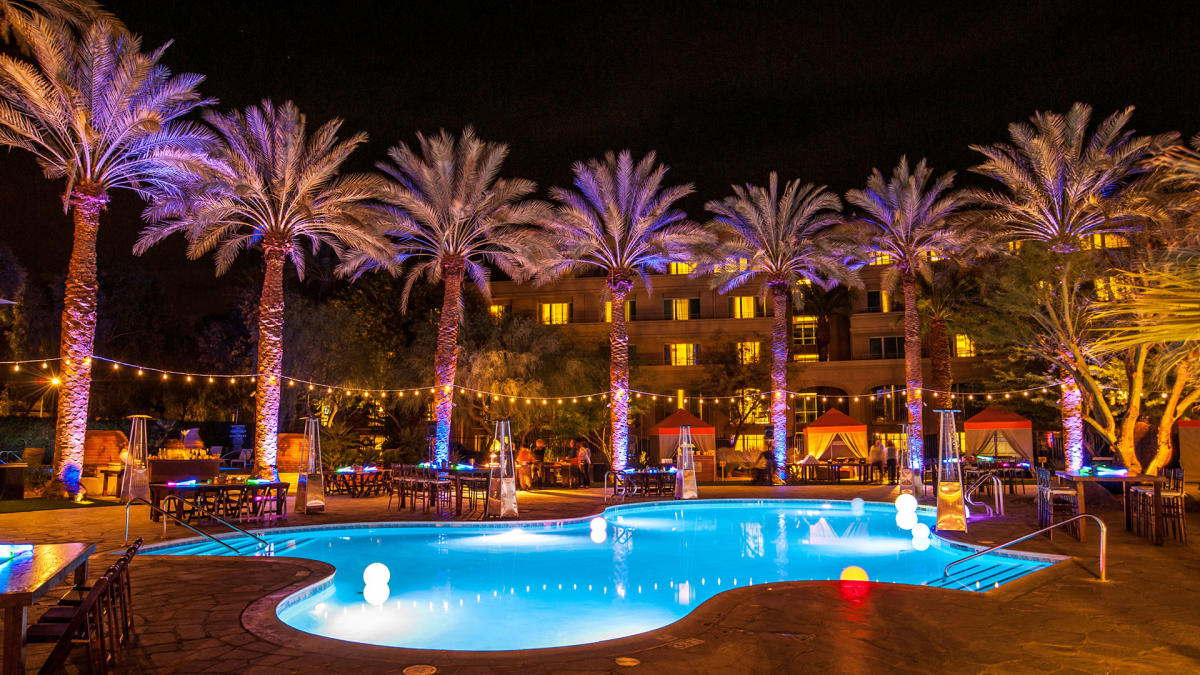 For Mom+Mom families, The Hyatt Regency and Spa Esmeralda at Renaissance both in Indian Wells, offer amazing deals to make sure Moms and kids can both indulge. As well as long days together in the pool, kids and moms can divide and conquer at both hotels with acclaimed kids day-camps, a water park, a man-made beach and some of the most renowned spa offerings in the world.
Just across Interstate 10 you'll find Desert Hot Springs with many places to dip your toes in the pools fed with the natural hot mineral waters that made this area famous. Check out the cozy Mid-Mod Desert Hot Springs Inn which worked closely with the city to be both dog-friendly and cannabis-friendly. A perfect combo for those who come to heal body and soul. Sink into quiet luxury at Two Bunch Palms or go for the super affordable, day+night-pass at Miracle Springs and hop from pool to pool under the sun all day or the stars all night!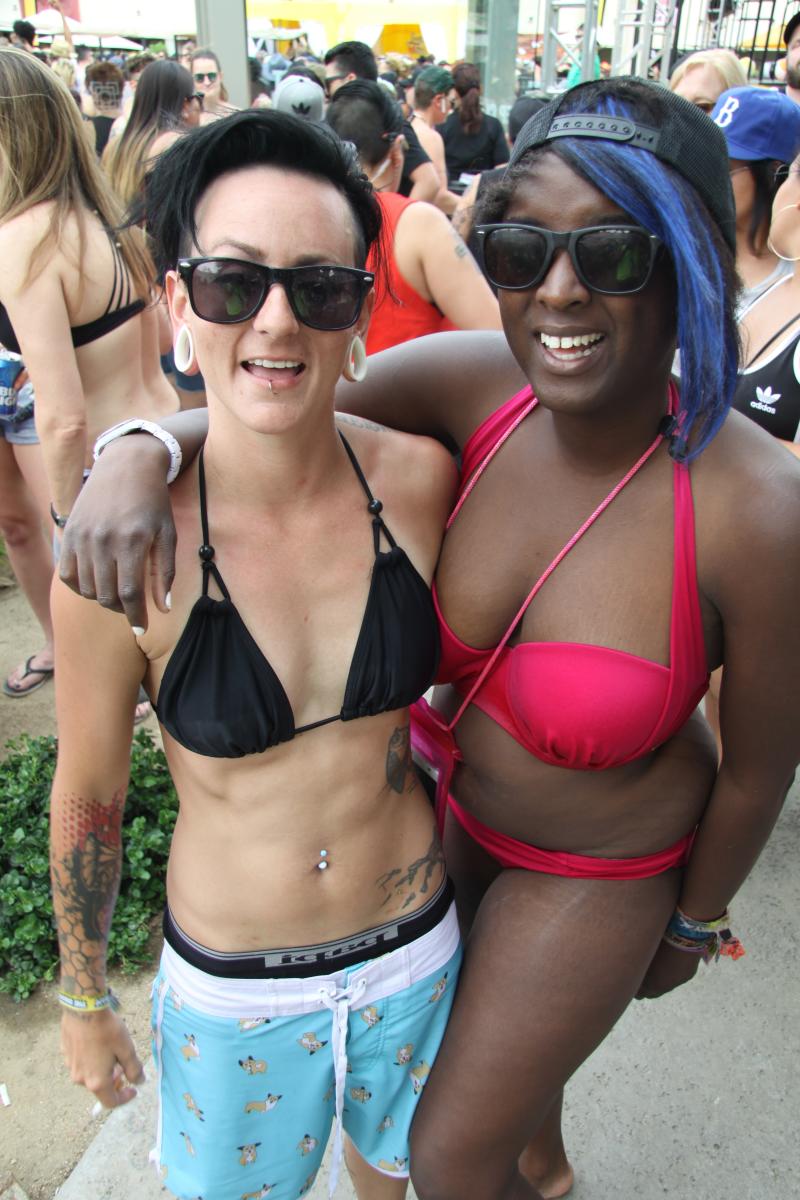 Whether you are going stag or frolicing with your big gay family, a wildlife adventure at The Living Desert Botanical Gardens and Zoo, a splash-tastic day at Wet and Wild water park, or a trip to 30-degrees-cooler weather on The Arial Tramway. Greater Palm Springs is a wonderful destination for Lesbians. You, and the kids if you've got them, will definitely be alright!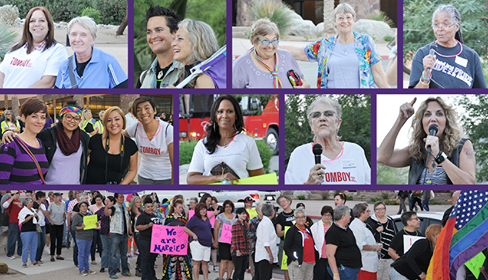 Photo credit: Brad Fuhr. Montage: Photo by Chris Hansen