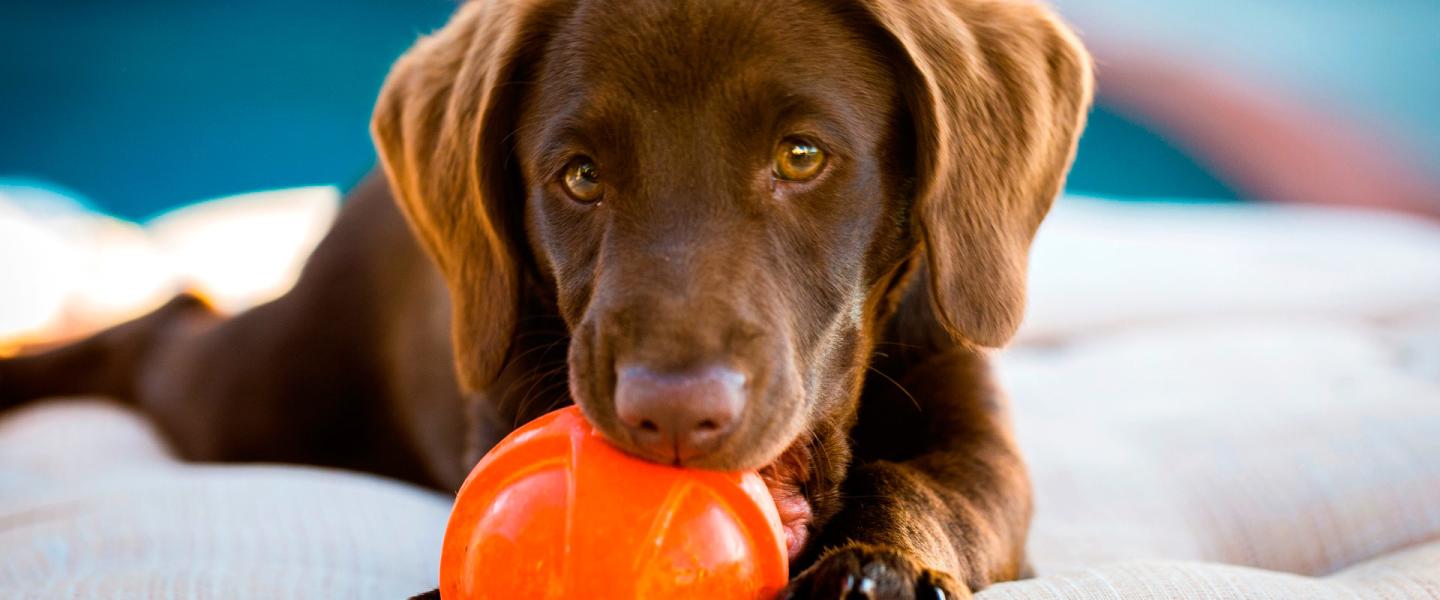 Greater Palm Springs is an oasis for relaxation, and that goes for both pups and their people. Where else can you spoil your best friend with aromatherapy, reiki treatments or even a bowl of dog-friendly beer? From doggy spas to pet-friendly dinner menus and luxury pet boarding, Greater Palm Springs has plenty of ways you can show your four-legged friend what a good boy he really is.
Barkingham Palace
Doesn't man's best friend deserve his very own spa day? At Barkingham Palace, your pup will be treated like canine royalty at the Wellness Spa. Treatments include half-hour massages, pool therapy, raindrop therapy with essential oils and even LED reflexology light therapy to heal any aches and pains. Pups will also woof for wellness thanks to Barkingham Palace's Fitness Club (which includes treadmill sessions and Paw-lates), full-service grooming salon and cage-free doggy daycare.
If Fido really needs some time to unwind, he'll love spending the night in an Ultra Royal Palace Suite, complete with an in-room TV, twin-size bed, couch and Pet Chatz webcam that lets you talk to your pup during his stay. www.pethotelcalifornia.com
Venus de Fido
A spa for pups and people? It's a dream come true at the aptly named Venus de Fido in Palm Desert. Draped in decadent Italian-inspired décor, this spa offers two indoor dog parks where dogs can socialize alongside a painted backdrop of Roman columns and Tuscan fields. After a fun day in the dog park, your dog can also enjoy getting pampered by an on-site groomers, get a treat from the pet-friendly café, or purchase dog food or other pet supplies from the Fido retail store.
Venus de Fido also offers a doggy daycare program that includes a private suite where Fido can stay relaxed while you're away. Dog moms and dads can also indulge in a full menu of spa treatments and salon services. After your treatments, pop by the Retail Boutique to shop the latest fashion and spa products. www.venusdefido.com
La Quinta Resort & Club
This plush resort is one of the top picks for relaxing with your pup, thanks to the spa's Pet Pampering menu. You're both sure to unwind with a one-hour massage – yes, a massage for both you and Fido – in the comfort of your own guest room. Plus, you'll be able to keep your pup in a relaxed state of mind since the package includes tips and techniques you can use to massage your dog for years to come. How's that for dog-friendly rest and relaxation? www.laquintaresort.com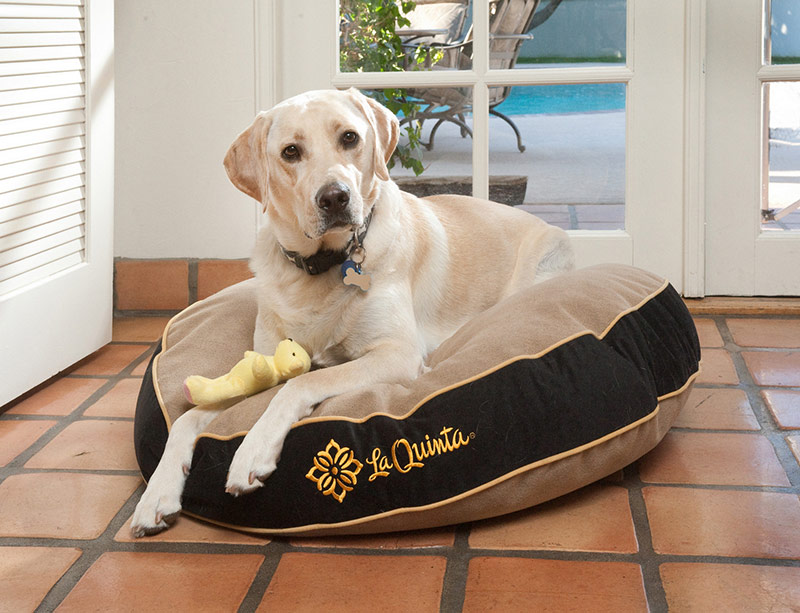 Beach House Yogurt
Did someone say, "Chill?" When it comes to cooling off in Greater Palm Springs, there's no sweeter way to do it than with an ice-cold cup of froyo – and at Beach House Yogurt in Palm Desert, your pup can enjoy a few licks, too! Let your dog lap up the luxury with a refreshing cup of YoPup's banana and peanut butter frozen yogurt. www.facebook.com/BeachHouseYgrt 
Mélange
Date night goes to the dogs in Greater Palm Springs, where Mélange at The Chateau at Lake La Quinta offers a doggy dinner date you won't soon forget. The charming waterside patio is perfect for soaking up gorgeous views of palm trees and desert skies against Lake La Quinta, and your dog won't even think about begging for a taste of your dinner. Why? He'll have his very own dish to devour, thanks to an exclusive pet menu created by the executive chef. www.thechateaulakelaquinta.com
Pinzimini
The special bond between dog and owner is true amore, so why not celebrate your puppy love with an Italian meal at Westin Mission Hills' Pinzimini restaurant? Dine al fresco and let your pup pick from the Patio Pooch menu, which includes tasty meals like Canine Chicken Casserole and Malta's "Mutt-zoh" Balls. Don't forget to order your pooch a dog-friendly, non-alcoholic beer, too, so you can toast to your furry best friend! www.westinmissionhills.com