Planning the perfect family summer getaway to Greater Palm Springs? This is your guide to some of the best kids' camps offered at various resorts in the oasis. Summer fun is in session!  
Kidtopia is the place for tots, toddlers or pre-teens this summer vacation. Children between the ages of 3 and 10 can attend for the opportunity to make friends, participate in fun activities and create lasting memories. Kidtopia is held daily, from 12 p.m. to 4 p.m. and costs $75 per child.
Let the little ones express themselves and enjoy an afternoon of creativity at the Westin Family Kids Club. Activities include arts & crafts, coloring, making bracelets and more. This camp is held daily, with a session in the morning from 9 a.m. to 12 p.m. and another in the afternoon from 1 p.m. to 4 p.m. For $45 campers can attend these 3-hour sessions, with lunch included. Hourly rates are also available at $15 an hour.
There is never a dull moment at the Westin Mission Hills' Kids' Club. With activities such as animal feeding, arts and crafts, water slide races and watermelon-eating contests, kids are in for an unforgettable summer. Sessions are held daily with morning, afternoon and full-day options. In addition to their Kids' Club, the Westin Mission Hills also hosts a variety of kid-friendly activities including miniature golf, Cartoons & Cereal every Sunday morning, Dive-In Movies, the Hideaway Arcade and more. 
Bring the entire family to this gorgeous resort, complete with a daily Kids Club. This camp has fun activities available for children between the ages of 4 and 13. The activities include drawing, crafts and more. For $45, Kids Club includes breakfast and a fun-filled camp session from 9 a.m. to 1 p.m.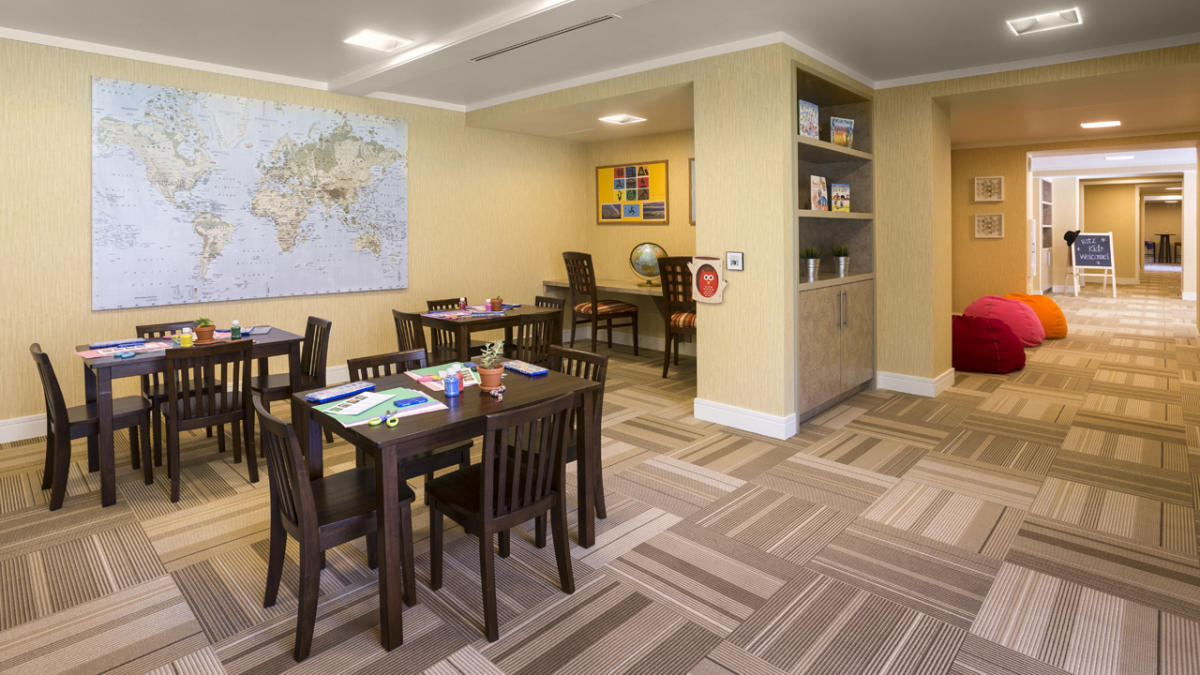 There's something for every family at Ritz Kids. This camp includes both physical and creative activities, guaranteed to keep both little tykes and tweens engaged. Children ages 5 to 12 can participate in programs designed to expose them to natural wonders and the cultural traditions Greater Palm Springs has to offer.
Ensure a fun-filled family vacation at Camp Hyatt. Kids can enjoy a range of activities including swimming, board games, outdoor adventures and more. Camp Hyatt is held daily and offers morning, afternoon and weekend night sessions. This camp also offers an all-day session, for families who prefer a more involved program. To register, visit the hotel concierge upon check-in.
Ready to take on more family fun? Start planning your getaway to the oasis with these additional family-friendly activities.